Behind their quaint, cozy facades, New Urbanist towns still fail to combat the pattern of sprawling, auto-centric suburban development.
---

Since the early 1990s New Urbanism has slowly gathered strength, a building storm that finally burst onto the American mainstream only a few years ago. Its "neotraditional" principles - wide sidewalks and narrow streets, front porches and rear garages, central squares and shopping districts - garnered attention across Canada and the United States. Some of the communities that resulted tried to emulate small towns while others resembled urban neighbourhoods. In the end, however, their goal was the same: create new developments that are community- and people-oriented.
Unfortunately, as popular and seemingly positive these developments are, they fail in their objective and ultimately reinforce the strength of the auto-oriented suburban environment. They are feel-good faux-towns, cosy and nostalgic developments which feign urbanity without making the effort to actually be urban.
One of the fundamental tenets of the New Urbanism is the reinforcement of community life. This is why lots are smaller, houses are closer to the street, sidewalks are plentiful and garages banished to the rear of the house. This, in theory, allows neighbours to chat and say hello while strolling down the street to fetch some milk at the corner store. Many New Urbanist developments are separated into small segments, each with its own central focus - a square, perhaps - and a small grocery store. Downtown main streets are also vital to the New Urbanist ideology. Ideally, they are concentrations of vital retail services, restaurants and cafes where people from around the neighbourhood can bump into each other on broad sidewalks.
In keeping with the concept of traditional design, residential areas often contain architecture meant to resemble that of small towns. Brick townhouses, white picket fences and Colonial homes abound, sometimes creating a contrived atmosphere that seems less like a real neighbourhood and more like a television set. As Michael Sorkin wrote in the September 1998 issue of Metropolis magazine, "New Urbanism reproduces many of the worst aspects of the Modernism it seeks to replace � [it] promotes another style of universality that is similarly overreliant on visual cues to produce social effects." Instead of actually being successful urban neighbourhoods, New Urbanist developments simply look like urban neighbourhoods.
New Urbanist developments may be aesthetically pleasing, but aesthetics alone do not create community or urbanity. New Urbanist towns too often commit the most heinous of urban sins: they segregate zones. Certainly, it is not uncommon to find small commercial outlets in the residential quarters of neotraditional developments, but by and large these neighbourhoods follow the standard planning principle of the past fifty years, which is to distinctly separate zones according to use. The vast majority of commercial establishments are constricted to designated town centres surrounded by a ring of residential areas with few bridges to connect the two sections. This zone segregation keeps New Urbanist communities from resembling the small towns and urban neighbourhoods they strive to become. They lack the organic growth and fluid blend of multiple uses that make urban neighbourhoods so successful.
The problem with segregated zones is that a reliance on the automobile is constructed just as it is in normal suburban areas. Since town centres are often too far out of easy walking distance from many homes, cars are needed for a trip to buy groceries or to rent a video. The results are town centres that seem like inverse strip malls, with pedestrian friendly Main Streets lined by charming buildings (governed by strict architectural controls), yet large parking lots behind. Jane Jacobs noted in an interview with James Howard Kunstler that "the notion of a shopping centre as a valid kind of downtown has taken over. It's very hard for architects of this generation even to think in terms of a downtown � that is owned by different people with different ideas." Similarly, she stated in an interview with Reason that "the New Urbanists want to have lively centres � [yet] they don't seem to have a sense of the anatomy of these hearts." In New Urbanism, the strip mall is designed quaintly with parking out of sight and building aesthetics governed by developer- or community-set controls. This is not an acceptable alternative to a real town centre.
One of North America's largest New Urbanist developments is McKenzie Towne in Calgary, Alberta. Located several miles from the downtown area, McKenzie Towne embodies all the flaws I see in modern New Urbanism: segregated zones, an inadvertent reliance on the car, a contrived atmosphere. And while the original section of the development contains a wide variety of mixed density housing, it was recently announced that new sections will separate housing types from each other - yet another similarity between standard suburbia and New Urbanist suburbia. Wendell Cox, a staunch critic of the New Urbanism, said it best when he wrote that beneath McKenzie Towne's neotraditional exterior "beats the heart of suburbia."
What disturbs me most about the popularity of the New Urbanism is that it has led us to neglect the old urbanism. What is wrong with the organic neighbourhoods that fill inner cities? They never stopped working, as countless metropolises can attest. Most New Urbanist neighbourhoods are greenfield developments built without context on urban peripheries. Many lack adequate transit service to existing urban neighbourhoods, standing alone in a vacuum of more typical subdivisions. New Urbanism tries to fool us into believing it is the saviour of urbanity when in reality it is nothing more than a new style of slipshod suburban development. It is a pretty veil over common suburbia.
---
Christopher DeWolf is editor and webmaster of Urbanphoto.net, a grassroots website established in 1999 to promote urbanism and explore urban issues through photography.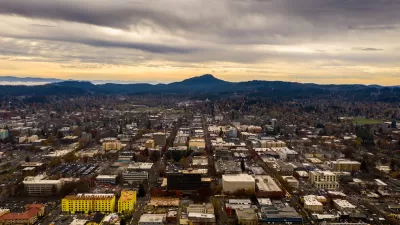 Eugene Ends Parking Minimums
In a move that complies with a state law aimed at reducing transportation emissions, Eugene amended its parking rules to eliminate minimum requirements and set maximum parking lot sizes.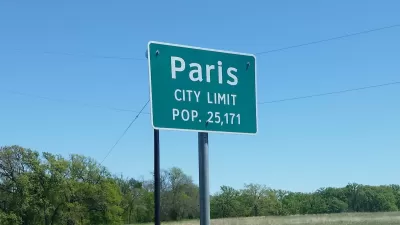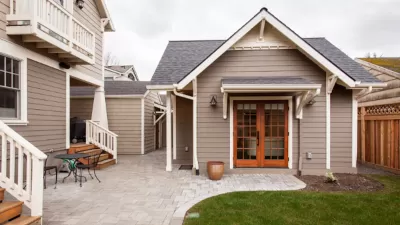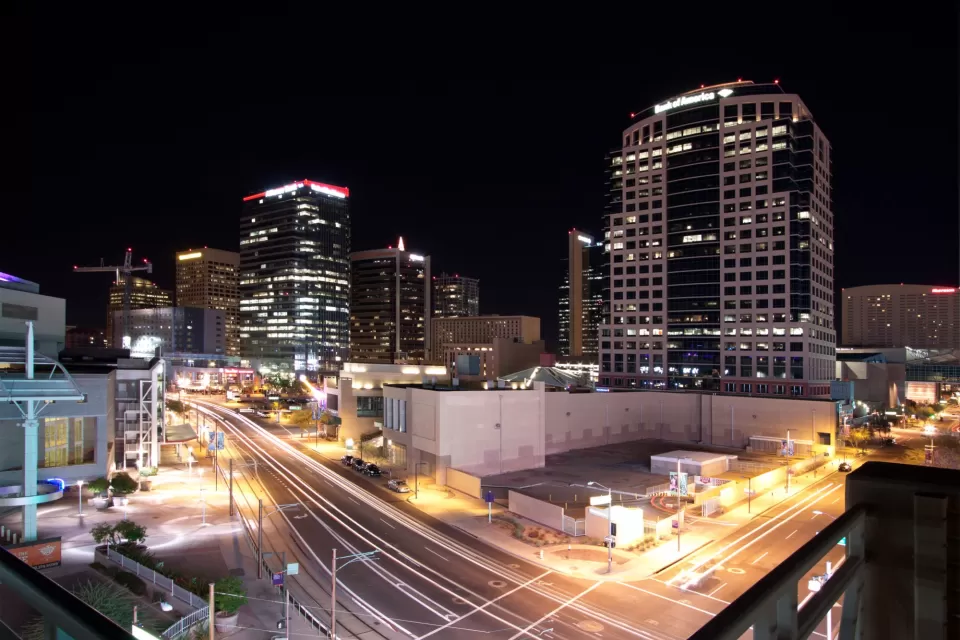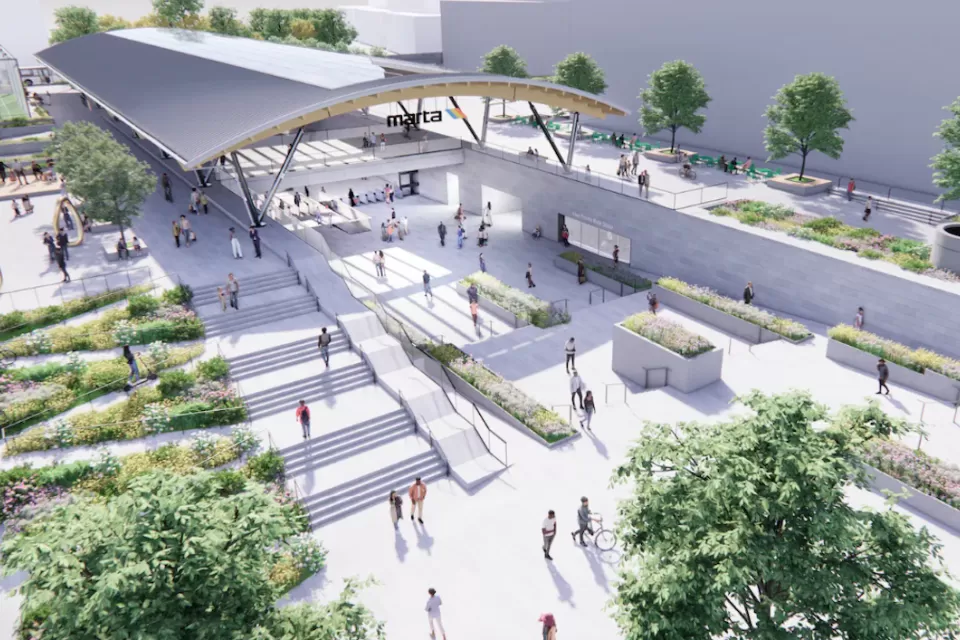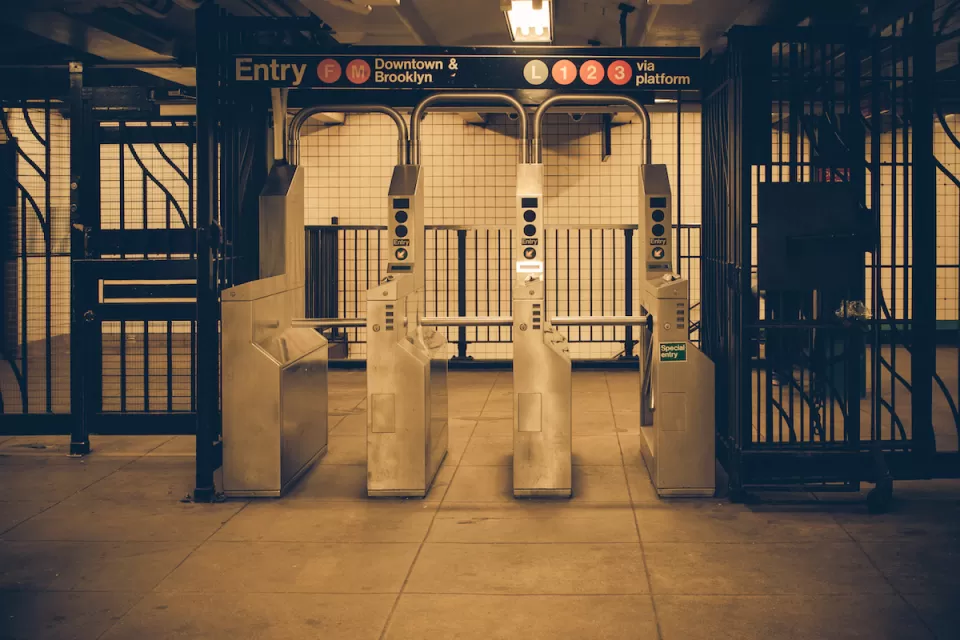 This six-course series explores essential urban design concepts using open source software and equips planners with the tools they need to participate fully in the urban design process.
Learn the tools for implementing Universal Design in planning regulations.
View More