All the coronavirus data is moving in the right direction in most of the U.S., yet 130,000 additional Americans are projected to die from COVID-19 by June according to one widely used model.
---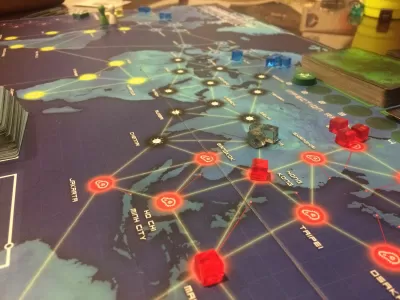 When asked whether he is watching the former President Trump's second impeachment trial on Feb. 10, President Biden replied, "I am not," reported Rebecca Morin of USA TODAY.
"Look, I told you before, I have a job...We've already lost over 450,000 people, and we're going to lose a whole lot more if we don't act and act decisively and quickly."
As of Monday, the Covid death toll in the U.S. exceeded 486,000 people, according to data by Johns Hopkins University. "Another 130,000 Americans are projected to die of the virus over the next three and a half months, according to the latest model from the University of Washington's Institute for Health Metrics and Evaluation, report Christina Maxouris and Dakin Andone for CNN on Feb. 14 (source article).
And while Covid-19 numbers may be trending in the right direction now, there are four key factors that will determine how the next few months unfold, the institute said in a briefing [pdf] accompanying its model.
But first – are the numbers trending in the right direction?
The seven-day rolling average of new coronavirus cases in the United States has declined 21% in the past week, according to The Washington Post tracker on Feb. 15, although the daily case incidence, 27 per 100,000 people, remains the highest among the eight regions listed on WaPo's global tracker. South America is second with 18 cases per 100k.
However, the real comparison is chronological—where the United States is within the pandemic that began just over 11 months ago. Last month was the deadliest, reported Whet Moser, a contributor to The Atlantic's Covid Tracking Project, on Feb. 2, "claiming more than 95,000 Americans, about one-fifth of the 433,751 deaths recorded-to-date."
The U.S. hit this mark even as the pandemic seems to be letting up, at least for now. Conditions have been improving since January 13, when the most reliable indicator of the coronavirus's spread, hospitalizations, began a steady decline, from more than 130,000 to fewer than 95,000...But the seven-day average of daily deaths remains above 3,000, as it's been almost every day since January 9. [The seven-day average is 2,541 on Feb. 15.]
February 7 was an important day in COVID data collection, marking "the first single day with fewer than 100,000 cases since November 2, three long months ago," reported Moser on Feb. 8. On Feb. 12, the seven-day average dropped below 100,000 as well.
Why the drop in new daily cases?
One reason is not a good one: the testing rate has dropped, according to The Covid Tracking Project's analysis on Feb. 11 of what they call 'the third surge.' "Testing dropped 8 percent this week, the third week of declines for that metric." However, cases dropped by 23% during that week.
Vaccines?
Sunday CNN host Fareed Zakaria asked his guest, Dr. Tom Frieden, a former Director of the Centers for Disease Control and Prevention for President Barack Obama, "Is this all happening because more and more people, at least in the U.S., are getting vaccinated, or is there some other explanation?" ["The Good News & Bad News on Covid-19," Feb. 14. See transcript.]
"No, I don't think the vaccine is having much of an impact at all on case rates," responded Frieden. He pointed to two reasons for the drop in cases:
Behavior: "

It's what we're doing right, staying apart, wearing masks, not traveling, not mixing with others indoors."

The holidays are behind us: "Basically, we're getting over a -- a huge surge around the late-year holidays, starting with Thanksgiving and on to the December holidays."
He also warned that the continuation of the downward trajectory of cases, even with
increased vaccinations
, was not guaranteed.
Fareed followed up by asking when we will see the impacts of increased vaccination—almost 12% of the country has received at least the first dose of a vaccine, according to The Washington Post global tracker on Feb. 15.
"At what point will that start to drive things down, you know, to -- moving closer to herd immunity?"
"In terms of the impact of the vaccination program, what I think will happen is that, within the next few weeks, we'll see substantial decreases in deaths in nursing homes and people over 65," replied Frieden.
"And that is an impact of the vaccines kicking in because they're quite protective.

"But in terms of case rates, it will be many months before we have a big impact from vaccination on the number of cases. That's why it's still important to wear a mask and limit the number of people that you share indoor air with who aren't in your household."
Alternative viewpoint on drop in cases
Dr. Paul Offit, an infectious disease expert at the Children's Hospital of Philadelphia and "one of the world's recognized leaders in vaccinology," according to Howard Bauchner, editor of the Journal of the American Medical Association who interviewed him on February 11, saw the reason for the drop in cases differently—an increase in immunity from both natural infection and vaccination.
Offit appeared on CNN Newsroom the next day and shared the same analysis with anchors Jim Sciutto and Poppy Harlow (transcript): 
...[I]t's mid-February, this is a winter respiratory virus that should be raging now, but it's not. I mean, we have a decrease in cases, a decrease in deaths, a decrease in hospitalizations. 

And there's one reason for that, I think: immunity. We have -- you list on your site that there's 27 million people who have been infected, but that's just people who have been tested and found to be infected. Most people who had been mildly or asymptomatically infected have never been tested. 

So how do you figure that out? You do antibody surveillance studies to see who's been exposed. And when that's been done -- it was done in November, before the vaccines were out -- that number is off by a factor of four. There's probably 80 to 100 million people in this country who have already been exposed to this virus...
In the JAMA Network podcast, "Coronavirus Vaccine Update With Paul Offit," he warned of two obstacles that could reverse the progress: "Whether coronavirus variants become a problem and whether the anti-vaccine movement or anti-vaccine sentiment becomes a problem."
Offit's optimism notwithstanding, the IHME model paints a grim projection of 615,000 deaths by June 1. As for the "four key factors that will determine how the next few months unfold," they were noted by both Offit and Frieden.
"The first two will likely help the pandemic numbers continue a downward trajectory: increasing vaccinations and declining seasonality -- the pattern of lower transmission that's likely in the US during the spring and summer months," write Maxouris and Andone of CNN in the source article. The other two "can slow or even reverse the declines that have begun," the IHME team said.
The first is the variants, particularly the B.1.1.7 first identified in the U.K. which the CDC has warned may become dominant by the end of March.
The second is what Dr. Frieden warned: "increased behaviors that favor Covid-19 transmission," add Maxouris and Andone.
"Transmission has been contained over the winter through mask wearing, decreased mobility, and avoidance of high-risk settings such as indoor dining," the team said.

That's why experts say now is not the time for the US to let down its guard, even as a growing list of governors loosen Covid-19 restrictions.
Related in Planetizen:
FULL STORY: Covid-19 cases have declined sharply. These factors will determine how pandemic unfolds from here, group of experts says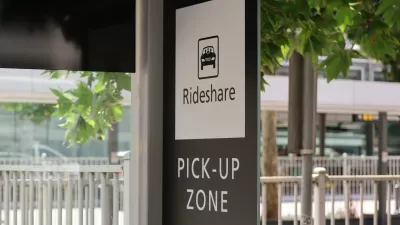 The Slow Death of Ride Sharing
From the beginning, TNCs like Lyft and Uber touted shared rides as their key product. Now, Lyft is ending the practice.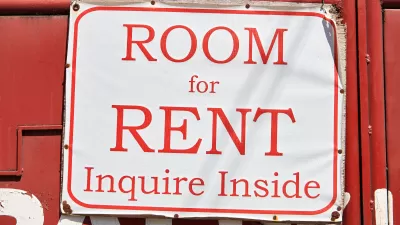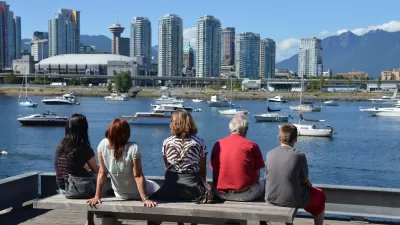 Ten Signs of a Resurgent Downtown
In GeekWire, Chuck Wolfe continues his exploration of a holistic and practical approach to post-pandemic urban center recovery, anchored in local context and community-driven initiatives that promote livability, safety, and sustainability.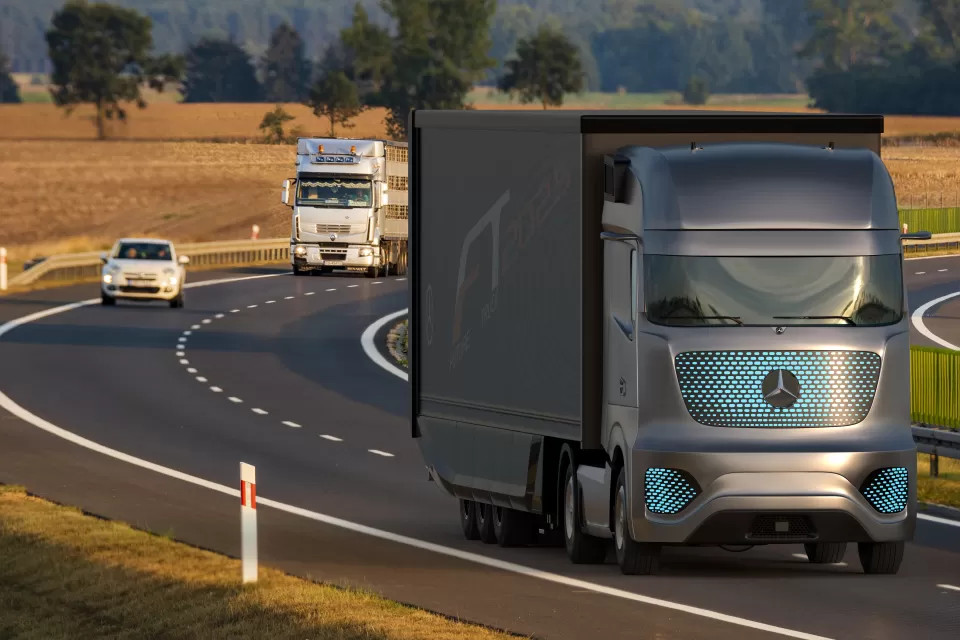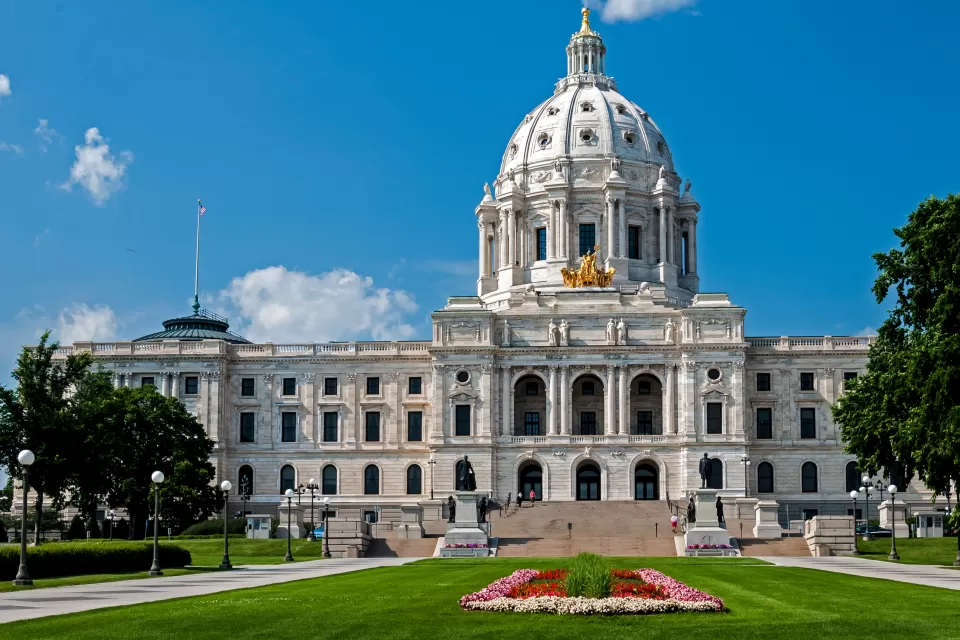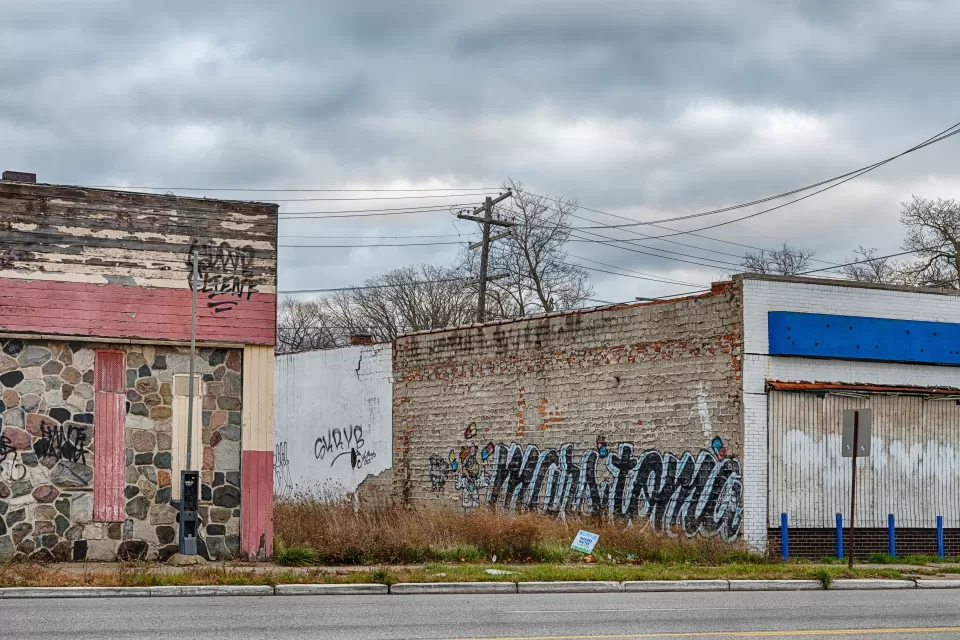 Proposed Land Value Tax Plan in Detroit
Detroit Mayor Mike Duggan proposes hiking property taxes for vacant land and buildings while lowering the rate for occupied homes and businesses in a split tax plan he contends will resolve many of Detroit's blight and high property tax woes.
This six-course series explores essential urban design concepts using open source software and equips planners with the tools they need to participate fully in the urban design process.
Learn the tools for implementing Universal Design in planning regulations.
View More