An interview with Kurt Kaminer, founder of the Bike Share Museum in Miami.
---
I moved to Miami with an interest in learning more about what happened to the dockless, for-profit share bicycles that appeared and then vanished in many U.S. cities as part of a wave of the promised late-2010s private sector disruption of urban transportation. In some cases abandoned by tech start-ups, what might be next for the brightly colored bikes—and what, too, could become of the growing stockpiles of shared electric scooters in some cities? Urban planning scholars pointed me to Miami's Bike Share Museum as a leading resource. After volunteering with Museum founder Kurt Kaminer earlier the year to salvage some of SPIN's retired orange share bikes, I talked with Kurt about how he and the Museum are faring during the COVID-19 pandemic.
First, I'm glad that you're well and still volunteering to record the history of—and help rescue some—dockless share bikes in the United States! What should readers know about Miami's Bike Share Museum?
The Bike Share Museum emerged from my collecting vintage bicycles. The goal of the Museum is to preserve examples of share bikes for history. It's not easy to acquire these bikes—many of the companies are quite risk averse.
This isn't always the case, though. SPIN [owned by Ford Motor Company] retired their Florida bike fleet and donated a pair of bikes to the Museum. Then, very unexpectedly, they offered me their entire local fleet of over 500 former share bikes to re-use to avoid scrapping them. In addition to distributing some of these bikes to families in Homestead and Miami Gardens, Bike305 [Miami-Dade County Parks] received about 200 for their bike education programs. Apparently, Bike305 also received some former share bikes from the company Ofo.
How has COVID-19 shaped your efforts?
About 100 of the retired SPIN bikes wound up stuck at a warehouse, and SPIN's overall operations were halted locally due to an ongoing emergency micromobility ban. Fortunately, I was eventually able to access and repair about half of the remaining bikes, as many as I could.
Working from home has also given me sine time to consider how retired e-scooters and dockless bikes could be combined into e-bikes. E-bikes are not usually considered a low-cost transportation option, but the potential oversupply of dockless scooters and bikes in the U.S. does open up interesting possibilities.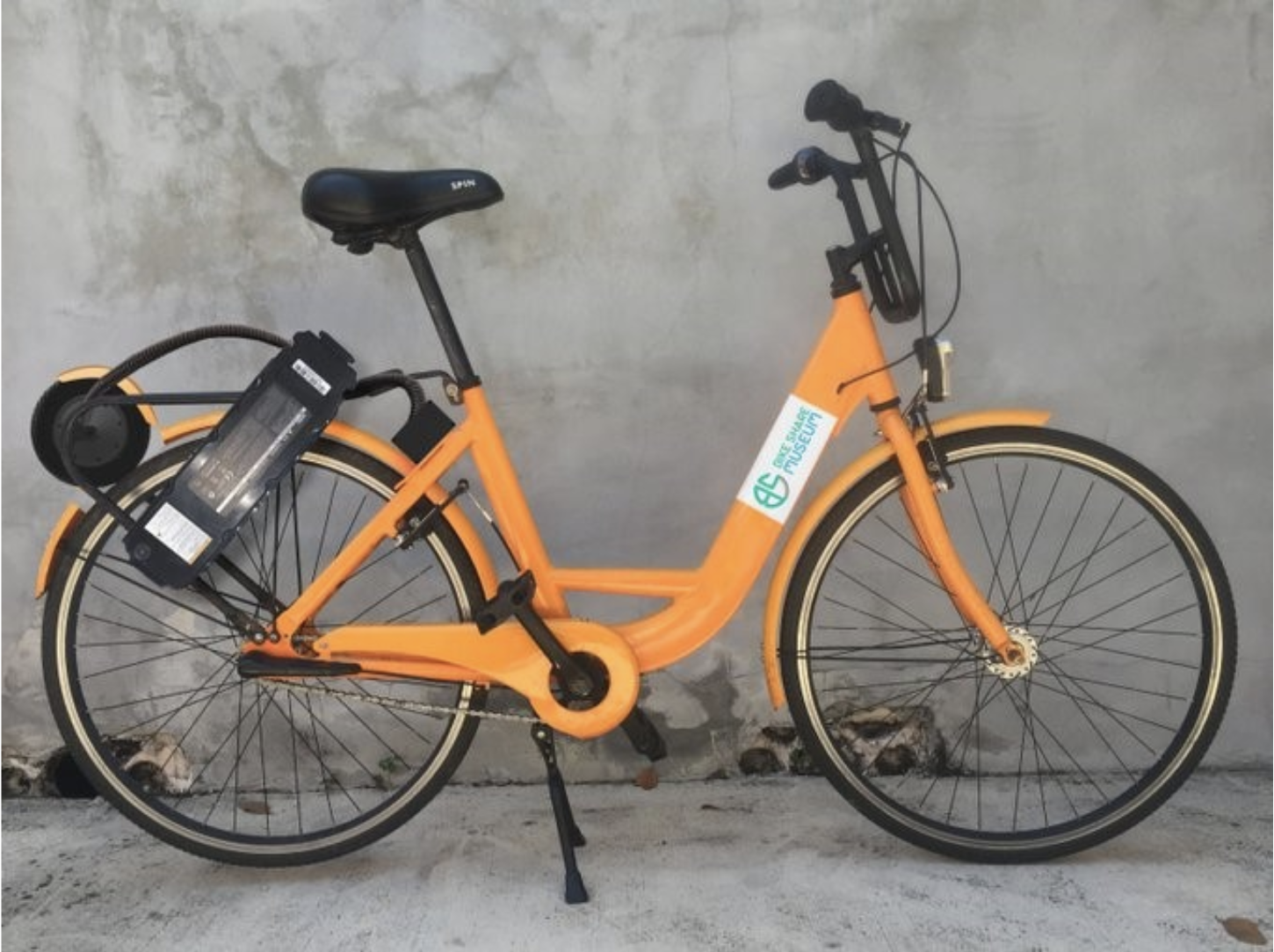 What have you found out or noticed about the new share e-scooters in Miami and elsewhere in the county? What's happening with shared vehicles in Miami-Dade County overall?
Not much. Ever since local Emergency Order 05-20, there haven't been for months any share scooters, bicycles, or mopeds available in Miami, docked or dockless. It seems to me that it boils down to a petty local political feud, coupled with little or no regard for CDC guidelines or the importance of micromobility in providing transportation alternatives to buses and trains.
Your online activism related to the deliberate destruction of some former JUMP share bikes in the U.S. during COVID-19—a pandemic marked by a global shortage bicycles and bike parts—appeared to create positive changes. Could you talk more about that?
I think the Bike Share Museum played a fairly small part in the advocacy. It wasn't until Cris Moffitt posted videos on Twitter of JUMP bikes being scrapped that the situation gained national and global attention.
Unfortunately, not many journalists followed-up with the story—with the exception of Aaron Gordon of VICE. In an article published recently, Gordon notes that, "in total, [UBER] saved 5,298 bikes." Shortly thereafter, it was announced that Shared Mobility Inc. received 3,000 of these to create "transportation libraries"—a free, community-led bike rental system. In total, this amounts to a quarter of the retired U.S. JUMP fleet saved. I think that's a pretty good result. And, of course, five are now preserved here at the Museum.
What would help your efforts now?
At this point, the Museum is essentially a shed full of bikes and filling up rapidly—if not at capacity right now. I'd welcome having the collection on loan to a reputable museum or similar public exhibit space, where expansion of the collection is possible. Unfortunately, these bikes are too often perceived as sidewalk litter with no historical merit.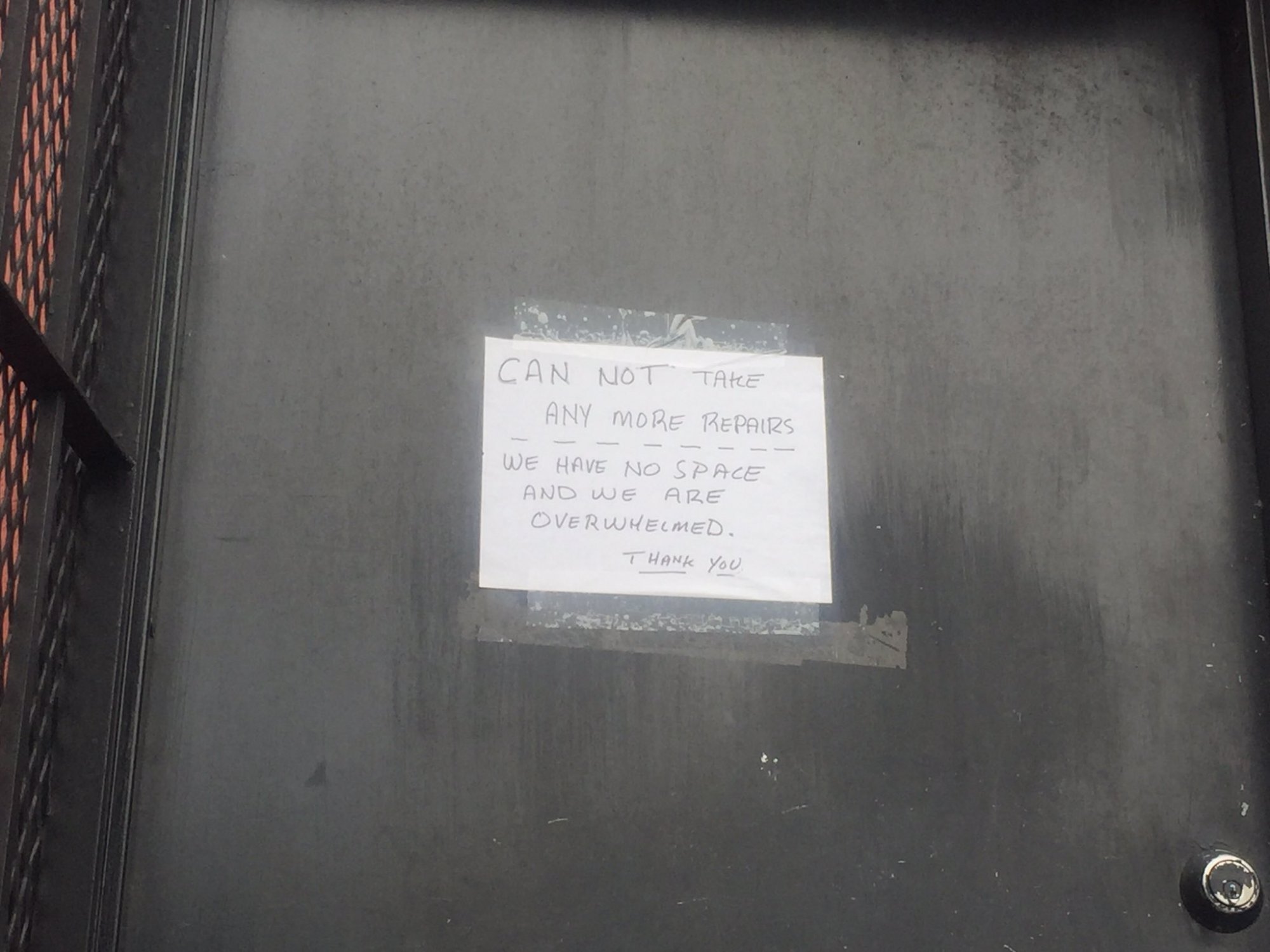 Had I the extra space, though, I'd love to welcome donations from different companies or city impound lots. I also think it is impossible to have a museum of bike share without an OV-fiets, a share bike from the Netherlands, in it.
What have been some challenges?
It is not that easy to approach a mobility company with the whole Bike Share Museum concept. From their side, you're just some guy asking for a free bicycle. Still, I think the Museum's merits will be recognized in time.
There is one other issue, but it doesn't relate to the companies, which is police harassment towards people riding share bikes. One operations manager (not from Miami) told me his company didn't donate their fleet because their local police use share bikes as an excuse to target Black riders for traffic stops.
While I haven't directly heard of racial profiling relating to the former SPIN share bikes in Miami, some recipients have been stopped by Miami-Dade Metrorail security, myself included. Their argument is that rental bikes aren't allowed on platforms. I see it as one of many micro-aggressions against people on bicycles.
How can readers get involved?
Support cycling and micromobility. Even if you don't personally ride, support protected lanes and other cycling efforts—including temporary pedestrianized streets and paths as a COVID-19 response.
I emphasize this, as Miami is a negative outlier in suspending bike and other small vehicle share services. Not only has our leadership made it very difficult to create temporary #COVID19Streets to support safer walking and cycling, the city of Miami recently chose to defer a resolution that would have created a protected bike lane network in Downtown Miami by the end of this year.
At the same time, local bike shops can't keep up with the demand for Miamians' desire to ride their bikes—just like the rest of the United States.
This is where the individual voice counts, and it is time to be heard.
Kurt Kaminer is a bicycle collector, advocate, and historian. In addition to founding the Bike Share Museum, he manages TheHeadbadge.com, a digital resource for vintage Raleigh 3-speeds and Schwinn Paramounts.
Mark Tirpak (PhD, MSCRP) is an urban researcher, planner and consultant with a passion for sustainable and frugal innovation and development. Mark can be reached at http://www.urbanplanb.com.
This six-course series explores essential urban design concepts using open source software and equips planners with the tools they need to participate fully in the urban design process.
Learn the tools for implementing Universal Design in planning regulations.
View More