Mitchell Silver, commissioner of the New York City Department of Parks and Recreation, former planning director of Raleigh, and former president of the APA, discusses the aspirations and realities of a long, successful career in planning.
---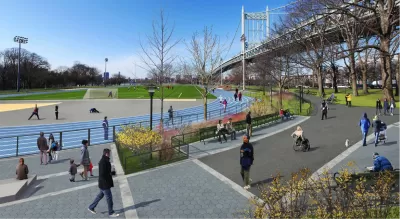 Planetizen recently spoke with Mitchell Silver, one of the most widely known and respected planners in the entire country. Silver has filled numerous leadership roles in the field, including work as the planning director for the city of Raleigh, North Carolina and as the president of the American Planning Association, among other positions.
The interview's primary focus is on Silver's career in planning, from its roots in undergraduate studies at Pratt Institute in New York City, through several, very different cities, and finally back again to New York City. Silver discusses lessons and highlights of his career journey before detailing the accomplishments of the New York Department of Parks and Recreation during his tenure as parks commissioner over the last five-plus years.
The interview is excerpted in full from the 6th Edition of the Planetizen Guide to Graduate Urban Planning Programs, published on September 3, 2019.
Can you start by talking a little bit about where you went to school, both as an undergraduate and a graduate, and the focus of your studies?
I received my undergraduate degree in architecture from Pratt Institute. During my fourth year, of the five-year program, I was introduced to planning for the first time. I stumbled into urban planning while taking some graduate courses at Pratt; that's when I decided to pursue a combined degree—Architecture and City and Regional Planning. I was fascinated by planning, and once I had a chance to intern in planning, I never looked back.
After the "Black Tuesday" stock market crash in 1987, there were not a lot of jobs in architecture, and salaries for planning positions were averaging $10,000 more. After the internship, I had three offers in planning and zero in architecture. That set my career in place.
I really grasped an understanding of what planning meant by working very early on in the Department of City Planning in New York City. I enjoyed architecture, but to plan and design neighborhoods, to me, was a lot more appealing. About three years later, I went to Hunter College to get a Masters of Urban Planning degree.
What advice would you offer to young people or students interested in urban design who are maybe similarly learning about urban planning for the first time? What are the compelling ideas or possibilities in planning that might appeal to those finding a sudden interest in the field?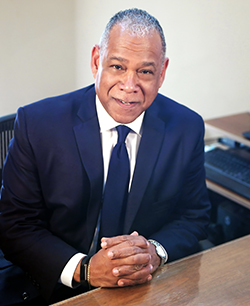 Planning is about the present, but more importantly, it's about the future. As we begin to urbanize as a planet, issues are surfacing across the board, from changing demographics to climate change. Individuals who really want to have an impact on the world—who want to play a role, to be a guardian and a big thinker who addresses those emerging issues—should consider planning.
That's what makes the profession so unique, and it's one of the reasons why I am so committed to this profession. Planners pay attention to what a city will look like in the future. What does mobility look like in the future? How do we handle growing places, or, for that matter, shrinking places? Planners are comprehensive thinkers who think about places of the future and how we prepare elected officials and the private sector for a future that most people aren't even thinking about.
Young people coming in to the profession should be excited. The issues faced today by students coming out of school look nothing like the issues I was dealing with when I got out of school. Trends and issues continue to change. That's quite exciting.
Having started your career in New York City and Washington, D.C., and then moving to Raleigh as planning director, how did the tools and skills of a planner change when you moved away from the biggest city in the country? How is a planning education flexible enough to be relevant in both of types of urban environments?
New York City is a fully developed city—the grid is laid out, so most of the projects and challenges I was involved in were rezonings and redevelopments that were very area- and site-specific. The same issues were at work in Washington, D.C. For the most part, these were fully developed cities looking to reposition or redevelop specific sites.
Going to Raleigh, that's where I really started to practice the general planning I learned in school—where you plan it, figure out how to procure it, and then start zoning and using other capital tools to start to build a city. All the planning skills I've learned about doing a comprehensive plan—communicating to the public about how the city was growing, where we were going to accommodate another quarter of a million people over 20 years, and what the city would look like over the next 20 years—really came into play.
This city was only half built because most of the land was still undeveloped, either farmland or rural areas, even within city boundaries. That really put everything I learned in school into practice because there were some cases where there were no roads. The infrastructure was not in place. This was a rapidly growing city that had to figure out how they were going to handle this growth going into the future. It was an entirely different skill set. Even the politics were different. These are places that really understood the value of property rights, so I couldn't just propose a zoning change. I had to do due diligence and understand the culture of that city.
I was well trained in not only doing strategic planning for a site, but looking at an entire city and how the infrastructure, housing, parks, and all of the aspects come into play to prepare the city for its next phase of growth.
It was entirely different, but having a planning education prepared me quite well for New York City and also then transitioning to a growing city.
In addition to those leadership roles in planning departments, you've also been the president of the American Planning Association (APA). With so many leadership opportunities available in a professional planning career, what do you say to students or young planners who have goals and ambitions for leading large organizations or advocacy efforts?
I don't think I'd be talking to you right now if I didn't get involved with the APA very early in my career. I served on committees at the chapter level. I was able to write articles in the newsletter. That became a great outlet for me to test some of the ideas and concepts that were in my head. I got to know people, I presented at smaller sessions, got to present at larger sessions, write articles, and, ultimately, I got very active on a committee.
I was a New York City section director and then became the local president. When I became the local chapter president that opened the door even further to working with allied professionals—the AIA, ASLA, ULI, and a host of other groups in the New York region. We all had similar concerns, but I start to see their perspectives. It broadened my knowledge of what planning involved (and it wasn't just planning).
Getting to know people and presenting at a higher level as a chapter president helped me become part of a national network of APA leaders. That exposed me even further to what's happening at different parts of the country, opening my eyes to the planning issues, challenges, and solutions that people are experiencing across the country. It became invaluable.
When I went to the national level, there was an international connection. As I traveled as president around the world, I got to see those planning issues facing people from Africa, Asia, Europe, and Canada. It was eye opening—a lot of things in common and a lot of things that were very different.
Do you think of planning as a field that offers people a lot of chances to explore and sample different living environments, or does it allow people to focus in on one place and become real experts in one place? Can it be both of those things?
It can be both of those things. I started as a consultant where I traveled around and advised various places mostly in the Northeast Region. I wanted to stay put, like in Raleigh, where I could stay there, make recommendations, and then put them into practice. It all depends on the individual. I encourage people to do both. It's very good to stay in one place so as you come up with ideas you can actually make sure they get implemented to the best of your ability. If you're a consultant, traveling gives the exposure of experiencing different places, policies, and politics, which sharpens your skills. Both sides have tradeoffs. I would encourage someone to experience all of it throughout their career. It was beneficial to me, and I'm sure it will be beneficial to them as well.
As you mentioned earlier, planning intersects with a lot of allied professions and potential outcomes in the public realm. Parks are a particularly interesting application of the intersectionality of planning. Can you talk about the projects you're working on now and how that work is significant for the entire city of New York?
I will mention four initiatives I am working on: the Community Parks Initiative, Parks without Borders, Anchor Parks, and Cool Pools.
For the Community Parks Initiative, equity is a very popular subject, but I had to find out from the mayor how to put equity into practice in our parks. We did a very simple equation and defined equity as fairness: Are we fair about how we distribute capital dollars? We looked back 20 years to find out how fair we were. We spent about $6 billion in capital improvements in parks, but wanted to find out how many parks received less than a quarter of a million dollars over 20 years. It turned out that number was roughly 215 parks, hiding in plain sight in neighborhoods that we all would expect to be neglected.
The mayor and I said that's not fair. The mayor dedicated $318 million to transform 67 parks. When I say transform, I mean tearing down to the asphalt and building an entirely new park. We've finished a little more than 40 so far, and we built them in these neighborhoods to ensure that people now have a quality park.
The Community Parks Initiative is phenomenally successful. Ribbon cuttings can bring tears to eyes. People say, "I thought nobody cared." One little boy refused to go into the new park because he thought he had to pay to go in. He hadn't seen anything that nice in his neighborhood. When completed in 2021, the Community Parks Initiative will have transformed 65 acres of parkland, impacting 55 neighborhoods and 220,000 New Yorkers who live within a ten-minute walk of the new 67 parks.
Parks Without Borders is an initiative where we're trying to rethink how we use the public realm. Parks represent 14% of New York City's footprint. Streets and sidewalks represent 26%. In the past we planned these assets in isolation, but now we're working with transportation, planning, and other agencies to plan 40% of the city's public realm, as a unit, not as discrete pieces. Parks Without Borders is removing fences, opening up sight-lines, breaking down walls, and converting sidewalks and streets next to parks into plazas. The beauty of it is that we all own this public realm. We don't have to acquire any new land. We're just using it and thinking about it differently than we had in the past. The Parks Without Borders Initiative features eight showcase project across the city and is now being applied to all new capital projects.
The Anchor Parks is about making old parks new again. People always want to see the next new thing, but I said, "no, we have a lot of old parks that need investment, so we want to make old parks new again." We're going into these older, regional parks and investing about $30 million—one per borough. That initiative has also been very successful, because these larger regional parks have not seen substantial investment in close to 20 years. The Anchor Parks improvements should be completed by 2021.
The last key initiative I will mention is Cool Pools, which was inspired by Swim Philly. Ben Bryant, a consultant in based in Philadelphia, shared the history of the segregation of pools and how they declined once they became municipal pools. In New York City, we decided to give some pools a makeover, and transformed them into what looks like a resort for the community. We're seeing new attendance, usership, appreciation, and respect for pools in some of these neighborhoods. By 2020, 17 of these 1970s municipal pools will be converted to the Cool Pools.
Why are these initiatives important? To have a successful city, density and open space go together; you cannot have one without the other. People may eat and sleep in their apartments, but they really live in public space. Parks are vital to the livability of our city, they should not be behind walls, closed off to public interaction. People talk about affordable housing—I talk about quality of neighborhoods. People don't just look for an apartment. They're buying a neighborhood. The Parks Department is now involved in any rezoning or redevelopment, so that people know the importance of public space as a part of all conversations. Whether it's the waterfront or a new emergent neighborhood, open space adds value to the building, but also adds value to any neighborhood.
Being a planner requires very different conversations when engaging design professionals and developers. These four initiatives represent an exciting new philosophy about planning and designing parks and public spaces in the 21st century.
Is there anything you'd like to add with regard to your career or what you'd want prospective students to think of with planning?
I have two.
The first is communication skills: Communication is one skill I would encourage any planning student to master—I don't just mean speaking, but presenting and listening. If you have a good idea and you can't communicate it, or if you're not listening, then you're doing a disservice to the client and the public you're serving.
The other: When I was APA president, I wanted people to understand that we as planners are guardians of the future. If we don't do it, the question is: who will?
I want to make sure planners apply their passion and deal with as much uncertainty as they can—so there's someone actually thinking about emerging issues. Then planners can tell the public: "We've got your back." This is what we think about day-in and day-out. Elected officials and the developers are looking for people who can come up with solutions and think about how to address emerging issues. Don't be afraid to say what needs to be said. You're a guardian, and you want to look out for the public's future.
Planners who master those two things early in their careers are the ones that are going to stand out and be successful long term.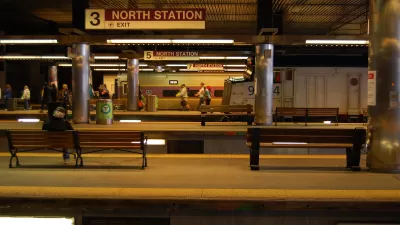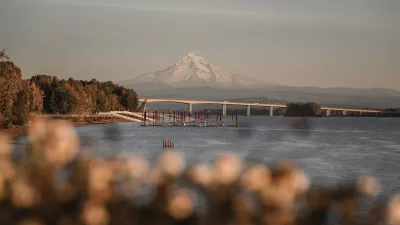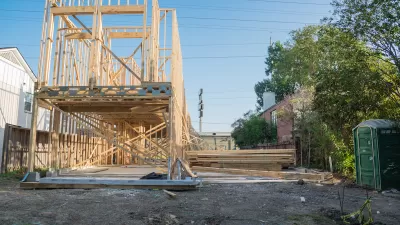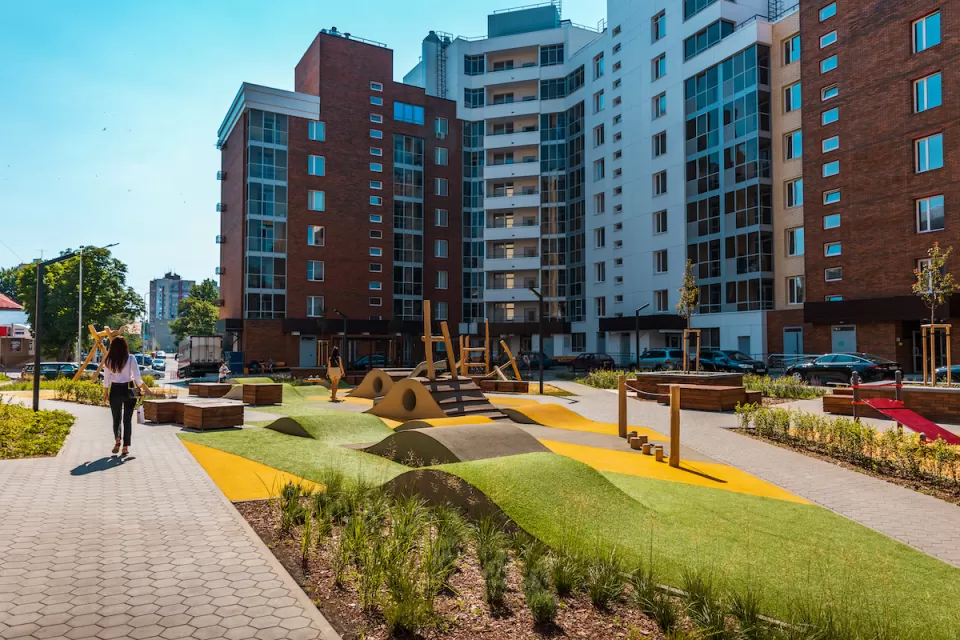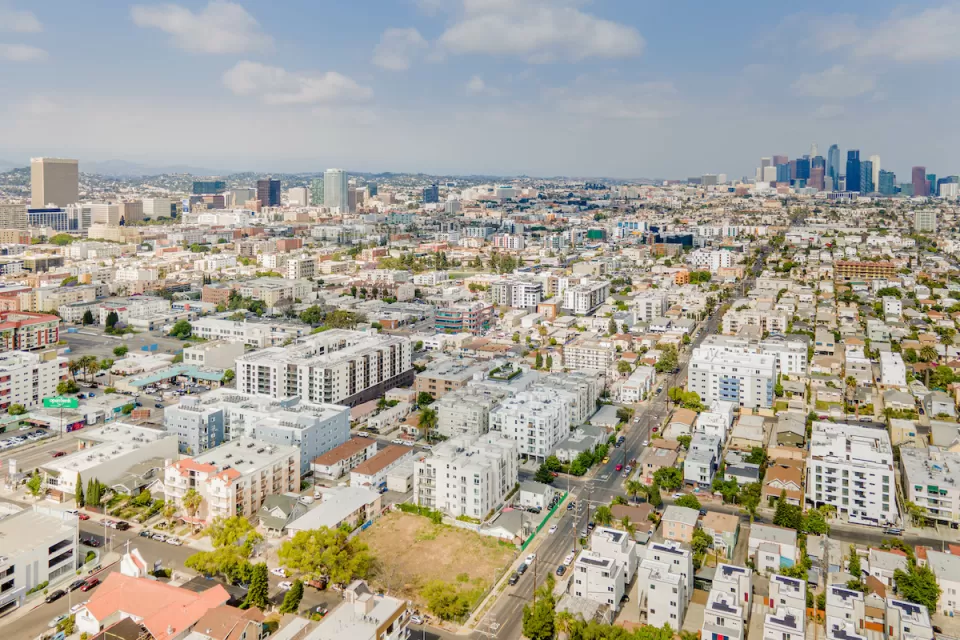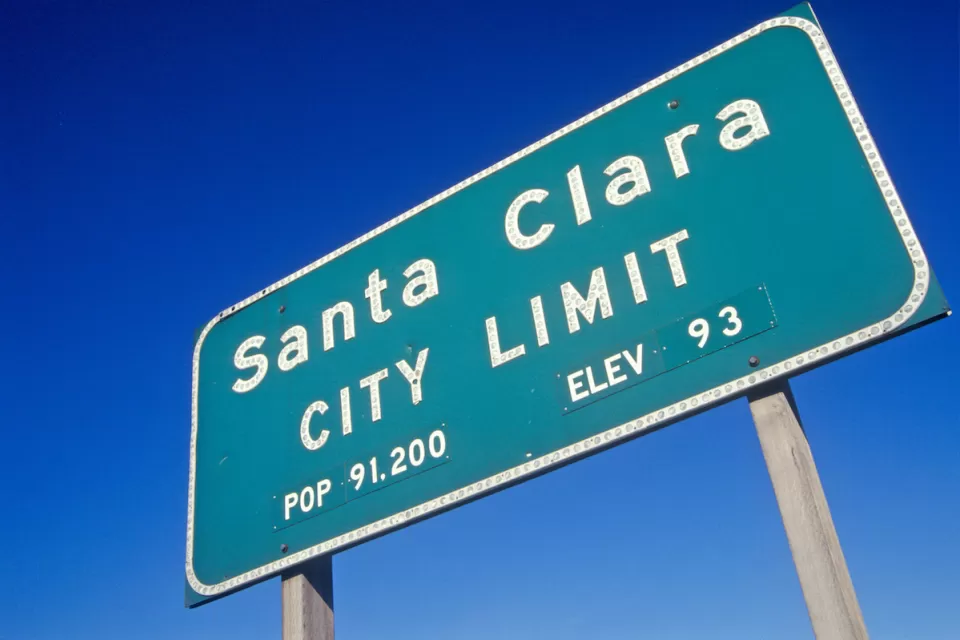 This six-course series explores essential urban design concepts using open source software and equips planners with the tools they need to participate fully in the urban design process.
Learn the tools for implementing Universal Design in planning regulations.
View More