The journal World Transport Policy and Practice continues its 26-year publication history.
---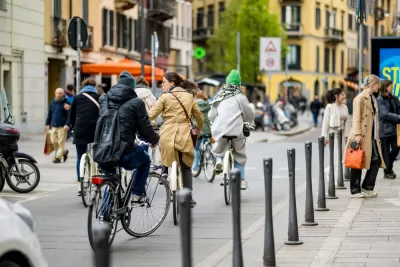 Since 1995, World Transport Policy & Practice (WTPP) has published quality practice-oriented research and analysis on sustainable transportation focusing on ideas, policies, and practical initiatives that will bring about a reduction in global dependency on cars. After a one year hiatus in 2021, WTPP is now being published by Transportation Choices for Sustainable Communities (TCSC) thanks to a generous seed grant from Marianna Grossman, who is currently TCSC Board President. Both the journal and TCSC share a common mission to advance understanding and support for sustainable transportation as an essential component of livable communities and cities.
WTPP was founded by John Whitelegg, who for 25 years dedicated himself to keeping the journal vital and relevant. We at TCSC hope to continue his success. When John began publishing WTPP in England in 1995, it was one of the few sources of practical analysis and solutions to counter the car-oriented policies that had not only engulfed the United Kingdom, Europe and North America, but were encroaching upon much of the developing world as well. Almost 30 years later, there are many more voices for sustainable transportation, including the many voices that Planetizen helps to amplify. However the essential problem remains: many nations, regions, and cities are still basing their transportation solutions on car-dependent strategies even though both the drawbacks and alternatives have been well documented. Unfortunately many decision-makers still need to be convinced that walking, biking, and affordable and frequent public transit are the key to successful, livable, healthy, vibrant cities.
Why WTPP matters
Clearly, there is still a need to effectively communicate successful strategies to communities that are looking for solutions. Though there are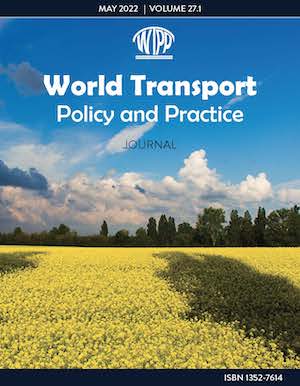 many other voices these days compared to 1995, WTPP remains an important voice that occupies a unique niche in the media world. Our peer reviewed open-access journal is a venue not only for respected researchers at established well-known institutions, such as Professors Jeffrey Kenworthy and Peter Newman, but it also seeks and promotes articles written by younger, rising researchers, working practitioners, as well as transportation advocates. Thus it presents pertinent and relevant practices from outside the usual pipeline of academic journals and trade publications. WTPP is also unique in its policies of having neither author fees nor subscription fees: Thus, cost is not a barrier for potential authors nor for potential readers. WTPP was founded as and remains a labor of love, not a commercial endeavor.
New issues
We thank Planetizen for this opportunity to publicize the Journal's relaunch.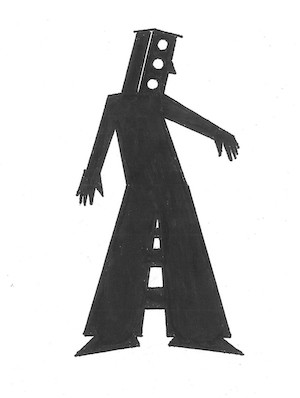 We published two issues in 2022, with the featured article containing in-depth descriptions and practical application advice of the many strategies that European cities are using to reduce cars in cities. Issue 27.1 also contained an update of one advocate's decades-long fight—so far successful—against a proposed roadway bypass in rural southern England, which he called The Curse of the Zombie Road since the roadway proposal just wouldn't die. We highlighted the policy implications and false assumptions behind decisions that were used to support the road expansion, which may help other advocates fight the battles in their own communities.
We invite you to both check out these issues and to consider submitting your own stories of practices and policies that have moved your community to implement —and embrace— sustainable transportation. In addition we are always looking to promote insightful books and useful resources, so we are seeking pertinent book reviews and announcements of new plans and guidelines that shift the focus from car-oriented transportation to modes that support livable cities. A prime example of the latter is in Issue 27.1, where we present an Institute of Transportation Engineers' revised Recommended Practice, which totally revamped their prior guideline on how to conduct transportation analyses of land development, formally known as the "Traffic Impact Study". We would love to promote more examples like this from across the world. 
Though the journal is free, there are, of course, expenses incurred to ensure a high quality, graphically engaging journal on an open platform; we rely on contributions from generous donors, and welcome all who can to contribute. Our supporters enable us to continue our 26+ year tradition as a freely accessible journal of practical ideas and examples for building communities based on sustainable transportation.
---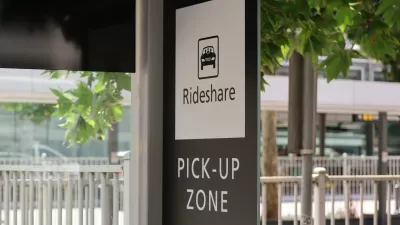 The Slow Death of Ride Sharing
From the beginning, TNCs like Lyft and Uber touted shared rides as their key product. Now, Lyft is ending the practice.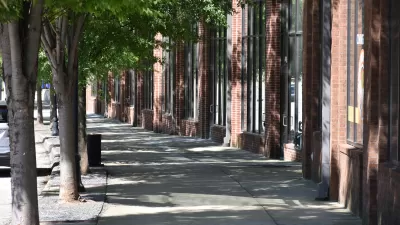 Cool Walkability Planning
Shadeways (covered sidewalks) and pedways (enclosed, climate controlled walkways) can provide comfortable walkability in hot climates. The Cool Walkshed Index can help plan these facilities.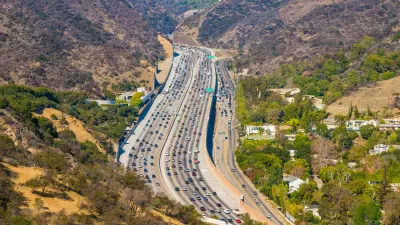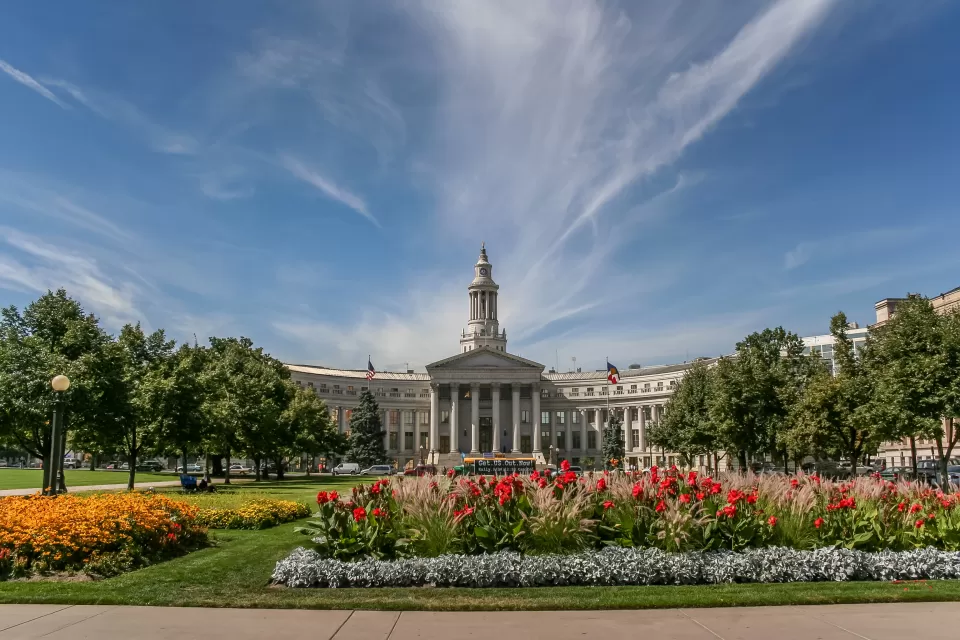 Denver Makes ADU Rules More Flexible
The city hopes adjusting its regulations for accessory dwelling units will make the process more affordable for residents and help ease the city's housing crunch.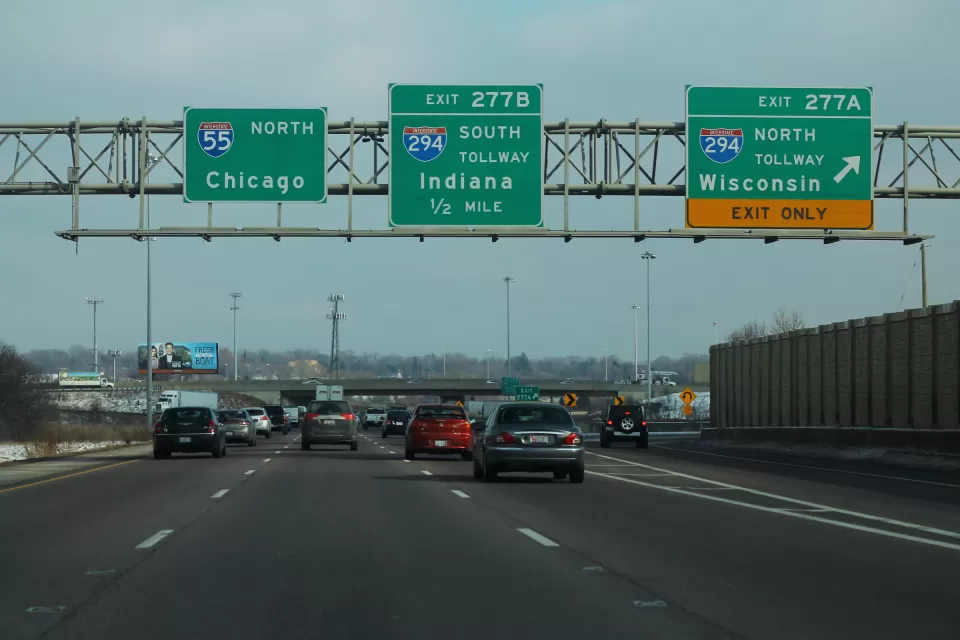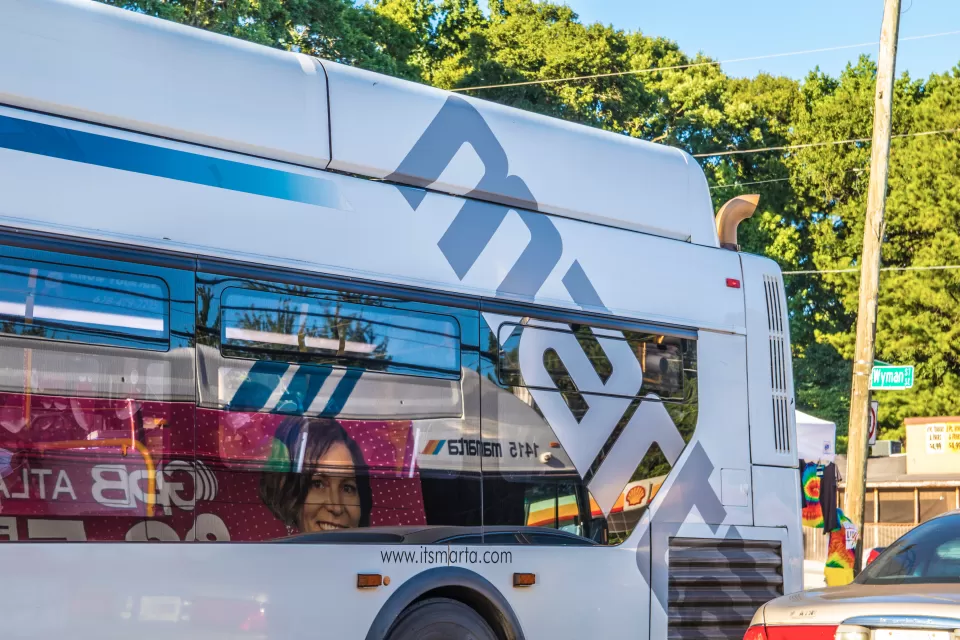 What Is 'Arterial Rapid Transit?'
Atlanta is planning to build 'BRT lite,' a version of bus service that offers signal priority and fewer stops but keeps buses in mixed-traffic lanes.
This six-course series explores essential urban design concepts using open source software and equips planners with the tools they need to participate fully in the urban design process.
Learn the tools for implementing Universal Design in planning regulations.
View More