The latest installment of the "Planners Across America" series visits Columbus, Ohio, for a conversation with Planning Administrator Kevin Wheeler.
---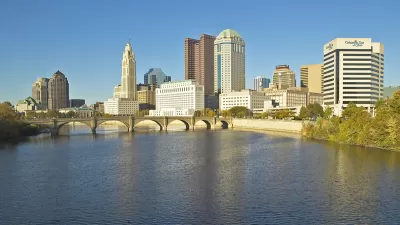 Smack in the buckle of the Rust Belt, Columbus, Ohio, has managed to avoid some of the hard times that have befallen its neighbors. Buoyed by the presence of the Ohio State University and the state capitol, and based on a largely post-industrial economy, Columbus receives consistently high marks for quality of life, educational attainment, and economic vibrancy. With a population of 835,000, only once the last century—in the 1980s—Columbus has experienced a growth rate of less than 10 percent per decade.
Growth has not necessarily translated to growth pressures. With generous city limits, Columbus accommodates a wide range of urban typologies. At the same time, the city is maturing. The student population has helped put the city's focus on the downtown core, and infill development is thriving even as greenfield lots remain available. The city's vast middle class neighborhoods are balanced by poor neighborhoods and residents that have not fully benefited from its consistent prosperity. Overseeing Columbus' growth and development is Planning Administrator Kevin Wheeler, now in his third decade with the Columbus Planning Division. He spoke with Josh Stephens for Planetizen's "Planners Across America" series.
How did you get into planning and arrive in Columbus?
We lived in a small town in Ohio. It was a quintessential small town with a main street. You could walk to everything. I moved to the country and grew to love rural and natural spaces.
It was trips my family took to cities, including Columbus, that really inspired me. I thought Columbus was really cosmopolitan.
As a college student I majored in geography, which led me to planning. I came to Columbus to go to planning school at OSU and began working as an intern with the city's historic preservation program. I really never looked back. I grew to love the city and to love what planning could do. 
I was hired as a full-time planner to work on the city's 1993 comprehensive plan. That was the first one we've had in a long time and established a framework that continues to have an impact. It's been gratifying to me to see that change over time.
What's at the top of your agenda now?
Our office is fairly small but pretty busy. One of the benefits is that you get to be involved with a lot of things.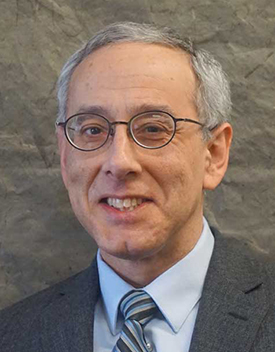 Things that rise to the forefront right now include an update to the area plan that covers a large portion of the city's northwest side, about 20 square miles. We are also working on a new mixed-use zoning district that we hope to apply in one of the older commercial corridors of the city, as well as a new city initiative that involves a number of community partners called Celebrate One. It brings an integrated approach to looking at some of the issues in neighborhoods that are experiencing a high rate of infant mortality.
We're working with the Health Department and other community partners to look at some of the indicators and stressors that can lead to infant mortality. A lot of that does come back to the built environment.
How did infant mortality arise as the measure and impetus for a planning project?
We didn't lead the way with this. This is something that the mayor-elect and others in the community became increasingly aware of and decided that it was important to the community to make a concerted effort to address. It brought together a lot of partners to look at three priority areas. 
What is kind of neat about this is that we are able to look at these neighborhoods in a holistic way, kind of more old-school planning. We're looking at all ways that the city and other agencies interact with the community and the ways that we can work with residents.
What is the future of development in Columbus?
We are, like many cities, experiencing a significant amount of urban redevelopment: investment in downtown and the surrounding neighborhoods. That shows no signs of changing. Really it represents a long-term change and shift in development patterns.
We have an effort that's underway by the Ohio Regional Planning Commission, the Urban Land Institute, and a number of other partners to look at the region in 2050. One of the things that process has reinforced is that not only can we expect growth but that the growth will increasingly come from people who want mixed-use, more compact, walkable environments, smaller household sizes, and better transit alternatives.
What's going on in Columbus that is or isn't going on in neighboring cities like Cleveland or Cincinnati?
Columbus is a much younger city than Cincinnati and Cleveland. We're coming into our own at a later stage, in some ways. The core of the city is more compact in terms of population. But we are also a city that has the ability to annex. We now have 225 square miles. Columbus includes greenfield development, inner-ring suburbs. All the different stages in the modern development of American cities are within the boundaries of Columbus.
Are there plans for additional annexation?
Annexation in central Ohio is a function of water and sewer service. The high point of annexation was probably in the 1960s and 1970s. We continue to annex on a site-by-site basis as it makes sense. That evaluation is really a function of where development opportunities and water and sewer service are coalescing.
What challenges does Columbus face?
As the city matures and continues to grow, having transportation solutions that involve light rail and other alternatives will be important. Both the city and the region's transit authority are going through transportation planning processes and thinking about what that might look like.
And, while the city has broadly done very well, there are still neighborhoods that remain distressed. We are working to find ways to help those neighborhoods and broaden the kind of investment that we're seeing in some parts of the city to extend that reach.
Are there concerns in Columbus about gentrification or displacement?
I think those challenges are more on a case-by-case basis. We're fortunate to have central city neighborhoods close to downtown that remain available for development and investment. One neighborhood that's been on our radar for some time is East Franklinton, just across the river from downtown. It's been predominantly warehouse and industrial uses. As those uses have left, we're seeing art galleries, new interest in residential infill, and kind of a creative class location within the city. That's exciting to see. We have a mixed-use district that we created just to help facilitate that with a review board that considers project proposals in that area.
What is civic participation like in Columbus?
We rely on 77 volunteers for the various boards and panels and commissions that we staff. I want to recognize the role that civic engagement plays in keeping all these things moving. 
As in most places, it depends on the issue and the location. We have some neighborhoods that are very engaged and tend to be very sophisticated about planning and development issues. All in all, we have learned that it's important to give people different ways to engage. The University District Plan involved a lot of different stakeholders and different perspectives. We augmented the traditional open house public forum with website surveys and lots of old-fashioned calling people up. We met people for coffee and showed up when anybody was willing to talk to us.
Conducted in December 2015, this interview has been edited and condensed.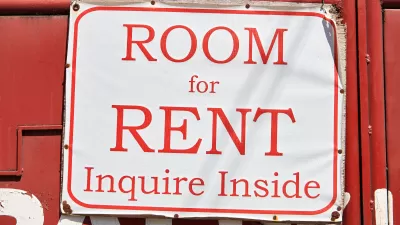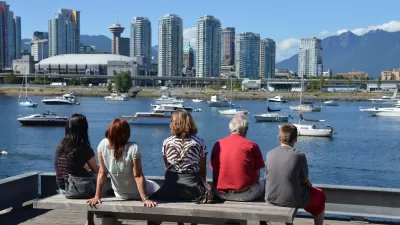 Ten Signs of a Resurgent Downtown
In GeekWire, Chuck Wolfe continues his exploration of a holistic and practical approach to post-pandemic urban center recovery, anchored in local context and community-driven initiatives that promote livability, safety, and sustainability.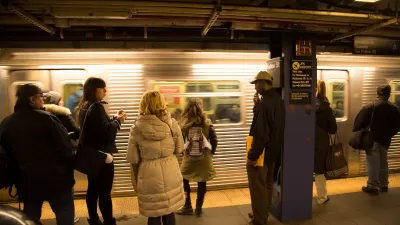 Off-Peak is the New On-Peak
Public transit systems in major U.S. cities are starting to focus on non-rush hour travelers as pre-pandemic commuting patterns shift and transportation needs change.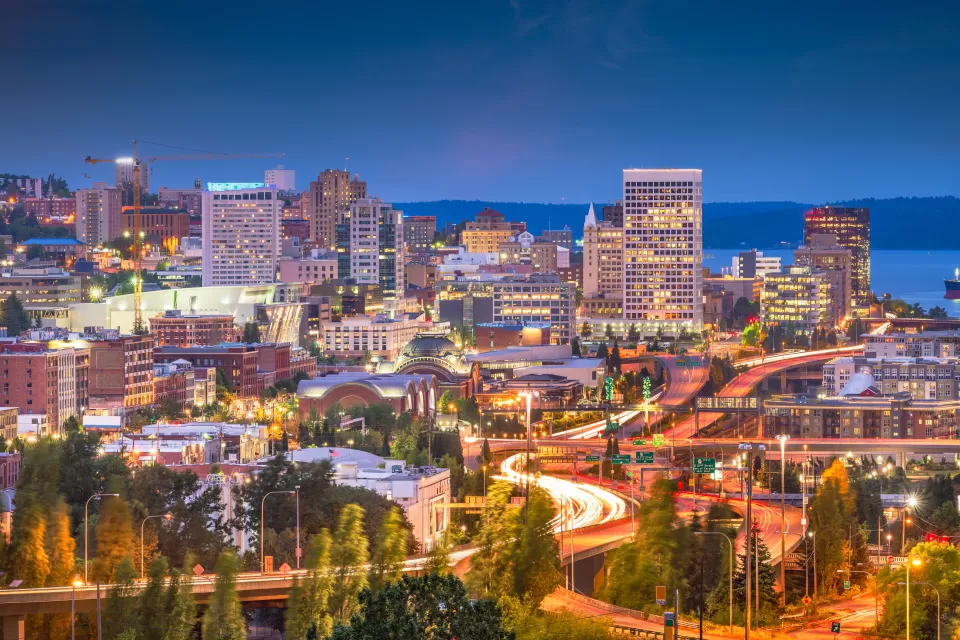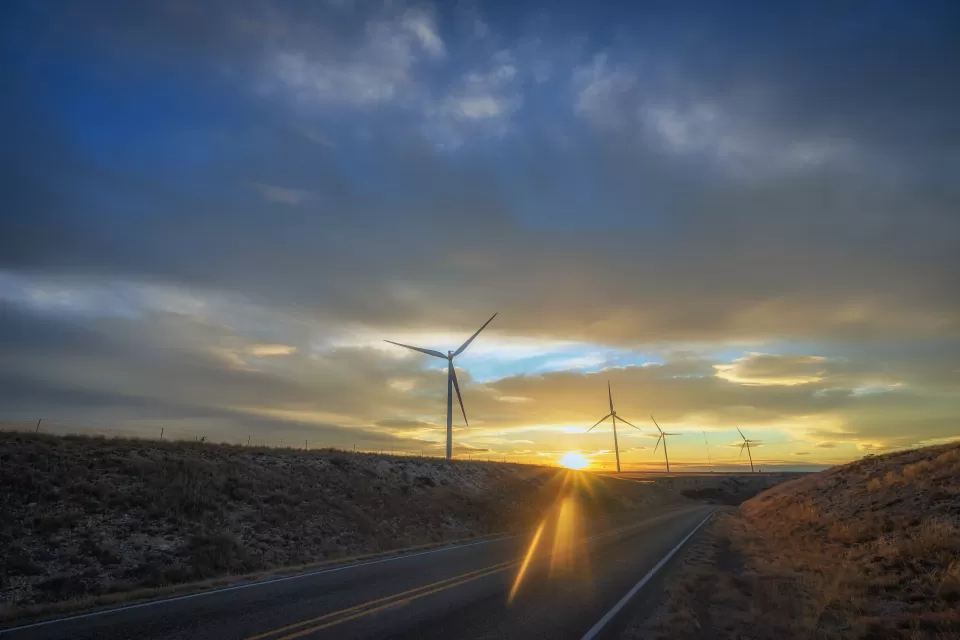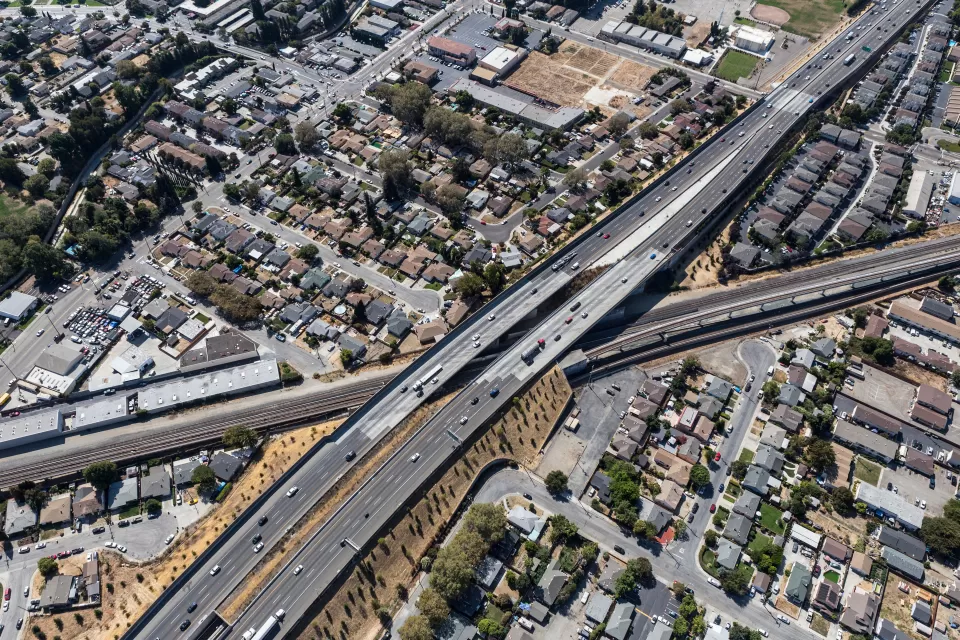 The Limitations of 'Reconnecting Communities'
The Biden administration has pledged to correct the damage imposed on communities by highways and infrastructure, but many projects are only committing to minor improvements, not transformative changes.
This six-course series explores essential urban design concepts using open source software and equips planners with the tools they need to participate fully in the urban design process.
Learn the tools for implementing Universal Design in planning regulations.
View More