Garry Jastrzab, executive director of the Philadelphia Planning Commission, explains how a new comprehensive plan and a focus on the public realm guide the city as it searches for a balance between the old with the new.
---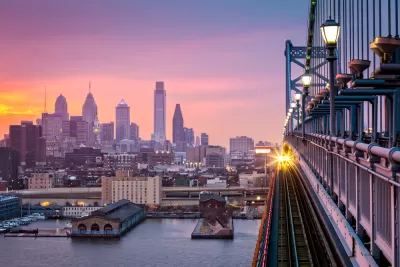 For a while, Philadelphia was looking frail, like a champion boxer 20 pounds below fighting weight. From 1890 to 1950 it reigned as the nation's third largest city, topping out at 2 million. The city's bones, dating back to colonial times, are impressive: short blocks, a walkable grid with enough imperfections to be interesting, a truly central downtown, and a robust transit network. Philadelphia then lost 500,000—and the corresponding vibrancy and tax revenues—falling to 1.5 million in 2010. Even the Fresh Prince moved out.
Today, Philly is getting back up. The population is swelling, new developments are rising, and one of America's most urban cities and mature city centers is riding the nationwide trend of revitalization. Garry Jastrzab, executive director of the Philadelphia Planning Commission, has seen city at its lows and highs. He graduated from the University of Pennsylvania in 1980, in the depths of de-industrialization, and has been a planner in the city since 2001. Jastrzab recently spoke with Josh Stephens for the latest installment of the Planetizen "Planners Across America" series.
What are the big projects that are on your plate right now?
As the economy has recovered from 2008, we're seeing a great number of new projects. Quite a number of residential development projects are going on, especially in and around Center City. A number of high-rises are either under construction or have received approvals. A couple of major office towers are currently going up. We're seeing a real boom in institutional building, the University of Pennsylvania and Drexel University are doing a lot of building.
There's a lot going on in neighborhoods throughout Philadelphia, a lot of small infill development. An article in the Philadelphia Inquirer described how construction jobs are going begging here. So many construction workers that were laid off during that period of economic downturn, and now they're scrambling to fill positions.
How has city planning policy responded to these trends?
Over the past seven-and-a-half years of the (Mayor Michael) Nutter administration, we've attempted to institutionalize the comprehensive planning process that had fallen into disfavor. In June 2011, the Planning Commission approved what we call the Citywide Vision as part of Philadelphia 2035, as our comprehensive plan is known. That was a framework document of transformative ideas for the city: what do to with fallow industrial areas, how to redevelop our riverfront, etc.
A number of planning principles and policy guidance was the takeaway from that Phase I document. Now we're engaged in a series of 18 district plans. We're drilling down into those districts to do detailed land use, transportation, housing, economic development recommendations. Our City Planning Commission has now adopted ten of those district plans.           
A big part of the comprehensive plan is looking at how land use has changed over time. We're recommending corrective zoning changes in about 20 percent of our land area. Those are either areas where the zoning doesn't correspond to neighborhood character, or where something was incorrectly zoned and had never been changed.
The other part of our district recommendations is zoning to advance the plan in areas where the character has changed or where we want to encourage new development. We're doing upzoning in those areas. There are other areas where we're downzoning, for instance, to protect single-family residential neighborhoods that had been zoned to allow for multifamily.
Stepping back a little further, in 2007 we decided that we needed to take a comprehensive view of our zoning code. The last comprehensive revision had been redone in the 1960s. It was 600-700 pages long and had grown incrementally with dozens of new kinds of districts.
A special Zoning Code Commission was created and charged with reviewing the existing zoning code and determining if it could be revised or if a new zoning code had to be created. We re-wrote the zoning code. That new zoning code went into effect in August of 2012.           
With all of these changes, how do you approach public outreach?
We created something called the Citizens Planning Institute, which is our agency's civic outreach and education arm. We offer courses to educate city residents about what planning is, how it works, what zoning is, how development works. Then we have courses on a variety of subjects: urban design, transportation planning, economic development planning.           
Each semester we offer three core courses on Planning 101 and three elective courses. Residents who take all six courses and engage in some other activities graduate as "citizen planners." We give them a certificate, and they're expected to go back to their community organizations and diffuse that knowledge that they learned. Rather than neighborhood organizations being reactive, they will become much more proactive.  I think to-date, we've done 10 semesters and 300 citizen planners have graduated.
Those three items together—new zoning code, new comprehensive plan, and CPI—have revitalized planning in Philadelphia. We think it has also helped to institutionalize this process so that once there's a new mayor this process will continue.      
Philadelphia is famous for its population decline. How do you manage excess old housing compared with new development?
The city has gone through multiple phases from colonial capital to industrial and manufacturing city to more of a service-based city. Philadelphia's population peaked at about 2 million in about 1950. Since that time, we lost population through the 2010 Census. We've experienced population gains since the mid-2000s.  Somebody who who left Philly ten or 15 years ago would be surprised to know that some  of these neighborhoods have come back into vogue.
A lot of the infill housing in older neighborhoods is on sites that had been older housing. A lot of new housing in more of the far-flung neighborhoods have been on vacant lots, where houses may have been demolished due to abandonment. We always hear that proposed developments may be too dense, but for the most part the housing that is being built is pretty much in character with the existing neighborhoods. In the late 1970s and early1980s, when the baby boom population was forming families, there was a wave of housing reinvestment in the neighborhoods immediately adjacent to Center City. With this next generation of millenials, that has moved to the next ring of neighborhoods out.
There are certain neighborhoods where there have been concerns about displacement. Point Breeze in South Philadelphia is one. It had undergone substantial disinvestment and was primarily an African-American neighborhood. That neighborhood has undergone quite a bit of reinvestment in smaller infill sites. The city has tried to take actions to provide more affordable and new affordable housing in those neighborhoods, primarily through the Redevelopment Authority. But there's also been a lot of private market activity.
There's the stereotype that Philadelphia is the "Sixth Borough" of New York, with New Yorkers being priced out. How much truth is there to that?
I don't necessarily have quantitative data about that. A lot of it is anecdotal. There's clearly an element of truth to it. Same thing with empty nesters moving in from some of our suburban counties. I think some of the high-rise residential that is either under construction or has been proposed for Center City proper is seeing a lot of activity from that demographic.
In many ways, Philadelphia embodies New Urbanism, except it's old urbanism: small streets, a grid, fine-grained streets. What challenges does this pose?
I think that's right. New Urbanism occurred in Philadelphia back when the city was first being developed.
The challenges are oftentimes parking, especially when new developments are concerned. Some of issues we run across are proposals for new residential that include garages in the front of homes that require a curb cut and actually eliminate an on-street parking space. We've attempted to eliminate that through the new zoning code.
Another major issue is the use of streets as complete streets—not just for cars but for pedestrians and bicyclists too. We've seen a huge increase in the use of cycling as a means of transportation. We have a bikeshare program that just went into operation this spring. I think they've met all of their benchmark usage goals very early in the process. A second phase is to expand it farther; it's primarily in our Center City area, with some extensions out into this reinvestment in neighborhoods around Center City. Wherever we are doing a development review, there's a complete streets checklist that attempts to make sure that it reduces bicycle and pedestrian conflicts with autos. 
Our Civic Design Review Committee was created in the new zoning code whereby developments of a certain size are required to go through a public design review process. They'll make recommendations to the development team before they can get a zoning permit about ways to improve the way their impacts the public realm—the streets, sidewalks, view corridors, placement of doors and windows, and curb cuts—to try to reduce conflicts with other users of the street and to respect the neighborhood. We're sensitive to the way that new development fits into the city, and we're seeking to encourage the best possible design for those developments.
What is the biggest challenge Philadelphia faces that you, as planning director, don't have influence over?         
Our school district has been going through a lot of financial hardship. When somebody graduates from college, they're looking for an urban lifestyle. They live in the city for a few years, join up with a partner, think about having kids or adopting kids, you want them to stay in the city. They've contributed to the life of the city, the activity of the streets, and the restaurants and nightlife, and everything else. If you want them to stay, you have to provide schools where their kids will get a good education. That is the biggest challenge facing not only Philly but also most American cities.          
The regional tax structure is another big issue, trying to create a level playing field for taxation of all kinds—income, property, business—so that the city remains competitive with the surrounding region. In both cases, schools and taxes, there are major structural impediments to overcome.
[Ed: note: Conducted in August, this interview has been edited and condensed.]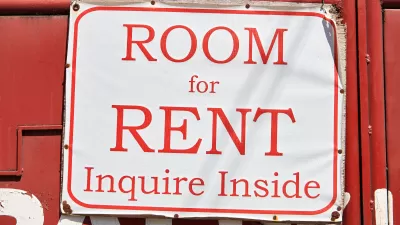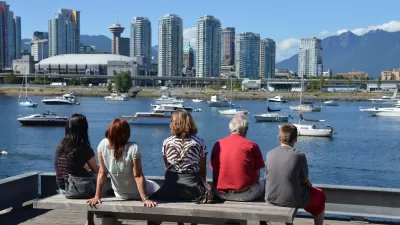 Ten Signs of a Resurgent Downtown
In GeekWire, Chuck Wolfe continues his exploration of a holistic and practical approach to post-pandemic urban center recovery, anchored in local context and community-driven initiatives that promote livability, safety, and sustainability.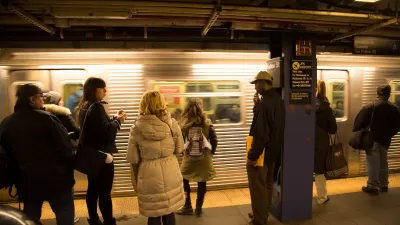 Off-Peak is the New On-Peak
Public transit systems in major U.S. cities are starting to focus on non-rush hour travelers as pre-pandemic commuting patterns shift and transportation needs change.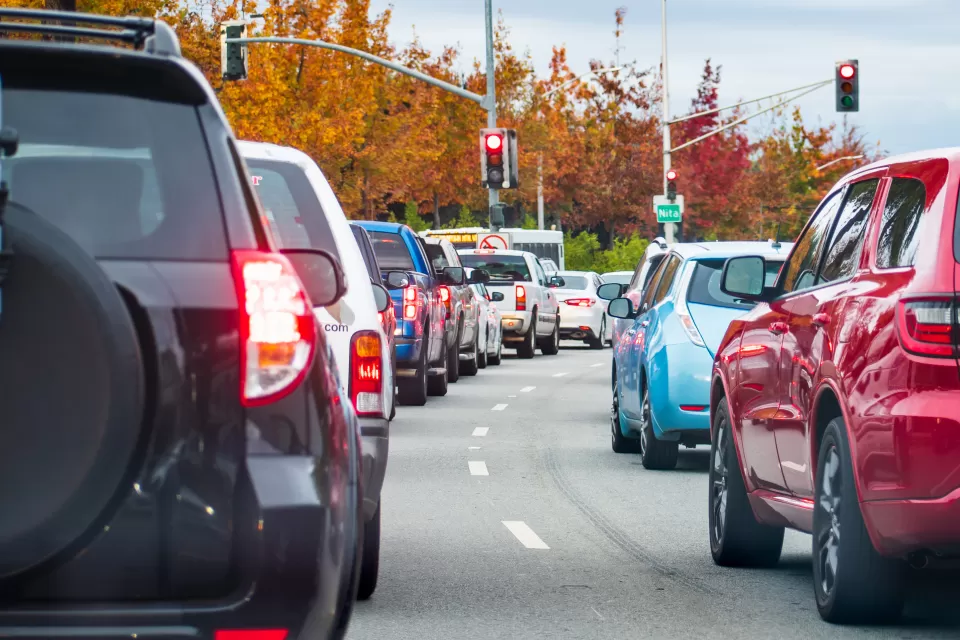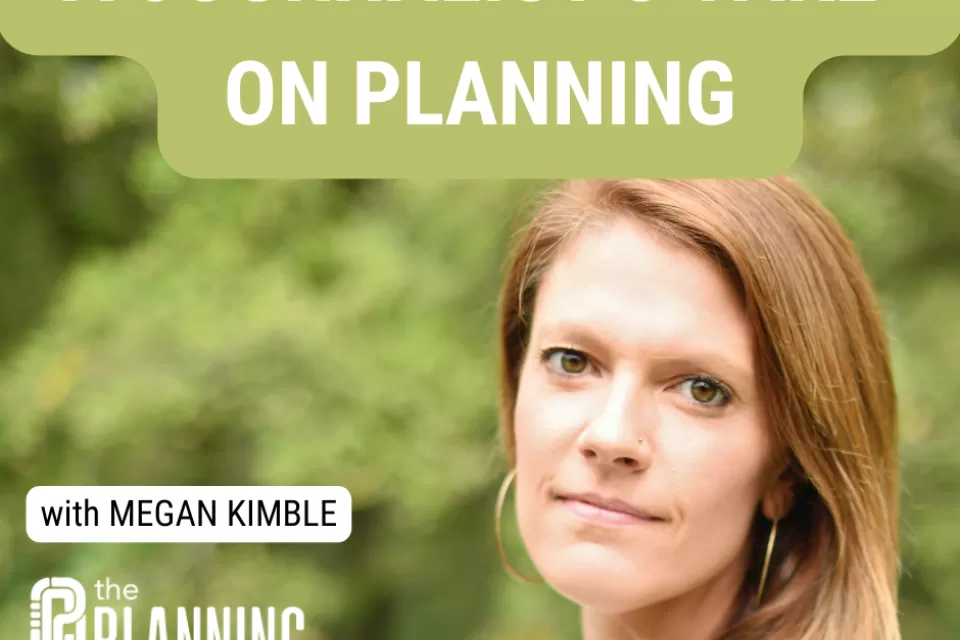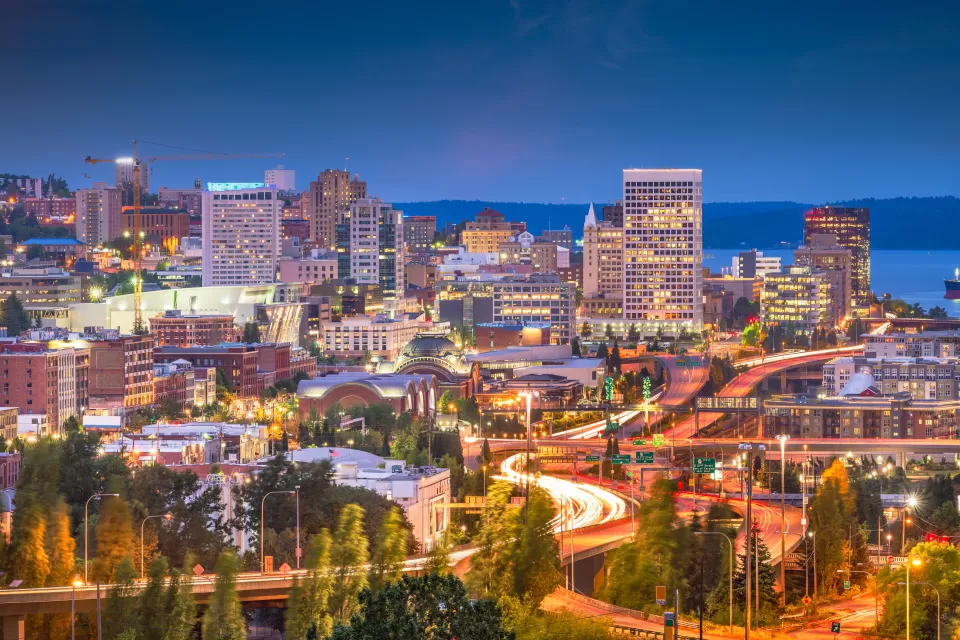 This six-course series explores essential urban design concepts using open source software and equips planners with the tools they need to participate fully in the urban design process.
Learn the tools for implementing Universal Design in planning regulations.
View More