The first in the "Planners Across America" series features Indianapolis' Adam Thies, who shares insights into doing more with less, the limits of long range planning at the municipal level, and why planners should be real estate experts.
---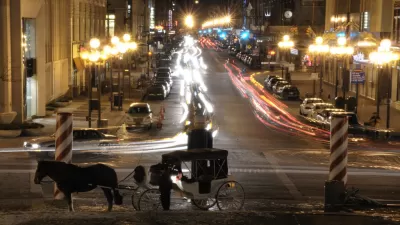 Planetizen "Planners Across America" Series Highlights America's Leading Planners
In cities across the nation, planners are revitalizing downtowns, knitting together neighborhoods, making small fixes, updating zoning codes, listening to and speaking to stakeholders, and managing their respective departments. They are also rousing controversy, alienating stakeholders, and making mistakes—some of which could last for decades. Every American city is unique, and every planning director and department faces different charges and challenges. 
No matter what, it's an exciting time to shape an American city. In any city, planning directors are but the most recognizable of legions of planners, developers, designers, and activists who are rebuilding, redesigning, and, in many cases, revitalizing America's great cities—and determining which will be the greatest cities in decades to come. In some cases, these planners are local or even national celebrities. In other cases, they melt anonymously into the city bureaucracy. (Google searches for "planning director [city]" yield wildly varied results.)
Throughout the coming year, Planetizen will provide an inside look into the work and minds of the planners who are leading these efforts. Conducted by veteran planning journalist and Planetizen Contributing Editor Josh Stephens, our series "Planners Across America" will feature, on a roughly biweekly basis, an interview with the planning director (or equivalent) from one of the 50 largest cities in the country.
The top 50 cities aren't necessarily "the best" or the "most interesting" or "most important." Smaller jurisdictions often lend themselves to more innovations than large ones do. (We will devise a process to highlight some of them too.) What is certain, though, is that these planning directors affect the most people, and they are undisputed leaders in their field. Their goals are big and their tasks, as both planners and managers, are complex. For those reasons alone, we want to help other planners, stakeholders in their cities, and interested folks around the country get to know them better. 
These interviews will not necessarily be keyed to news events or major junctures. They are check-ins amid the long, steady process of designing and building cities. We hope that what will emerge is an insightful, entertaining portrait of the state of planning in America. 
"Planners Across America" Interview: Adam Thies
Adam Thies, the director of the Indianapolis Department of Metropolitan Development, leads an unusually wide-ranging department, covering planning, economic development, redevelopment, and historic preservation. The department covers the entire territory of Unigov, the combined city-county government that encompasses all 840,000 residents of Marion County. One of the youngest planning directors in the country—presciently named the American Planning Association's "Young Leader of the Year" in 2000—Thies was appointed by Mayor Gregory Ballard in 2012 at age 35.
The week of April 5 was a momentous one for the city of Indianapolis. Having weathered nationwide derision surrounding the state's Religious Freedom Restoration Act (RFRA), it hosted the NCAA men's basketball Final Four. Thies, AICP, spoke with Josh Stephens for the first in Planetizen's interview series "Planners Across America" the day after the championship game.
 
           
Adam Thies, director of the Indianapolis Department of Metropolitan Development. 
Aside from cleaning up from the Final Four, what are your top priorities right now?                       
Indianapolis has a 30–year storyline around our downtown that comes out of Bill Hudnut, a mayor that really said that cities matter again. In 1976 he became mayor and stayed in that role for almost 16 years. He said that we need a downtown that's vibrant and exciting. The icing continues to go on that cake, which is a storyline of a very walkable, compact, visitor-friendly downtown environment.
We are continuing to build out the world of mixed use living. We are seeing actual residential movement downtown beyond the convention, tourism, and conventional CBD activities. Three-thousand new apartment units will be online by the middle of next year.
Next on the challenge front, is the world of neighborhoods that offer a lifestyle that is appealing to the millennial generation. We basically absorbed the suburbs in the 1970s, so we don't have as many authentic urban neighborhoods that we might "need," if you will.  We are allocating our federal community development dollars as well as our local tax increments to significant place-based projects. We are not trying to spread the wealth but instead are focusing and putting those resources in projects that start to build into a change in a neighborhood.
What's an example of a 'millennial suburb'?
Fountain Square would be our poster child for this. It's a prewar, 1900s worker neighborhood. It has the classic Main Street, U.S.A. business district. It has a unique configuration of streets that come into a "square." It has become hot property. It's everything that all city planners wave their wand and say, "it shall be so."
This is blasphemy in the planner world, but part of the development was organic. It was a little bit undiscovered, it had a little edge. The urban pioneer and the family that wanted something different went there. I always laugh when planners give themselves credit for every change.
Indiana infamously showed its conservative face recently. How do you sell a vision of planning to a conservative community that might be suspicious of planning?
We have such a small planning world: we're in a conservative part of the country that does not fund planning heavily. We have maybe five or six long-range planners, whereas some cities our size might have 25.
I can lament that and talk about that ad nauseam, but it's who we've been as a city. We tend to be very low-tax and low-cost. We don't have the resources and talent that many some municipalities with big staffs have. That maybe makes my job a little harder. But I think we do more with less better than anyone else in the country.
How do you exert influence with such a lean staff?
It's a little bit of a flip. My personal planning philosphy kind of derives from some of the Chicago planning of the turn of the last century where you have these city central committees that created the Burnham plan, and out of that, municipal government started saying, "we can do that; we can deliver on this."
I generally don't believe that municipal governments are particularly good long-range planners. I say that because most municipalities tend to run along various election cycles. The larger civic leaders should be more the long-range planners and municipal government should be more the mid-range and short-term doers. When a big vision is cast, let's have it be cast by people who are more likely to be around for years to come and hold our feet to the fire.
Plan 2020 is a large civic planning effort that's going on right now. A small nuance is that we have partnered with the Greater Indianapolis Progress Committee, which is a business leaders consortium, and said, "Go and lead our vision for the next six or ten years so that you can be champions no matter who is in office."
You mention the Burnham Plan. What were your personal influences?
I grew up in Northern Indiana. I always treated the city as a magical thing. I was very influenced by this idea of Burnham's plan for Chicago, this idea of casting a vision, but casting it in a way that said, "this is where we can be, now someone has to take up specific parts to get this done."
I think I'm also influenced by my background in dealing with actual real estate. After I left SOM, I ran a small consulting company that helped developers and municipalities think through redevelopment alternatives. I blended the social science of planning with the physical and financial science of planning. I'd call that urban design plus real estate.
Do planners need more exposure to the real estate world?
It's my number-one concern: you have someone who desires to shape and mold a city environment and doesn't understand the levers to shape and mold that. They rely on someone else to pull the levers, and there's always something lost in translation.
The same goes for the construction and engineering world. Way too many planners come out of school and become marginalized and lose influence. That's unfortunate, because of a planner's world view and ability to be problem-solvers. When I talk about my education, I don't really talk about that I did some project that designed some mock city. I talk about that it was a problem-solving education.
What planning scholars influence you?
What I think has been very influential in the planning world—whether or not I would say I've been influenced by them—is this whole Richard Florida creative class conversation, which I would prefer not to ascribe to Richard Florida but instead to this whole series of authors that are talking about talent.
Talent is now very mobile, it's very picky, that cities are more of a commodity than they have been before for talented people. They can go to the supermarket of cities on the web and see a pretty hefty chunk of what it would feel like to live there, while sitting at their desk.
Most municipalities have to ride on their status in that menu of commodity cities: How do you stand out? Who are you trying to attract?
What are some stereotypes about Indianapolis? How true are they?
No way is Indianapolis as a city flyover country. People made a joke of "Indiana-noplace." I don't think that's fair. The RFRA stuff created this sense that we're all Podunk pumpkins sitting on a porch. No one around here thinks any of that crap is relevant to us. That was infuriating.
A city urban experience can be found here. We might have rural property, but no one views the city that way.     
One fair criticism is that we have not really carved out our brand niche very well. Most people associate us with things like the Indy 500 or the NCAA and now, joking aside, the recent controversy around RFRA. I think we let humility be our marketing campaign: we're just doing good stuff. But we're not going to necessarily brand and package that well. We don't have a great city narrative.
Final thoughts for planners in your part of the world?           
You have an opportunity in your career in Indy to get into civic leadership very quickly. It is a very welcoming place. I'm 37, and to be the director is just a great opportunity. I'm lucky that Mayor Ballard has asked me to do it. You can make a major civic impact very quick if you choose to.           
This interview has been edited and condensed.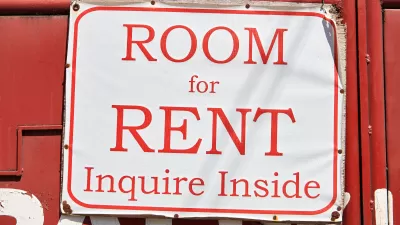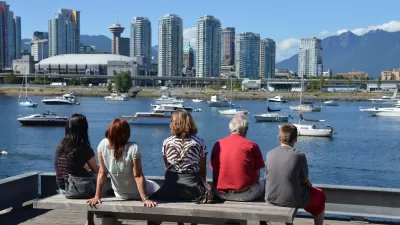 Ten Signs of a Resurgent Downtown
In GeekWire, Chuck Wolfe continues his exploration of a holistic and practical approach to post-pandemic urban center recovery, anchored in local context and community-driven initiatives that promote livability, safety, and sustainability.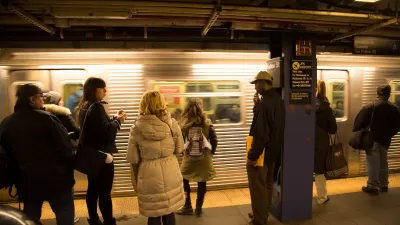 Off-Peak is the New On-Peak
Public transit systems in major U.S. cities are starting to focus on non-rush hour travelers as pre-pandemic commuting patterns shift and transportation needs change.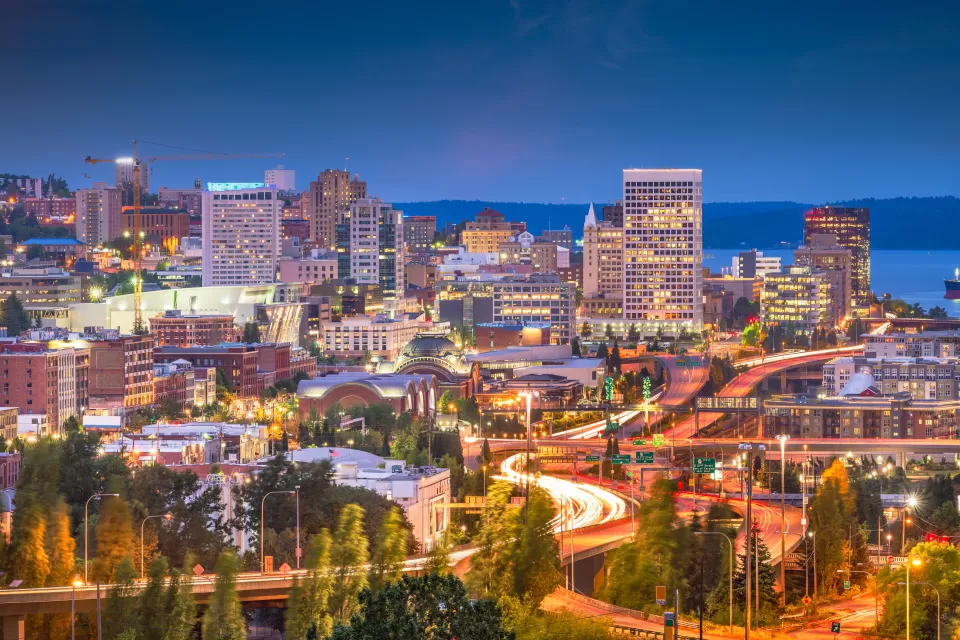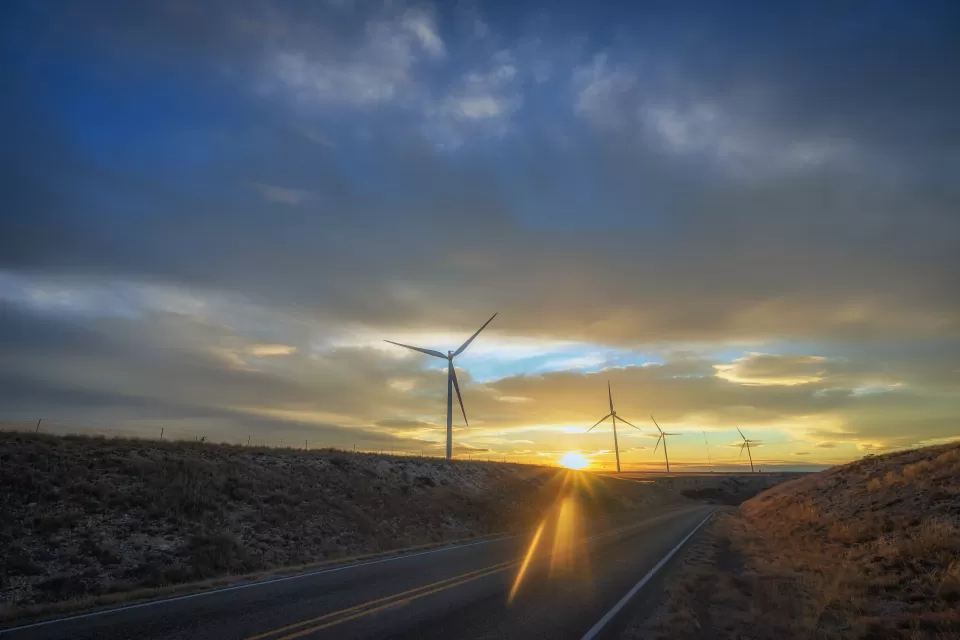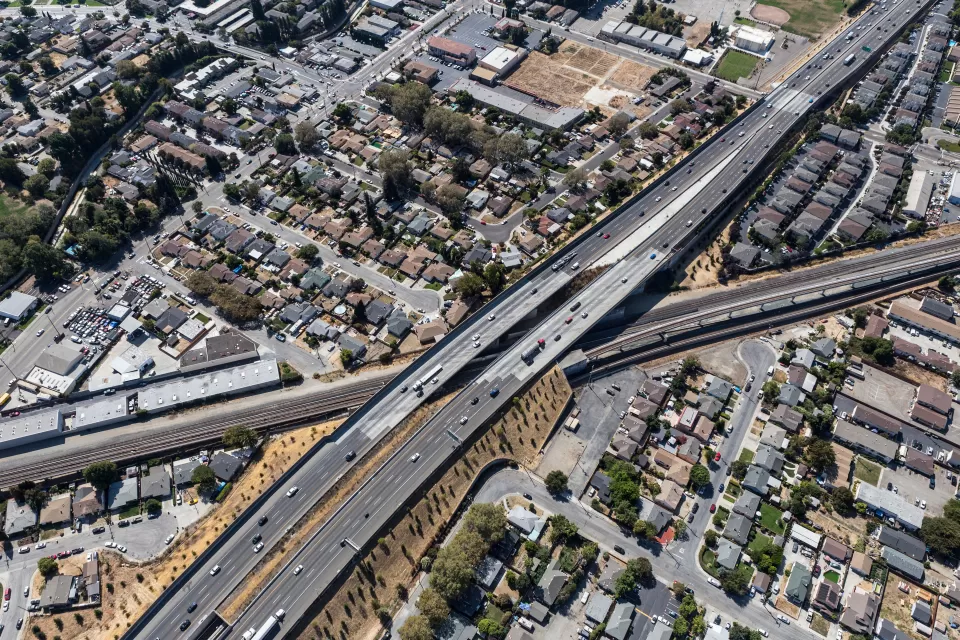 The Limitations of 'Reconnecting Communities'
The Biden administration has pledged to correct the damage imposed on communities by highways and infrastructure, but many projects are only committing to minor improvements, not transformative changes.
This six-course series explores essential urban design concepts using open source software and equips planners with the tools they need to participate fully in the urban design process.
Learn the tools for implementing Universal Design in planning regulations.
View More