How the Daily Commute Hurts Civic Engagement
A contributing factor to widespread political disengagement? It's not what you might expect. Here's how the daily commute diminishes citizens' interest and ambition to get involved in their communities.
Civic engagement among Americans is in steady decline. Many states reported voter turnout was lower in 2013 than it had been in a decade—a 10 to 15 percent drop in turnout since 2003. Not only does the decreasing voter turnout greatly impact the outcome of elections nationwide, it shines a spotlight on a dangerous trend emerging in our society.
New research identifies a contributing factor to the widespread problem of political disengagement, and it's not what you might expect. The more than 128 million Americans who commute to work daily are left with less free time and more stress, contributing to a lack of interest and ambition to get involved in their communities.
Less free time
Americans now spend upwards of 56 million hours per year commuting. This is a huge chunk of manpower tied up in traffic, taking away from the limited free time people have to be politically involved. When a long commute awaits you at the end of the day, you're less likely to devote even more time away from home to civic activities.
This decrease in civic engagement is a direct blow to campaigns, political parties, and other local organizations that rely heavily on volunteer efforts to further their missions. Furthermore, daily commutes leave even less free time for people to keep up on political news to stay educated on the topics affecting them.
More stress
At first, researchers thought that a long commute hurt civic engagement simply because of the lack of free time. However, a recent study by the University of Connecticut and Stonybrook University proves there's more to it than just that. The study shows Americans find commuting to be uniquely more stressful and unpleasant than any other part of their day. This leaves very little desire to participate in additional activities like volunteering for a local organization or political campaign.
It's even more concerning that the stress of commuting doesn't appear to affect everyone in the same way. The study found that commuting causes people with lower incomes to become the most disengaged, which furthers the disproportional influence the wealthy have in politics.
Reversing this trend
New technology provides some key resources that could help counteract this harmful trend for civic engagement. Websites, social media, and mobile apps make political involvement more accessible than ever before. For example, the White House's We the People website allows you to create, sign, and share petitions completely online. This greatly reduces the time and manpower it used to require to circulate a petition. Additionally, mobile apps, like iLegislate, place civic engagement in the palm of your hand. This community engagement platform allows government leaders to connect and seek feedback from constituents on important issues.
While this technology won't lessen the commute or necessarily allow drivers to be politically involved from the car, it does allow people to do more in less time. Making civic engagement mobile also gives people a way to voice their opinion, research an issue, or read the latest news on-the-go and whenever they have even just a minute or two to spare.
The decline in civic engagement is a serious concern for our government and communities. Lack of time and concern for getting involved is creating an apathetic society in the United States.

The daily grind of long commutes is only compounding this widespread problem. While there may be no silver bullet for increasing civic engagement, the ability of technology to make civic engagement more accessible and effective is a critical first step.
What do you think? Does the daily commute hurt civic engagement? If so, can you think of opportunities for engagement available to commuters?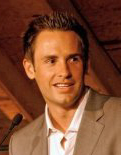 Tom Spengler is the CEO and co-founder of Granicus, an award-winning cloud applications provider for government transparency, efficiency, and citizen participation.
Topics