For those following the intense debate over intercity passenger rail in the US, the following recent news items might have a few planners scratching their heads:
---
For those following the intense debate over intercity
passenger rail in the US, the following recent news items might have a few
planners scratching their heads:
1.      
A private company, Florida East Coast Industries
(FECI), has launched a $1 billion
privately funded effort to create a conventional rail service between Miami,
Florida and Orlando;
2.      
Transit skeptic Wendell Cox acknowledges that a high-speed
rail line connecting Houston to Dallas might actually work.
What gives? Has Hell frozen over?
Not quite, but the prospects for intercity passenger rail
have certainly brightened because private companies have stepped up to the
plate for these projects. And it's likely to be the private sector that saves
rail in the current fiscally constrained environment despite the high flying
rhetoric of the Obama Administration.
When private companies put their own equity on the line for these
projects, their benefits become more transparent and tangible while the
projects themselves become more manageable. 
Perhaps most importantly in the current political environment, properly
structured public private partnership is could effectively hold taxpayers
harmless.
Both these projects deserve close scrutiny as their plans
unfold, both for the lessons that can be learned as well as what models are
most likely to work if passenger rail is expected to re-emerge as a viable
alternative in the US.
In the Florida case, FECI is eschewing taxpayer subsidy and owns
much of the right of way (and tracks) from Miami to Cocoa.  New tracks would have to be built to Orlando,
which is an international destination with one of the state's busiest airports.
The entire trip would take three
hours in a corridor that puts 50 million people within access to the rails
(also serving as testimony to the poor quality intercity air service within the
state). Eventually, the company expects to extend the line to Tampa and
Jacksonville.  
Perhaps most importantly, FECI bills itself primarily as a
real-estate developer. In other words, FECI expects to use its ability to tap
into traditional direct user fees, like fares, and the real-estate value
created through improved access to the rail lines to make the project
commercially successful.
The Texas case appears to be more straightforward and
traditional in design. Central Japan Railway intends to build the rail line
without taxpayer subsidy. Top speeds are expected to exceed 200 mph, thus likely
becoming the first intercity passenger rail line in the US to approach true
high-speed rail speeds. The project's cost will include all the expenses to
build and operate the line, and presumably this would be run through a
public-private partnership agreement. Officials
at the private Texas Central High-Speed Railway say allowing their firm to
develop the project will potentially cut years off the construction timeline and
substantially reduce costs by avoiding the regulatory strings that go with
federal money. The Texas rail project apparently does not depend on land
development.
Personally, I've never completely written off the potential
for intercity passenger rail to be revived in the US. Some corridors are
tantalizingly close to viability. The 3C
Ohio corridor connecting Cleveland, Columbus, and Cincinnati, for example,
could actually cover its operating costs if it achieved speeds of 110 mph.
(Full disclosure:
I worked on one of the teams conducting an economic development assessment
for the Ohio Rail Development Commission as a consultant in the mid-2000s.)
Unfortunately, most of the recent high profile high-speed
rail projects have been political, economic and implementation debacles. The California
high-speed rail project has been riddled with exaggeration, optimism bias,
and fanciful assumptions about ridership. The
Tampa-Orlando project was almost laughably inappropriate because of the
short corridor and multitude of alternatives that were quicker and more
efficient. Even the most recent Desert
Express linking LA and Las Vegas appears to be falling into the all too
familiar trap of overly optimistic ridership forecasts and under-estimation of
costs.  All these projects were also depending
on a healthy dose of taxpayer subsidy to get off the ground.
That's why the Texas the FECI projects are so important. If
they succeed, they will demonstrate the viability of intercity passenger rail
within a fiscally responsible implementation framework. That should open the
door for even more projects.
---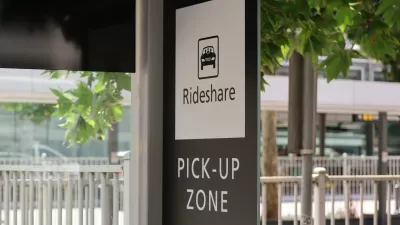 The Slow Death of Ride Sharing
From the beginning, TNCs like Lyft and Uber touted shared rides as their key product. Now, Lyft is ending the practice.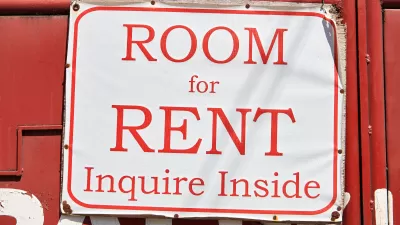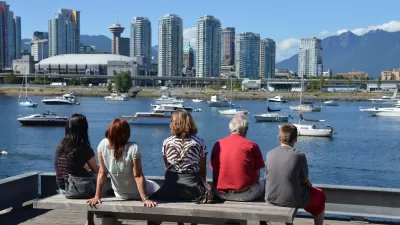 Ten Signs of a Resurgent Downtown
In GeekWire, Chuck Wolfe continues his exploration of a holistic and practical approach to post-pandemic urban center recovery, anchored in local context and community-driven initiatives that promote livability, safety, and sustainability.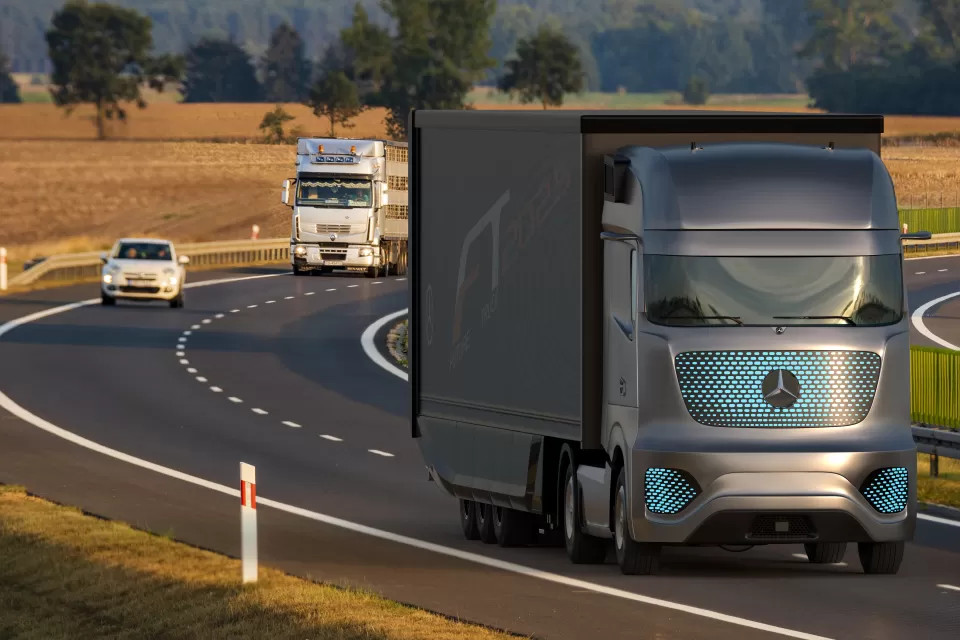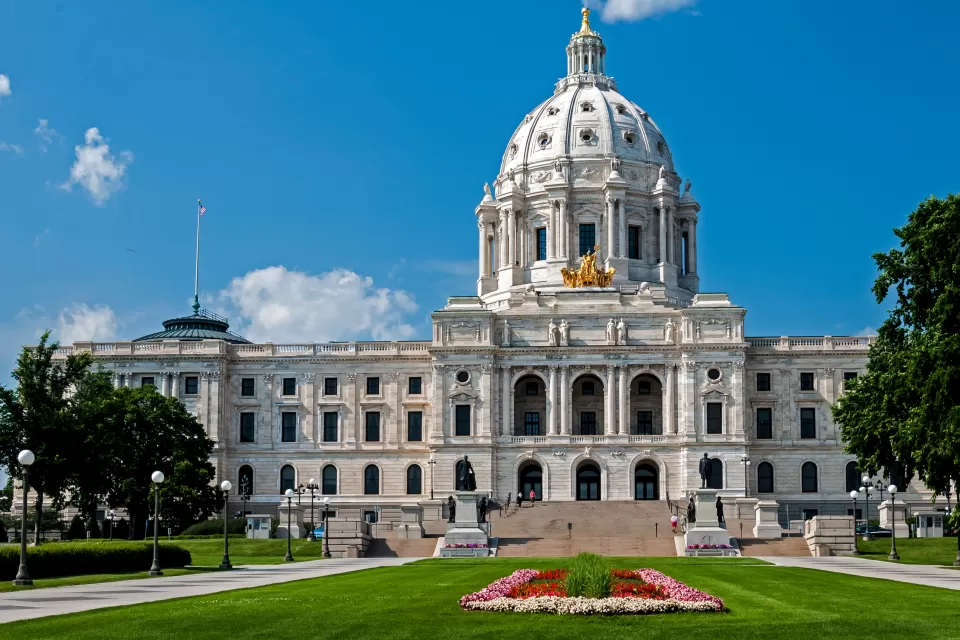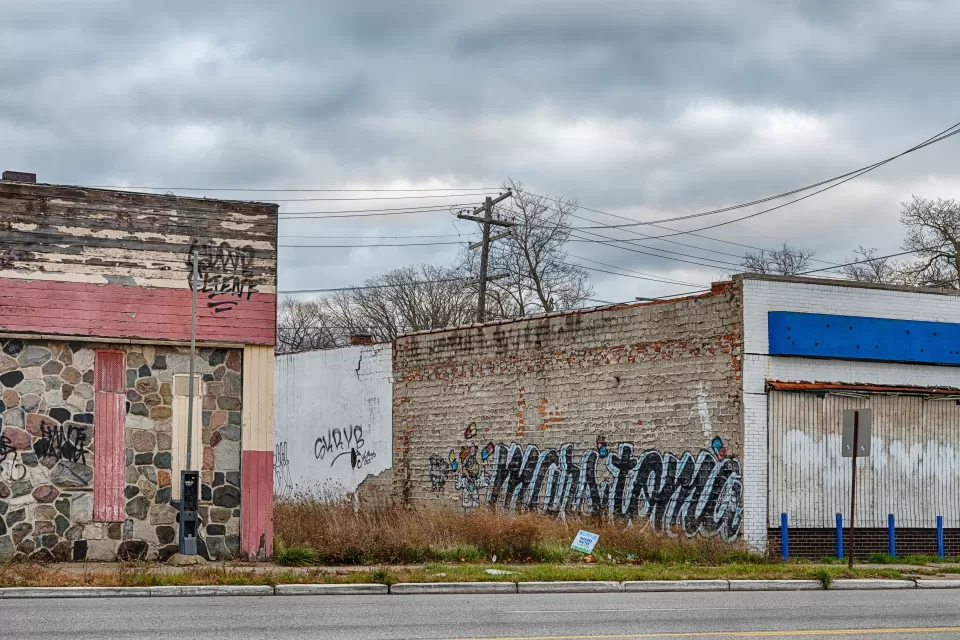 Proposed Land Value Tax Plan in Detroit
Detroit Mayor Mike Duggan proposes hiking property taxes for vacant land and buildings while lowering the rate for occupied homes and businesses in a split tax plan he contends will resolve many of Detroit's blight and high property tax woes.
This six-course series explores essential urban design concepts using open source software and equips planners with the tools they need to participate fully in the urban design process.
Learn the tools for implementing Universal Design in planning regulations.
View More