Art student Diego Trujillo-Pisanty is considering what a future of domestic robot servants would do to the built environment.
Trujillo-Pisanty is starting in the home environment, designing robot-friendly cups and making room for optical navigation systems:
"Like a tomb from Egypt's Valley of the Kings, our houses will be covered in hieroglyphs-machine-hieroglyphs, not legible as much as they are optically recognizable," summarizes Geoff Manaugh.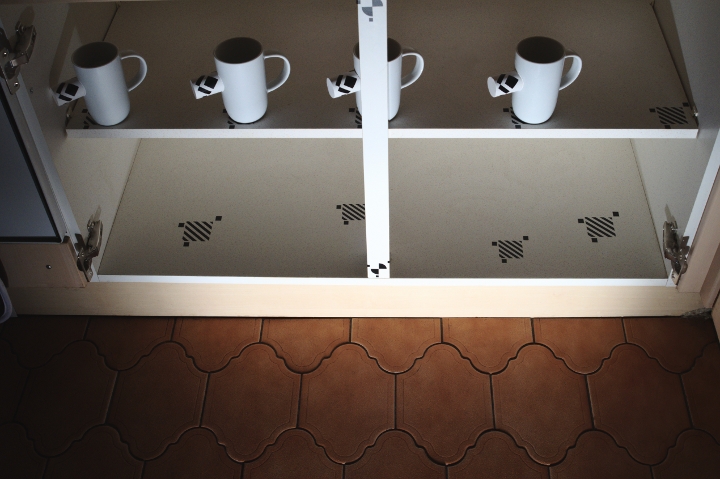 Courtesy of the artist.