---
A Berkeley, California resident sued the city to stop a 98-unit affordable housing development, claiming violations of CEQA, the state's density bonus law, and more. The Court of Appeals rejected the resident's claims, setting a precedent that might help unclog the city's NIMBYism on new development. Mark Rhoades, former Berkeley land use planning manager and developer on the project, explains why this case is important.
In a growing number of communities across the state, the California Environmental Quality Act (CEQA) has become the tool of choice for anti-infill groups to challenge new housing in urban areas. The result is more time and money that further increases the already high cost of housing in California and thwarts local efforts to implement "climate smart" land use policies supported by State legislation.
On Friday, March 11, 2011, the California Court of Appeals, First Appellate District, Division Four, handed California a potentially important victory in support of an infill project approved by the Berkeley City Council in July, 2010. The Alameda County Superior Court ruled in favor of the entitlements granted by the city for the project, Ashby Arts.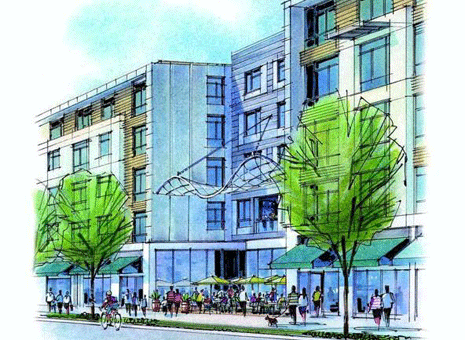 Ashby Arts was approved as either a 98-unit market rate (with 15 affordable units) condominium project with ground floor retail space, or a 98-unit affordable senior citizen housing project over retail. The affordable senior project was awarded project-based Section 8 vouchers by the city. The project will be LEED Gold, is endorsed by the Bay Area Greenbelt Alliance, and places well-designed high density along a transit-rich regional corridor. It has numerous resident and public amenities and will provide a new architectural anchor for Berkeley's southwest gateway. Sounds great, right? Not for one of Berkeley's residents, who lives two miles from the project site.
The appellant filed suit against the project's entitlements alleging numerous violations of CEQA, state density bonus law, and City of Berkeley zoning procedures. The appellant argued that Section 8 vouchers could not be used by a density bonus project because the developer would actually receive more money than a tenant paid, and that the City erroneously calculated the number of density bonus units to which the project was entitled based on Berkeley's General Plan and Zoning Ordinance.
The appellant's CEQA argument alleged that the project could not be a Class 32 Urban Infill Exemption for several reasons. First, it was argued that an offer of land dedication allowing the city to rectify an existing traffic problem amounted to a de facto mitigation measure that should have been studied under CEQA. Second, it was argued that the project's location at two major crossroads was an exceptional circumstance that eliminated the ability to use the CEQA infill exemption. Third, it was argued that the project's traffic study methodology was flawed. Finally, the appellant argued that because the project received development standard waivers to accommodate the density bonus that it was no longer consistent with Berkeley's General Plan and Zoning Ordinance. It could not, therefore, be exempt from CEQA.
In apparent frustration with the manner in which the appellant and perhaps NIMBY's in general have taken to using CEQA to delay appropriate infill development, the Court of Appeal's sharply worded decision disagreed with the appellant on all counts.
First, relevant to the use of Section 8 vouchers the court held that, " the intersecting of the Section 8 program with the density bonus law results in development of more units provided to the most vulnerable population." On the density bonus issues, the Court held that, "There is nothing wrong with the City's approach to calculating a project's density bonus" and "Standards may be waived that physically preclude construction of a housing development meeting the requirements for a density bonus, period." Relevant to the CEQA issues the Court found, "The City properly applied the plain meaning of Guidelines Section 15332, subdivision (a) to its own codes in a manner that was in harmony with the state's density bonus law, and so applied, properly found that the project was exempt from CEQA."
If published, the decision is an important land use case for infill development. In Berkeley, these lawsuits have increased the costs of an already difficult and expensive development process. They have discouraged the development of new housing along transit corridors and in the downtown, working counter to the goals set by local, regional, and state voter-approved climate action and planning initiatives.
In a March 12, 2011 New York Times Week in Review article Green Development? Not in My (Liberal) Backyard, Berkeley is appropriately characterized as a liberal city that is not able to overcome the forces of NIMBY in order to achieve objectives, such as bus rapid transit, that actually will create a more sustainable city consistent with what most would consider as a liberal agenda. Somehow, these local activists believe that discouraging transit and housing is the socially and environmentally progressive thing to do.
Berkeley's narrow neighborhood and status quo interests have resulted in demographic changes that contradict the city's progressive reputation. In both the 2000 and 2010 census, Berkeley lost significant socio-economic diversity including 20 percent of its African-American population. These demographic changes can be attributed to restrictive land use policies and processes which drive up the cost of housing. Between 1970 and 1995 approximately 400 net new housing units were constructed in Berkeley. Starting in 1998, an innovative infill housing program (for which the city received APA awards in 2003) was implemented by the city which resulted in 1,600 new dwelling units by 2007. In a city with the housing pressures brought on by a world class university and a location in the heart of one of the most desirable metropolitan areas to live in the U.S., 2,000 housing units over 37 years is not a strategy for affordability and inclusivity. A 2 bedroom, 1 bath, 1,000 square foot bungalow in Berkeley's flat lands typically sells for well over $500,000.
Berkeley has attempted, for more than four decades, to establish land use policy and implementation through a consensus ideal. The problem has been that by the time "consensus" is achieved policies are either obsolete or ineffectual. Berkeley has accepted that high-density TOD development is off the table at both of its two non-downtown BART stations due to strong opposition from surrounding residential neighbors. In addition, Berkeley's plan for the Southside area (adjacent to downtown and still transit rich) is set to be downzoned after 15 years of "consensus" process. This passive approach will become a bigger problem as cities in California will soon be held accountable for reducing their greenhouse gas emissions through transit and compact land use as required by SB375, the California Sustainable Communities Planning Act.
Berkeley's most recent experience with trying to plan by consensus comes after six years of public process and wrangling for a new Downtown Area Plan effort that was approved by voters with 65% of the vote. The new plan has still not been adopted but falls well short of the scale of development appropriate to a downtown rich in transit and services, one-block away from UC Berkeley.
Berkeley and other communities in California with strong opposition to infill development will require stronger internal and political leadership on land use issues. Without strong leadership, planning processes and individual projects face obstruction, delays and compromise that severely weaken the ability to implement SB375. The clock keeps ticking. Is it getting warmer outside?
---
Mark Rhoades has 20 years of experience as a land use planner in both public and private sectors. From 1998 until August 2007, he served as the Land Use Planning Manager for the City of Berkeley, overseeing the review and processing of development proposals during a period of unprecedented development activity and increasing politicization of land use in Berkeley. In 2007, Mr. Rhoades joined Ali R. Kashani and formed Citycentric Investments, LLC.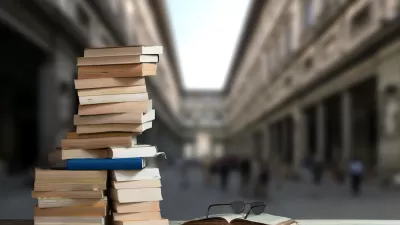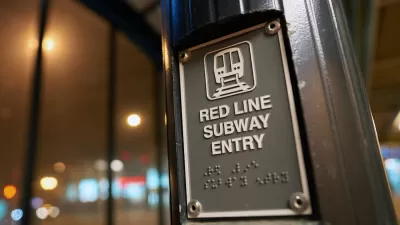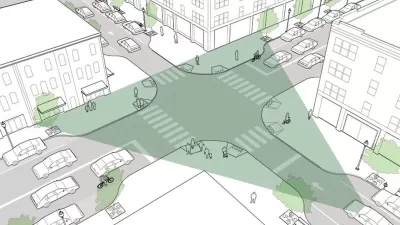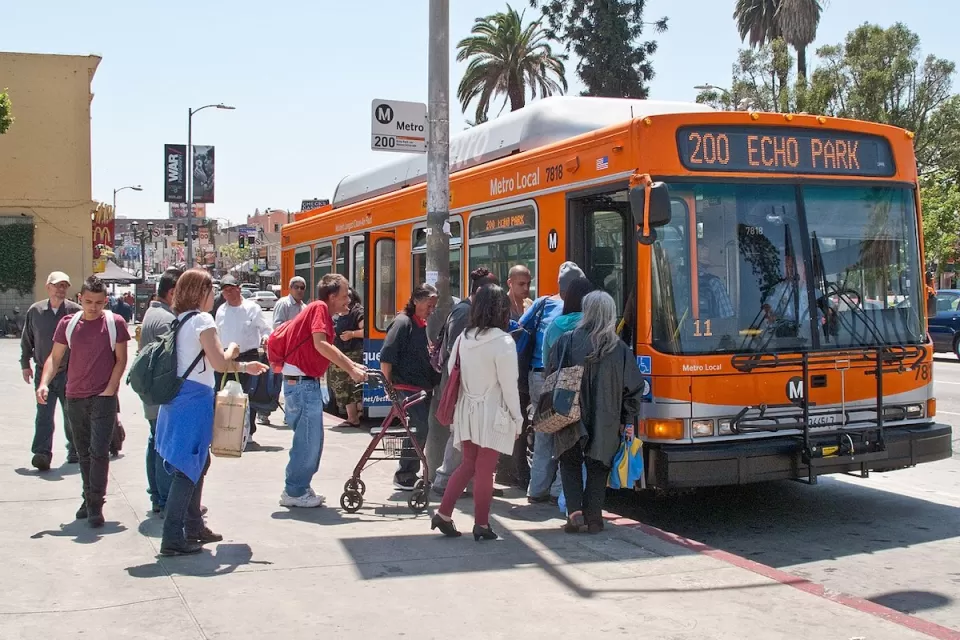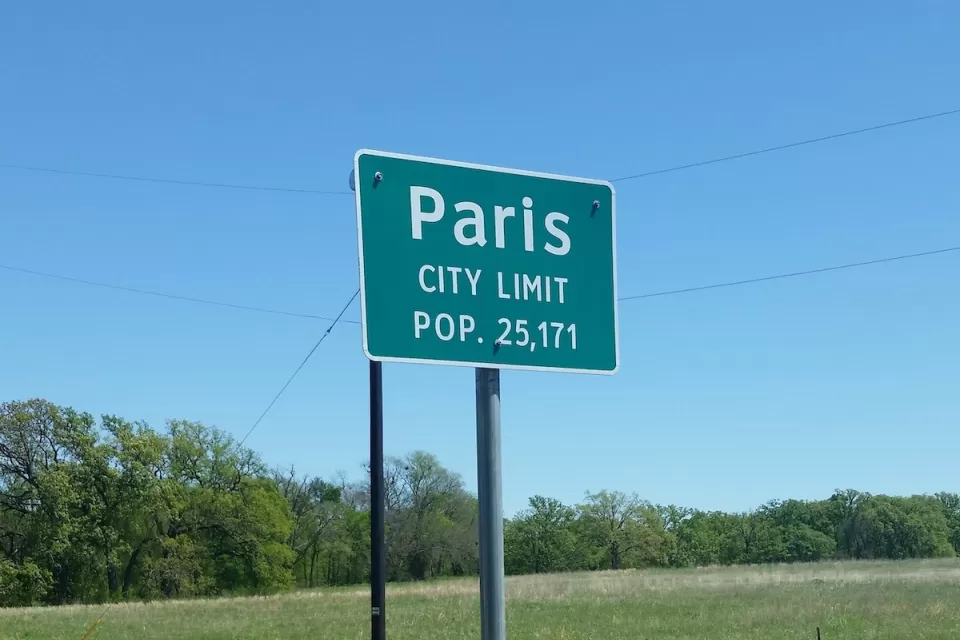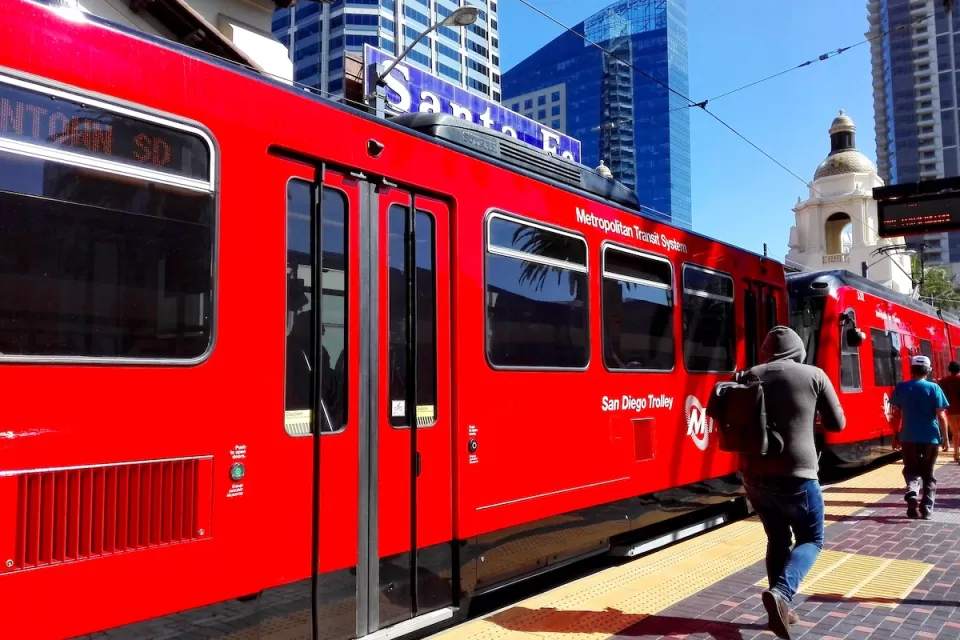 This six-course series explores essential urban design concepts using open source software and equips planners with the tools they need to participate fully in the urban design process.
Learn the tools for implementing Universal Design in planning regulations.
View More