Retro Trains of the Future
Popular Science digs through their archives to unearth a collection of fantastical, futuristic trains such as amphibious monorails, suspended railways and "two-headed trains."
Denise Ngo at Popular Science writes:
"If there's one thing Popular Science has taught me about retrofuturism, it's that even the most improbable ideas never die. They crop up, go dormant for twenty years, and reappear once a new generation of visionaries grows tired of the status quo."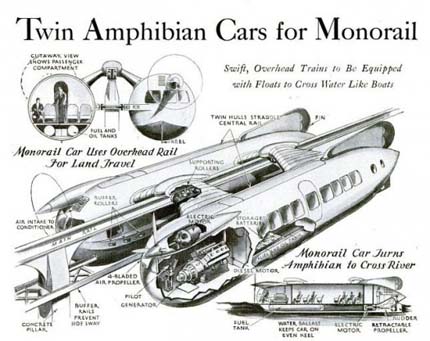 Photo from Popular Science
Published on Wednesday, November 24, 2010
in
Topics