The Essential Principles of Brownfields Regeneration
With "brownfield" (former industrial or commercial sites) development on the rise, it is essential for planners to have a clear process for approaching this tricky development type, say Justin B. Hollander, Niall G. Kirkwood and Julia L. Gold.
For a class of properties that are routinely contaminated, ramshackled, and dangerous to occupy, brownfields have been remarkably popular in these first two decades of the 21st century. The term brownfield originated in the early 1990s when practitioners and researchers saw how emerging regulatory frameworks designed to protect the environment were, as a side effect, stagnating the reuse, clean-up, and redevelopment of former industrial and commercial sites.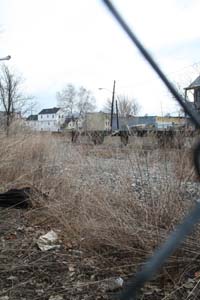 The U.S. Environmental Protection Agency defines brownfields as idle real property, the development or improvement of which is impaired by real or perceived contamination. It is the contamination (even perceived contamination) that represents the most significant public problem and the greatest barrier to putting idle property back into use.
Juxtaposed against the "greenfield" - farmland, forest, or pasturelands that have never been developed-brownfields offer a more sustainable land development choice. By taking full advantage of existing infrastructure, cleaning up contamination, and leaving the greenfield untouched in its virgin state, brownfields take center stage in a sustainable planning strategy of thwarting sprawl, preserving open space, reducing greenhouse gas emissions, and reinvesting in urbanized areas and their communities. In rapidly urbanizing areas, brownfields – if reused – can host new development and new uses that are otherwise spreading throughout undisturbed landscapes far outside urban centers. Brownfields can help balance regional land development processes, so that fewer virgin greenfields are despoiled and at the same time underutilized land can be regenerated.
To take on brownfields, planners need knowledge about getting started with a site, about characterizing and remediating sites, and dealing with regulatory officials and liability. In our new book, Principles of Brownfield Regeneration: Cleanup, Design, and Reuse of Derelict Land
, we attempt to provide a framework for this knowledge by offering a brief, concise, and clear set of principles for regenerating brownfields.
Our book includes five case studies that help readers understand the variety of challenges and opportunities that lie within brownfield projects. The case studies give both experienced and first-time brownfield redevelopers a better understanding of how different techniques, programs, and uses can be applied. Most importantly, case studies demonstrate how stakeholders overcome difficulties and show future stakeholders how brownfield cleanup and redevelopment can be completed successfully. After researching brownfield projects all over the country, we chose five case studies that highlight the variety of challenges, lessons, and techniques that are a part of the brownfield experience-with each one being run by a first-time brownfields team. While all of the case studies include related lessons, each presents a different story and experience. That first encounter with the brownfields world was difficult for many of the individuals we spoke with, but each of these stories offers key insights about what worked and what did not. The lessons presented by our case studies helped us to identify three key principles that must be addressed when beginning a brownfield project.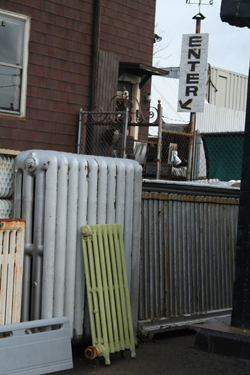 Before beginning a brownfields project, the first principle is to get a plan together. It's critical to determine who will be involved, such as agencies, members of the project team, and individuals or groups within the community. Strategies need to be assembled about how the teams' preliminary plans will be communicated to abutting property owners and to local and state officials and how stakeholders' input is considered in rethinking and redesigning the brownfields reuse strategy. Finally, the plan needs to identify the relevant support programs and options for cleanup, liability, insurance, and funding.
The second principle is to assess, organize, and implement a remediation strategy. Beginning with state and federally mandated investigation steps and then moving to a careful consideration of remediation tools and techniques. The implementation of a remediation strategy is not to be taken lightly or decided upon internally by the team. Implementation of any kind of clean-up needs to consider the broader community, abutters, and ordinary citizens.
The final principle of brownfields regeneration is to put land use and design considerations at the fore. Reuse of land provides an opportunity for remaking and re-imagining a place, elevating infrastructure and amenities on a site, and positively impacting on surrounding properties. Making soils, stormwater/drainage, and vegetation decisions within a broader land use and design process will help make a final reuse of a brownfields successful.
By following these core principles, planners, activists, and ordinary citizens can become more engaged in getting their brownfields back into use, helping their own communities navigate a path to a sustainable future.
---
Justin B. Hollander, Niall G. Kirkwood, Julia L. Gold are the authors of Principles of Brownfield Regeneration: Cleanup, Design, and Reuse of Derelict Land
.
Topics