Friday Funny: Architectural Analysis of Couch Forts
The staff of the BUILDblog review the architectural approach, style and design of kid-constructed couch forts.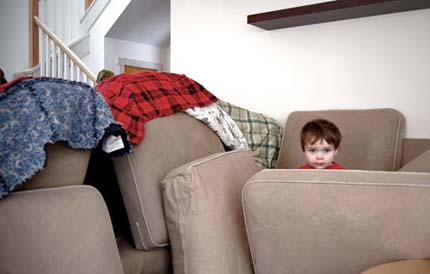 "On the example above: "At first glance the composition appears unintentional and the construction shoddy. But further investigation reveals a clear delineation between indoor/outdoor space with a design focus on protection through the use of barrier. Planes are shifted off the orthogonal to accommodate function; as a side effect it relieves inhabitants from a harsh Euclidian geometry. Grade B"
Published on Wednesday, April 21, 2010
in
Topics