Communities aren't going to get a green code implemented, or any code, without that code appealing to developers, says Sandy Sorlien. They're building our new sustainable places and infilling our old ones.
---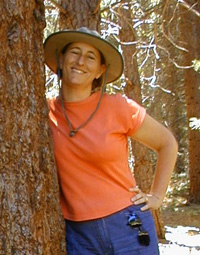 Six years ago, the transect-based SmartCode model development code was being calibrated for Petaluma, California, the first city to adopt one. A writer for the Santa Rosa Press Democrat, curious about the proposed new code, called the team leader, new urbanist planner Laura Hall, for an interview.
"I can't tell if the SmartCode is a radical, green, left-wing document or a developer-friendly, market based right-wing one," he told her.
All wings aside, it's both. Let's face it and cross the aisle. Communities aren't going to get a green code implemented, or any code, without that code appealing to developers. They're building our new sustainable places and infilling our old ones. And fellow progressives, if you're reading this – some of them are cooler than we are.
I'd go so far as to state that developers using the SmartCode are the radical greenies of this decade. The market-based tendency of developers to optimize density on their sites, while giving buyers the mixed-use, human-scaled, walkable neighborhoods they seek, is in fact both radical and green. Radical, because we need comprehensive zoning reform, a serious challenge to the status quo, to allow such development. And green because those development patterns do more to preserve the health of the environment than any technological innovation is likely to deliver.
In 2006 the EPA published a report, Protecting Water Resources with Higher-Density Development, that analyzes the effect on regional watershed health of three kinds of development, looking at per unit effects rather than per acre. It concludes (in part because runoff from "highly compacted lawns" is almost as bad as hardscape), that the higher-density scenarios "generate less stormwater runoff per house at all scales - one acre, lot, watershed - and [all] time series build-out examples."
Despite the fact that at least half their projects are infill/redevelopment, new urbanists are routinely criticized for building on greenfield sites. But the EPA study verifies that "if growth is coming to the region, limiting density on a given site does not eliminate that growth." It has to go somewhere, usually within the same watershed. Population projections and farmland sales are convincing planners of the need to develop on greenfield.
I report this with some rue. I'm a tree-hugger myself (see picture) and an overprotective lover of rust belt towns and urban neighborhoods. I've argued repeatedly with the SmartCode's principal author, Andrés Duany of Duany Plater-Zyberk & Company (DPZ), that these existing towns and cities should be targeted for development first. In fact, in the regional planning protocol discussed in the Smartcode Version 9 and Manual,the O-1 Preserved Open Space Sector is assigned first and the G-4 Infill Growth Sector second, before mapping other areas. But the SmartCode pragmatically provides for new mixed-use compact communities in its Article 3, for areas where greenfield growth makes the most sense, as well as an integrated approach to infill in Article 4. These communities occur within the regional sector framework of Article 2.

Though some terminology has changed, this has been the structure of the model code from the beginning. (The latest file, a streamlined 56-page Version 9.2, is available for free open source download, to be calibrated by users to local conditions.) The community scale planning has always been based on a normative American rural-to-urban transect (sometimes called simply "the Transect"), represented diagrammatically and on zoning maps by six Transect Zones. The diagram (above) and other widely-circulated illustrations clearly include two rural zones, T-1 and T-2, which have been named, respectively, Natural and Rural since 2004. These six T-zones, sometimes subzoned in calibrations, are intended to replace separated-use zoning. They are like habitat zones for humans, animals, plants, waterways, and built elements, occurring in symbiotic relationship.
It's a supple system; standards can be adjusted to the local rural-to-urban transect by observing and measuring local types, thus identifying the community's best DNA to code for the future. Says Vicksburg, MS planner Ann Daigle, "What makes the SmartCode so powerful is the Transect as its analytical foundation. It requires the planner to consider diversity and to respect all habitats and environmental conditions - and code them into regulation."
Missing the Forest for the Trees?
Therefore it's a little baffling that some analysts are still saying of the SmartCode, as Philip Berke does in the August 2008 Special Issue of the Journal of the American Planning Association, that there's a lack of attention to the environment. He writes, "...Environmental factors are not considered. A generic list of sensitive areas to be protected (e.g., open waters, wetlands, wildlife habitats, riparian corridors) is provided for rural zones, but no attention is given to natural systems in urban and rural zones." He cites a SmartCode from 2001, perhaps a very early draft as it was not even released until 2003. Berke is more supportive as the article concludes, saying "The new urbanists' regional transect concept could serve as a compelling template to guide the integration [of the strengths of each of the visionary ideals] because it organizes all elements of a region from open landscapes, to general residential neighborhoods, to urban areas with town centers."
Others acknowledge the SmartCode's urban design standards, and form-based coding in general, but seem to think it's all about the city. If the Urban Center and Urban Core Zones aren't ribboned with daylighted streams, they conclude new urbanists aren't thinking holistically. But too much greening of downtowns with buffers and setbacks has a disconnecting and suburbanizing effect, degrading the very walkability that makes traditional networked street patterns sustainable. In fact the small scale affects the large; the awning affects the ecosystem. Without attention to frontages, the American default is parking lots, blank walls, six-lane arterials, discontinuous retail, and "snout houses"; there's no walkability. Without a transect, density may be poorly located and thoroughfares inappropriate to the surroundings.
Perhaps the critics are seeing the brief Environmental section in older SmartCodes and assuming that's all there is. Emily Talen, a Professor in the School of Geographical Sciences at Arizona State University and Affiliate Faculty in the School of Sustainability, declares, "The SmartCode does, in fact, address [environmentalists'] concerns. To quote a spaghetti sauce recipe, 'It's in there!' " Of course, the base code is just that, a base code. According to Nathan Norris of PlaceMakers, a firm that has shepherded several SmartCodes to adoption, "The reason you don't see more environmental tools in the model code is that most jurisdictions do not want them. Nonetheless, the SmartCode is designed for modules to plug into it that can handle these issues."
In fact, current transect-based SmartCode Modules written by several different firms address riparian buffers in all Transect Zones but adjusted for each, plus Natural Drainage, Solar and Wind Power, Food Production, Hazard Mitigation, and more. The Light Imprint Storm Drainage system by Tom Low's DPZ Charlotte office offers over 60 tools. The Center for Applied Transect Studies (CATS) has commissioned seven transect-based Sustainable Urbanism Modules by Farr Associates, whose principal, Douglas Farr, wrote Sustainable Urbanism: Urban Design with Nature. These Modules, to be posted later this month, include Zero Net Energy, Building Orientation, Surface-to-Volume Ratio, Vehicle Miles Traveled, Shading of Glazing, Public Darkness, Tree Canopy Cover, and Stormwater Management.
The Future of the Transect
To be sure, there is still plenty of work to do. Joseph Schilling and Jonathan Logan wrote in the September JAPA, "New urbanists may need to further refine form-based codes and even recalibrate the Transect planning model to accommodate rural and semi-rural land uses (e.g., urban agriculture, open space sanctuaries, etc.) adjacent to a shrinking city's central business district." This may be true whether a city is shrinking or not. Certainly vacant lots and whole blocks can be infilled with gardens, as shown in a basic Food Production Module by Jaime Correa, as long as connectivity isn't compromised. On the CATS Research page, there are previews of a more comprehensive Agricultural Urbanism initiative from DPZ, as well as their Suburban Retrofit/Infill and Sprawl Repair Manual.
To date, the SmartCode has now been locally calibrated for over 100 towns, cities, and regions and adopted in 23 of them. The SmartCode-based rezoning of the entire City of Miami has just passed the Planning Advisory Board.
But how has pioneer Petaluma been doing?
In July 2006, the Press Democrat reported: "In one of the most green-conscious corners of the country, Petaluma has been recognized as the greenest city of them all... Greenbelt Alliance, an advocacy group that opposes sprawl and promotes open space in the nine Bay Area counties, gave Petaluma top billing among 101 cities in its most recent "smart growth scorecard." The SmartCode itself earned "high marks" from the organization, said the paper. As for the "developer-friendly, market based" aspects, Laura Hall says, "The code attracted progressive developers immediately."
There is no doubt that the SmartCode's new sustainability modules are necessary as communities evolve to a more holistic planning future. But they aren't the main reason the SmartCode is, and always has been, a document environmentalists should love. It's because a code that keeps a community compact and walkable, protecting habitats from rural to urban, is the greenest code of all.
---
Sandy Sorlien is the Director of Technical Research at the Center for Applied Transect Studies, which promotes understanding of the built environment as part of the natural environment, through the planning methodology of the rural-to-urban transect. CATS supports interdisciplinary research, publication, tools, and training for the design, coding, building and documentation of resilient transect-based communities. Sandy is a co-author of the SmartCode Version 9 and Manual. She lives in Philadelphia in a T4 zone.
The Right to Mobility
As we consider how to decarbonize transportation, preserving mobility, especially for lower- and middle-income people, must be a priority.
Early Sharrow Booster: 'I Was Wrong'
The lane marking was meant to raise awareness and instill shared respect among drivers and cyclists. But their inefficiency has led supporters to denounce sharrows, pushing instead for more robust bike infrastructure that truly protects riders.
This six-course series explores essential urban design concepts using open source software and equips planners with the tools they need to participate fully in the urban design process.
Learn the tools for implementing Universal Design in planning regulations.
View More