A new Google Maps mashup creates a visual representation of an atomic bomb dropped on your city.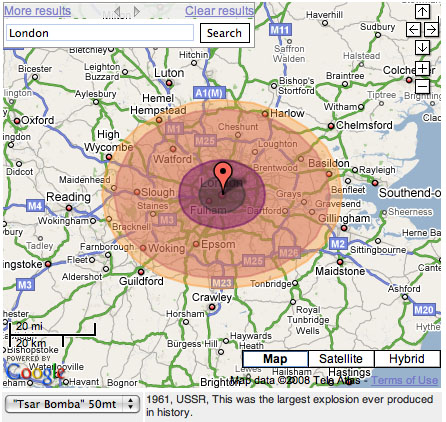 "The image you see above is London as decimated by an atomic bomb equivalent to the freakishly terrifying Soviet Tsar Bomba test of 1961. Everything as far as Guildford has been damaged – the entire center of the city simply gone.
Below, we see Chicago obliterated by the same size of explosion. Looking closely, we see that the difference between a first- and second-degree burn – and this information is explained a bit more, below – passes directly through the distant suburban town in which I was born, Highland Park."