The New York Times reported on September 30, two days after landfall, that the order to evacuate from Lee County, where more than half of all Florida deaths due to Hurricane Ian occurred, came later than the county's emergency plan required.
---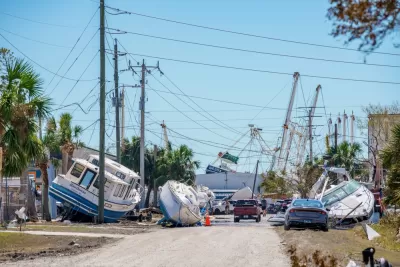 "The number of people killed in Florida by Hurricane Ian rose to at least 101 on Monday, days after the storm made landfall at Category 4 strength [on Sept. 28], decimating coastal towns and leaving rescue crews searching for survivors while communities face the daunting task of rebuilding," reported CNN on October 3.
At least 54 people died in Lee County alone, Sheriff Carmine Marceno said Monday – up from the county's previously announced death toll of 42 – and officials there are facing questions about whether evacuation orders should have been issued earlier. Twenty-four deaths were recorded in Charlotte County – up from 12.
[CNN reports the death toll at 102 on Tuesday, with 55 from Lee County].
The questions on the evacuation orders arose on Friday after The New York Times reported that Lee County officials had delayed by one day issuing the evacuation order due to modeling on the path of the hurricane.
"The delay, an apparent violation of the meticulous evacuation strategy the county had crafted for just such an emergency, may have contributed to catastrophic consequences that are still coming into focus as the death toll continues to climb," wrote Frances Robles, Mike Baker, Serge F. Kovaleski and Lazaro Gamio on September 28.
Lee County, which includes the hard-hit seaside community of Fort Myers Beach, as well as the towns of Fort Myers, Sanibel and Cape Coral, did not issue a mandatory evacuation order for the areas likely to be hardest hit until Tuesday morning, a day after several neighboring counties had ordered their most vulnerable residents to flee.
An image (click on the source article – image is just below the second paragraph) from the National Hurricane Center shows the slight change southward in the hurricane paths forecasted on the Monday and Tuesday mornings before landfall as well as the actual path on Wednesday.
Defending the Late Call
The sheriff defended the late call on October 2 as did the governor three days earlier in the source article.
"There is a difference between a storm that's going to hit north Florida that will have peripheral effects on your region, versus one that's making a direct impact," Mr. DeSantis said at a news conference on Friday in Lee County. "And so what I saw in southwest Florida is, as the data changed, they sprung into action."
So too did FEMA Administrator Deanne Criswell appearing on Fox News Sunday. In fact, host Shannon Bream cited the Times piece (at the 2-minute mark in the video appearing above the Fox News article on the interview) and stated, "It sounds like one [agency] may have gotten this wrong in terms of warning residents when and how they needed to get out."
"This storm, it was really dynamic, and it was very unpredictable for a long period of time," Criswell responded, wrote Ronn Blitzer, political reporter for Fox News, on October 2.
"As soon as the storm predictions were that it was going to impact Lee County, I know that local officials immediately put the right measures in place to make sure that they were warning citizens to get them out of harm's way," she continued.
Personal Responsibility?
Many officials tried to shift the discussion from when the county issued the evacuation order to whether residents opted to comply, reported CNN politics writer Zachary B. Wolf on Oct. 3. "But by the county's standing emergency plan even the slim chance of a storm surge over 6 feet should have led to an evacuation of one portion of the county."
"I think the thing we've got to think about here is personal responsibility too," Brian Hamman, Lee County commissioner, told CNN's John King on Monday.

He complained the national news narrative heading into the storm was focused on Tampa and areas to the north of Lee County, but as CNN's weather newsletter points out, the 5-day forecast predicted landfall only five miles from the actual location.
The issue at hand is not whether residents should have complied with the county's evacuation order, but when they issued it, as many Ian survivors in the Times and CNN articles indicated they would have left sooner had they been told to do so.
As the Times reporters who broke the story on Sept. 28 noted, "neighboring Pinellas, Hillsborough, Manatee, Sarasota and Charlotte counties issued evacuation orders" on Monday. "In Lee County, however, officials said they were waiting to make a more up-to-date assessment the following morning."
Related:
FULL STORY: Facing a Dire Storm Forecast in Florida, Officials Delayed Evacuation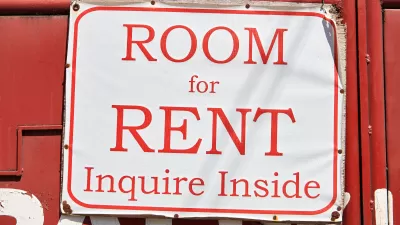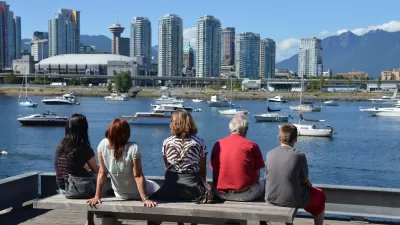 Ten Signs of a Resurgent Downtown
In GeekWire, Chuck Wolfe continues his exploration of a holistic and practical approach to post-pandemic urban center recovery, anchored in local context and community-driven initiatives that promote livability, safety, and sustainability.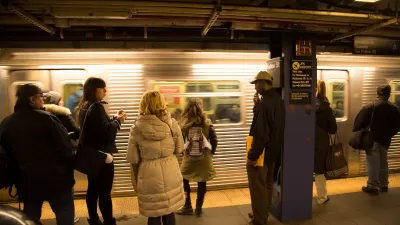 Off-Peak is the New On-Peak
Public transit systems in major U.S. cities are starting to focus on non-rush hour travelers as pre-pandemic commuting patterns shift and transportation needs change.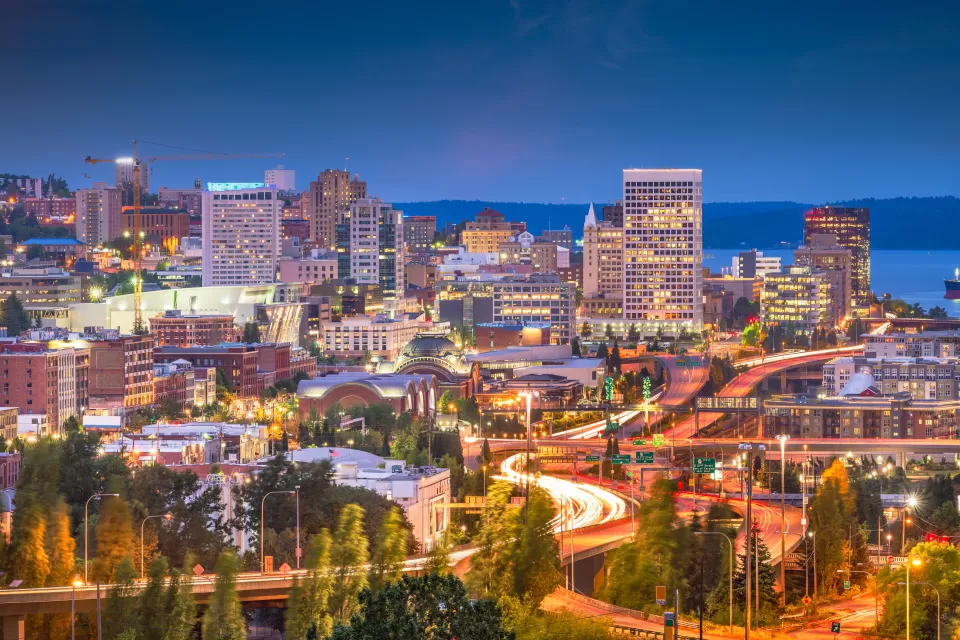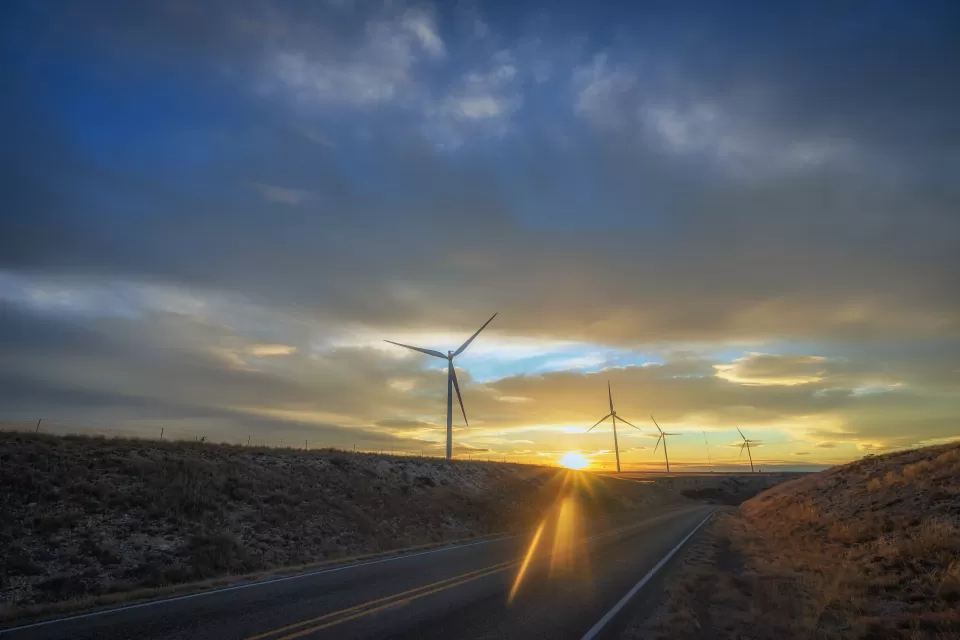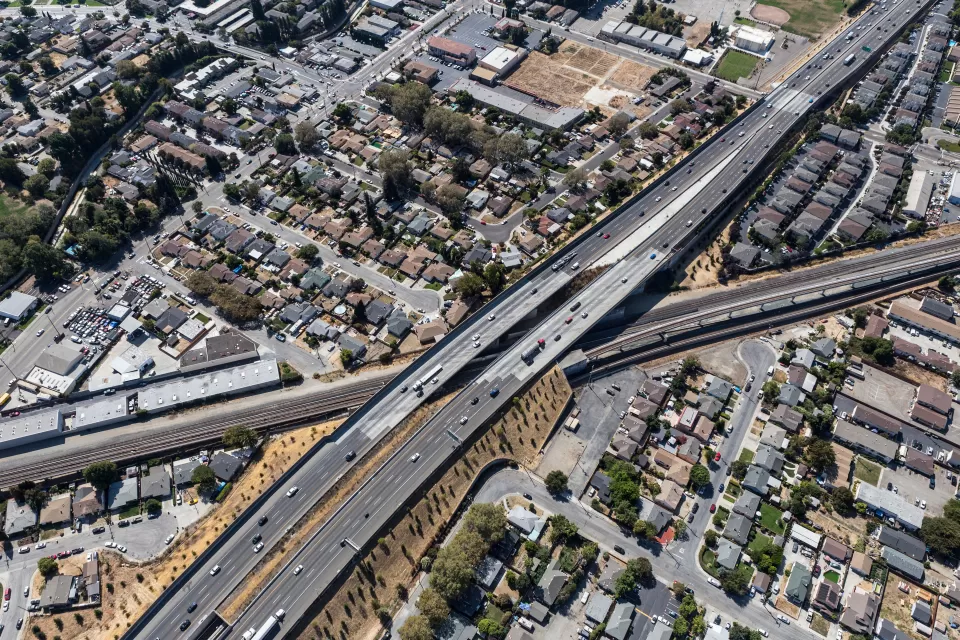 The Limitations of 'Reconnecting Communities'
The Biden administration has pledged to correct the damage imposed on communities by highways and infrastructure, but many projects are only committing to minor improvements, not transformative changes.
This six-course series explores essential urban design concepts using open source software and equips planners with the tools they need to participate fully in the urban design process.
Learn the tools for implementing Universal Design in planning regulations.
View More