Storytelling are a key tool for planners. Here are a few tips on how to integrate storytelling into planning processes.
---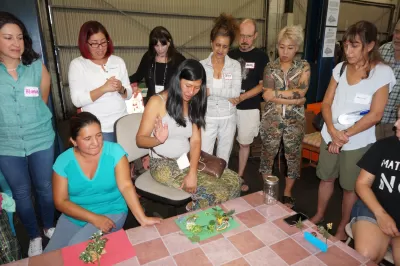 Urban planning today has become greatly contested because there is so much at stake: displacement, homelessness, income inequity, social justice, and climate change. Effective and compelling storytelling can help planners reframe planning to deal with highly sensitive urban issues in a competitive media landscape.
Storytelling can help planners generate interest, understand the communities they serve, improve communication, and ultimately empower residents. Storytelling is usually human-centric; planners tell stories about places! Planners can curate urban planning by using stories and storytelling at various stages of the process:
Phase 1. Message (the people and places planners are trying to help or change)
Phase 2. Communicate (the value of planning and participation)
Phase 3. Empower (people to create their own places and craft their own stories)
Storytelling predates writing as a communication tool and everyone is capable of telling a story. Collectively, stories preserve our culture or instill moral values. Individually people use stories to make sense of the world and their lives, and every night people unwind by watching or reading stories. We tell stories to convey information, entertain, persuade, and educate. Stories help us relate to other people. As John Moody wrote: "Stories puts someone else's thoughts, experiences, and emotions in your head, which leads to sympathy/compassion for people with whom you previously shared nothing in common." We create empathy and trust, which are critical for the planning process.
We are all ears when it comes to good story!
Making Downtown Bakersfield: "Build Your First Mobility Experience" (Image: James Rojas)
Phase 1. Message
"Building Healthy Communities" is a program by the California Endowment that helps residents plan healthier places to live. The message of this program is straight forward: it piques the interest of community members and keeps programs on topic.
Electeds, businesses, community activists, and YIMBYS all use storytelling to attract attention, gain support, motivate, or change perspectives. Stories can be as long as a novel or contained in simple tagline. Famous examples of taglines that told a compelling story include: Make America Great Again, Black Lives Matter, Climate Change, Only You Can Prevent Forest Fires, and Don't Drink and Drive. 
The slogans and the message they convey motivate people to get involved and act a certain way. Ultimately, who ever controls the message or narrative controls the outcomes. It's important for planners think about the message to encourage participation and keep the process on course. A project or plan can get derailed by the people controling the message.
I recently attended the SF Urban Film Fest's storytelling workshop with Keith Battle, a filmmaker and educator with the Bay Area Video Coalition. The training session introduced planners to SAMS: story, audience, message, and style. This framework is used to develop films by asking the following questions: What is the story? Who is the audience? What is the message? What is the style?
Using SAMS can help planners deliver the right message to get the public interested in urban planning.
Phase 2. Communicate
Storytelling allows residents to tell their story without using planning jargon. The stories of residents help planners understand the community: where they come from, what they value, and, most importantly, the characteristics of their relationship to the built environment. John Kamp stated: "The building blocks of a city comprise more than simply buildings, streets, and side walks. They equally comprise personal experience, collective memory and narratives. These are the less tangible, but no less integral, elements that transform mere infrastructure into place and help residents make sense of their community."
Storytelling does not have to be cumbersome or expensive. It can be as simple as a participant relating a memory, experience, or desire for one minute. In fact, for a public meeting it is better to keep the storytelling brief and concise for time management reasons.
For many years, through my Place It community outreach method I have asked thousands of people to relate their favorite child memory in one minute as an icebreaker. The prompt removes all age, race, income, homelessness, and professional difference. Storytelling creates an equal playing field, because people sometimes have an easier time to relating to the story than to each other. We create empathy and trust within the group when participants share their sentiments. Through stories, we can talk about our differences in a non-treating way.
These narratives help participants find their voice in the planning process. In addition, planners translate participants' memories into themes, values, and a common narrative.
Phase 3. Empower
As a way to both highlight the importance of planning and to encourage self-determination, I ask participants Place It process to build a story. I ask participants to collaborate in building their ideal community using familiar objects, such as hair rollers, popsicle sticks, pipe cleans and other material. Through building together, participants can quickly communicate and test their visual, spatial, and story ideas, building off each other to find common solutions, values, and to create a collective narrative. Through negotiations, new ideas emerge. In no time, the models begin to take shape and generate cutting-edge ideas and solutions for their communities. Teams present their ideal community in two minutes. Than each team member is asked to pick a day, time, and activity using the diorama they build. Their story now lives in their head and not in the plan.
This immersive story telling activity allows participants the physical activity of reflecting, touching, moving, and playing with objects on imaginary maps. Participants can quickly inquire, discover, prototype, and experiment with solutions. They learn their city is occupied by thousands of stories, seen or unseen, and all these stories collectively have power to promote physical change.  
Through building a memory, experience, or aspiration with objects, participants uncover knowledge they may have overlooked, using words and generate a visual relationship to the build environment. Building allows participants to understand their attachment place. That attachment should be the beginning of the planning process. Building a story inspires hope and power because the story is now elevated from just a passing thought into something physical and negotiable in the planning process.
Conclusion
Stories and storytelling can help overcome many hurdles in current planning outreach because it can be easily integrated into the physical, social, and cultural life of residents. Stories provide individuals and communities multiple ways to communicate, peel away their differences, and reveal their histories, spatial patterns, ambitions, and their respect for each other in the planning process.
Storytelling brings together diverse populations to create common narratives for the future of their physical space and the needs of their daily life. Moreover, storytelling increases public involvement in city planning, increasing awareness of how the built environment shapes people's lives and how they can shape it in return.
Author's acknowledgement: Fay Darmawi, founder and executive producer of the SF Urban Film Fest, provided helpful assistance in refining this article. 
James Rojas is an urban planner, community activist, educator, and artist. He developed an interdisciplinary, community healing, and visioning outreach process that uses storytelling, objects, art-production, and play to help improve the urban planning outreach process. He is an international expert in public engagement and has traveled around the U.S., Mexico, Canada, Europe, and South America, facilitating over 500 workshops, and building a hundred interactive models. Most of his clients are women or men of color. He has collaborated with municipalities, non-profits, community groups, educational institutions, and museums to engage, educate, and empower the public on transportation, housing, open space, and health issues. His award-winning method has been implemented all across the globe.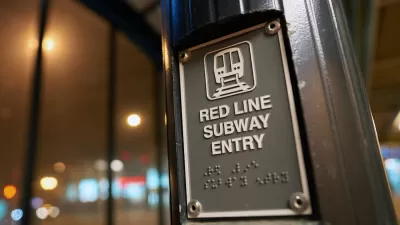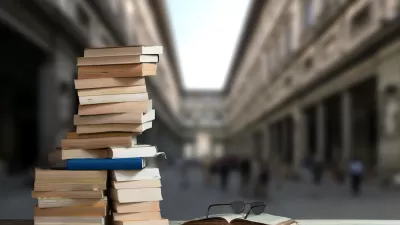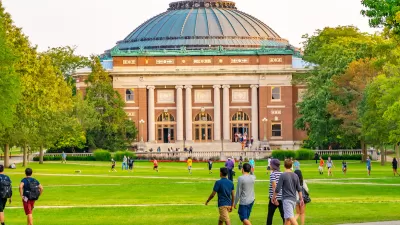 Why College Campuses Make Ideal Models for Cities
College campuses serve as ideal models for cities, with their integrated infrastructure, vibrant communities, sustainability initiatives, and innovation hubs inspiring urban planning and development for a brighter future.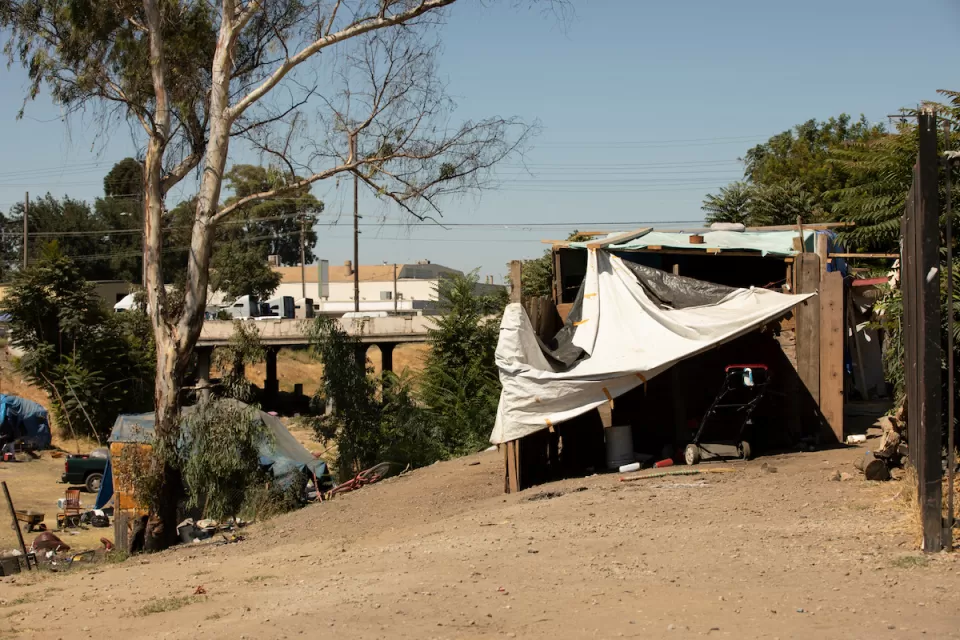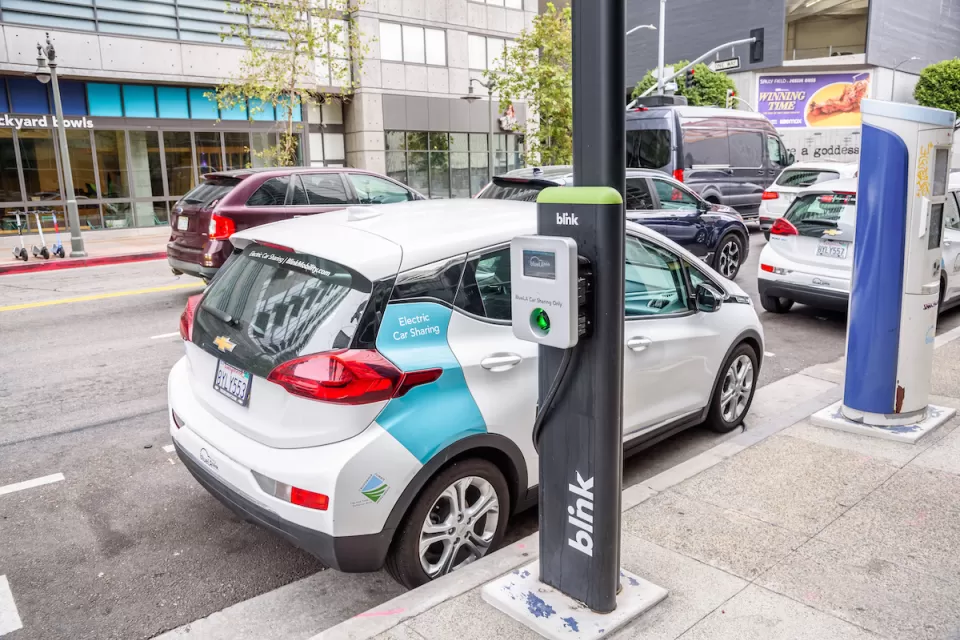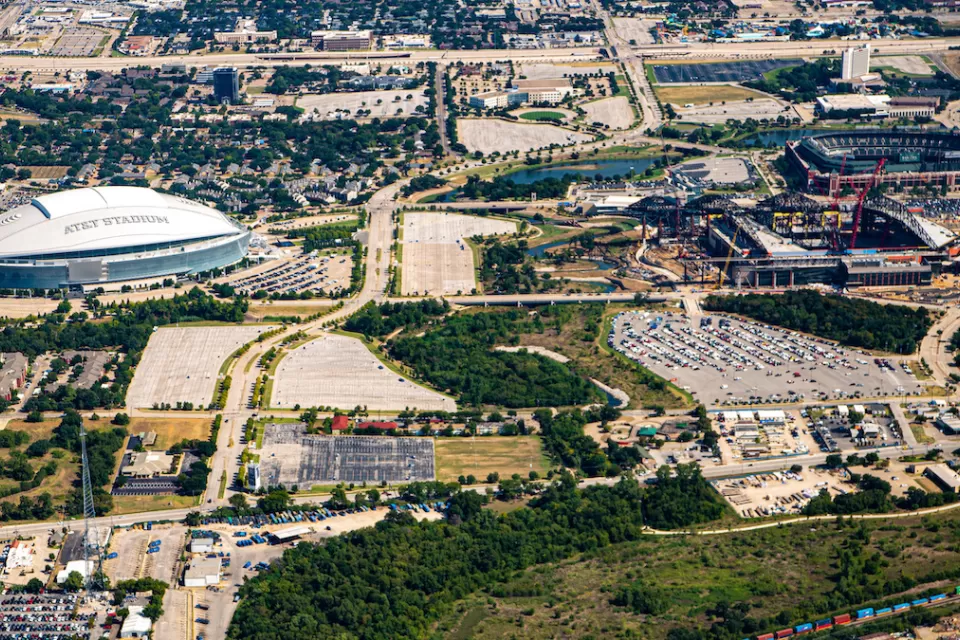 This six-course series explores essential urban design concepts using open source software and equips planners with the tools they need to participate fully in the urban design process.
Learn the tools for implementing Universal Design in planning regulations.
View More