Planetizen Managing Editor James Brasuell shares his favorite Twitter feeds.
---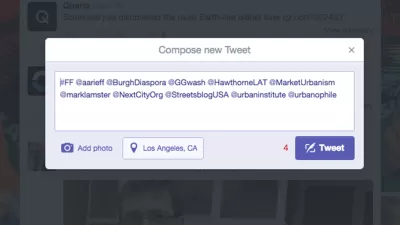 Twitter continues to be an essential tool for staying current with the latest news and ideas about planning, design, and community. When I say essential, I mean I have no idea how I would do my job without it. 
I've curated this list by restrictive standards: I held myself to a limit of ten recommendations that provide the most complete and in-depth news and commentary possible in the many related fields of planning. These ten Twitter users set standards for excellence in their respective fields, areas of expertise, location, and media format.
So if you're looking to pick up Twitter today, make more active use of Twitter's resources, or refine one of your Twitter "lists" for easier access to planning and urban design news, you could do a lot worse than starting with these ten. (For a more complete list, see an earlier post on Planetizen or a recent post by Civicly.)
Top Twitter Feeds
Allison Arieff, @aarieff – "Editorial Director, SPUR. Write about design/architecture for the New York Times. Mom, backyard farmer, former EIC of Dwell. Views are my own... obviously."
Allison Arieff lends a knowledgeable perspective from her role at SPUR and living and working in the hot button of urbanization that is San Francisco. Also, she retweets really funny stuff—a bit of levity mixed in with seemingly effortless intelligence.
James M. Russell, @BurghDiaspora – "Ironic demography. Pittsburgh is my muse."
James M. Russell is a prolific contributor to Pacific Standard on the subject of demography, and his Twitter feed tends to focus, though not exclusively, on concerns of regional significance in the Rust Belt. Russell frequently dissents from the media's treatment of demographics and pushes for a more complete picture of the trends that matter for the rise and fall of cities.
Grtr Grtr Washington, @GGwash – "The Washington, DC area is great. But it could be greater. A blog about urban planning and transportation in the Washington, DC metropolitan area."
The twitter feed for the Greater Greater Washington blog, which is one of the finest local and regional blogs in the country. Blogs looking to provide balanced, original, consistent, relevant news would do well to emulate Greater Greater Washington.

Christopher Hawthorne, @HawthorneLAT – "Architecture Critic, Los Angeles Times."
If I had to guess, I would say that Christopher Hawthorne tweets more than his esteemed architecture critic colleagues at major newspapers in cities. Consistently, however, Hawthorne avoids self-promotion and banishes frivolity while providing rigorous and creative thought and debate on the subjects of architecture, urbanism, and design.

Market Urbanism, @MarketUrbanism – "by @smithsj (editor at @NewYorkYIMBY) / [email protected] & @ebwashington /http://bit.ly/oWraF2"
I have no idea how Stephen Smith produces so many informed opinions on so many issues relating to zoning, real estate, transportation, and more. It's one thing to be so well informed on such esoteric yet critical issues, but to have opinions about them too—it's astounding and inspiring and a little intimidating. Never mind if you agree with those opinions all the time—this feed provides the hardest-working example of civic engagement on Twitter.

Mark Lamster, @marklamster – "Architecture critic of the Dallas Morning News. New York streetball legend. Delicatessen connoisseur. Champion kvetch artist."
An architecture critic goes to Dallas. That's a concept I can get behind. Said architecture critic upholds the highest purposes and responsibilities of the position with an unflinching commitment to the best possible design and planning outcomes for the city. That's a concept I endorse, wholeheartedly.
[I have probably, at this point, revealed a bias toward architecture criticism. For the record, I found it very difficult to select just two from a group of active and awesome twitter users that includes @JohnKingSFChron, @alexandralange, @IngaSaffron, and @BlairKamin.]

Next City, @NextCityOrg – "We are a nonprofit organization with a mission to inspire social, economic and environmental change in cities by creating media and events around the world."
Next City is the first of two national media outlets I selected for this list as essential reading for planners. Next City provides thoughtful, thorough reporting on planning and urban design in communities of all shapes and sizes. The Next City Twitter feed is an excellent example of how to provide social media access to quality media products.
Streetsblog USA, @StreetsblogUSA – "National news source on sustainable transportation and urban design, podcasting at #TalkingHeadways."
Streetsblog USA is the second of two national media outlets I selected for this list as essential reading for planners. The Streetsblog USA Twitter feed does an excellent job of collecting the best work of the boots-on-the-ground reporting of its local sites as well as presenting the Streetsblog take on the ideas driving the national transportation policy discussion.

Urban Institute, @urbaninstitute – "For nearly five decades, we've been dedicated to elevating the debate on social & economic policy. (Links/RTs/favorites/follows/etc. are not endorsements.)"
There are a lot of think tanks providing essential research on the subject of human settlements around the world. The Urban Institute's commitment to "elevate the debate" and avoidance of political stances differentiate it from its colleagues. The Urban Institute Twitter feed shows good faith in the cause of evidence by sharing external sources and ranging widely among always-relevant topics.

Aaron M. Renn, @urbanophile – "Senior Fellow, Manhattan Institute."
One of the most engaging voices for planning on Twitter, Aaron M. Renn's perspective on the Rust Belt and suburbs is far from typical, but absolutely essential for understanding the United States.  

A Few Notes on the Use of Twitter
I recommend Twitter to friends and colleagues for both "passive" and "active" uses. Passive use of Twitter is the much easier concept to impart: The obvious benefit of Twitter is direct access to news, organizations, places, and ideas. You never, ever have to send a Tweet to gain tremendous benefit from Twitter. Some people calling using Twitter this way "lurking," but I call it "knowing a lot about things I care about."
For instance, Twitter is absolutely critical to our workflow here at Planetizen. I rely on my Twitter feed to find the content that populates our website, but also to take the temperature of a large and active discussion about planning and cities through the collection of users I've congregated in my feed since I started using the app in October 2008.
Which brings me to a brief point about the "active" use of Twitter. Finding my voice in helpful, fair tweets has been one of the most challenging tasks of my career so far. Finding people to listen can be even more frustrating and difficult (a point made by this satirical post on The Onion). Yes, some people make it look easy. For instance, Christopher Hawthorne, who can be found on the list above, has over ten times the number of followers that I have, even though he joined Twitter a full eight months later than I did.
But I'm not bitter.
Active use of Twitter provides an excellent opportunity for best practices, like revising narratives, fact checking, proofreading, and rethinking half-baked political statements prior to achieving regrettable levels of public embarrassment.
I'm a fan of Twitter, obviously. I share this list to recognize my favorite and most trusted sources on the forum on subjects related to the editorial purposes of Planetizen, but also to benefit your use of Twitter—as a planner, as a teacher, as a student, as an interested participant in your community, as a human.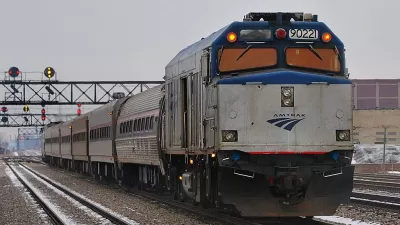 Amtrak Ramping Up Infrastructure Projects
Thanks to federal funding from the 2021 infrastructure act, the agency plans to triple its investment in infrastructure improvements and new routes in the next two years.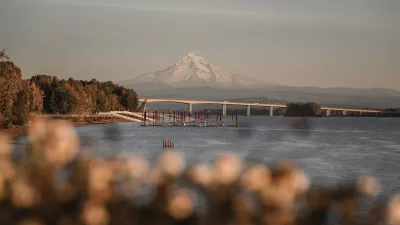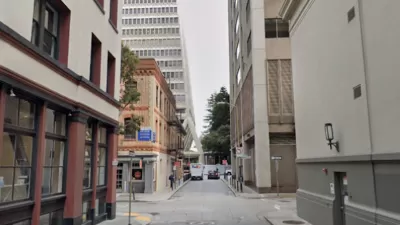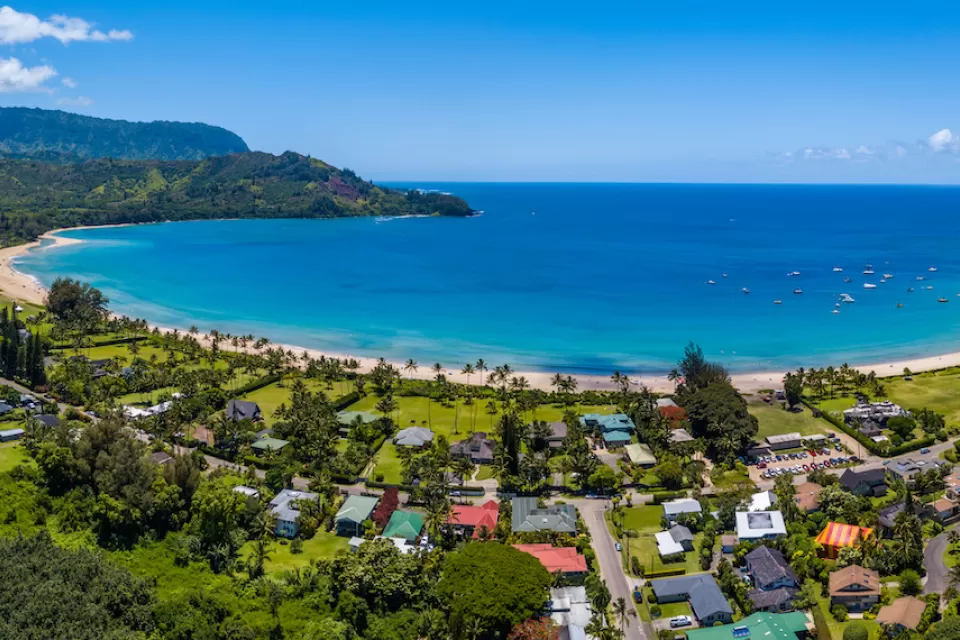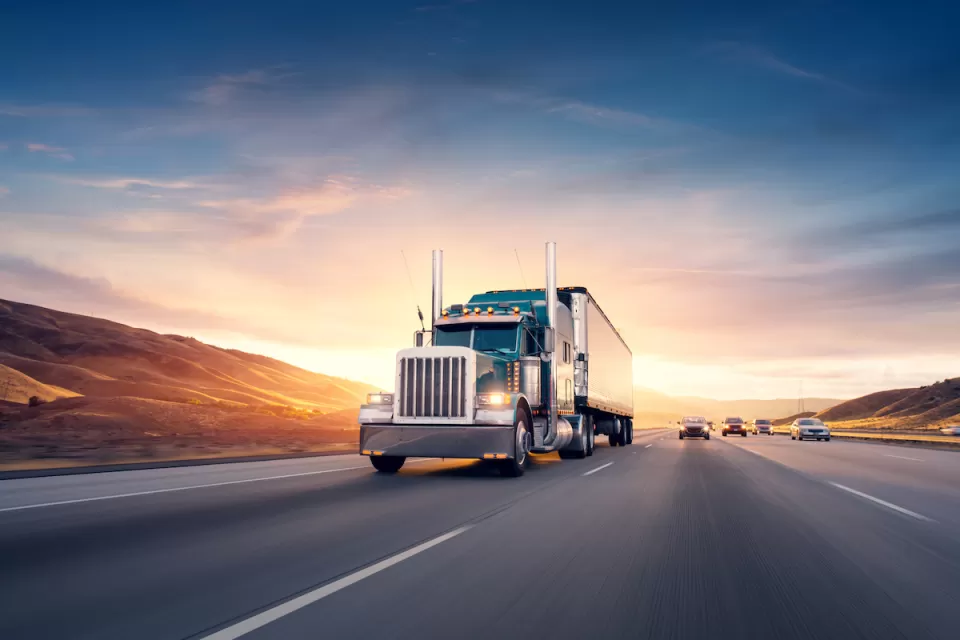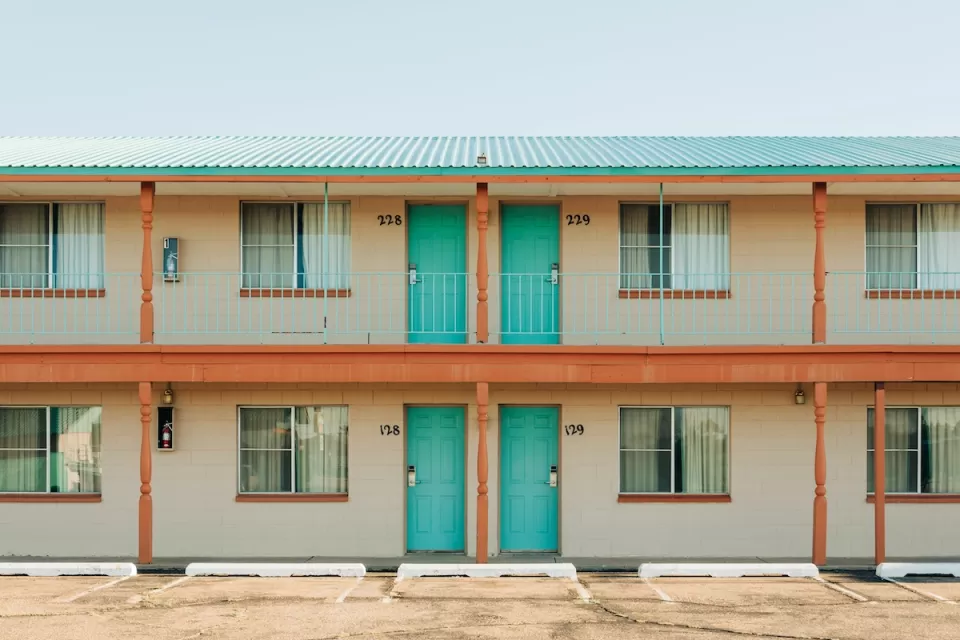 This six-course series explores essential urban design concepts using open source software and equips planners with the tools they need to participate fully in the urban design process.
Learn the tools for implementing Universal Design in planning regulations.
View More