Portland is known today as one of the nation's top bicycling cities, but it wasn't always thus. Mia Birk, the city's bicycle coordinator in the early 90s, explains how the city changed course to create an enviable bicycle infrastructure.
---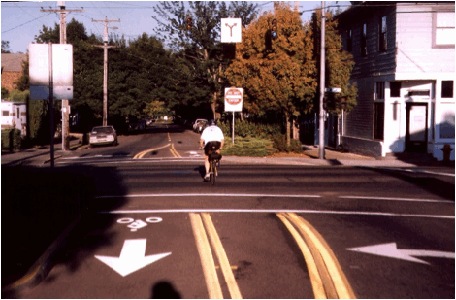 Set off on your bike in the early morning dew on Portland, Oregon's Lincoln Street Bikeway and you will be in good company. Follow fellow cyclists' blinking red lights to downtown. Cross one of our renovated bridges, marvel at the floating path on the Willamette River, and then park your bike in one of thousands of covered, secure racks. Walk into a meeting holding your helmet and not one person will snort in amusement or derision. They've probably biked in themselves, if not today, another day. If not yet, soon. Take a deep breath and let your pulse rest, but know that you've started the day healthily, economically, safely.
It would be easy to think that the celebrated Portland of today has always been this way, one of the nation's top bicycling cities,a place where bicycling is a normal way to get around. Easy, but dead wrong. It didn't just happen. And it wasn't easy. The 15-year battle to evolve our auto-dominated transportation system started practically from scratch.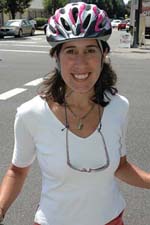 Portland circa 1970 was a typical American city: auto-addicted, congested, polluted, and searching for a better way. It began investing in light rail, traffic-calmed neighborhoods, parks, and walkable streets. By the early 1990s, when I began the job of Bicycle Coordinator, the City had looked to Europe and found another piece of the puzzle: bicycle transportation. The task placed in my hands was to create conditions that would allow a skeptical public to choose to bicycle for transportation, and then convince them to do so. If that wasn't enough, my job was also to evolve the City's bureaucracy, which, like most every American transportation department, was almost entirely dedicated to moving and parking motor vehicles.
The conceptual recipe for change – build bikeways and bike parking, hold encouragement events and activities – sounded strikingly simple. Translating the recipe into reality would prove to be a modern-day series of revolutionary battles, clashes of wills, subterfuge and betrayals, heroes and leaders, joy and frustration, all on the way to what would prove to be one of the best bang-for-buck investments in the history of transportation.
We have created, in less than a generation, a city in which people can and do choose bicycling as a normal, everyday means of transportation. Many of us live a car-free or car-light existence. We have more money in our pockets. We are fitter and healthier. Our kids arrive by foot or bike at school energetic and ready to learn. We are less stressed. We are more free.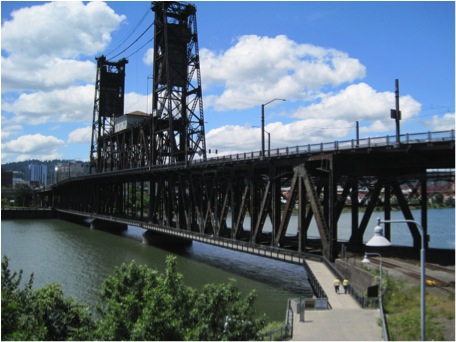 As of 2010, close to 8% of Portland commute trips are bicycle trips, up from 1% 15 years ago. For less than one percent of Portland's transportation budget, we've increased bicycling from negligible to significant. For the cost of one mile of freeway – about $50 million – we've built 275 of bikeways. That's one heckuva bang-for-buck investment!
It's not just Portland realizing the win-win benefits of investing in bicycle transportation and promotion. From upstate NY to the California suburbs and Cascade foothills, the beaches, plains, large cities, small towns, ex-urbs, and the heartland of rural America – cities like Berkeley, Cambridge, Boulder, Jackson Hole, Des Moines, Madison, and a thousand points beyond - we've been finding ways to make communities more human, healthy, safe, and splendid.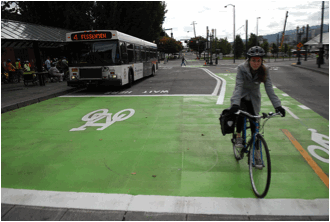 All of our communities are on a continuum. Over on one side are very auto oriented cities like my hometown Dallas TX, taking first steps toward a trail or bike lane, places where today's cyclists are on the fitness side of things or are those few, highly confident males who don't mind riding in traffic on busy roads. Then over on the other side are cities like Copenhagen where 30+% of the population rides a bike regularly for transportation, and no one thinks of themselves as a "cyclist" per se, they just are humans who ride bikes. Portland, Vancouver BC, Minneapolis, New York, Boulder CO, Davis CA, and Cambridge MA (to name a few) are somewhere in the middle of this continuum, although in the top tier of North American cities.
Can we do better? Of course! We have come a long way, but only scratched the surface of what we can become. And to get there, we're not only going to have to provide excellent bikeway systems but to evolve our codes, policies, methodologies, traffic models, laws, and approach to land-use and urban design, none of which is going to be easy. And at the same time we are doing all of that, we – all of us – have to reform our own behavior. We have to bike and walk for more trips – no matter where we live or work, no matter how many kids we have or obstacles we perceive. Because if we're not part of the solution, we're part of the problem.
---
Mia Birk is president and co-owner of Alta Planning + Design, a 100-person international firm dedicated to creating active communities where bicycling and walking are safe, healthy, fun, and normal daily activities. Her new book is Joyride: Pedaling Toward A Healthier Planet
, which tells the behind-the-scenes story of how a group of determined visionaries transformed Portland into a cycling mecca and inspired the nation. You can read Mia's blog and get more information at miabirk.com.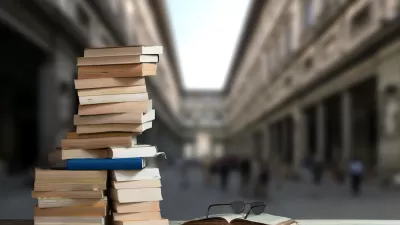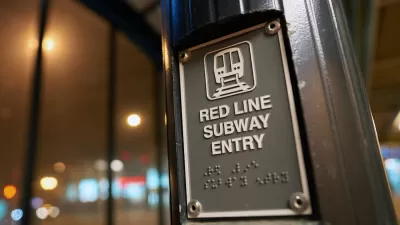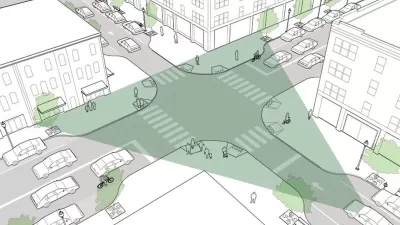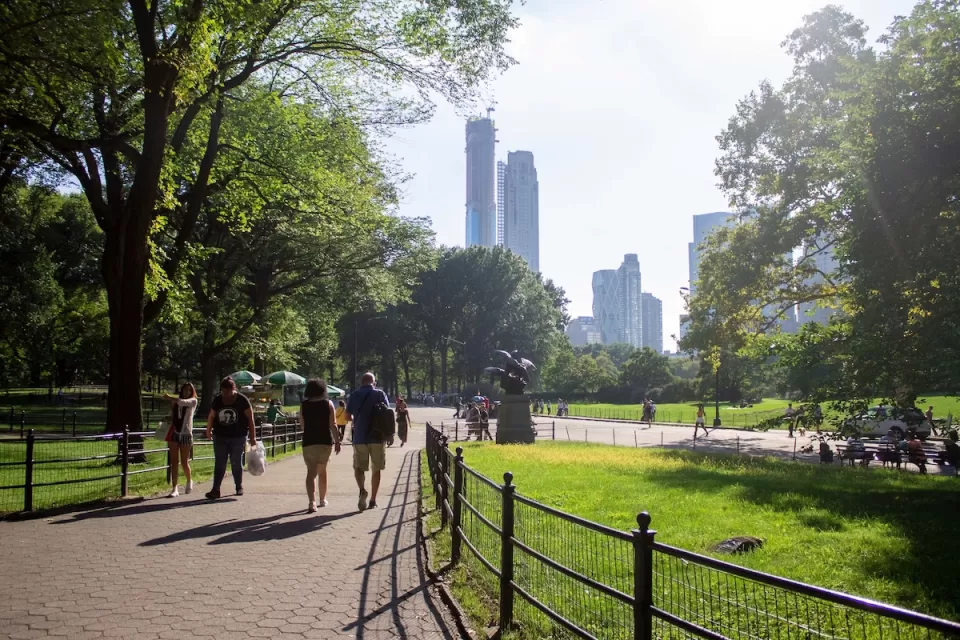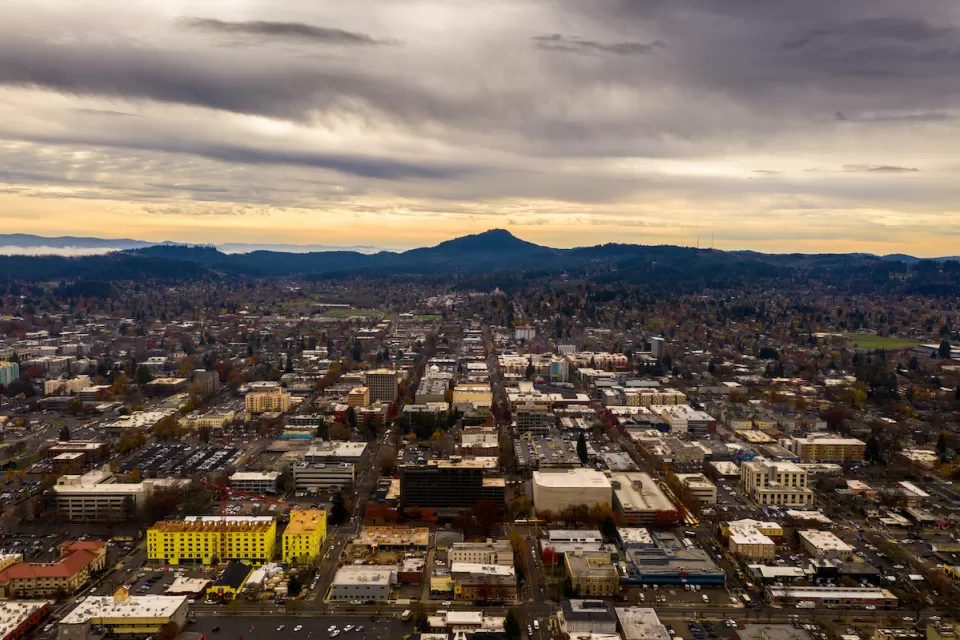 Eugene Ends Parking Minimums
In a move that complies with a state law aimed at reducing transportation emissions, Eugene amended its parking rules to eliminate minimum requirements and set maximum parking lot sizes.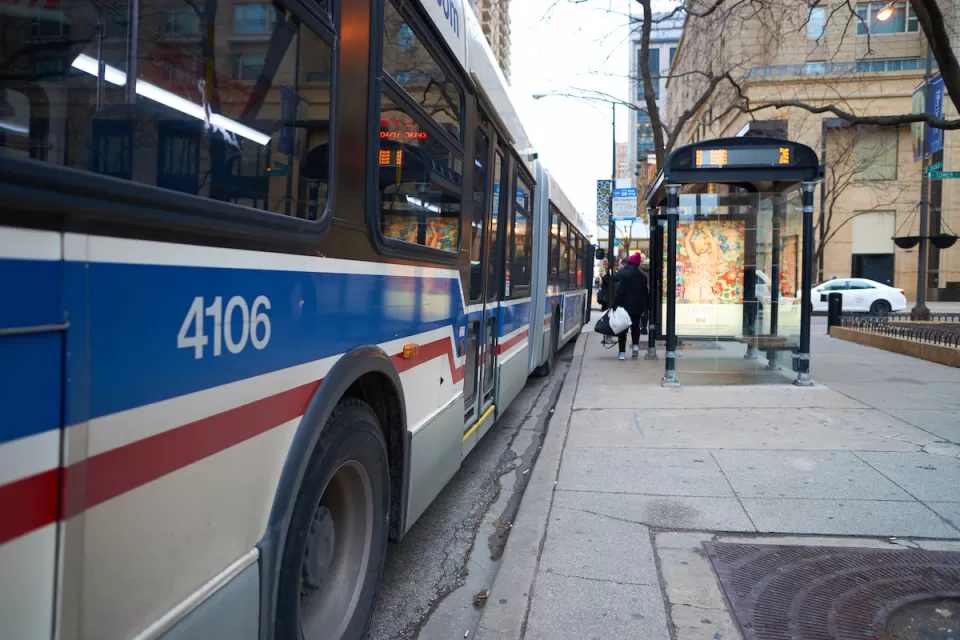 This six-course series explores essential urban design concepts using open source software and equips planners with the tools they need to participate fully in the urban design process.
Learn the tools for implementing Universal Design in planning regulations.
View More