Planetizen is pleased to release its eighth annual list of the ten best books in the planning field. With titles covering some of the most timely issues in planning, the list gives readers an overview of the best ideas and writing in the field.
---
The Planetizen editorial staff based its 2009 edition list on a number of criteria, including editorial reviews, sales rankings, popularity, Planetizen reader nominations, number of references, recommendations from experts and the book's potential impact on the urban planning, development and design professions. One particular trend we're seeing is the growth of "hypertext" books, books that mimic the feel and content of the web in their presentation. Hyperborder, The Endless City and Century of the City all fall into that category. As e-publishing grows in popularity, these sorts of hybrids will probably be more common. We present our list in alphabetical order, and are not assigning rank. And now, on to the list!
---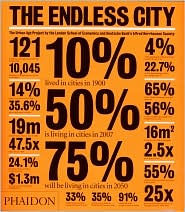 The Endless City by Ricky Burdett and Deyan Sudjic, Editors
Phaidon, 510 Pages
The great urban shift is examined and illustrated in this detailed and dense book. The Endless City discusses the challenges facing the urban environment and the global community in the near future, focusing on six major world cities: New York, Shanghai, London, Mexico City, Johannesburg, and Berlin. Through each and with accompanying essays from some of the brightest in the field, the book broadens the debate over globalization and growth. By defining the future as an "urban condition" and presenting options for approaching this condition, The Endless City is at once a diagnosis of troubled times and a prescription for emerging from them.
Buy this book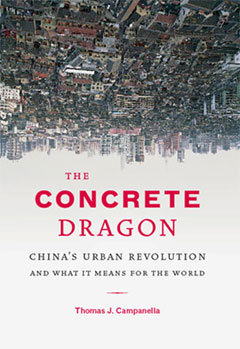 The Concrete Dragon: China's Urban Revolution And What It Means For The World By Thomas J. Campanella
Princeton Architectural Press, 334 pages
Campanella, an urban planning professor at UNC Chapel Hill, brings us an eye-opening look at China's ever-expanding urban development brought on by Deng Xiaoping's "economic miracle". Concrete Dragon is full of staggering statistics, such as the fact that in 2003 alone, China put up 28 billion sq. ft. of housing- the equivalent of 1/8th of the housing stock of the entire United States. Campanella compares China's wanton sprawl almost wistfully to our own destructive history- Robert Moses has nothing on the Chinese for bulldozing neighborhoods in the name of progress. Concrete Dragon bites off a lot (architectural styles, social and cultural changes, detailed portraits of multiple cities) and often succeeds in giving us a fascinating look into a world most of us don't get to see.
Buy this book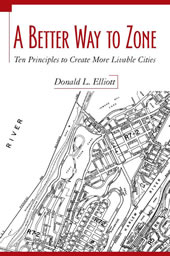 A Better Way to Zone: Ten Principles to Create More Livable Cities By Donald L.Elliott
Island Press, 256 pages
Elliott argues what many of us already now by now : that by moving away from traditional, "Euclidean" zoning practices, planners have the opportunity to lighten up and be more flexible with what goes where. But Elliott backs up his argument with eight lessons learned from the past, turning them into strategies for the future. Although zoning is not an inherently thrilling topic, as the author himself notes, this title shows how post-traditional zoning techniques are capable of reinvigorating even large, mature cities.
Buy this book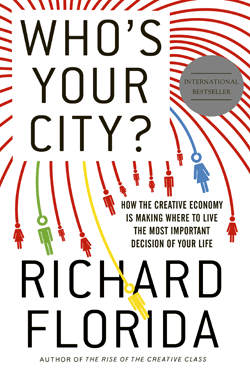 Who's Your City? by Richard Florida
Basic Books, 374 Pages
Almost like a self-help book for that amorphous relationship between people and places, Who's Your City? focuses mainly on how choosing a place to live is increasingly one of the most important decisions people make. Expanding on the themes of his previous work, Florida shows how certain types of people are attracted to certain types of places and that ending up in the right place has as much to do with personal preferences as it does with prevailing economic factors and professional trends. This book should be read by anyone considering making a move. More importantly, it should be read by cities to get them thinking about what it is they do best, what kind of people they're attracting, and whether they want – or need -- to change.
Buy this book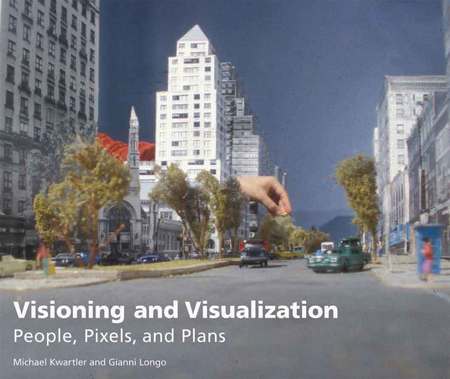 Visioning and Visualization: People, Pixels, and Plans by Michael Kwartler and Gianni Longo
Lincoln Institute of Land Policy, 94 pages
This book is aptly rife with large, color images that help convey the authors' main idea: visuals are essential to planning with the community. When aided by the effective use of visualization tools, public participants are also more effectively responsive, simply because the information is straightforward and manipulatable. Visioning and Visualization is an excellent guide on how such potential can be attained through current technologies.
Buy this book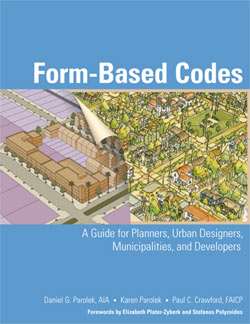 Form-Based Codes: A Guide for Planners, Urban Designers, Municipalities, and Developers By Daniel G. Parolek, Karen Parolek, and Paul C. Crawford, FAICP
Wiley, 332 pages
Measured and thoughtful, Form-Based Codes is an intelligent how-to. Like a good textbook, the thoughts build one upon the other until you can see the clarity and wisdom of shedding your city's zoning and moving to an enlightened future based on form rather than use. Pictures and charts are plentiful, and case studies build the impression that form-based codes aren't some wacky new theory, but the continuing expression of solid principles of urban design.
Buy this book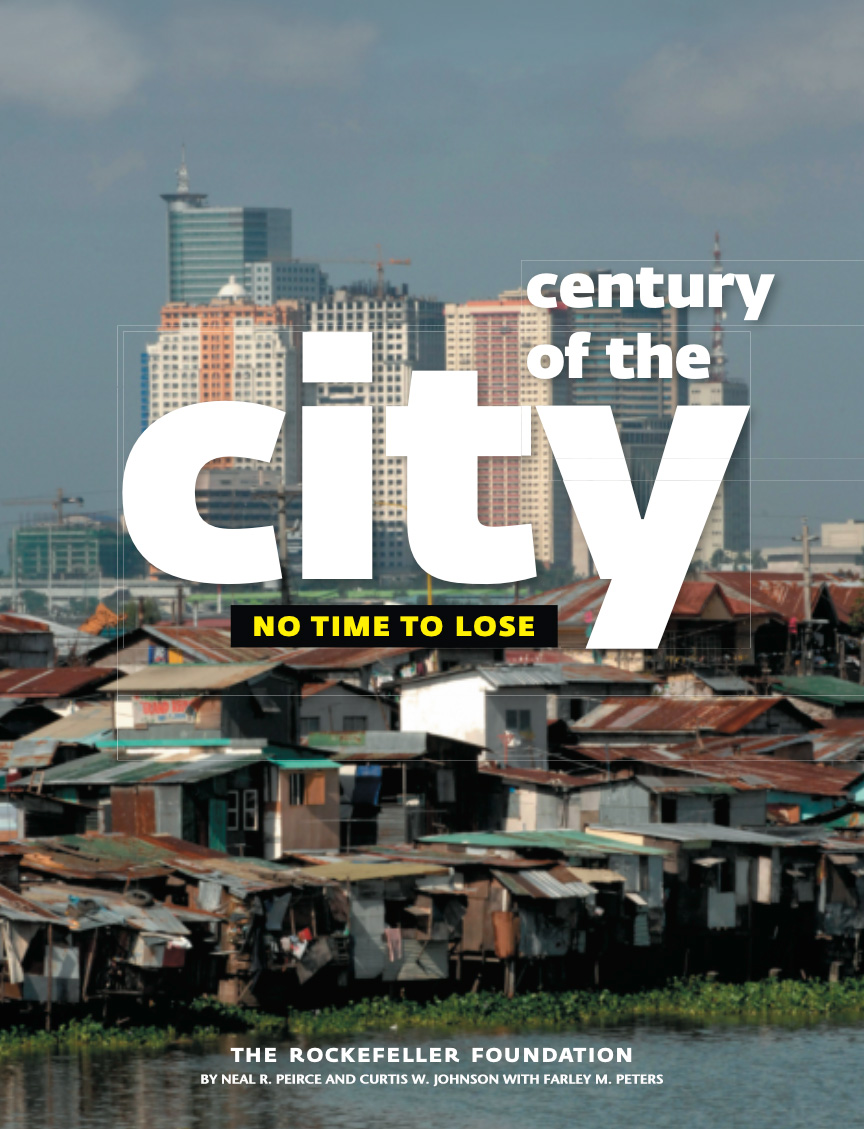 Century of the City by Neal R. Peirce and Curtis W. Johnson with Farley M. Peters
The Rockefeller Foundation, 447 Pages
This book is an impassioned call for action. Vibrant with images and littered with sidebars, Century of the City is magazine-readable but book-intelligent. It's the result of a month-long colloquy hosted by the Rockefeller Foundation to identify and strategize on the challenges faced by rapidly urbanizing 21st century cities. The focus is on taking multidisciplinary approaches to the issues faced by cities, from the underserved slums of India to the most bustling economic powerhouses of the new China. Readers will come away convinced that even the most inefficient cities are incredibly important to the livelihood of both local citizens and global citizens, and that making them better is truly an international imperative.
Buy this book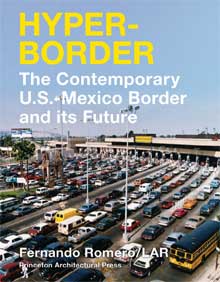 Hyperborder: The Contemporary U.S.-Mexico Border and Its Future by Fernando Romero/LAR
Princeton Architectural Press, 320 pages
Hyperborder-titled after the plethora of hyperactivities that occur daily along the U.S.-Mexican border-is a comprehensive look at such activities' effects in the global context. Striking images and graphics portray the grim reality of the two nations' lopsided interactions, but Romero's message is altogether an optimistic one. Each chapter is headed with a pseudo-headline dated in the future, which collectively evolve into a best-case scenario in which both nations are eventually autonomous and cooperative.
Buy this book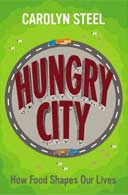 Hungry City By Carolyn Steel
Chatto & Windus, 383 Pages
In reality, food policy is pretty simple: people gotta eat. With fewer people farming, the food we eat often comes from far away, and this is especially true in urban areas. The connection between food production, urban development and land use is unavoidable. Hungry City closely examines this connection and lays out exactly how our food gets from where it's grown (or made or engineered) to where we eat it. The book emphasizes why this division between us and our food is a problem, primarily, of an under-nourished relationship between food and cities. Steel cogently argues that if we want to create sustainable cities for the future, we'll need to think harder about meeting our food needs closer to home.
Buy this book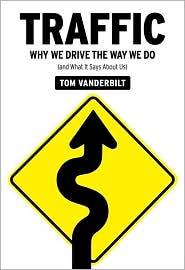 Traffic: Why We Drive The Way We Do, And What It Says About Us By Tom Vanderbilt
Knopf, 416 pages
The influence of Malcolm Gladwell continues to spread, and thankfully the result is great reads like Traffic. While transportation engineers may cringe, this engaging, populist look at driving behavior and transportation planning is just the ticket for those of us who are flummoxed by latent demand and the Braess Paradox. Vanderbilt uses interviews and his own curiosity to explain how the Dutch have made streets safer by removing traffic controls, and how the City of LA makes sure the limos of the stars arrive on time to hit the red carpet at the Oscars.
Buy this book
Other Noteworthy Titles
---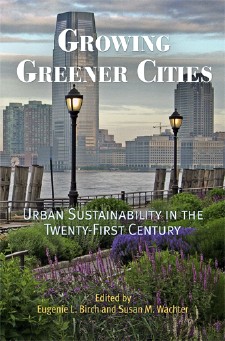 Growing Greener Cities: Urban Sustainability in the Twenty-First Century By Eugenie L. Birch and Susan M. Wachter University of Pennsylvania Press, 416 pages
Co-editors Birch and Wachter are also co-directors of the Penn Institute for Urban Research, and their expertise can be found within the pages of this essay compilation. Some essays suggest methods that revolve around the simple, yet hard (mimicking New York City's public transportation system, implementing regional scale changes) while others just require that one encouraging nudge (urban farming, green roofs). Together these essays offer long-term strategies, ideas, and best of all, hope, to ensure that the sustainable city will soon be more than just a hypothetical.
Buy this book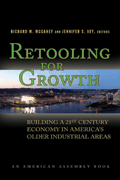 Retooling for Growth: Building a 21st Century Economy in America's Older Industrial Areas By Richard M. MacGahey and Jennifer S. Vey
Brookings Institution Press, 437 pages
This book deserves to be recognized mainly for the influence that the policies it outlines are having on the Obama administration. The concept of "innovation clusters" is a major part of the team's urban policy agenda, and is the central conclusion of Retooling for Growth. The collection of essays present a number of solid ideas for revitalizing cities like Pittsburg, Detroit, and Cleveland, places with solid infrastructures that have withered for decades because of lack of economic opportunity. What it lacks in excitement it more than makes up for in substance.
Buy this book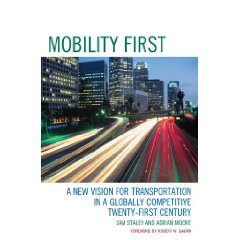 Mobility First: A New Vision For Transportation In A Globally Competitive Twenty-First Century By Sam Staley and Adrian Moore
Rowman & Littlefield, 224 pages
While many planners may grumble, Sam Staley makes an impassioned argument for the need for mobility for "rubber-tire" transportation in cities to maintain economic viability. He argues that three-dimensional engineering solutions can fix congestion problems by ducking over or under choke points, that the move towards toll roads is not a bad thing, and that (gasp) transit has its place when done correctly. In today's climate, the transportation engineer has often been relegated to a back seat. Staley makes a strong argument to move them up front.
Buy this book
Thanks to Josh Stephens for his valuable insight on this year's list.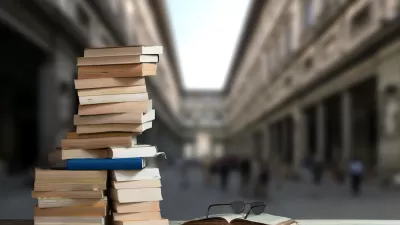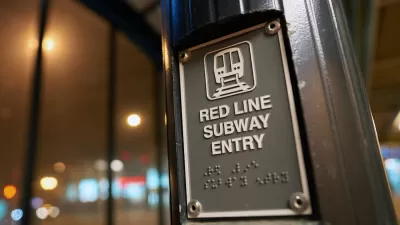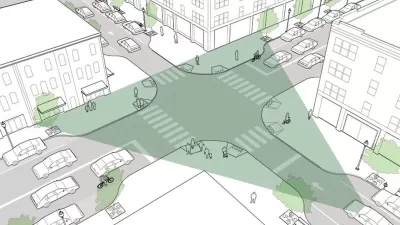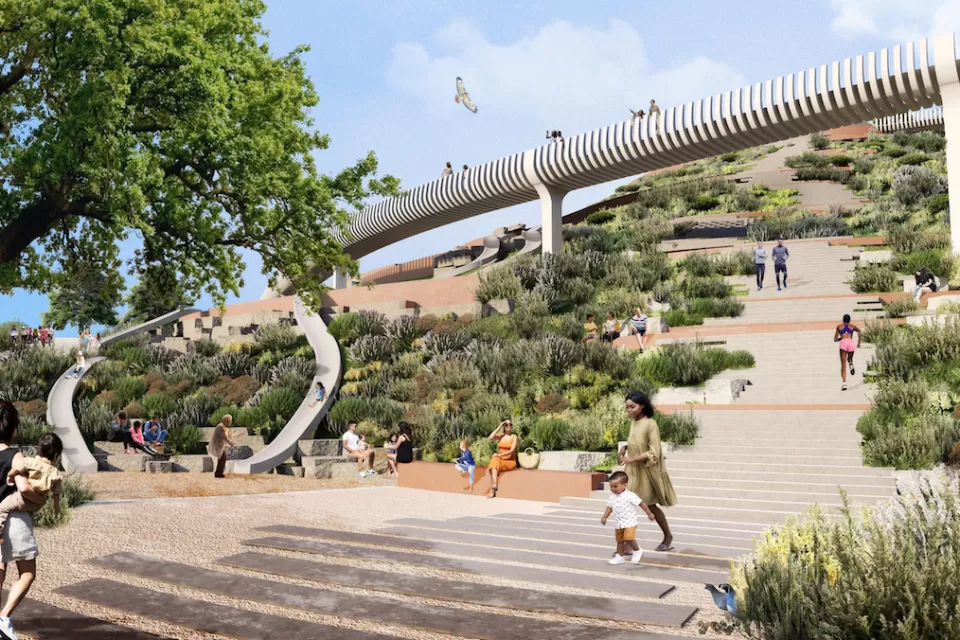 Upcycling a Landfill into a Regional Park
Los Angeles County is working with a consultant team led by Studio-MLA to transform 142 acres of the Puente Hills Landfill into parkland, creating the first new regional park in the county in over 35 years.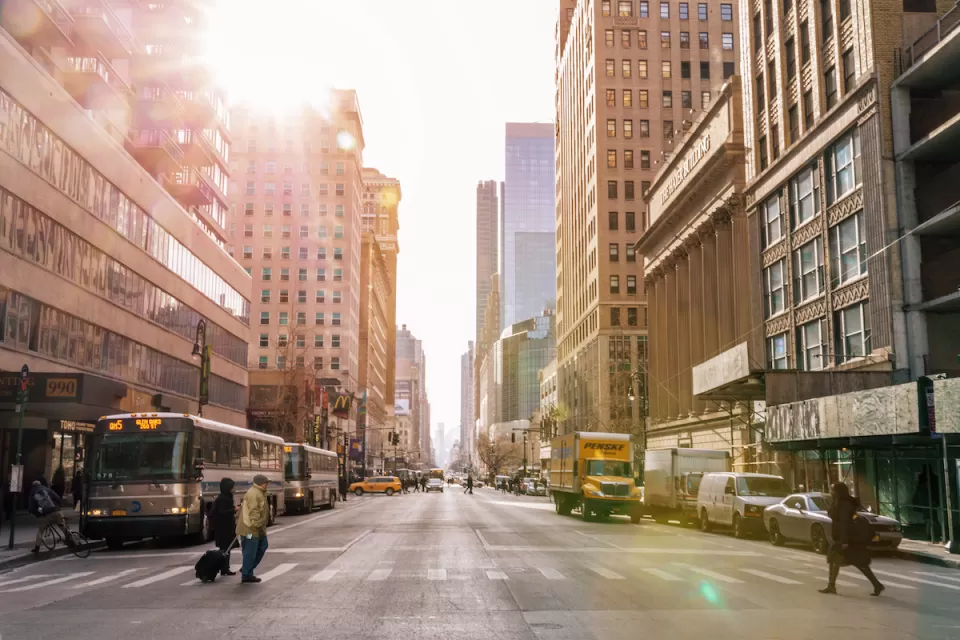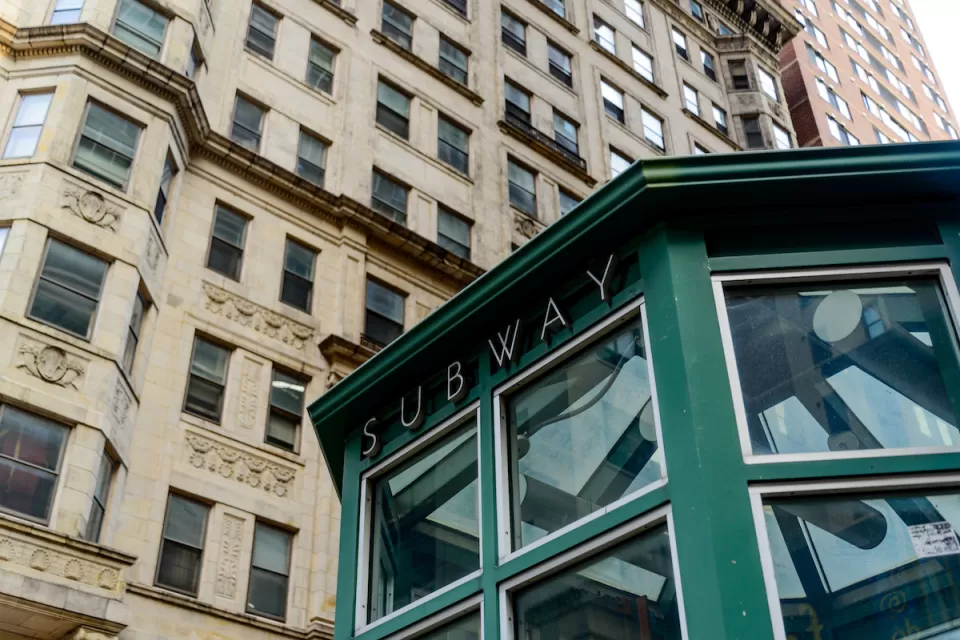 This six-course series explores essential urban design concepts using open source software and equips planners with the tools they need to participate fully in the urban design process.
Learn the tools for implementing Universal Design in planning regulations.
View More