How engineers adapt a common superstition to maximize the utility of a stigmatized space.
---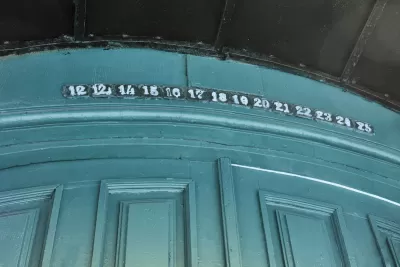 There is a complex process for designing a high-rise building, involving factors from structural engineering to architectural aesthetics. However, despite various expertise and precision in a plan, myth can play a vital role in a build's purpose and result in significant consequences, as seen with the superstitious number 13.
This omnipresent superstition, deeply ingrained in our collective psyche, comes from historical associations, religious symbolism, and pop culture references. As a result, millions of dollars in business are lost nationwide, most notably when the 13th day of a month falls on a Friday.
In response, building owners have gone as far as to omit the 13th floor or resort to alternative numbering schemes. It's a fascinating example of how deeply rooted superstitions can influence our perceptions and even shape the physical spaces around us.
There's Always a Purpose in Design
In the building design realm, precision and logic are the guiding stars. Professionals must carefully consider where to put mechanical systems within the context of buildings, especially hotels and condos. These large electrical pieces are deliberately placed away from the building's pinnacle, avoiding the prime real estate. Access to these "hidden" floors is often a closely guarded secret with limited access.
However, the 13th floor is still part of the building's overall square footage, and designers aim to efficiently use every available space. Using it for storage, utility rooms, or electrical distribution panels is common. This helps maximize the utility of the entire building while keeping these functional areas accessible yet discreet.
The Voltage of the 13th Floor 
Rooted in age-old fears and beliefs, the omission of the 13th floor is a departure from the rational principles of design. This situation reminds us that when it comes to designing buildings, it's not always just about being practical. Sometimes, old superstitions still influence our choices, even in a world where we prioritize efficiency and accuracy. It shows how traditions from the past can have a surprising impact on modern architectural decisions.
For hotel CEOs and building owners, skipping the 13th floor often boils down to market appeal and the desire to cater to those who fear the number 13, or they often fear the number and its lore themselves. This phenomenon is also noticeable in places like China, where the number 4 is unlucky, leading to the omission of the 4th floor in some buildings. The choice rests with the owner, sometimes swapping conventional wisdom for superstition.
Electrical Wiring Isn't Just Lucky 
Electricity, too, carries a certain level of fear and mystique. Movies and popular culture often depict electricity as a powerful and unpredictable force, sometimes with a strange twist, further fueling its drama and fear factor. However, controlled electricity by proper engineers is a vital skill to planning a build.
Electrical engineers need to distribute power effectively throughout a building. They work with architects to ensure electrical equipment is strategically located to balance loads and minimize voltage drop. Some floors need more sturdy wooden planks, copper, and other elements that would not be used aesthetically but are essential to the electrical process. 
Both architects and electrical engineers must adhere to local building codes and regulations. This close collaboration ensures that the electrical infrastructure aligns with the architectural vision, safety standards, and building requirements. This partnership is crucial to creating aesthetically pleasing and fully functional buildings from an electrical perspective. Electrical equipment can't be placed on the roof, so it needs to be separated from any area of danger while being successfully placed in the highest area value in the building.
An example of the 13th floor's omission can be found in various hi-rise building, such as in the 44 Monroe Apartments tower in Phoenix, with its electrical engineering by Meade Engineering.

Beyond the Blueprints 
In their pursuit of blending visionary aesthetics with proper use, architects engage in a cat-and-mouse game where their work must harmonize with the considerations of making a building genuinely functional. This quest extends to addressing modern needs, including integrating electric vehicle chargers, which are increasingly vital in today's urban landscape.
Along with electric vehicles becoming increasingly prevalent, these forward-thinking architects and electrical engineers have to embrace the challenge of seamlessly weaving EV charging infrastructure into the fabric of their designs. In doing so, designers are not only accommodating a trend but also shaping the future of urban living.
This type of sustainability solution anchors the future of electrical and building design. Designing buildings and electrical systems with a keen focus on energy conservation reduces the carbon footprint and lowers operational costs. This economic benefit makes sustainability more attractive and achievable.
Electrifying Superstition
In the world of architecture and engineering, where logic and precision are essential, the absence of the 13th floor serves as a reminder that history and superstitions can permanently leave their mark. It's a captivating example of how tradition and practicality sometimes intertwine, creating spaces that reflect our rationality and beliefs.
About the Author: Arizona native Johnathan Meade, MBA, COO of Meade Engineering in Phoenix, carries extensive corporate finance, strategy development, digital product management and early set, hands-on industry experience under his father, Meade Engineering's original owner, and was serendipitously born on a Friday, the 13th.  At Meade, Johnathan has assembled a team of highly experienced professionals dedicated to crafting cutting-edge designs for electrical infrastructure. These innovations provide critical electricity solutions to mission-critical facilities nationwide, solidifying Johnathan's position as a leader in the field.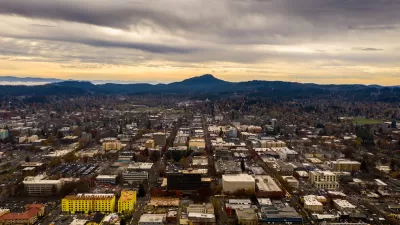 Eugene Ends Parking Minimums
In a move that complies with a state law aimed at reducing transportation emissions, Eugene amended its parking rules to eliminate minimum requirements and set maximum parking lot sizes.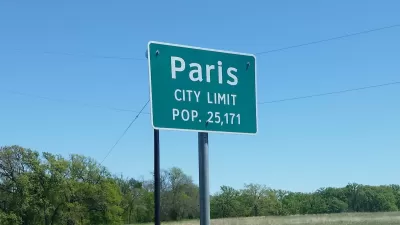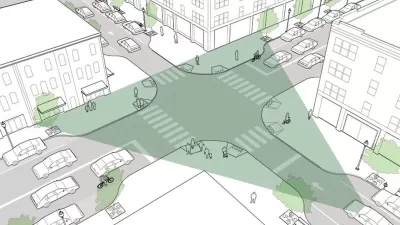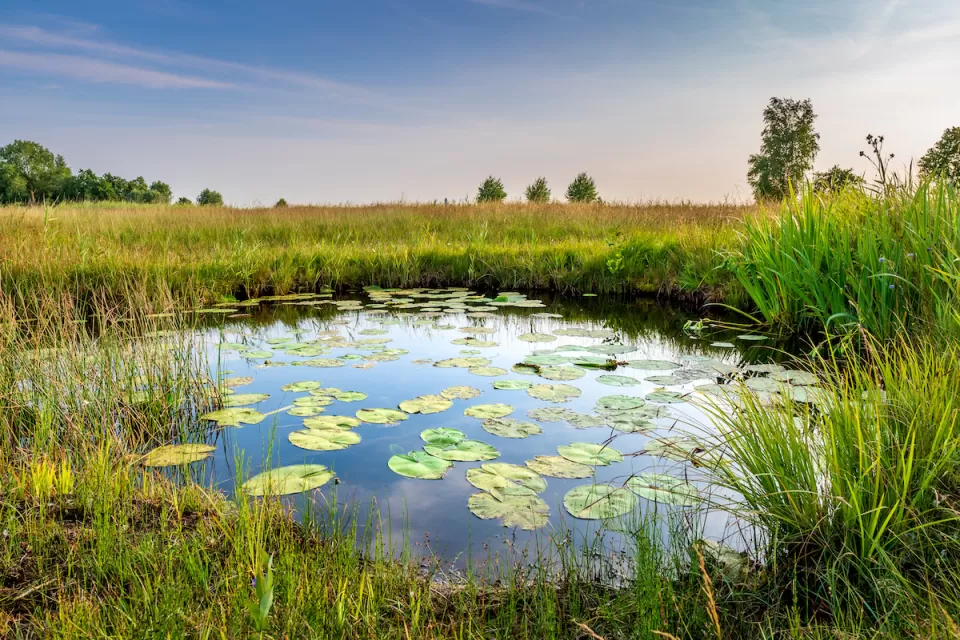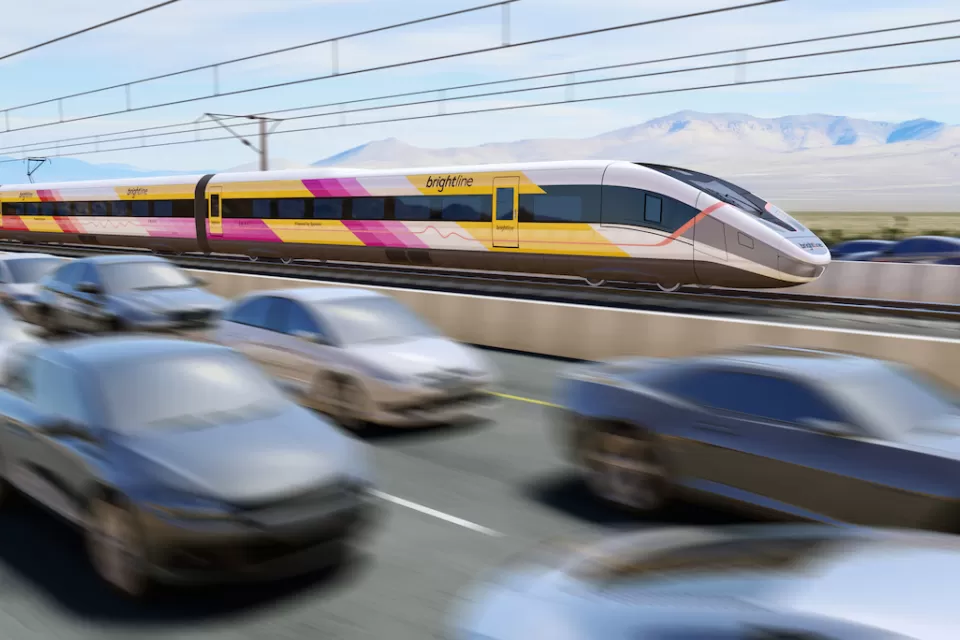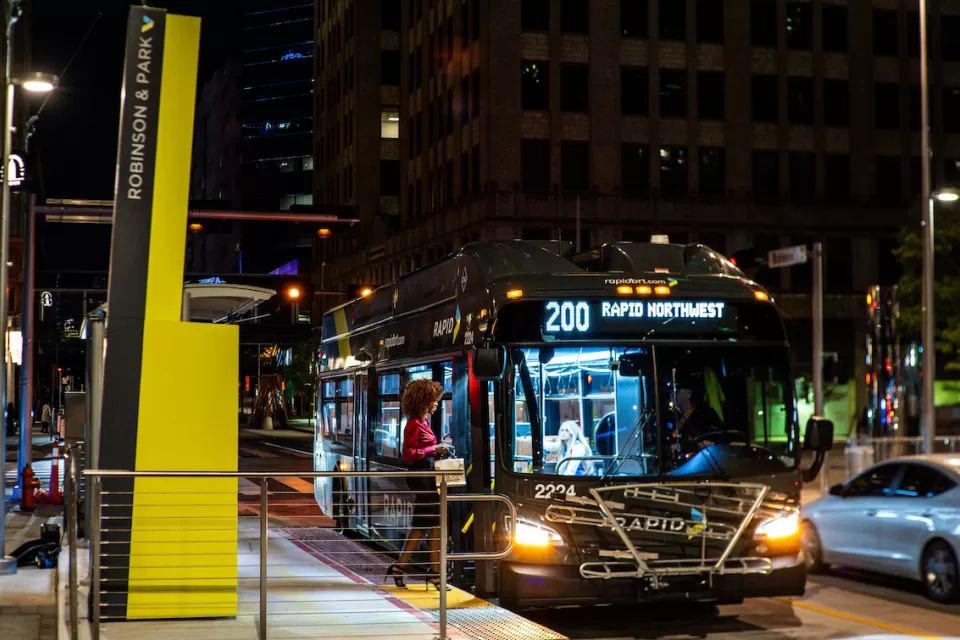 This six-course series explores essential urban design concepts using open source software and equips planners with the tools they need to participate fully in the urban design process.
Learn the tools for implementing Universal Design in planning regulations.
View More