An excerpt from "A Blueprint for Coastal Adaptation: Uniting Design, Economics, and Policy," published in May by Island Press.
---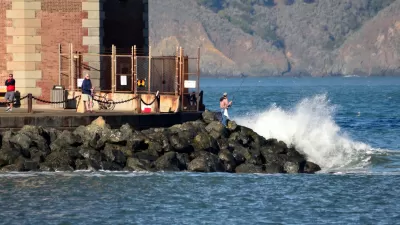 From San Francisco and Venice Beach to the Gulf Cost of Texas and Louisiana to the neighborhoods of Miami and New York City, the effects of climate change and rising seas are already obvious and alarming. The time to adapt coastal communities to these effects is upon us, and, collectively, we're already falling behind the timeline set by a changing planet.
A new book, A Blueprint for Coastal Adaptation: Uniting Design, Economics, and Policy, written by Carolyn Kousky, Billy Fleming, and Alan M. Berger and published by Island Press, provides a path forward through the rapidly approaching crisis, mustering professional expertise to untangle the web of interrelated threats and risks of climate change. Planetizen is pleased to share the following excerpts from the introduction of A Blueprint for Climate Adaptation, describing both the many risks facing coastal communities in the United States—sunny day floods, extreme storms, extreme heat, and retreating coastlines—but also beginning to craft an optimistic but pragmatic framework for the climate adaptation to come.
Excerpted by permission from A Blueprint for Coastal Adaptation: Uniting Design, Economics, and Policy, edited by Carolyn Kousky, Billy Fleming, and Alan M. Berger.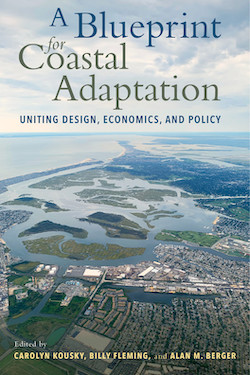 Coasts are naturally dynamic. Sand is perpetually deposited and eroded, and beaches, barrier islands, and sand spits grow and shrink with changes in the ocean's sediment transport system. Storms accelerate these processes, creating instant new inlets, leveling trees and homes, and leaving behind paths of destruction. In addition to natural processes, humans have created change along the coast primarily through intensifying development that adds buildings, people, and infrastructure to our shorelines. Global warming has catalyzed the range of risks facing coastal communities. Old risks have become more acute. New risks are emerging. And uncertainty about the future of coastal communities has never been greater.
Rising sea levels are leading to more frequent "sunny day" flooding events, pushing storm surge further inland, and threatening communities with saltwater intrusion and, eventually, complete inundation. Sea temperatures are rising, fueling storms and potentially allowing them to track farther north. Storms may also exhibit a greater tendency to stall, and intense precipitation events are occurring more frequently in many locations. The runoff overwhelms old and new stormwater drainage systems along the coast. In the spring of 2020, the Atlantic hurricane season has begun a month early, with Tropical Storm Arthur battering the Gulf Coast of Florida. And these are just the threats posed to coastal communities by sea level rise and storms. Periods of extreme heat are coming more often, stressing ecosystems, exacerbating poor air quality, and impacting human health. Pests are invading and breeding longer as dormancy periods shrink. Ocean acidification is threatening coral reefs and fisheries. The planet's changing climate is expressing itself in every community on Earth, nowhere more acutely than along the coast.
Despite the constant upheaval along the coast and the rapid changes under way, the institutions and policy frameworks we have designed to manage these places and processes tend to be built for a relatively simple, static world. Our traditional land use, regulatory, and risk management policies and programs assume—at least implicitly—that land is permanent, property rights are retained in perpetuity, and risk is unchanging. And while our social systems may have handled slower rates of change, the pace of climate impacts is now exceeding our ability to cope and innovate solutions. Indeed, at a time when public faith in government is at a historic low and the capacity of federal, state, and local institutions is crashing, coastal communities have never needed a strong public sector more.
It is time to reimagine coastal communities—and the institutions that govern them—in a way that better manages threats, preserves the values of our shorelines, and ensures communities are resilient and adaptive to changing conditions.
Coastal Adaptation Is Our Future
Climate change is here and will only get worse. While the rapid switch to a carbon-free economy must be a global priority, we have already committed ourselves to significant warming and the associated impacts, even if techno- logical breakthroughs in carbon capture and sequestration emerge. We simply have pumped too much carbon dioxide into the atmosphere to decarbonize or technologize our way out of the effects of climate change. As such, climate adaptation will become (and perhaps already is) a central aim of coastal policymaking across the world. The Intergovernmental Panel on Climate Change defines adaptation as "the process of adjustment to actual or expected climate and its effects." We can also imagine adaptation as a way of demonstrating the ability to learn, in real time, from previous experience—something we might expect to see reflected in the infrastructure, built environment, and public works investments that coastal communities make after major storm events.
In some sense, then, climate adaptation can appear mundane. Throughout history, humans have been adapting to their environments—from Homo sapiens adapting to the Ice Age with bone needles and fur clothing to the adoption of migration and water management strategies in response to droughts in the Arabian Peninsula thousands of years ago. But over the millennia, human settlements have become more permanent, and responding to shocks has become a more challenging enterprise. Now, we face a rapid escalation in the pace of change that will require ongoing attention.
There is not simply some new future, a new standard, or a new design specification that will solve coastal adaptation. We will need to continually adjust throughout the century and beyond as the sea encroaches and weather patterns shift. Such changes necessarily will be both anticipatory and reactive and will have to occur at all scales. New policies and approaches will have to integrate our physical and our social systems just as we will have to view water and land as an integrated system. And perhaps most vexingly along the coast, we will need to build more green and gray infrastructure than we've ever built, faster than we've ever built it, and better than we've ever built it if we hope to sustain coastal communities and economies.
Scientists have made enormous progress over the last couple decades in identifying climate impacts, downscaling them for local decision making, developing risk assessment methodologies, and identifying vulnerabilities. Economists have produced many estimates of the costs of climate impacts and the costs of adaptation. Local and state governments have written adaptation plans full of laundry lists of investments that could help improve resilience.
We have lots of plans, perhaps too many, and not enough political will. Moving from reports to implementation has been a challenge—one we aim to address.
The Messy Work of Real Adaptation
The necessary ideas for a new adaptation blueprint moving forward encompass several themes.
We Must Be Proactive.
The time to act is now. Institutions and social systems are slow to change. Buildings and infrastructure are long-lived investments. We must not waste any more time in making decisions for the future of coastal adaptation. By proactively addressing emerging concerns—be it saltwater intrusion into water systems, protecting coastal property, or cleaning up abandoned lots as the sea rises—we can lower overall costs and improve well-being. Yet anticipatory action has been difficult to motivate. Much climate adaptation to date has been done in a post-disaster context. And while rebuilding should be done more resiliently, a post-disaster focus can lead to a patchwork of responses without an overall strategy and can also lead to an underinvestment in adaptation and perceived competition for funding. Climate adaptation is more than disaster management and requires attention now, not just after the next big storm.
We May Never Be Done.
With no decrease yet in global emissions, climate impacts will no doubt continue to accelerate in the foreseeable future. This means that we must think about communities in an environment of constant change and consider how they can become more reactive and adaptable to flux. First, we must abandon our perceptions that coastal communities will be constant and continue to look the way they have in the past. This also requires designers and planners—as seen in a few of the chapters—to struggle with balancing the magnitude of change undertaken today with how soon investments must be made and decisions revisited. Economists must grapple with evaluating the cost-effectiveness of investments that simply buy time or have a limited life. Lawyers, developers, and investors need new systems to deal with the loss of coastal property and proactively manage competing rights and duties.
We Must Adapt Equitably.
There is a robust body of research that demonstrates how climate impacts are disproportionally hurting the world's most vulnerable communities. As we write, the world is experiencing this in acute form during the COVID-19 pandemic. It is imperative that we prioritize equitable resilience and climate adaptation that is inclusive, empowering, and assists those most in need. As the contributors note, public dollars need to be distributed equitably to communities, plans and investments must help everyone, and all members of a community must have a voice in the process. By jointly considering equity alongside adaptation we can create communities where everyone is better prepared to meet threats and where adaptation objectives can synergize with broader social goals.
We Cannot Adapt Structure-by-Structure or Department-by-Department.
The time has come for a more systematic type of transformational adaptation to meet the growing threats facing our coastal communities. Doing so requires moving away from a design and development philosophy focused on individual structures and toward comprehensive and integrated projects. This requires deeper collaboration and coordination. Truly breaking down siloed departments and building bridges across sectors is not easy work. It takes leaders and committed doers at all scales, but it is what will drive success.
We Have the Tools We Need but We Must at Times Reimagine Them.
We have the existing structures and approaches in place, but we must at times use them in new ways or restructure them for new tasks. These include how to use existing public funding vehicles, redesign zoning, and rethink bonding to support environmental projects, evolve our insurance systems, and repair and repurpose abandoned property and coastal lands. Adapting to climate change requires adapting our institutions but does not require new inventions from whole cloth. We should see this as an indication that we are already poised to begin the work of sustained climate adaptation.
The Future Is Ours
While any understanding of the climate change scientific literature paints a grim picture of our future, there is hope— not for a utopian future, but for a better one than we're currently on track to realize. Adaptation, when done carefully and when supported by all stakeholders, can offer protection and revitalize our coastal economies, reconnect cities with nature, and reestablish equitable and just economies. But there is also the long shadow that all of the hard work to transform our way of doing things could fail. We will always have doubts about our efficacy in times of crisis: Did we not mobilize enough resources? Will the poorest and most vulnerable be abandoned when times get the toughest? Were coastal ecosystems not given enough attention in the race to save private property? We can get there when we all work together and point ourselves toward a more equitable, resilient future.
From A Blueprint for Coastal Adaptation: Uniting Design, Economics, and Policy, edited by Carolyn Kousky, Billy Fleming, and Alan Berger. Reproduced by permission of Island Press, Washington, D.C. Copyright © 2021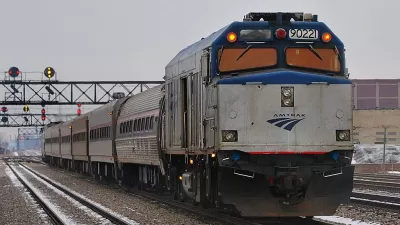 Amtrak Ramping Up Infrastructure Projects
Thanks to federal funding from the 2021 infrastructure act, the agency plans to triple its investment in infrastructure improvements and new routes in the next two years.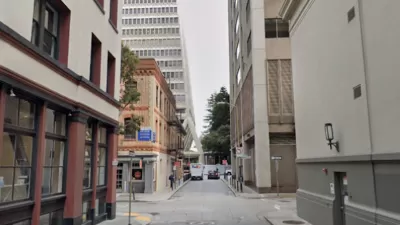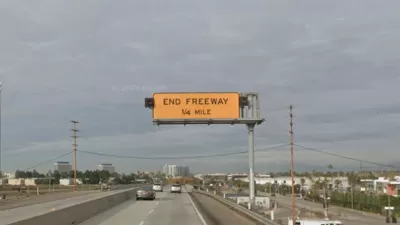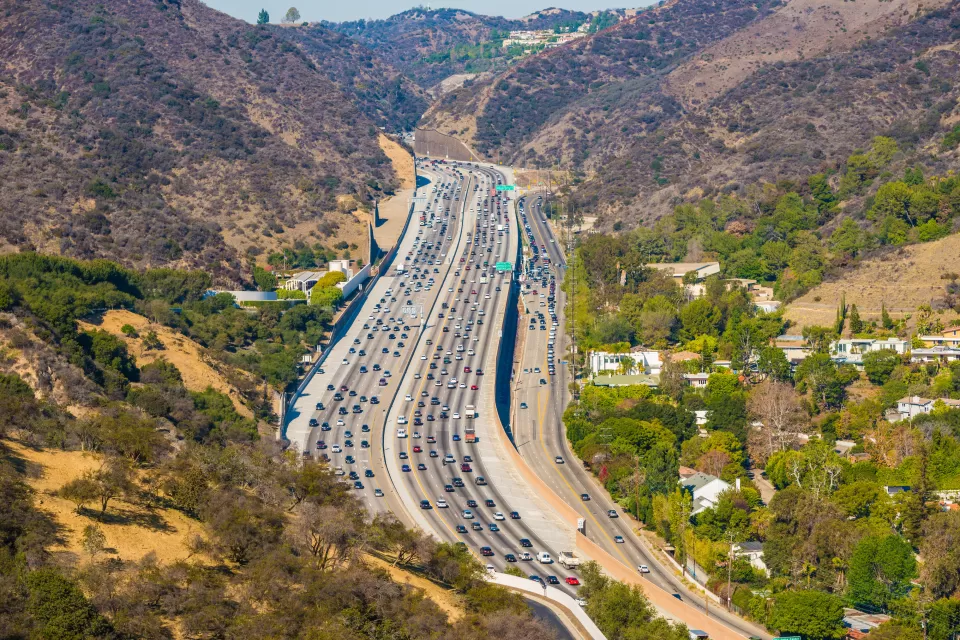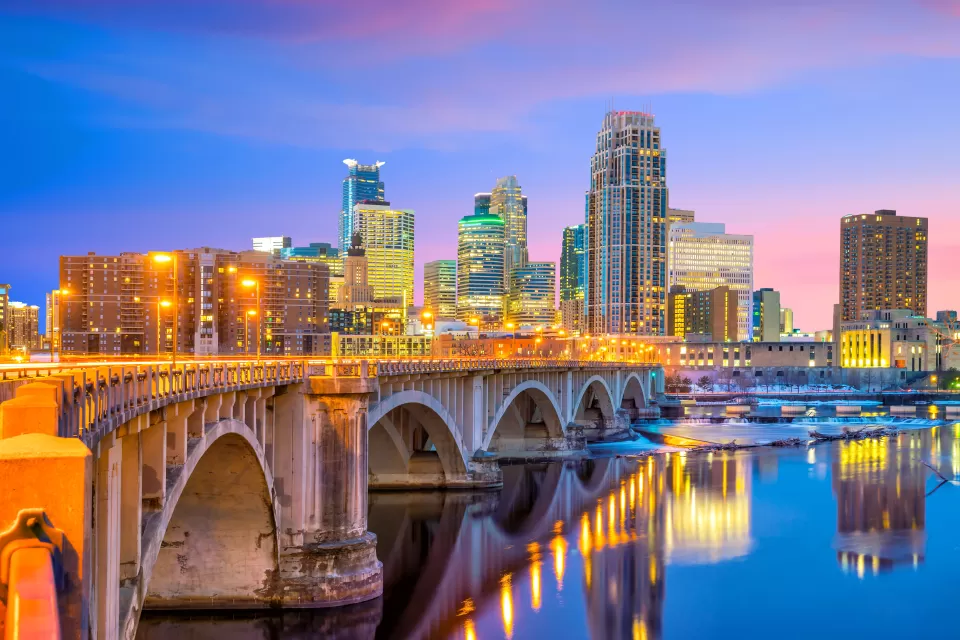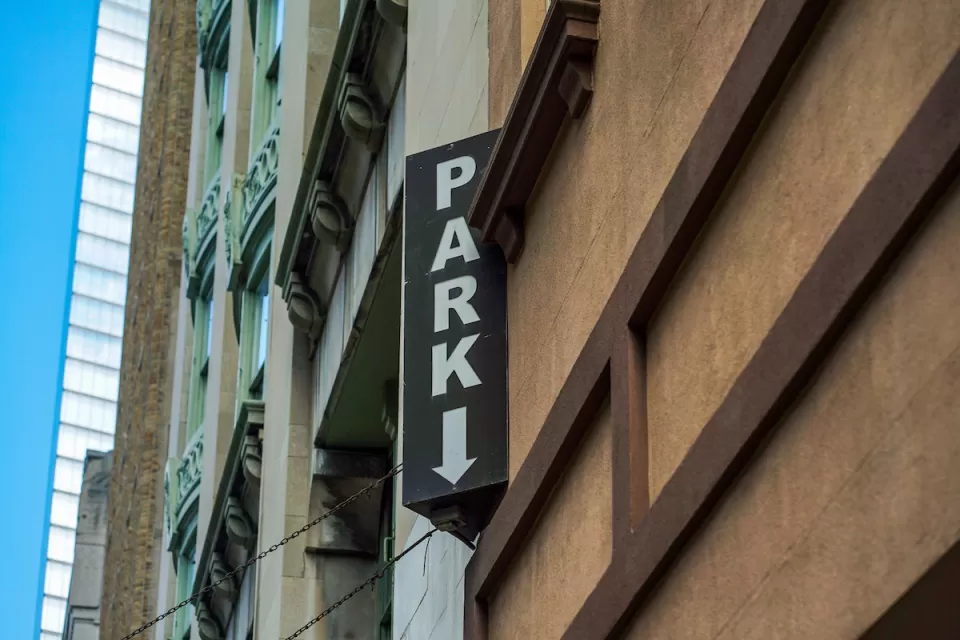 This six-course series explores essential urban design concepts using open source software and equips planners with the tools they need to participate fully in the urban design process.
Learn the tools for implementing Universal Design in planning regulations.
View More