A good friendship is a two-way street. So how come our relationships with places only involve taking and no giving?
---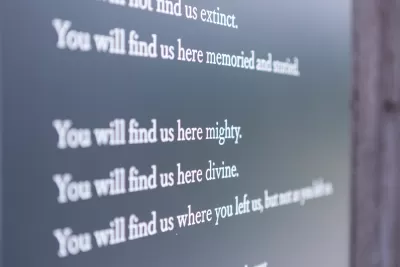 It's hard to make friends if you're an inanimate object. Just ask cities. All they want is to engender loyalty and affection from residents and visitors, but it's not easy. The consensus has long been that the best strategy is to pile on the amenities. Think of how people decide where to go on vacation, or on a grander scale, where to relocate or expand their business. They both boil down to a notepad with "pros" and "cons" columns. Cities aim to overload the "pros."
You may notice, though, that that notepad only lists what the places offer you. Where does what you have to offer enter the equation? Real lasting friendships are, as they say, two-way streets. And real friendships, when you're a city, are valuable. They mean visitors who come back year after year, companies that entrust you with their headquarters, and resilient civic pride.
But it's hard to walk away from the amenities arms race. Smaller places, when faced with a limited budget and a less glamorous array of amenities to tout, are sometimes forced to take a different tack. The Faroe Islands, a self-governing Danish archipelago between Scotland and Iceland, is one.
As a result of a viral tourism campaign involving Google Street View and sheep (and if that doesn't pique your curiosity I don't know what will), tourism to the Faroe Islands has risen 10% over the last few years. The increase in visitors is manageable, according to Visit Faroe Islands, the tourism office, but to maintain natural beauty the government has implemented a "Closed for Maintenance" program. One weekend a year, the islands shut their doors to visitors and open only to 100 "voluntours" who travel to the islands to work on trail maintenance, cairn rebuilding, and vista construction projects.
Visit Faroe Islands presents it as a way to keep the islands' pristine, but a critical person might wonder how much 100 untrained volunteers can actually accomplish over one weekend. The real goal, I suspect, is to transform one-time visitors into loyal friends. The way they're doing this is not by offering additional, unique amenities but, asking something of their visitors.
Does it work? Well, the waitlist to be a voluntour is in the thousands. The endowment effect helps. People who invest their time and energy in repairing the Faroe Islands are going to feel a sense of ownership over their work and the islands. But that only explains why voluntourism cements the friendship. Why does it appeal in the first place? To answer that, we have to talk about Montgomery, Alabama, which makes more serious requests of its visitors.
Montgomery is booming, spurred by the launch of two cultural institutions in spring of 2018. The Legacy Museum (subtitled "From Enslavement to Mass Incarceration") tells the story of African Americans' struggle, drawing a direct line from the slave markets to today's prison economy. The adjacent National Memorial for Peace and Justice is a garden memorializing the victims of lynching and race riots throughout the country. These are heart-breaking, beautifully designed places. Visiting is harrowing, as visitors are asked to rethink their role in a deeply entrenched and inhumane system.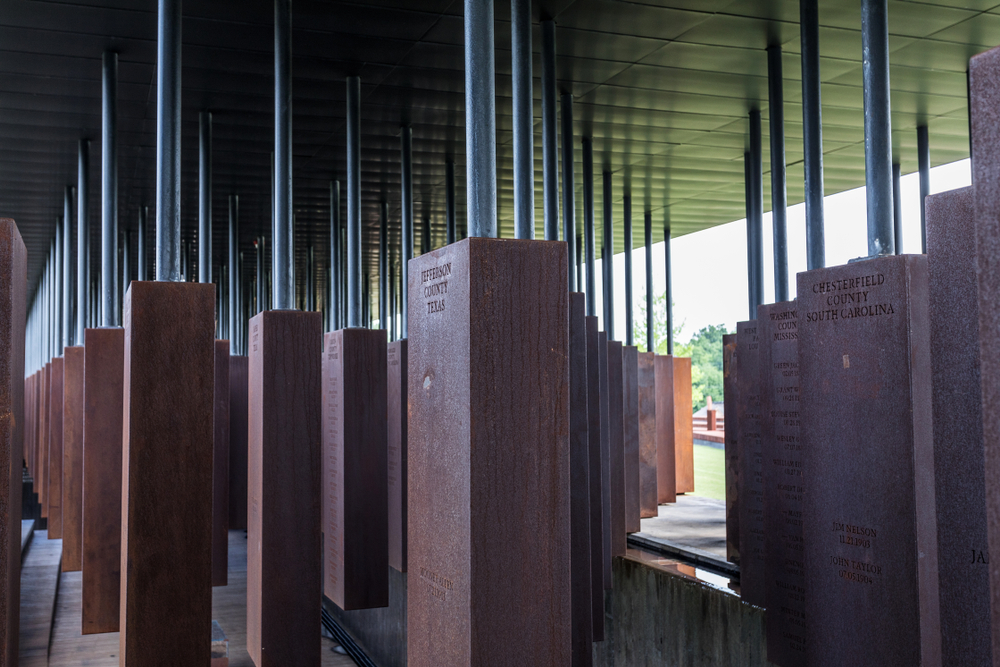 The National Memorial for Peace and Justice in Montgomery, Alabama. (Image by Anna DiPaulk, via Shutterstock)
Yet they're enormously popular. And their popularity has been a key ingredient in Montgomery's resurgence.
To understand exactly how out of the ordinary this is—for a city to become popular via forcing hard questions on its visitors and residents—you have to view it in the context of business attraction. For a long time, cities have been putting on dog and pony shows and sweeping all their flaws under the rug in an attempt to lure corporate headquarters and factories. Think of the Amazon HQ2 sweepstakes.
But as employee loyalty has plummeted, companies find themselves in the courtship business. They're wooing talent, selecting locations for new offices based on what appeals to the workers they want to hire. And the workers? They're chasing quality of life.
This new battleground suits smaller cities. Now, instead of emptying their pockets chasing corporate headquarters, they're luring the workers themselves with quality of life arguments, reasoning that a talented workforce will do the work for them and draw that big fish.
Not surprisingly, what appeals to workers and prospective residents differs from what appeals to corporations. While corporations watch the bottom line, people seek the comfort of belonging and the fulfillment of being a member of something (or some place) meaningful. And by building a culture around engaging residents and visitors in the act of self-repair, cities can elicit loyalty.
Taken in this light, Montgomery's daylighting of its ugly past makes more sense. It's trying to reconcile its ugly history with a flattering self-image, and through this, trying to become its better self. How much more human can a place be? By owning up to its mistakes, Montgomery not only cuts a markedly different path than other cities that praise their heroes and ignore their villains, but it also invites its residents to join in the self reflection and (like the Faroe Islands) give something of themselves to the place.
But it gets better, because Montgomery is, in its own way, in the export business. The museum and memorial were brilliantly designed to engage other communities farther afield. Each of the two facilities—the museum and the memorial garden—contains matching obelisks, one for each county in the country where Blacks have been lynched. Each obelisk is inscribed with the names of the victims. Why two obelisks? It is the hope of the designers that each of those counties will come to Montgomery and claim one of the obelisks and bring it home as an act of reflection and repentance.
And therein lies the opportunity. For cities across America, the tool that can forge strong relationships with residents and visitors, that engages them in two-way friendships with deep civic pride, is right there for the taking. Free, in Montgomery, Alabama.
Lev Kushner is the founder of Department of Here, an urban brand strategy agency that builds cities of the future so they are more human, relatable, and engaging.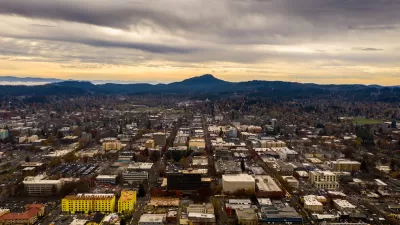 Eugene Ends Parking Minimums
In a move that complies with a state law aimed at reducing transportation emissions, Eugene amended its parking rules to eliminate minimum requirements and set maximum parking lot sizes.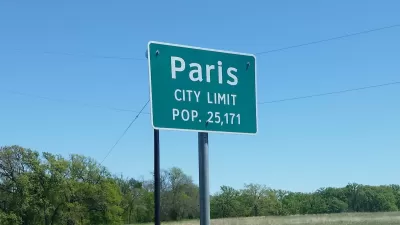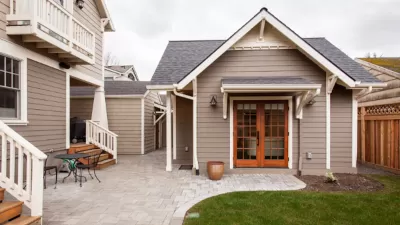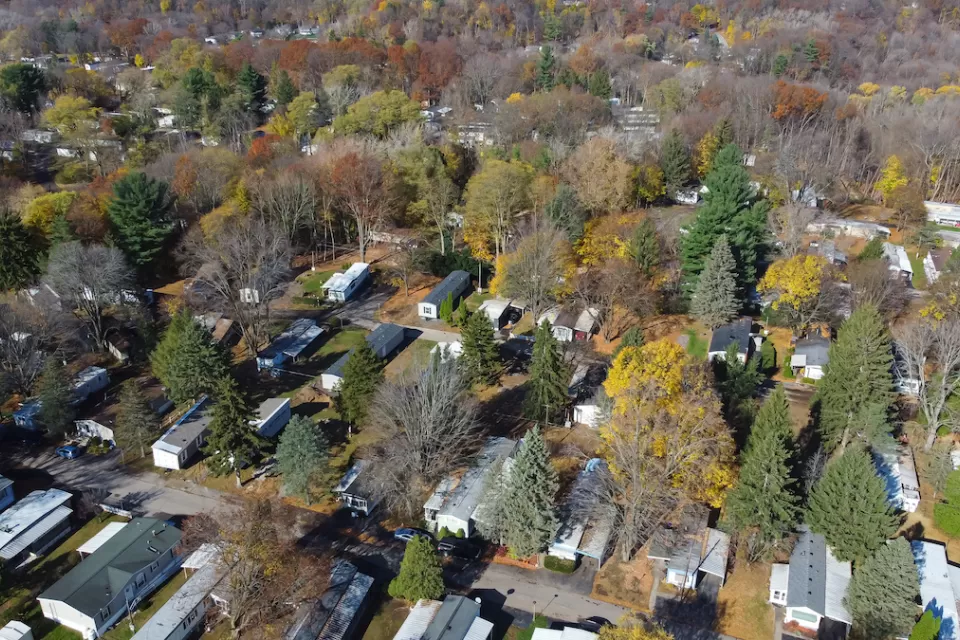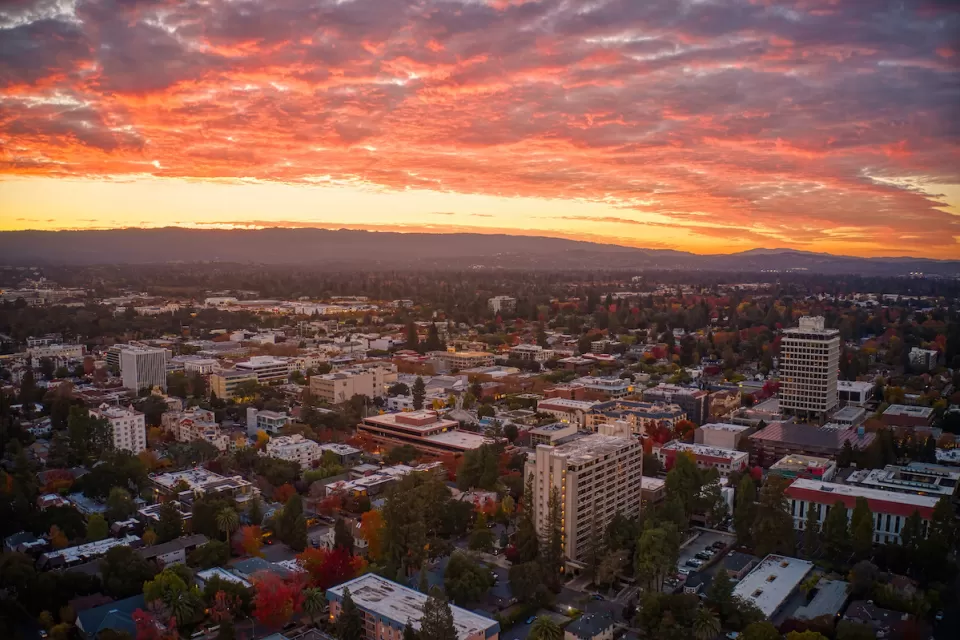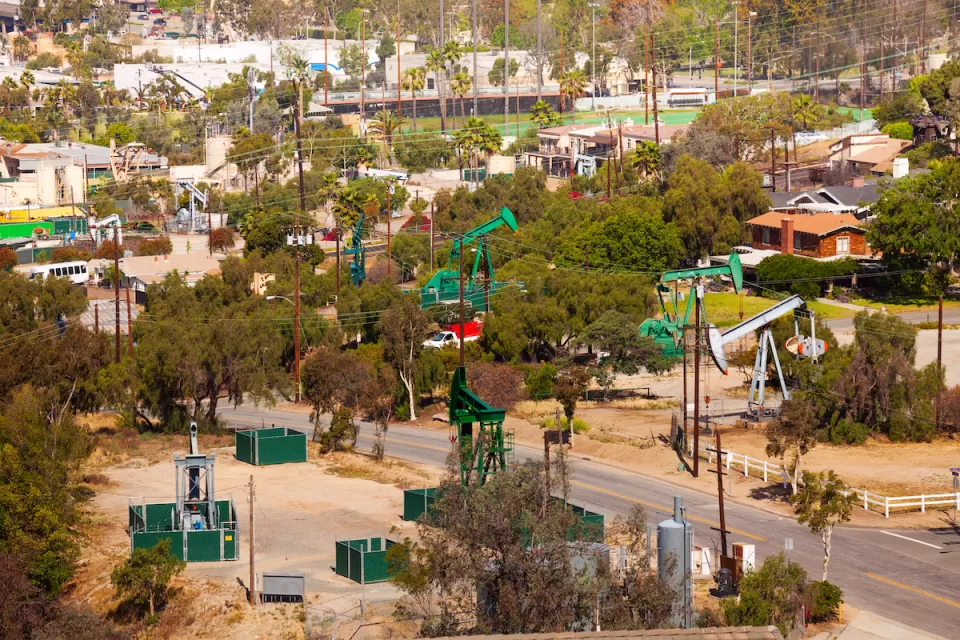 This six-course series explores essential urban design concepts using open source software and equips planners with the tools they need to participate fully in the urban design process.
Learn the tools for implementing Universal Design in planning regulations.
View More