A million or more recreational vehicle drivers visit Quartzsite, Arizona every year, creating a temporary metropolis on open land provided by the Bureau of Land Management.
---
A couple weeks back I went out to visit one of the strangest places I've ever been. It's a pocket of the Southwest that's become notorious in the world of recreational vehicle drivers. A million or more of them visit every year, creating a temporary metropolis of RVs out in the desert. They park in RV lots, on streets, and -- in vast quantities -- out in the desert on open land provided by the Bureau of Land Management. It's not just numbers that makes this place unique. It's the community that forms.
I've written a profile of this place, Quartzsite, Arizona, for the latest issue of High Country News. You can read the piece and view a related photo gallery (with infographics).
As you'll read in the piece, the RVers of Quartzsite create a temporary city and community out in the middle of the desert. It becomes home to thousands and thousands of snowbirds and RV drivers looking for a warm place to spend the winter. For just $180, they can park their RVs out in the BLM land for up to 7 months. And many of them do.
I was originally compelled out there to do some research for a book project I've been working on about places that are like cities, but which aren't actually cities. The BLM desert camping grounds are exactly that. And the city-like aspects are easy to see and experience when you're there.
Below are some pictures I took while I was there. It's definitely a place worth checking out at some point. I'd suggest actually going in an RV. The tent I camped in looked a little out of place among the hundreds of thousands of RVs around me.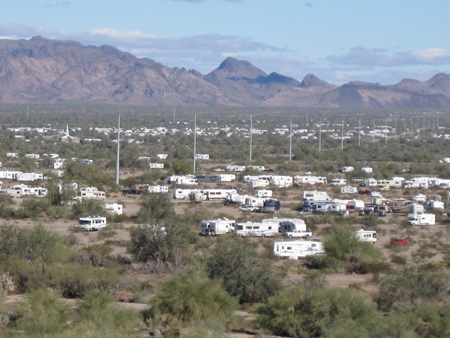 RVs in and around Quartzsite, AZ.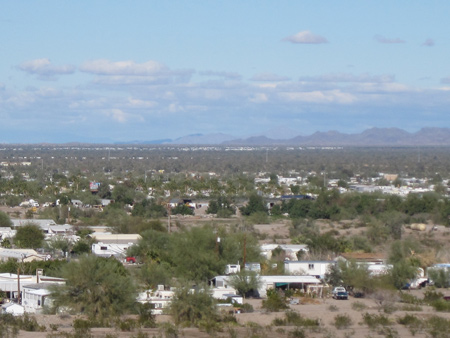 RVs spreading out into the BLM land outside Quartzsite, AZ.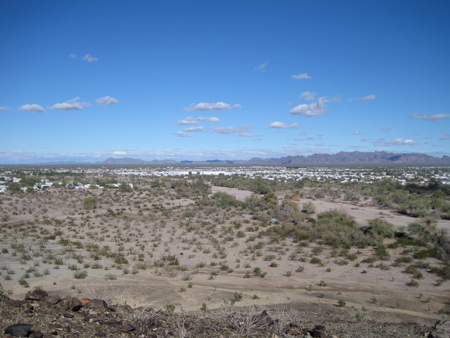 RV camping areas off in the distance.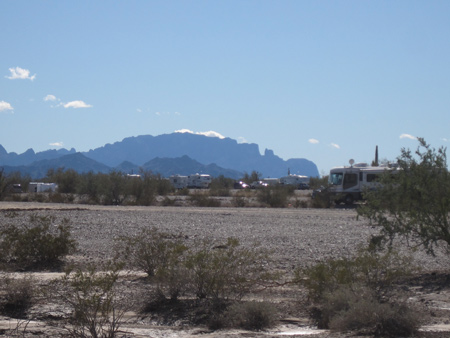 RVs "boondocked" on BLM land, known as the La Posa Long Term Visitor Area.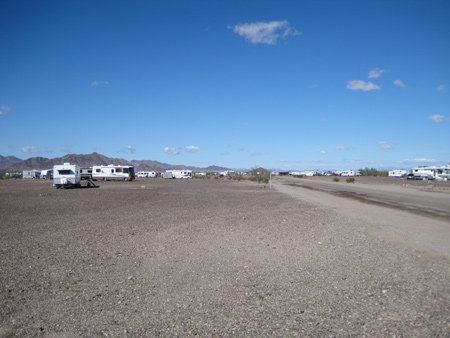 The BLM's La Posa Long Term Visitor Area.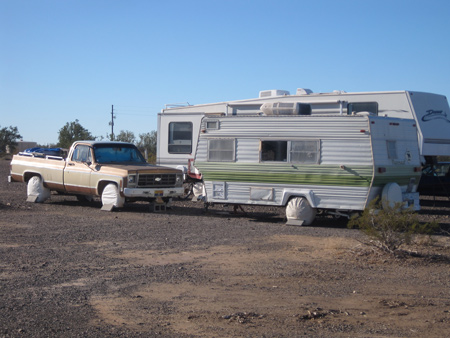 A typical camp setup at La Posa LTVA.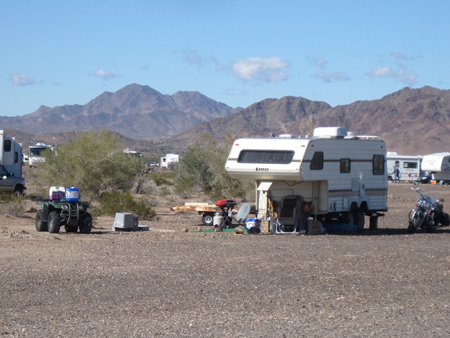 Another campsite, with other recreational vehicles parked nearby.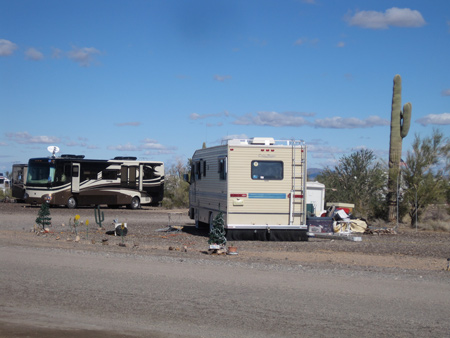 Many campsites set up front yard-like displays around their campsites.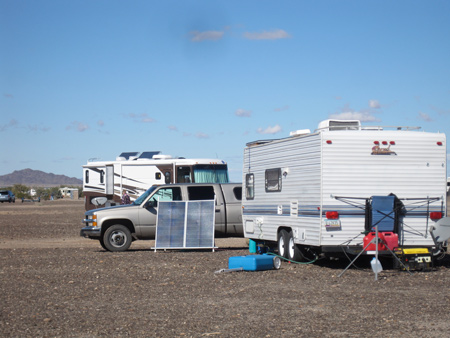 Solar panels are a common site at the LTVA, where RVers are far off the grid.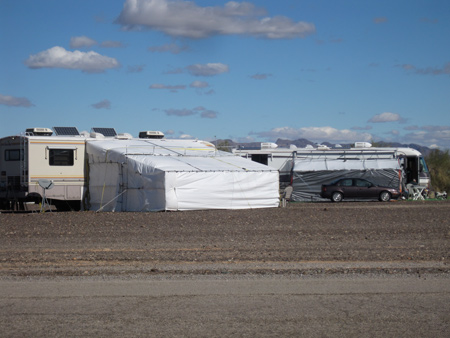 Some campsites even build their own patios and extend the realm of their motorhomes.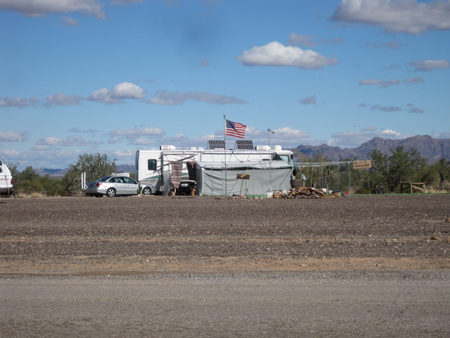 Old Glory flies high over many RVs at Quartzsite, which attracts a mainly aging, silver-haired and right-leaning crowd.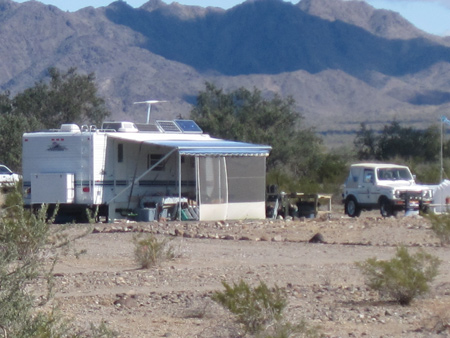 Some RVers camp farther out into the desert, but the LTVA has a very social community.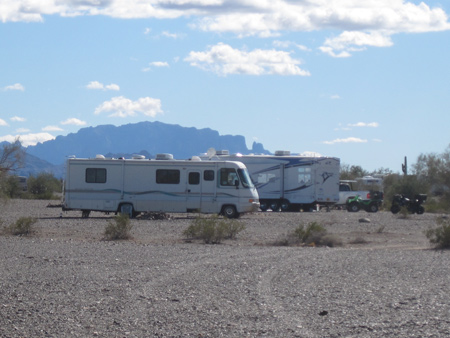 Campsites range from the decrepit to the million-dollar in Quartzsite.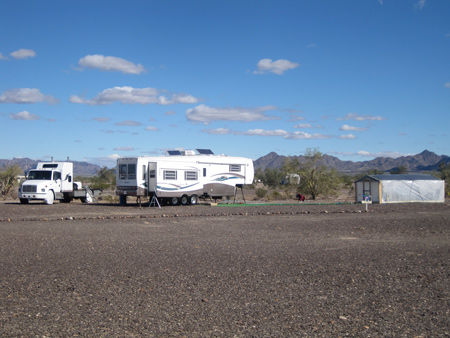 Some campers make extra efforts to create a home-like quality on their campsites.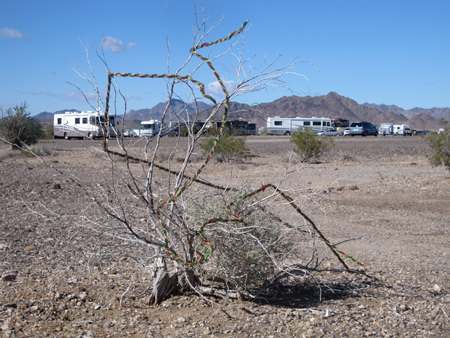 Leftover Christmas decorations adorn a desert shrub.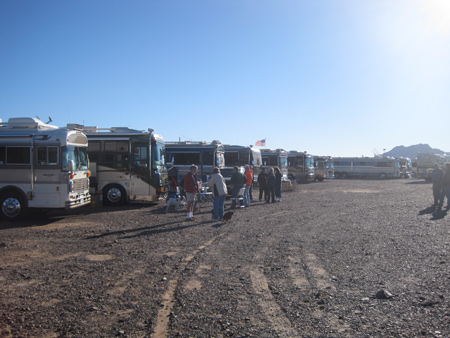 A rally of Blue Bird Wanderlodge owners gathers in the LTVA outside of Quartzsite.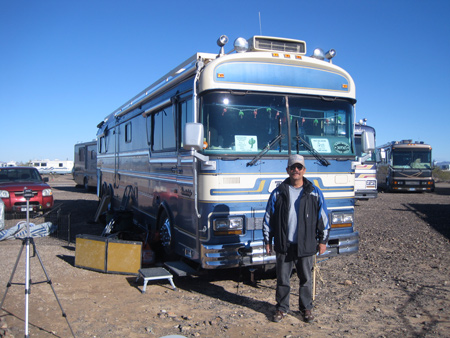 Rally organizer Phil Corpus stands in front of his home on wheels.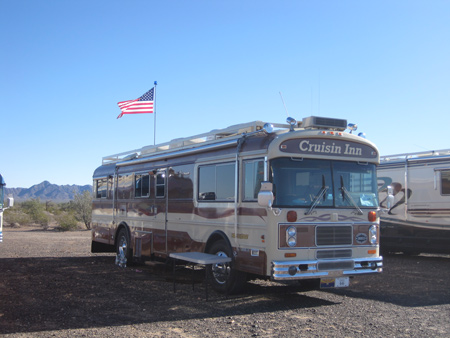 Vintage Blue Bird Wanderlodges like this are treasures in the RV community.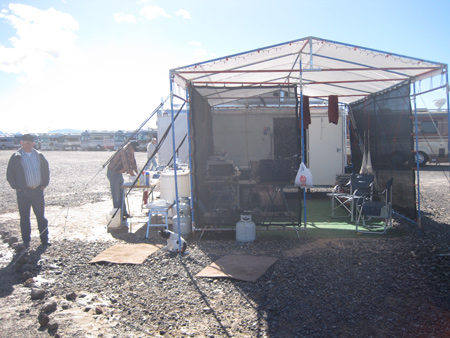 Jim Nicholson stands by friend Ron Jones and his compact campsite.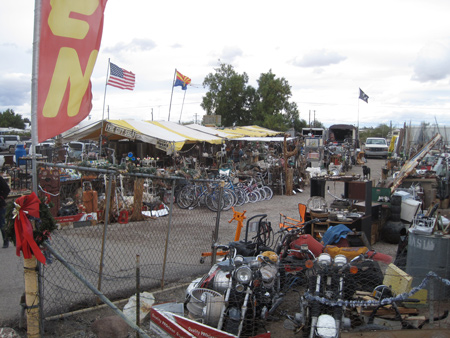 One of the many swapmeet and trinket shops within the town of Quartzsite.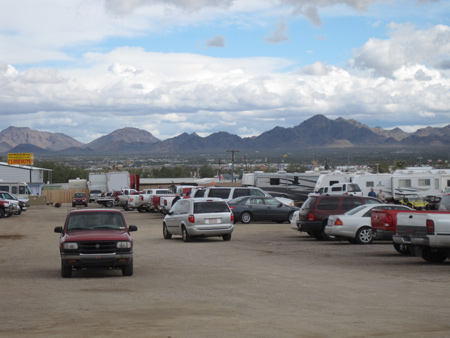 Hundreds of thousands drive into Quartzsite for swap meets and shows during the town's high season.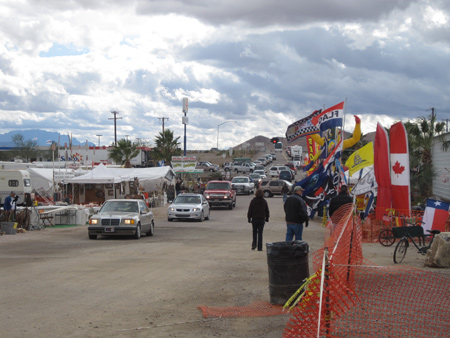 Rock and mineral sellers fill Quartzsite's swap meet areas during the wintertime.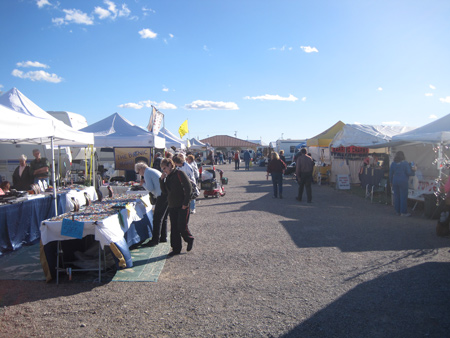 Longtime Quartzsite visitors say that if something's for sale in the U.S., you can find it here.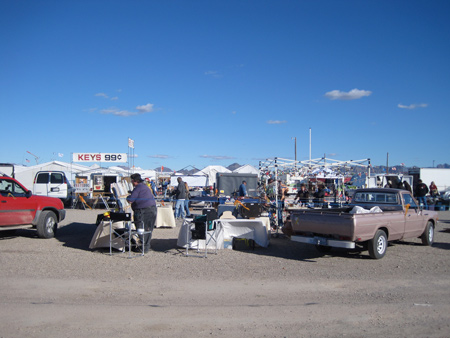 The thriving swap meets of Quartzsite return year after year, as do the RVers who flood the town's surrounds.
To hear more about the unique RV community in and around Quartzsite, AZ, and the people that create that community, check out my piece in High Country News.
---
How Sharrows Became Cycling's Most Hated Symbol
Originally designed as a low-cost way to encourage safer road sharing between bikes and cars, the sharrow has become a symbol of the lack of commitment to protected bike infrastructure in many cities.
Sports Stadiums Bring Few Economic Benefits
While their developers often tout jobs and local economic development as benefits of major stadium projects, research shows these venues often make little impact on local economies.
This six-course series explores essential urban design concepts using open source software and equips planners with the tools they need to participate fully in the urban design process.
This course aims to provide an introduction into Urban Design Sketching focused on how to hand draw master plans using a mix of colored markers.
View More