Everything you wanted to know about shared working and living spaces but were afraid to ask.
---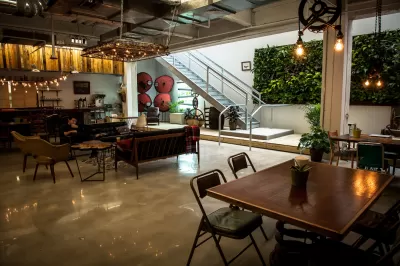 The economic model of collaborative consumption has been spreading worldwide since the mid-noughties. The main principle of collaborative consumption is that paying for temporary access to a product is more convenient than owning the product. This way of thinking has led to the emergence of car sharing (including ride hailing services) in the transportation sector and online shopping platforms described as the consumer-to-consumer market, or C2C.
This movement has also affected the real estate market. There are co-working spaces in the office segment, co-living spaces (micro-apartments with communal areas) in the residential property market, and pop-up stores in the retail property segment.
Co-working spaces
Shared offices or co-working spaces have been proliferating since the 2000s. In co-working spaces, employees rent communal workstations, desks, or entire offices on a daily or monthly basis. In large cities, such as New York and London, work stations are leased at $300-400, desks for $600–700, and separate offices for $2,000-3,000 per month.
In addition to working areas, co-working spaces can include conference and seminar rooms, gyms, and cafés. Shared offices usually open in central or evolving districts near the city center and within walking distance of neighborhood amenities.
These properties are becoming increasingly popular. According to Deskmag, the market for co-working spaces around the world grew tenfold between 2011 and 2016: with spaces available rising from 1,130 to 11,300.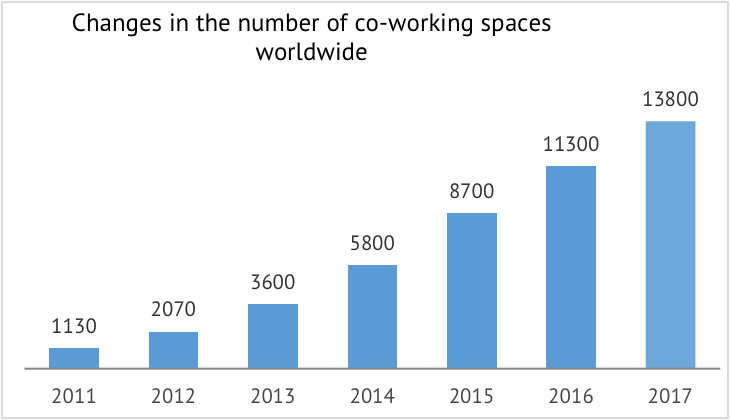 Data Source: Deskmag
Co-living spaces
Co-living spaces are serviced apartment buildings where studios or bedrooms are rented out on a daily and monthly basis. Rooms in co-living spaces lease at $1,000-2,000 per month, with studios leased at $2,000–3,000 per month on average.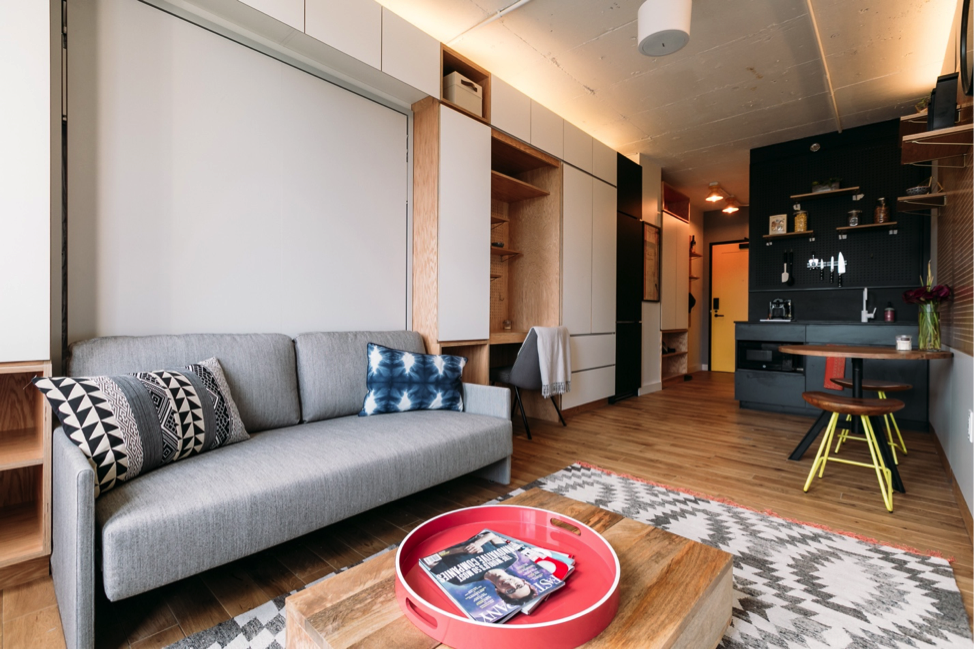 A studio in the Welive co-living space in New York City. (Image courtesy of Welive)
In addition to bedrooms, co-living spaces include communal areas, for example, sitting and dining rooms, libraries, gyms, bicycle parking, and terraces. These properties also include all the essentials, like furniture, bed linen, towels, kitchenware, soft drink minibars, books, toiletries, and even HDTVs.
Residents meet for dinner, to watch films, relax, go to parties, cook, and attend yoga classes. Hotel-type amenities, including full-time concierge services, cleaning, tea and coffee, are available in some cases.
New co-living spaces are opening all over the world. Well-known projects include the Gap House in Seoul (South Korea), Old Oak in London (United Kingdom), P10 Share House LT Josai in Nagoya (Japan), Roam Co-living Housing Complex in Bali (Indonesia), Salva46 Apartment in Barcelona (Spain), and WeLive in New York City (United States).
Similar formats in other segments
A phenomenon similar to co-working and co-living spaces also exists in other segments. Shared retail space is also catching on, for example. Shared retail space often comes in the form of subletting: when major retailers partially lease their facilities out to other shops. According to Entrepreneur magazine, for instance, Walmart and Target chains partially sublet their spaces to Apple stores. Sears subleases some of its spaces to clothing shop Forever 21, and the idea has also caught on in large supermarket chains across the U.K.
The retail property market is also seeing a proliferation of pop-up retail, which helps brands launch their products, take part in events, test new ideas, or gauge demand in a new area. These shops usually open for anywhere from one day to three months in cities throughout Europe and the United States—in central streets with lots of foot traffic and inside major shopping centers. According to Storefront, an operator of pop-up facilities, renting a pop-up store in London costs $1,000 per day, while in New York the average price is $1,600 per day.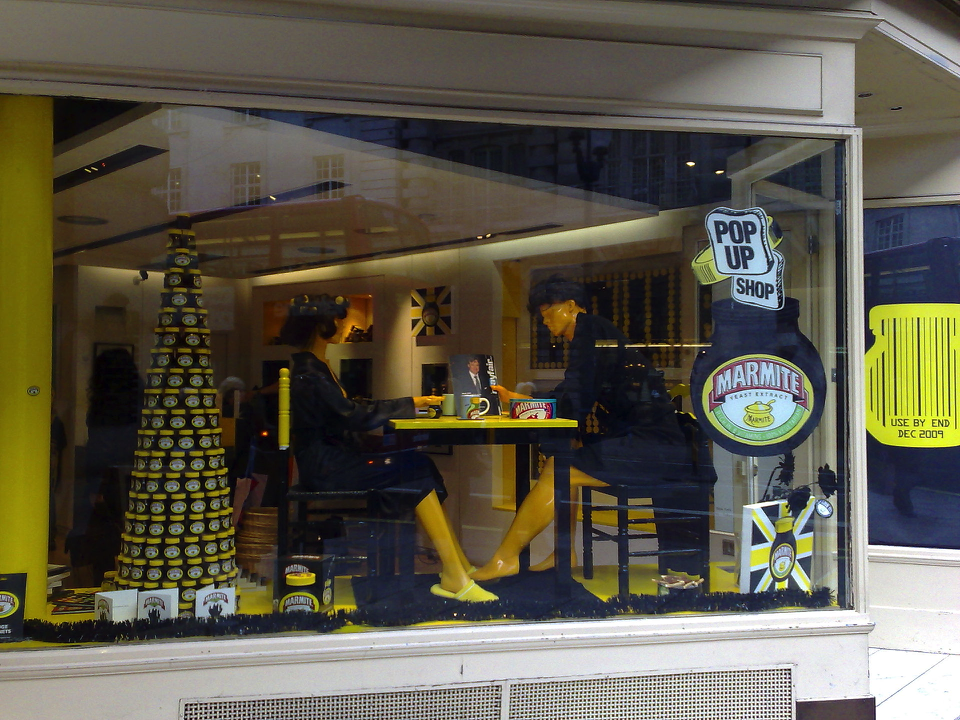 A Marmite pop-up shop in London. (Image by Gilda via Wikimedia Commons)
Similarly to pop-up stores, pop-up restaurants open temporarily during particular events and seasons.
Future prospects
Co-working spaces are likely to become more popular, thanks to the growing number of remote employees who value mobility and flexibility when renting a workspace. Co-living is also likely to grow in popularity throughout developed countries as household sizes decrease and the cost of housing in many major cities continues to increase. Rising commercial rents will also ensure that pop-up stores will remain popular. Retail facilities are not just property anymore—more and more often retailers are focusing on offering unique experiences, and pop-ups are exactly the type of real estate that serves this purpose.
For tenants, the primary attraction of communal facilities is the relatively low price. According to WeWork, the average rental cost for a co-working space in New York in 2016 amounted to $7,800 per annum, while the average for a conventional office was $10,350 per annum. According to Zillow, a studio in the Financial District of Manhattan costs around $43,000 per annum on average, whereas the cheapest studio in the WeLive co-living space costs $36,000 per annum.
The owner is able to offer lower rent thanks to a lower square-meter-per-tenant ratio. At the same time, the property owner generates higher revenue per square meter for the property as a whole.
Moreover, tenants don't have to cough up large deposits, nor sign on for long-term leases. As such, they can move out any time. A small start-up could rent a couple of desks in a co-working space, and if their staff expands quickly over a couple of months, they can quickly decide to rent a larger space. Conversely, if the business does not thrive, the start-up can easily reduce the number of workspaces they rent.
How investors are approaching the communal facilities market
Investors looking to participate in the co-working, co-living, and pop-up retail market are taking several approaches:
—    placing funds into start-ups and earning from their business growth;
—    renting or constructing buildings and opening their own businesses;
—    placing their funds into the construction of buildings in which other companies will open co-working or co-living spaces;
—    and investing in funds specializing in these types of property investments.
Smart investors have already realized that the simplest and the most efficient way to invest in shared spaces is to purchase co-living spaces and micro-apartments in promising locations. The threshold to enter the market is relatively low ($100,000 per unit). Management companies oversee the property's maintenance and dealings with tenants. We recommend investing in properties located in districts where infrastructure is being developed and that will be popular with tenants within a decade.
Yulia Kozhevnikova is a real estate expert at Tranio.com and an overseas property broker.
Tranio.com is an international overseas property broker with a network of 700 partners worldwide and a catalogue of more than 110,000 listings in 65 countries. The company publishes daily news, high quality analysis on foreign realty, expert advice, and notes on laws and procedures related to buying and leasing properties abroad so that readers can make their property decisions with confidence.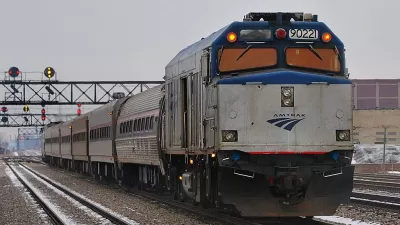 Amtrak Ramping Up Infrastructure Projects
Thanks to federal funding from the 2021 infrastructure act, the agency plans to triple its investment in infrastructure improvements and new routes in the next two years.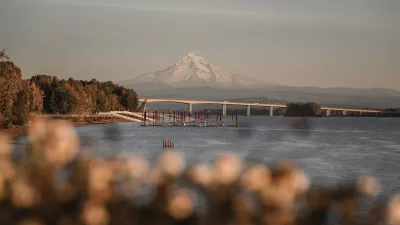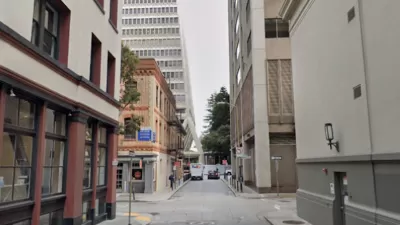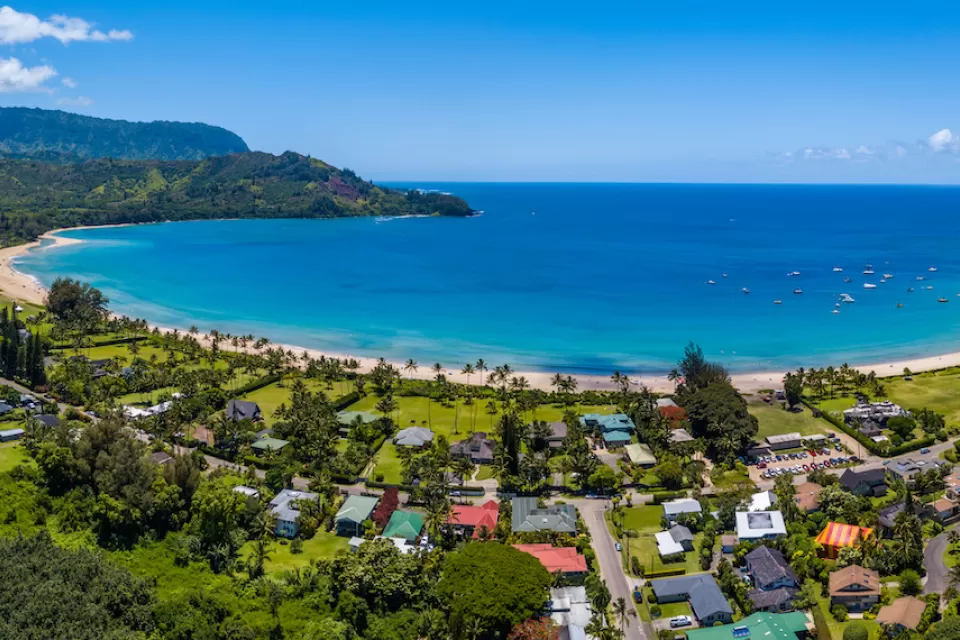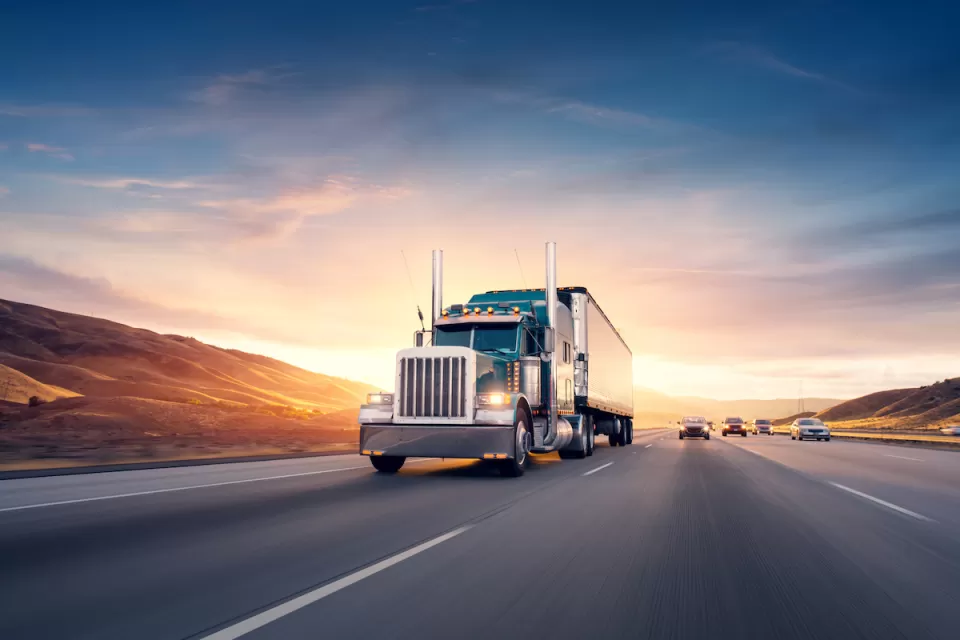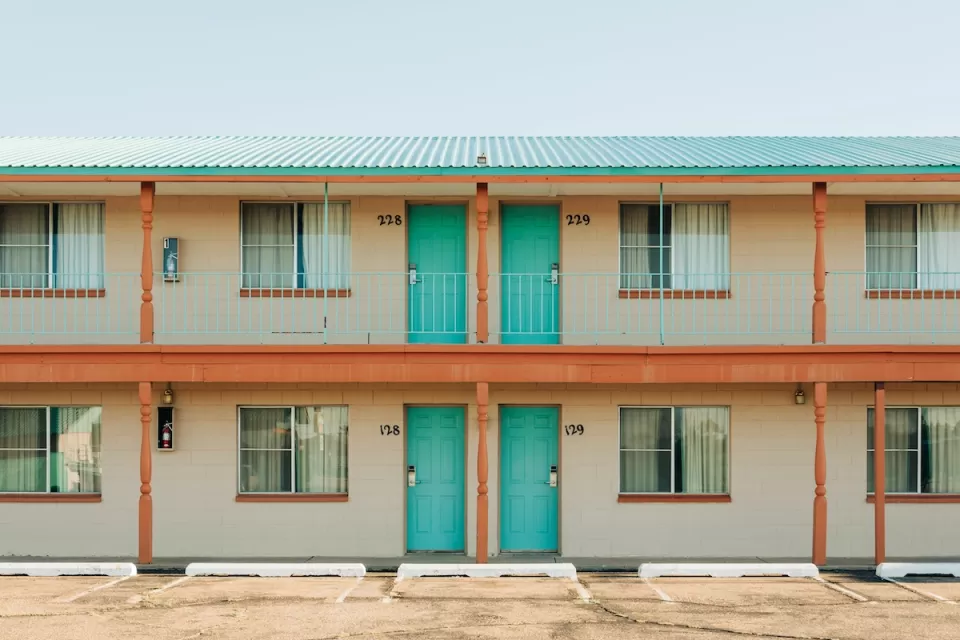 This six-course series explores essential urban design concepts using open source software and equips planners with the tools they need to participate fully in the urban design process.
Learn the tools for implementing Universal Design in planning regulations.
View More