This past week at the Association of Collegiate Schools of Planning conference, planning academics shared their research on planning for bicycles including bike sharing, bicycle education, and the use of cargo bicycles.
---
This week planning academic from across the globe came together for the Association of Collegiate Schools of Planning Conference. I sat in on a a few sessions on bicycle planning with key insights to inform planning practice. A few of my favorites are shared below.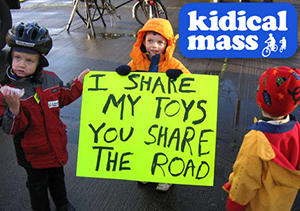 Bicycle Education - The Missing Link: In 2012, 726 cyclists were killed, and many of those were children. Mary Butcher at the University of Virginia undertook research to understand how bicycling education can be comprehensively introduced in the United States to reduce bicycling accidents. Europe has much stronger bicycling education culture, which integrates bicycle education throughout a child's development. Books targeted toward the ages 0 and 2 include cycling, and parents bike with their children in toe.
Between 3-6, children receive bicycles, and preschools provide bike parking. Also at that age, children learn to ride a school and receive with books about biking. Bike parks allow young children to learn how to ride a bike, how to say in their lane, and how to interact with other bikes. Between 7-10, children receive their second bike and begin education by police about how to to interact with traffic. Children are provided with a traffic garden, similar to the safety towns found in the United States, for learning how interact with other types of transportation. Between 11-14, children ride independently and continue learning bike skills, such as how to change a tire.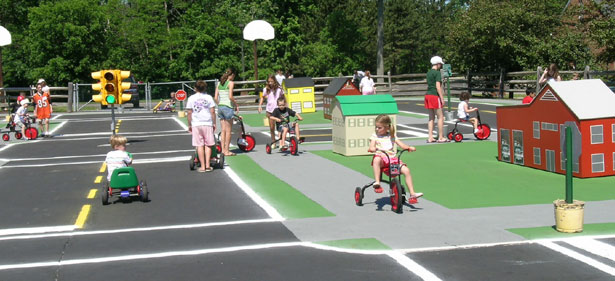 Bike education in the United States is very diverse, with hundreds of different programs. The key difference between the United States and Europe is that in the United States, bicycle education is not delivered consistently across communities, nor is it delivered in a holistic life cycle approach. The Europeans devote early focus to cycle safety and then later to traffic safety. The early culture of cycling, combined with an institutional commitment to cycling education in schools and public safety education has led to a safer behaviors and fewer cycling deaths among children.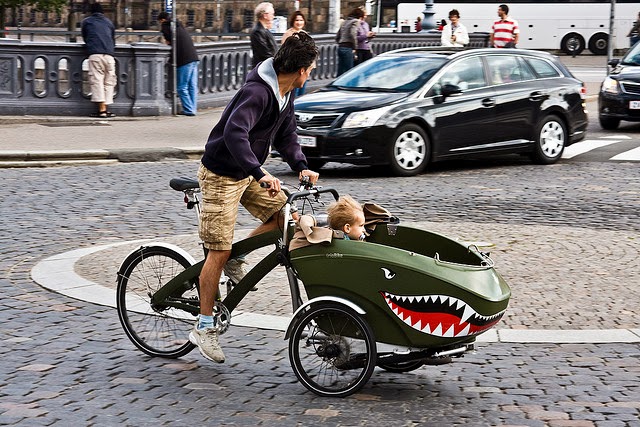 Cargo Bikes as a Growth Area for Bicycle vs. Auto Trips - Exploring the Potential for Mode Substitution Behavior: Billy Riggs, at Cal Poly at San Luis Obispo, noticed a significant increase in cargo bicycle usage across the United States. He wanted to understand how people's mode choice changes when they own a cargo bike. A cargo bike is a human powered bicycle that allows for carrying loads of groceries, children, or other items. Riggs thought that cargo bike owners would be likely to begin to substitute automobile trips for cargo bike trips. He found that of the 299 cargo bicycle owners surveyed, 68.9 percent changed their travel behavior after purchasing a cargo bike, reducing the number of automobile trips by 1-2 trips per day. Two key reasons cited for this change included the ability to get around with children and more gear. Those whose travel behavior did not change were already choosing their bicycle for most trips, and the cargo bike simply made some trips more convenient. Of the trips on the cargo bicycle, 57 percent included children. A majority of cargo bicycle owners, 62 percent, have considered giving up their automobile, but said better bicycle infrastructure and feeling safe in inclement weather would be needed. One challenge is that most cargo bicycle users are white and affluent. Cargo bicycles offer the opportunity to assist in active transportation across broader demographic groups. Based on these results, further research could include focus on overcoming weather-related and other elemental barriers (such as electric assist for heavy loads), which continue to be an obstacle to every day cycling. Further investigation could also focus on families modeling healthy behaviors to children with cargo bikes. Further details are available in Riggs's slides, available on Slideshare.
Sharing Riders - How Bike Sharing Impacts Bus Ridership in New York City:
A large goal of many bikeshare programs is to increase connectivity with transit and encourage last mile connectivity. But research has found that bikeshare users substitute bikeshare instead of walking or riding transit. Kayleigh Campbell of Columbia University, along with

Candace Brakewood,

 wanted to understand how bikesharing is impacting transit usage in New York City. The number of bikeshare riders is small compared to overall transit ridership, but there has been small decreases in transit usage in New York in areas where bikesharing stations exist. Campbell explored the impact of the introduction of bikesharing by comparing conditions before and after the addition of bikeshare facilities. The detailed results are not yet available, as they await review by the MTA. The results show that bikeshare reduces ridership on bus routes in the area of the bikeshare station. This is not a one-to-one relationship, but a huge portion of bikeshare users are using bikes as a substitute for the bus. Such results are a positive for those promoting active transportation, and a plus for the transit agency dealing with overcrowded buses during peak travel periods.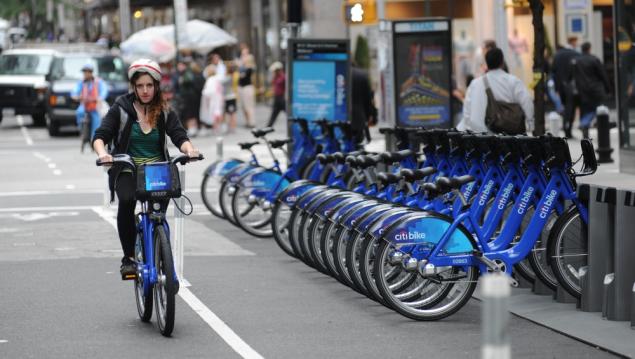 Does your community have a great bicycle education program? Have you noticed more cargo bikes in your community? Are you seeing changes in transit usage in your community? Let me know what you think of these research findings. 
---
European Cities Act on Density
The sprawling mass of suburbia has been a disaster for the environment. But now smaller, denser cities herald a renaissance in city living.
Nashville Sets Downtown Parking Maximums
Nashville is the latest city to enact a substantive change to the parking requirements set by the city's zoning code—doing away with parking minimums and setting parking maximums in the city's Urban Zoning Overlay.
This six-course series explores essential urban design concepts using open source software and equips planners with the tools they need to participate fully in the urban design process.
Learn the tools for implementing Universal Design in planning regulations.
View More