In this interview for the "Planners Across America" series, Ken Bowers, AICP, discusses how the city of Raleigh will rely on the city's new comprehensive plan and development code to accommodate 100,000 new residents by 2030.
---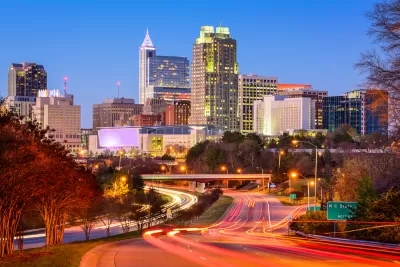 North Carolina's capital city of Raleigh is the largest apex in the three-city Triangle region, encompassing the college town of Chapel Hill, the historic city of Durham, and the booming Research Triangle Park in between. One of the success stories of the New South and fastest growing cities in the United States, Raleigh went from a population of 300,000 in 2001 to 431,000 in 2013. It's projected to grow at least 100,000 more by 2030. Thus far, Raleigh has grown primarily by allowing low-density development and welcoming transplanted families that have outgrown, or been priced out of, the cities of the Northeast. Incrementally, Raleigh is beginning to look a little more like those cities.
Hired in 2006 as deputy planning director and promoted to interim director of Planning and Development in 2014, Ken Bowers is now director of the city's new Department of City Planning. He oversaw the development of the city's 2030 Comprehensive Plan, adopted in 2009, which calls for greater density and for development and more options for an increasingly diverse population. He is now overseeing the implementation of this plan, focusing on incremental refinements while a new sister department, Building Services, processes permits and responds to day-to-day challenges of development. Josh Stephens spoke with Bowers about Raleigh's future for the latest installment of the "Planners Across America" series.
Raleigh is the largest player in an urban region deliberately branded as the Triangle. What is Raleigh's role in the Triangle region?
I see our role as a place that caters to a diverse population, people at various stages of life, from young to told, and people who are looking for work or starting a business. We provide a very wide variety of types of housing for people to live in from spacious single-family dwellings to quite dense apartment buildings. We try to be a place that is welcoming to all sorts of newcomers.
Is there a conscious effort to distinguish Raleigh from Durham?
My perception is that there's more of a conscious effort in Durham. I think that's partly because when you're the big fish, you maybe feel less need to do that.
There's friendly competition, but I think folks in Raleigh are pleased as punch to see all the great things that are happening in Durham. We're watching what they're doing and seeing what we can borrow. I'm sure they're watching what we're doing and seeing what they can borrow from us.
One of the things that downtown Raleigh has evolved into is a go-to place for very large-scale events. Whether it's the Hopscotch Music Festival or the International World of Bluegrass Conference and Festival, if you need to bring tens of thousands of people to one place for a major event, increasingly the folks who are doing these events are looking to downtown.           
The Planning and Development Department is splitting into the departments of Planning and Building Services. What does that split mean?
I'll probably end up moving my office.
On the one hand, I think it's good to have a good relationship between people who are writing developing policy and writing code and those who are in the trenches implementing the code in Development Plan Review and Enforcement. We are retaining zoning and zoning enforcement, so that link will continue.      
On the other hand, it's a lot for one department head to keep track of in a rapidly growing community like ours, the sheer amount of permits issued is staggering. There are a lot of calls from folks at various stages of the review process, and it's very difficult to juggle that day-to-day need with longer-term strategic thinking about the future of the city. What will be valuable is to have one department head who is doing that long-term strategic thinking and another department head making the operational side run smoothly.     
Your biggest project is the 2030 Comprehensive Plan. What does that entail?
The planning process kicked off in 2007 and was occupying a significant share of the department's resources through 2009. Then we immediately embarked on a rewrite of the development code. When that's done, the large-scale projects that are occupying large numbers of staff members will be mostly behind us, so we can concentrate more on area planning and some strategic efforts. We need these tools in place for those things to come to fruition.
The plan, I think, has stood the test of time quite well. Our community, like every community, was impacted by the Great Recession. As we return to normalcy, most of the trend lines are headed in the same direction as they were in 2007, only more so. In general, none of the work we've done to-date indicates the need for major course correction.
We've adopted a new development code. It was about as close to a ground-up rewrite as could be. Like any big, complex law, you uncover some things that need tweaking. When we've looked at how the code has performed in the field, it has performed quite well. We were able to drop a month-and-a-half off the average time for processing on some of the processes, particularly the rezoning process.
There's a group called Grow Raleigh Great that's probably been a thorn in your side.
We have been engaged in active dialog with Grow Raleigh Great and other groups. Part of what they have been involved in is organizing around a specific zoning case. That has evolved into a larger discussion of development policy. Their two hot-button issues have been the size and the form of neighborhood retail centers. The second issue has been density transitions on the edges of single-family neighborhoods.
How overall is densification received in Raleigh?
The old zoning code never contemplated a building of more than 40 units per acre anywhere. Now we've created a UDO that makes it a lot easier to zone for that kind of density. It was a new development type for Raleigh, but I'm seeing very similar types. The industry seems to be building these wrapped garage apartment buildings on lots urban sites everywhere.           
The shift in the marketplace is quite dramatic and willingness to pay a price premium to be in one of these vibrant center locations, versus a typical modern garden apartment complex off an arterial roadway, which in some cases is running at half as much. It's enough of a shift in demand to take a market that didn't exist and turn it into a market where thousands of units are being built in our cities.
The concerns are what you would think they'd be: neighborhood character and traffic. It's too early to tell in some cases what the traffic impact will be, but where we have seen counts of intersections there was essentially no change. I'm contemplating trying to do a primary travel demand survey to find out why it was different form the impact predicted. But traffic still remains a concern of many folks. And of course the scale of buildings is larger than what they're replacing, so there's a neighborhood character concern.
We've adopted into the code a much higher level of pedestrian amenities. We've found for at least some folks, they're not really happy with the look of the building until it's done, because the streetscape is the last thing to be installed. Then all of a sudden, there's this gracious public realm. They're getting places to sit and socialize, and amenities close to home. That will help people recognize that there's more to life than traffic than traffic and building height.
What did you learn from your work in the New York area?
New York City is an amazing, dynamic place. When you look at how it's set up and regulated the fact that it's as dynamic as it is kind of remarkable because of the number of hoops you have to jump through to do anything. That shows you how much economic vitality there is within the city.
My time in the Northeast impressed on me some of the things that the South does well, one of which is that we're accommodating to new housing. Even though there's a lot of demand for new housing, prices are pretty moderate. We have large taxing districts for things like a countywide school districts. That spreads the burden much more easily. It also means municipalities are not warring with each other over tax base.           
When I worked in New Jersey, it was frustrating. You can't get any residential product built anywhere. You'd work in these suburban towns along New Jersey Transit rail lines. You'd have sites available for housing, and people lining up to buy or rent, right on a rail line. But you couldn't get the project approved. Every town had their fiscal impact study that said housing is a loser and commercial is a winner. Maybe on an individual level it made sense for their bottom line, but the impact of everyone doing that was that the cost of everything was higher.
You majored in physics as an undergraduate then switched to regional planning. How do the two relate to each other? 
I got my physics degree, decided I wasn't really committed enough to live the academic life. There was sort of a period of post-collegiate slacking that involved being in a band. When I decided to get serious about life, I had taken an interest in urban issues and discovered that there's this field that dealt with it.
They don't really relate each other. I'm not afraid of math, although I've forgotten a lot of the advanced math I used to know. I do like to put numbers to a problem before I arrive at a decision. I find that bringing that quantitative reasoning to planning problems is important, and if you're able to explain that clearly for the lay public sometimes is eye-opening as well. 
What would you like people to know about Raleigh?
The thing about Raleigh is not that it excels at any one thing, but it's good enough at a large number of things. No matter what your interest is, you'll probably be able to pursue it here, unless your interest is working on Wall Street or being in Hollywood. We're trying to make a city that has a low barrier to entry so that you can pursue your dream, your startup, or your art project and you don't have to worry quite so much about how you're going to pay the rent.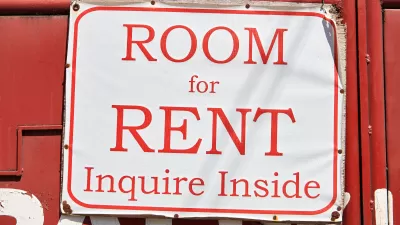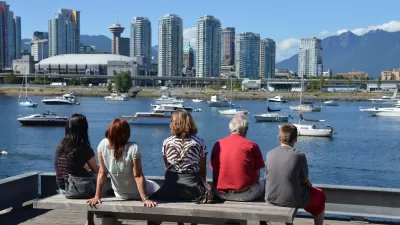 Ten Signs of a Resurgent Downtown
In GeekWire, Chuck Wolfe continues his exploration of a holistic and practical approach to post-pandemic urban center recovery, anchored in local context and community-driven initiatives that promote livability, safety, and sustainability.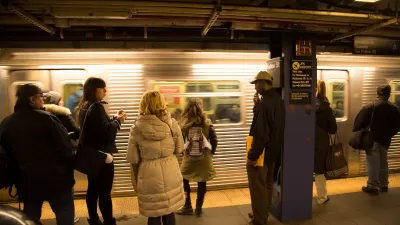 Off-Peak is the New On-Peak
Public transit systems in major U.S. cities are starting to focus on non-rush hour travelers as pre-pandemic commuting patterns shift and transportation needs change.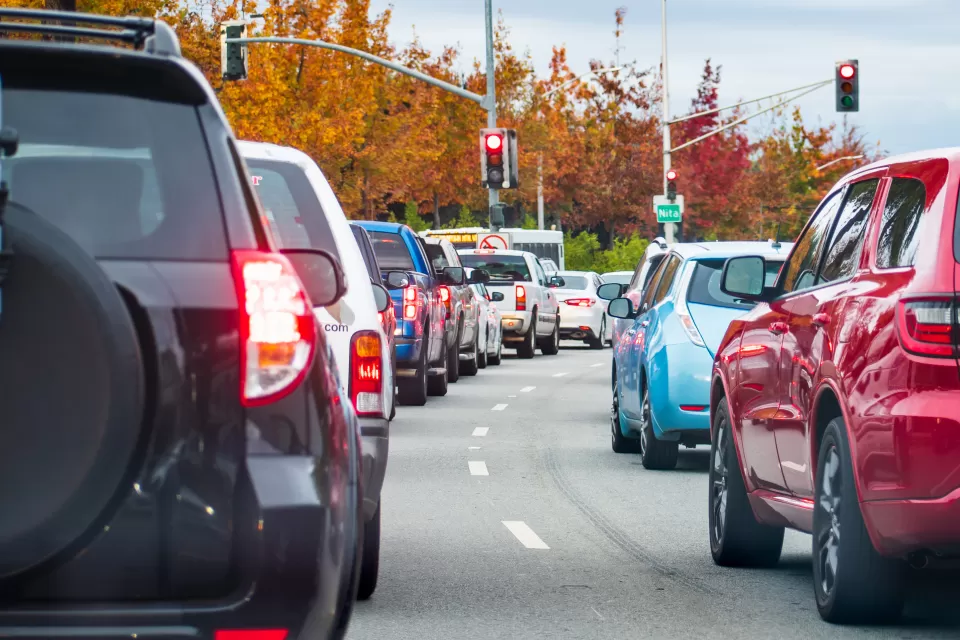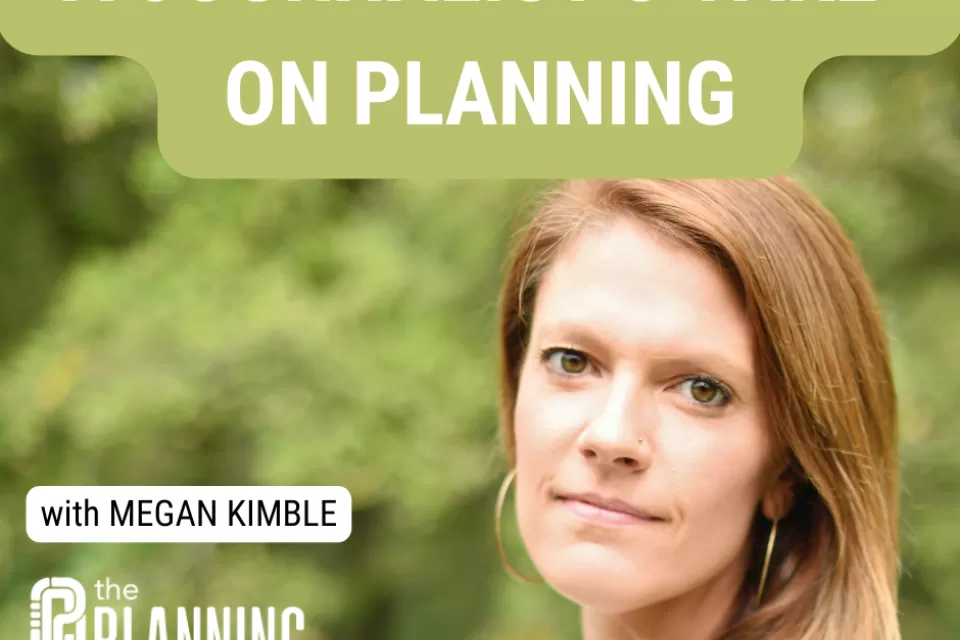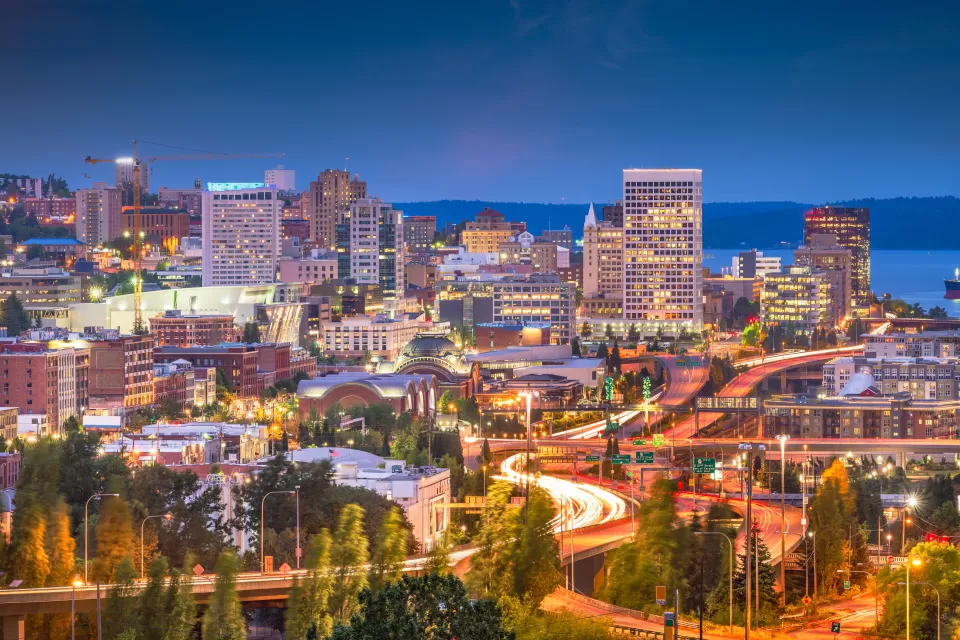 This six-course series explores essential urban design concepts using open source software and equips planners with the tools they need to participate fully in the urban design process.
Learn the tools for implementing Universal Design in planning regulations.
View More