"Zoned in the USA: The Origins and Implications of American Land-Use Regulation," by Sonja Hirt, describes the exceptional characteristics, compared to European land use regulations, that make U.S. zoning laws so conducive to sprawl.
---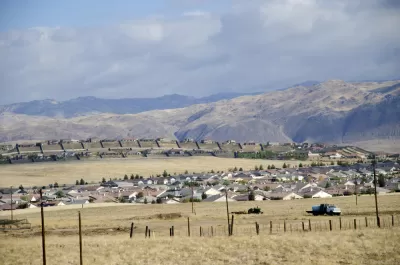 Why can a German get his taxes done by walking downstairs while I, in a perfectly dense neighborhood in Los Angeles, need to get in my car to find a konditorei?
This is, essentially, the question Sonja Hirt asks in Zoned in the USA, a surprisingly rousing analysis and history of American zoning laws. It takes an outsider like Hirt—who is Bulgarian and therefore familiar with both European cities and governmental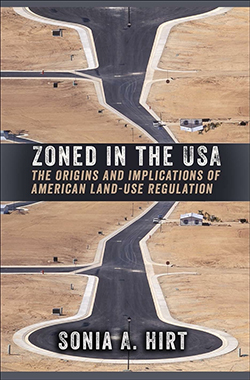 power—to recognize the stark differences between the control of land in American cities and that in their counterparts elsewhere in the developed world. A professor of planning at Virginia Tech, Hirt positions herself as the Alexis de Toqueville of planning, equally baffled and fascinated by the odd world that Americans have built. 
Hirt grounds her inquiry in a paradox: Americans proclaim their love for freedom and private property rights, and yet they gleefully submit to "tedious laws governing the building of their everyday environments and way of life." These laws, directly and indirectly, serve a single goal: that of promoting neighborhoods dedicated to the single-family detached home. 
The United States does not have an "ownership society" so much as it has a sprawl society. The United States ranks 17th out of a survey of 26 developed countries in homeownership rates, so homeownership per se does not explain why European cities are compact and American cities are spread out. The difference lies is in whether those homes share walls with other homes. In Berlin, Rome, and Paris, multifamily dwellings house, respectively, 81, 97, and 99 percent of the population. It's 80 percent in New York City, which is tops in the United States by far. 
The obsession with the single-family detached home comes with a cascade of mutually reinforcing preferences and policies that "appears to be an aberration in the history of the world's building regulations." Zoning was originally conceived as a way of separating noxious or harmful land uses from people who might be harmed by them. Europeans enacted hierarchical zoning, in which objectionable uses were excluded and anything not explicitly excluded was permitted. 
The United States takes the opposite approach. Noxious uses aren't segregated. Instead, prized uses are the ones that are segregated. Under this "flat" zoning scheme, "urban and suburban worlds in which everything was not only in its place but was also in its own separate place." This approach isn't so much wise as it is lazy. It's easier to exclude "incompatible" uses than it is to promote diversity. And incompatibility is infinitely reductive, with potential conflicts and desired exclusions at every turn, until its reaches the level of single-family detached house. That's why, where single-family neighborhoods are concerned, bakeries are treated no differently from nuclear power plants. 
The resulting sprawl runs afoul of many concerns, including "libertarian, economic, social, environmental, and aesthetic." The only people who truly benefit from segregation are homeowners and racists. Despite the rise of progressive planning techniques, like form-based codes, "obituaries for the traditional approach are premature."
Hirt conducts a comparative study investigating nuances between the U.S. land use system and those of England, France, Germany, Sweden, and Russia. The details are not riveting, but the conclusion is: "in none of them is local-level land-use control as strong as it is in the United States and in none does the single-family home hold such a legally privileged position."
Hirt includes several historical chapters. The first, which is mostly skip-able, sportingly going back to the Code of Hammurabi and, more recently, to the Pilgrims. European and American zoning law really started to diverge in the late 1800s. While European cities maintained their mixed uses—often focusing on aesthetic details—American rules "could be powerful because it was much easier to impose them on new settlements than on existing living cities." It also had mythical figures like Thomas Jefferson and Frederick Jackson Turner to bind patriotism to land ownership.
Culturally, "Victorian-era discourses redefined the traditional balance between public and private, household and city," resulting in the primacy of the (white) nuclear family. So seductive was this attitude that "in the United States, many believe that single-family, two-family, and multi-family housing somehow represent principally different types of human environment." 
Homeowners had every reason to favor their exclusive neighborhoods, lest developments encroach on their aesthetics and poor people on their morals, and everyone else followed suit. Planners, meanwhile, played on legitimate concerns about local corruption, embodied by the political "machines" of the late 1800s, by coming up with uniform rules that resisted discretionary action. Flat zoning offered the clearest way to "bind the bureaucrats by written rules that were as clear and inviolable as possible." 
By contrast, German planners apply the "daily needs test," in which even residential zones are punctuated by "small-scale retail establishments and offices that meet the essential everyday needs of a local neighborhood (bakeries, cafes, doctors' offices)." In the United States, you have to get in your car to get your streussel because "no similar discretion is embedded in contemporary American zoning." Attempts to the contrary "might well be accused of 'spot zoning,'" which is planning's greatest sin. 
The leap from morality to legalism was solidified by the Euclid Supreme Court decision of 1926, which confirmed cities' right to segregate land uses. Around that time, the American Planning Association encouraged cities to adopt zoning codes that would promote, "health, safety, morals, convenience, prosperity and the general welfare." In other words, they had carte blanche to be as exclusive, racist, and elitist as they wanted. But whereas racism and elitism would not hold water publicly, planners came up with economic and political justifications for strict separation of uses.
(Hirt deliberately spends little time on racism, partly because it's too easy a target and too obvious. She also hardly mentions modes of transportation, presumably because European cities have automobiles too—they just choose not to use them in the same way Americans do.)
Exclusionary zoning persists because, like European cities a century ago, American cities are now entombed in landscapes of their own making. Planners can no sooner un-zone their cities than residents would fill in their own swimming pools. Second, the wisdom of the status quo is taken as gospel. Once a country agrees on the "proper" mode of living, and when that mode of living is, on face, less complex than its alternatives, it spreads like prairie fire. This artifice makes it all the more remarkable that "the status quo in land use and buildings (persists) in the country where growth, mobility, and breathtaking change have been an integral part of the national life story." 
Thought Hirt often does not hide her bafflement, Zoned in the USA is that rare book that has a perspective but not an agenda. It likewise carries the heft of research but is compelling, and convincing, enough—sometimes just barely—to be one of the more enjoyable scholarly texts on what can be a dreadfully dull topic. It's a worthy tangent to the sociological insights of Crabgrass Frontier, and a steely rejoinder to Wendell Cox, Robert Breugemann, Joel Kotkin, and other conservatives who claim that suburban sprawl merely reflects market demand. Hirt writes, "As Foucault teaches us, rules and institutions that we often take for granted are far from 'natural'; they were simply made up at some point in time."
Now if only they could make me up a streusel. 
Zoned in the USA: The Origins and Implications of American Land-Use Regulation
Sonja Hirt
Cornell University Press
256 Pages
$24.95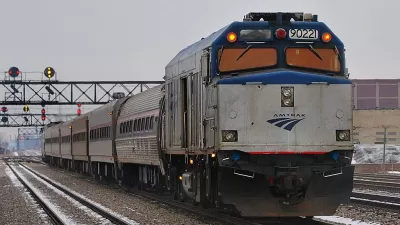 Amtrak Ramping Up Infrastructure Projects
Thanks to federal funding from the 2021 infrastructure act, the agency plans to triple its investment in infrastructure improvements and new routes in the next two years.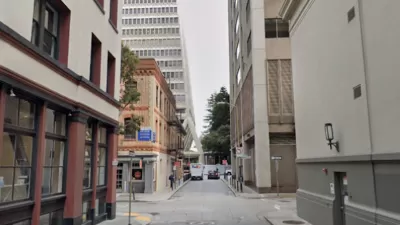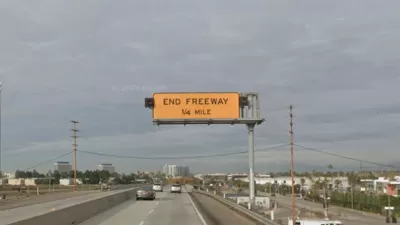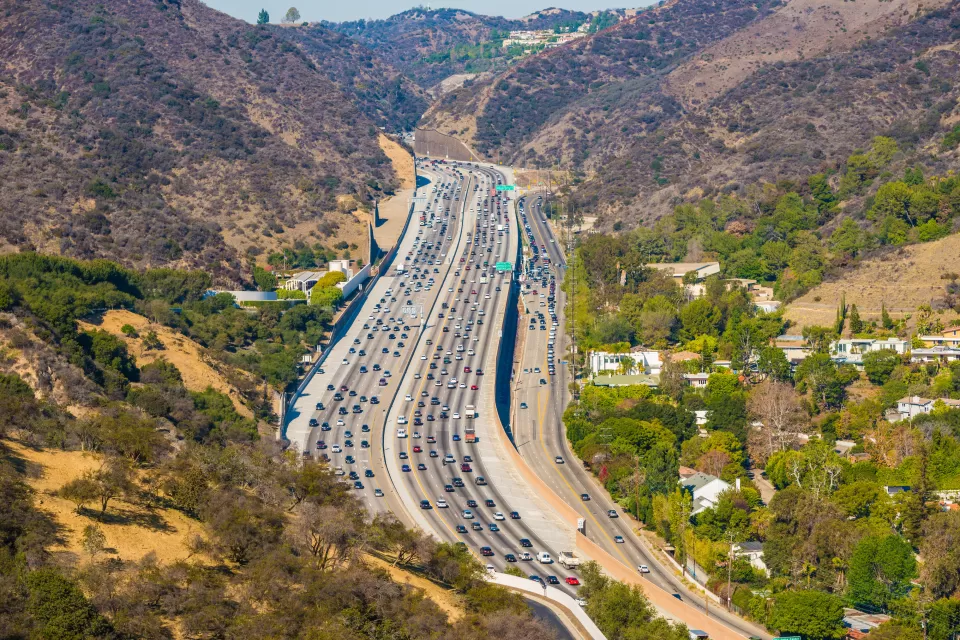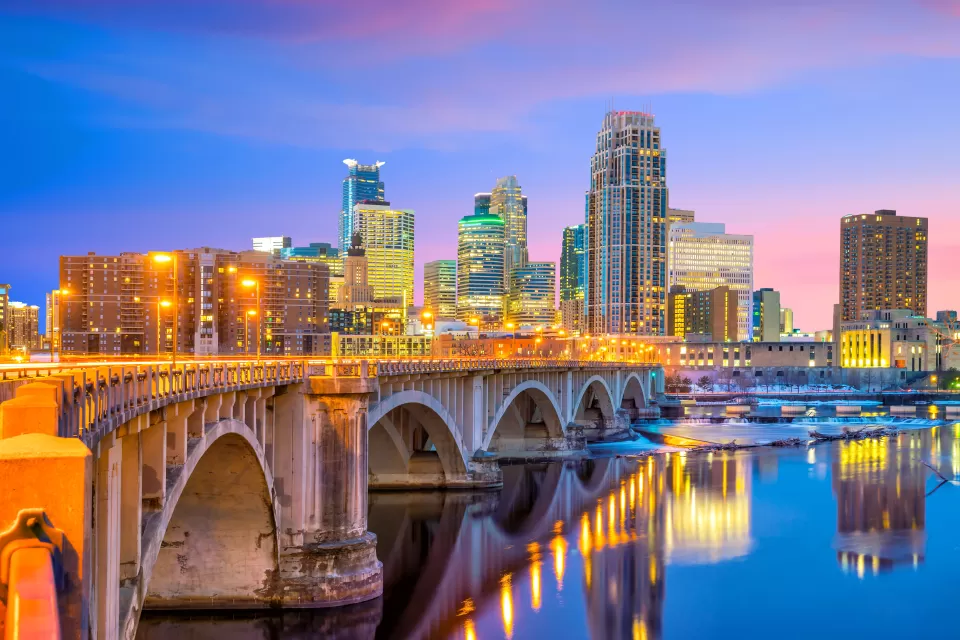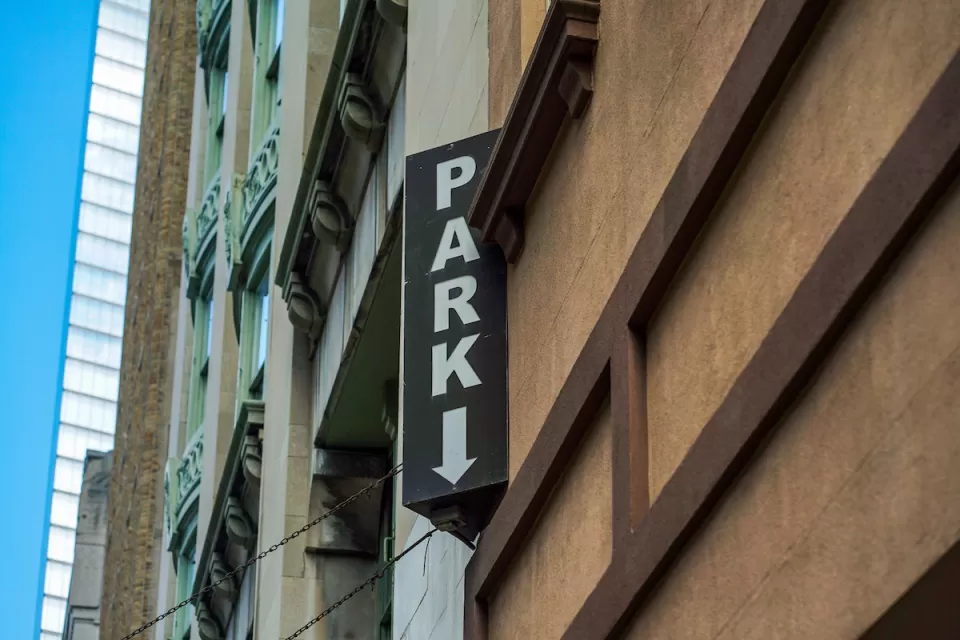 This six-course series explores essential urban design concepts using open source software and equips planners with the tools they need to participate fully in the urban design process.
Learn the tools for implementing Universal Design in planning regulations.
View More