Contrary to the prevailing narrative about decreasing vehicle miles traveled runs a constant decline in the number of carpools. Very little is known about why Americans are carpooling so much less, so can mobile apps hope to reverse the the trend?
---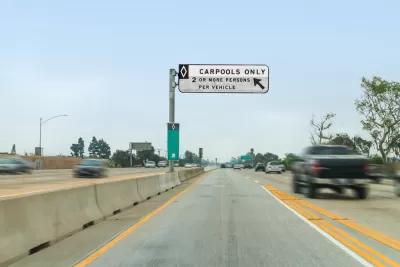 Planners have long attempted to get travelers out of single occupant vehicles. It's been a tough challenge—a little like sweeping water up hill. While trends in bike, walk, transit, and work-at-home have arrested historic declines or shown some growth as commuting modes, carpooling's decline has been unrelenting.
In 1980 the share of commute trips by carpooling was almost 20 percent. As shown in Figures 1 and 2, carpooling has declined over each decade with the most current data, 2013, indicating a commuting share of 9.4 percent for carpooling nationwide, under half of that in 1980. Record high fuel prices, a challenging economy that should encourage cost-efficient means of commuting, enhanced communication capabilities and public and private promotion of travel demand management initiatives notwithstanding, carpooling has continued to decline as a commuting mode.
Figure 1, U.S. Trend in Commuters by Mode (excluding SOV)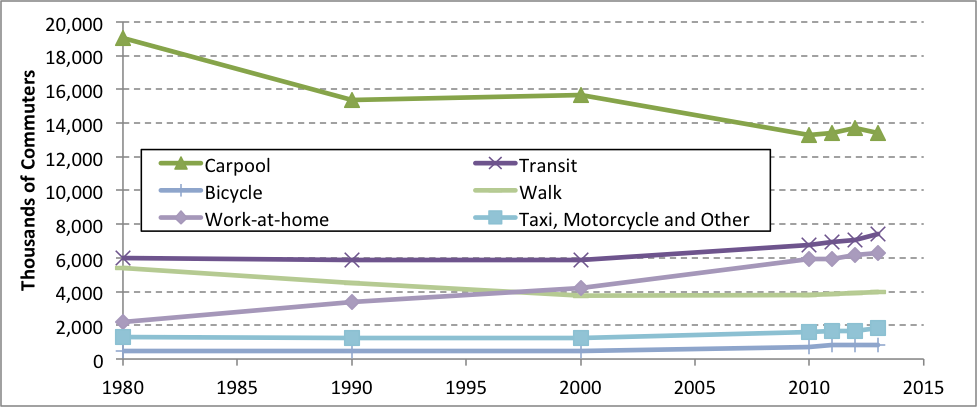 Source: Commuting in America 2013, by AASHTO
Figure 2, U.S. Trend in Drive-Alone and Carpool Commuting Mode Shares

Source: Commuting in America 2013, by AASHTO
The decline in carpooling is the most significant change in commuting behavior in the past few decades. According to Census and American Community Survey data, in 2013 there were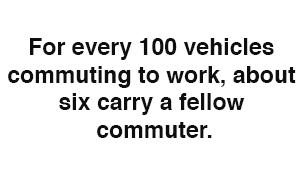 5.7 million fewer carpoolers than in 1980, a 30 percent decline, even as the number of workers increased by 40 million. There were 2.25 million fewer carpoolers than in 2000, a 14 percent decline. The decline in carpooling since 2000 impacted 50 percent more commuters than did the increase in transit use. Of all modes, the change in use between 2000 and 2013 was the second largest in magnitude for carpooling and the only decline (+12.18 million drive-alone commuters, -2.25 million carpoolers).
Planners and analysts have often thought that one of the most obvious win-win scenarios for improving mobility while minimizing some of the undesirable impacts of commuting and other travel (e.g., congestion, energy use, air pollution, travel cost, etc.) would be to encourage the utilization of the huge volume of empty vehicle seats traveling on America's roadways. Overall vehicle occupancy hovers at 1.67 passengers per vehicle and commuting occupancy sits at 1.13 passengers per vehicle (2009 National Household Travel Survey). Modest improvements in occupancy could translate into meaningful reductions in vehicle miles of travel and corresponding benefits in terms of congestion, energy use, emissions, travel expenditures, etc. The transportation system is already moving the seats; we're just not doing a particular good job of filling them with occupants.
Approximately half of the passengers riding with commuter drivers are other work commuters and half are persons carrying out other activities (e.g., going to school, going to daycare,
etc.). Thus, for every 100 vehicles commuting to work, about six carry another person to some other non-work activity and about six carry a fellow commuter. Various estimates suggest that anywhere from a majority to about one quarter of these fellow commuters are estimated to be "household pools"—a spouse or other family member commuting to work with the driver. Thus, only about three or four out of each hundred commuters are currently picking up another non-household commuter. 
Analysts have speculated on a host of causes for the decline in carpooling:
The general increases in wealth and the consequent expansion of vehicle ownership and licensing.

The dispersion of population and employment (i.e., large employment concentrations are more conducive to carpooling).
A decline in the number of employees at worksites as employers disperse employment sites makes potential matching into pools less likely.
The rise of multi-tasking to and from work—also called trip-chaining—makes shared travel less feasible.
Greater worker schedule flexibility most likely impedes carpool formation as commuters are unwilling to give up their schedule flexibility to coordinate with a fellow traveler. 
Declines in employment types conducive to carpooling (e.g., manufacturing, construction, etc.).
An aging workforce where the propensity to carpool declines as workers age.
Differential tax treatment of employee subsidies for parking versus carpooling.
And on a more speculative note:
Cell phones, audio systems, in vehicle eating, etc. may result in persons wanting privacy while they travel and not wanting to, for example, have someone else in the vehicle listening to them visit with their spouse or client.
A growing share of younger workers not as accustomed to sharing as prior generations (bedrooms, bathrooms, phones, televisions, etc.) may be less comfortable sharing space with strangers while traveling.
A desire to minimize travel time as busy workers strive to be productive in a competitive economy.
Better transit options may be attracting some previous carpoolers.
While carpooling continues to decline and with a limited understanding of the contributing factors, there are huge bets being placed on the ability of technology to enable greater ridesharing. The infatuation with the concepts of the sharing economy and on-demand services is creating an expectation that collective use of assets (including vehicles) enabled by technology can produce greater efficiency and utility. However, the boundaries of acceptance of sharing, and the extent to which it extends beyond sharing things versus sharing personal space, remains to be fully tested by market forces. 
The most recent example of the expectation of this sharing behavior is the attention being given to UberPool. The concept behind UberPool is straightforward—a single driver picks up not one, but two passengers who are headed in the same direction. The vehicle then drops off one passenger, and perhaps picks up a third before the first is dropped off. In this scenario, customers are "ridesharing." If the system can be managed to increase occupancy with minimal impact on customer travel time then one can deliver greater efficiency and lower cost. This concept, also implicit in the strategic vision of Lyft and numerous other apps targeting transportation, presumes an ability to consolidate or aggregate demand as a fundamental tenant in improving the efficiency of mobility.
Even autonomous and connected vehicle scenarios envision the aggregation of demand as a fundamental tenant to enable capturing some of the benefits of greater utilization of existing transportation infrastructure – both vehicles and travel ways. Indeed, some autonomous vehicle scenarios envision autonomous vehicles replacing public transportation as we know it today as fleets of autonomous vehicles aggregate demand (pick up multiple travelers going in similar directions) to produce greater transportation system efficiency.For example, moving the average auto occupancy of 1.67 up to 1.75 would reduce VMT by 5 percent.
Realizing significant benefits from these concepts requires several conditions:
Very powerful real time commuting and communications capabilities to solve the traveling salesman problems (trip scheduling and dispatching),
A critical mass of candidate travelers (activity/land use density) so that the prospects of convenient geographic and temporal matches are sufficient to produce convenient non circuitous trips, and
A sufficient share of travelers who are willing to relinquish control of their travel once they've accepted a ride and are willing to share their personal space in the travel vehicle.
The decline in carpooling over the past few decades suggests that the sales pitch, even if enabled by powerful technology capabilities, may not be easy. The transportation community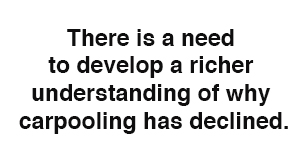 needs to develop a richer understanding of customer and potential customer barriers to carpooling or ridesharing scenarios. A greater understanding of the change in carpooling behavior is a prerequisite to understanding the potential of existing travel demand management strategies and emerging technologies, public policies, and business models to meaningfully influence travel behavior and enable growth in ridesharing. Current carpooling appears to have devolved into two or perhaps three major groupings:
A residual group of long distance travelers (e.g., workers in a car plant in Kentucky) sharing driving chores and costs.
Household pools consisting of household members who share the same general time and direction of travel.
Those assembling into pools to qualify for faster trips in HOV or HOT lanes or take advantage of employer or other promotional program incentives.
Understanding their behavior may be very different than in prior periods with more robust carpooling levels. Additional research into the causes of the decline in carpooling and the prospects for customer acceptance of shared ride travel under various conditions would serve a critical need. Private entities are investing heavily in app-based carpooling as a viable business model that can help solve transportation problems [1]. The verdict is out regarding the extent to which transportation network companies can help reverse the declining trend in carpooling for commuting or influence overall vehicle occupancy levels for travel for other trip purposes.
If we can't make carpooling and ridesharing work better and we want transportation to be more resource efficient, we better get to work on scaling the vehicle size to match the passenger load and then see if customers are more accepting of less space than shared space.  
The opinions are those of the author—or maybe not—but are intended to provoke reflection and definitely do not reflect the policy positions of any associated entities or clients. COntact the author at [email protected]. Thanks to Dr. Xuehao Chu, Philip Winters, and Alan Pisarski for sharing ideas on carpooling issues and trends. For more on carpooling and commuting see Commuting in America 2013, by AASHTO. 
---
[1] Various sources use different terminology for the use of smart device apps to secure transportation services. While the companies are commonly referred to as transportation network companies (TNC's), term such as ridesourcing, e-ride hailing or e-pooling can describe the act of using these services to secure transportation.  
---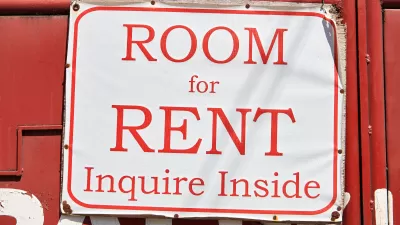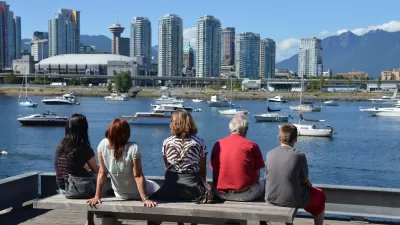 Ten Signs of a Resurgent Downtown
In GeekWire, Chuck Wolfe continues his exploration of a holistic and practical approach to post-pandemic urban center recovery, anchored in local context and community-driven initiatives that promote livability, safety, and sustainability.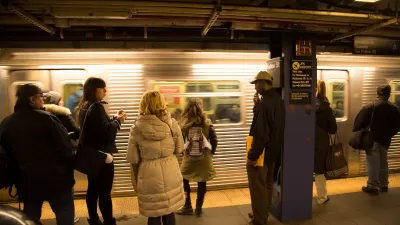 Off-Peak is the New On-Peak
Public transit systems in major U.S. cities are starting to focus on non-rush hour travelers as pre-pandemic commuting patterns shift and transportation needs change.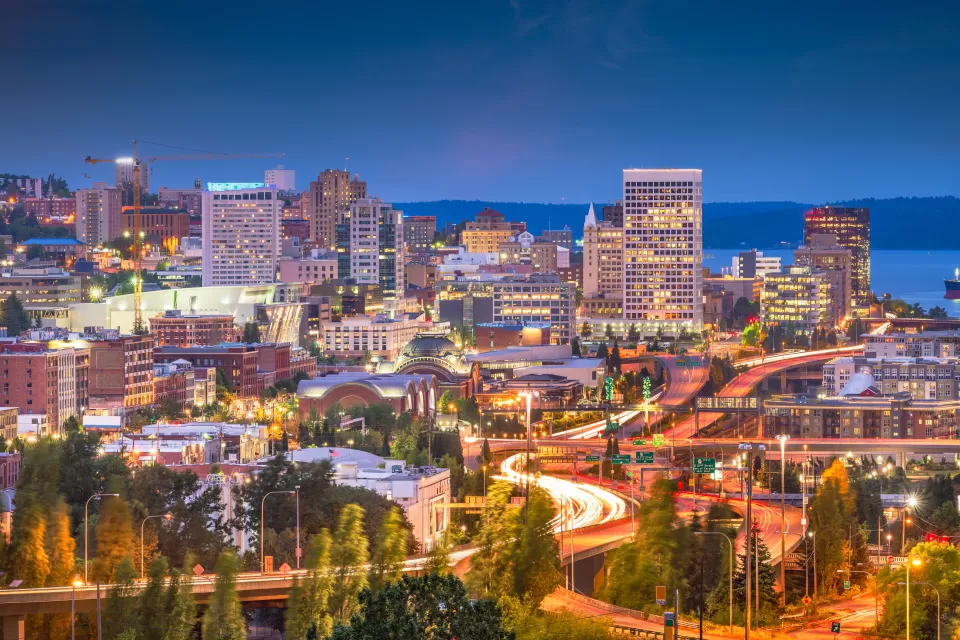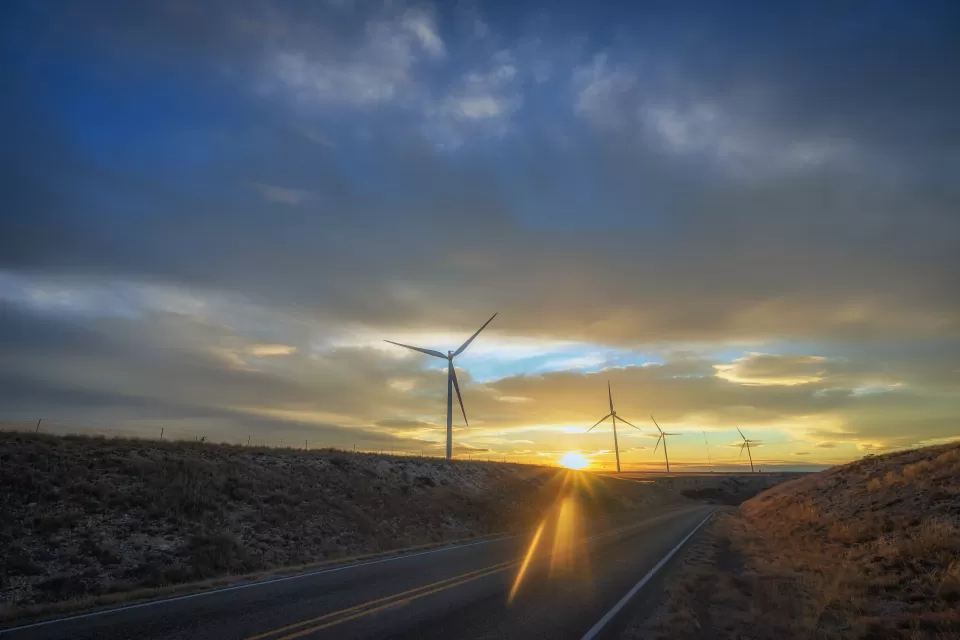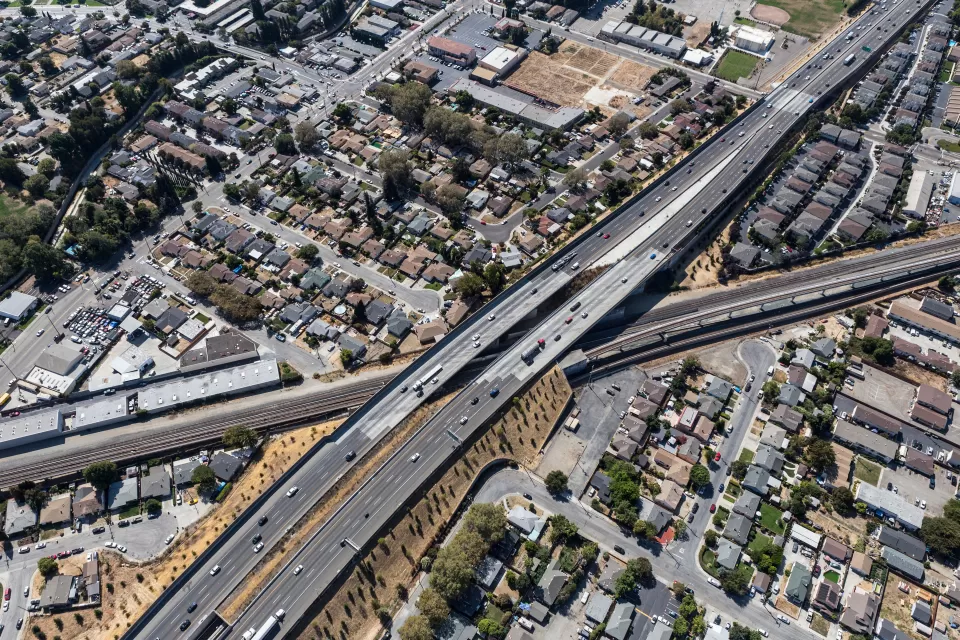 The Limitations of 'Reconnecting Communities'
The Biden administration has pledged to correct the damage imposed on communities by highways and infrastructure, but many projects are only committing to minor improvements, not transformative changes.
This six-course series explores essential urban design concepts using open source software and equips planners with the tools they need to participate fully in the urban design process.
Learn the tools for implementing Universal Design in planning regulations.
View More