Google's bold new design for a self-driving car has no steering wheel or pedals. And it has a top speed of 40 km/h. Here is a look at Google's plans and the role low-speed automated vehicles could play in urban transportation.
---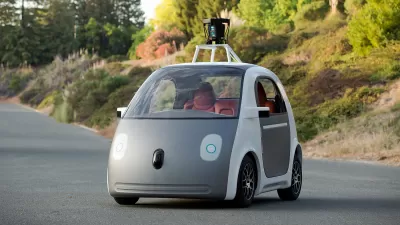 Google has been in the limelight even more than usual in the last few weeks, thanks to a couple of attention-grabbing technological developments. In late April, they demonstrated to a couple of dozen reporters how their self-driving cars—production vehicles fitted with sensors and controlled by sophisticated software—can now handle a number of city driving scenarios. Just a month later, they disclosed their intentions to develop a petite, two-passenger self-driving vehicle, custom-designed from the ground up.
Unlike the modified Lexus and Toyota models that Google has tested so far, the cute, even cartoony electric vehicle would have no steering wheel, accelerator, nor brake pedal. And just as interesting: it would max out at 40 km/h. This lowers some of the technical hurdles Google must clear to make a vehicle that can drive itself without any need for human oversight. As a result, the timeline until Google's vehicle is ready for public use may be shorter; on the other hand, the minimalist vehicle would be unable to safely share the roads with faster and heavier vehicles. Further technological development will be necessary to progress to a more versatile vehicle that realizes the dream of a driverless taxi that can drive on any road, any time. Even so, low-speed fully automated vehicles like the one Google proposes could provide useful service in settings like retirement communities and university campuses. Moreover, traveling on speed-restricted roads in lower-density neighbourhoods, they could act as feeders for public transit routes.
If a hazardous situation suddenly emerges when driving down the road at high speed, a vehicle might need to quickly plan and execute a complex series of swerves and dodges to avoid catastrophe. At lower speeds, there's a better chance that a less involved manoeuvre—say a simple stop—will suffice to avoid a crash. And if a vehicle driving slowly does crash, at least the potential for injury is lower. So, limiting the top speed to 40 km/h makes it easier for Google to develop a car that can avoid crashes or injuries without any intervention from a human driver.
This low-speed strategy in vehicle automation is nothing new, of course. Earlier this year, the French company Induct began selling their Navia, an eight-passenger shuttle with a maximum speed of 20 km/h. If a hazard appears in its path—such as a pedestrian—it hits the brakes. Like Google's proposed vehicle, it has no steering wheel. Later this year in selected European cities, the CityMobil2 project will demonstrate the Navia as well as 12-passenger minibuses from Robosoft that top out at 45 km/h. And by 2017 in the United Kingdom town of Milton Keynes, fully automated two-passenger "pods" will be operating alongside pedestrian pathways at up to 20 km/h.
Vehicles like the Navia are intended for use on private roads in environments like university campuses, segregated from higher-speed conventional vehicle traffic. The same goes for Google's vehicle, which falls under the low-speed vehicle (LSV) classification in the United States and Canada—alongside vehicles like golf carts that are capable of exceeding 32 km/h but not 40 km/h. Because they are designed for use on low-speed, low-volume roads, LSVs are not required to meet the crash-test standards of conventional passenger cars. If LSVs shared roads and intersections with heavier or faster vehicles, their light construction and lack of crash energy absorption would put their occupants at serious risk. Freeways and highways are off-limits, of course, but even many secondary roads would be unsafe.
Google has built three prototypes so far, with plans for another hundred or so. They'll begin driving test vehicles—equipped with steering wheels and pedals—on closed courses this summer, and on public roads by the end of the year. At some point in the next couple of years, after they've wrapped up their testing, and after California's new regulations on the use of automated vehicles by members of the public come into effect, Google hopes to run a small pilot project, sans steering wheel and pedals. And if the project is successful, Google will then presumably move on to the even greater challenges of developing a more versatile vehicle that can operate with fewer restrictions.
Even before then, automated LSVs like the Navia can be put to work in settings like retirement communities and industrial and university campuses. And if low-speed road networks are provided in suburban neighbourhoods, these vehicles could also provide "first and last mile" access to and from public transit routes. But it's important to put automated LSV applications in context. In particular, automation can give significant mobility benefits when applied to buses. Partial automation in buses can boost safety and enable incremental but valuable increases in speed and reliability. Major benefits would come with truly driverless buses that run on protected busways: labour costs would plummet and transit agencies could run buses at much higher frequencies. These applications are possible with current technology. And while low-speed automated vehicles would be a useful addition to the urban mobility menu, it will take thoughtful planning to ensure they aren't simply a high-tech, expensive way to move people who could just as well have moved themselves on foot or on bike.
Antonio Loro is an urban planner with a particular interest in transportation innovations. In research conducted for TransLink and Metrolinx, he investigated the potential impacts of vehicle automation technologies. The views expressed in this article are those of the author and do not necessarily represent the views of, and should not be attributed to, TransLink or Metrolinx.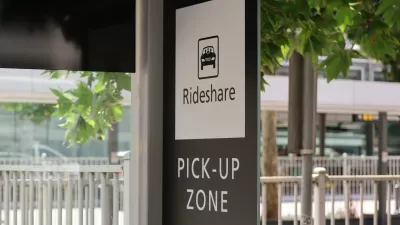 The Slow Death of Ride Sharing
From the beginning, TNCs like Lyft and Uber touted shared rides as their key product. Now, Lyft is ending the practice.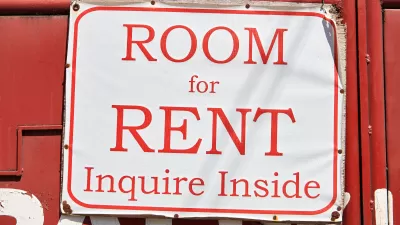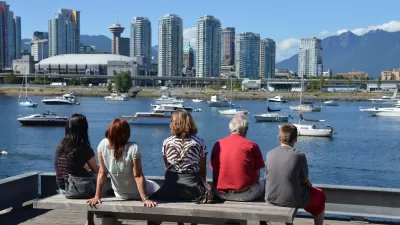 Ten Signs of a Resurgent Downtown
In GeekWire, Chuck Wolfe continues his exploration of a holistic and practical approach to post-pandemic urban center recovery, anchored in local context and community-driven initiatives that promote livability, safety, and sustainability.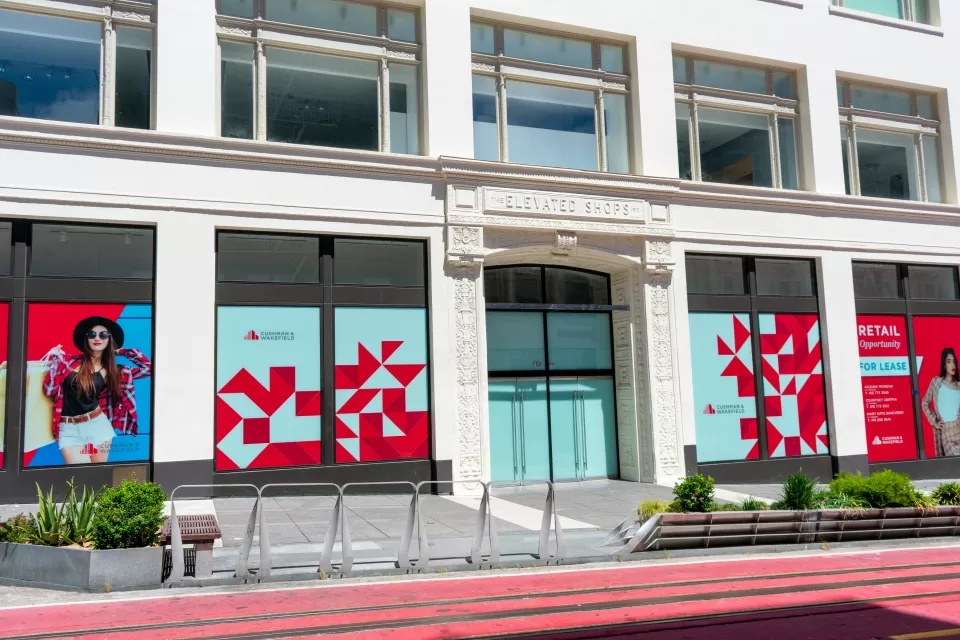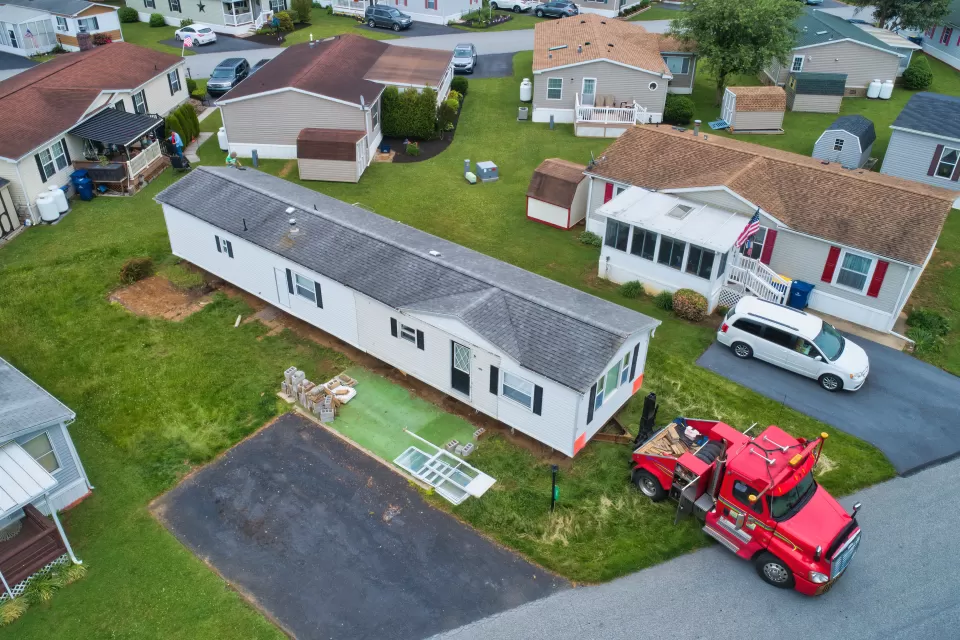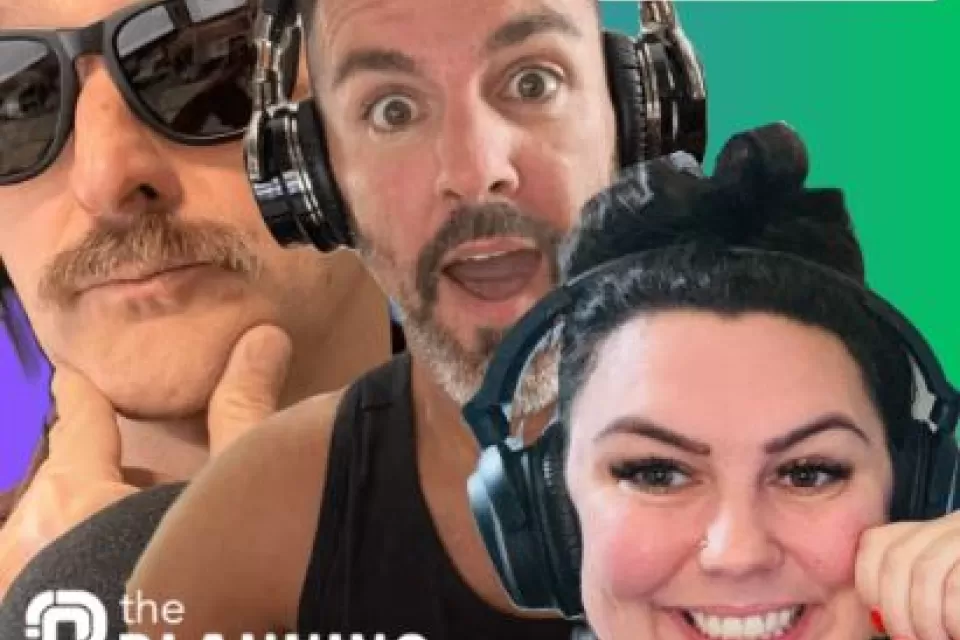 This six-course series explores essential urban design concepts using open source software and equips planners with the tools they need to participate fully in the urban design process.
Learn the tools for implementing Universal Design in planning regulations.
View More