New Edition of Alexander Garvin's The American City: What Works, What Doesn't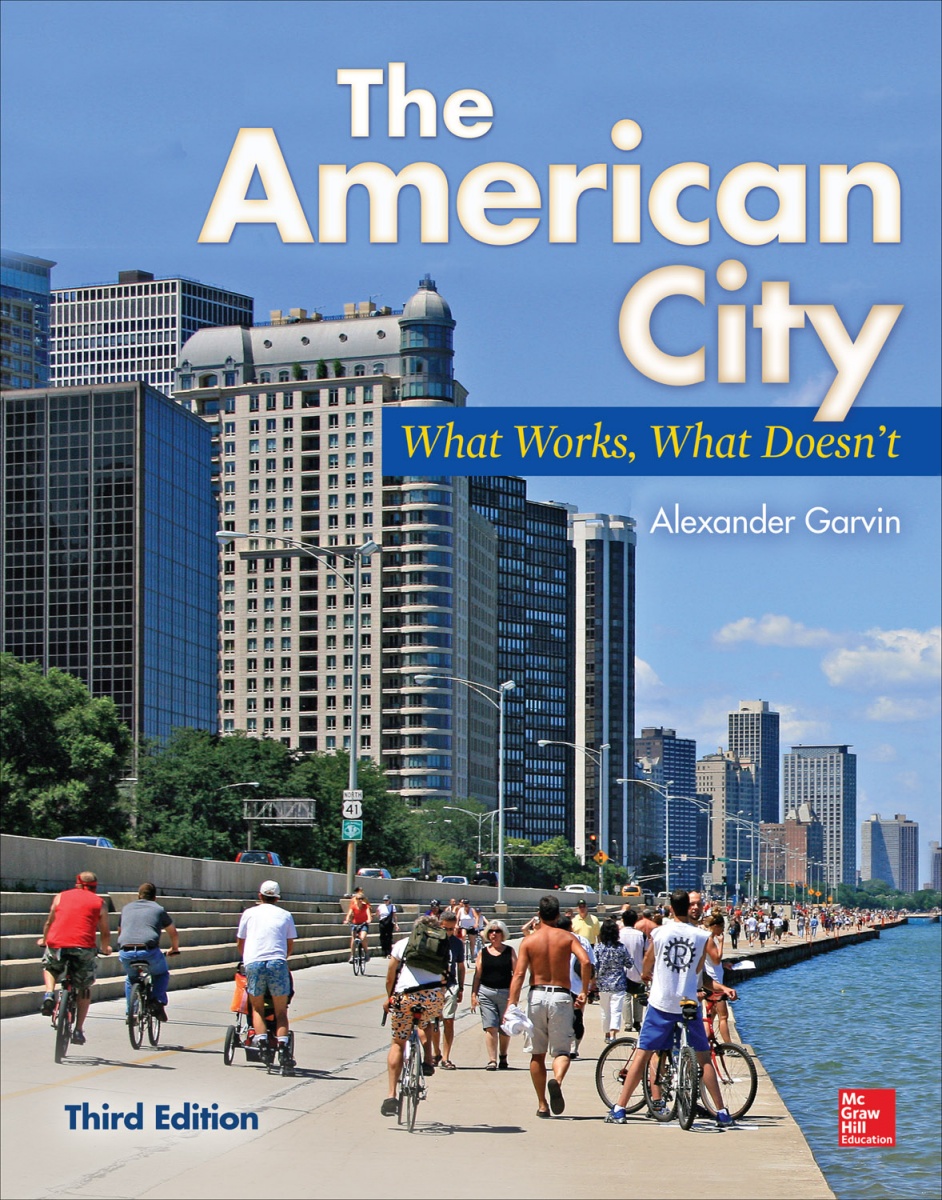 The Third Edition of The American City: What Works, What Doesn't examines more than 350 programs and projects that have been implemented nationwide in 150 cities and suburbs, evaluates their successes and failures, and offers relevant lessons learned from them. Nearly all of the book's 650 il­lustrations are now in full color.
Recent major urban initiatives are discussed, such as Chicago's Millennium Park, Houston's Uptown Busi­ness District, and Metropolitan Denver's FasTracks multicounty rapid transit network. A new chapter on retrofitting the city for a modern commercial econ­omy is included. This practical guide demonstrates how the synthesis of individual and private-sector efforts, community-level action, and broad-based government policy can—and has—achieved urban and suburban regeneration.
Alexander Garvin is President and CEO of AGA Public Realm Strategists. He is professor of Urban Planning and Management at Yale University where he has taught for 46 years. Between 1996 and 2005 he was Managing Director for Planning of NYC2012, the committee to bring the Summer Olympics to New York in 2012. During 2002–2003, he was Vice President for Planning, Design and Development of the Lower Manhattan Development Corporation.
Published on:
November 4, 2013 - 12:00am