Buried beneath the enthusiasm that's accompanied the unveiling of Peter Zumthor's design for the Los Angeles County Museum of Art is one important criteria by which the project should be evaluated: how does it contribute to the urban environment?
---
Buried beneath the breathless enthusiasm that's accompanied the unveiling of architect Peter Zumthor's design for a remade Los Angeles County Museum of Art (LACMA) is one important criteria by which the $650 million endeavor should be evaluated: how does it contribute to the urban environment?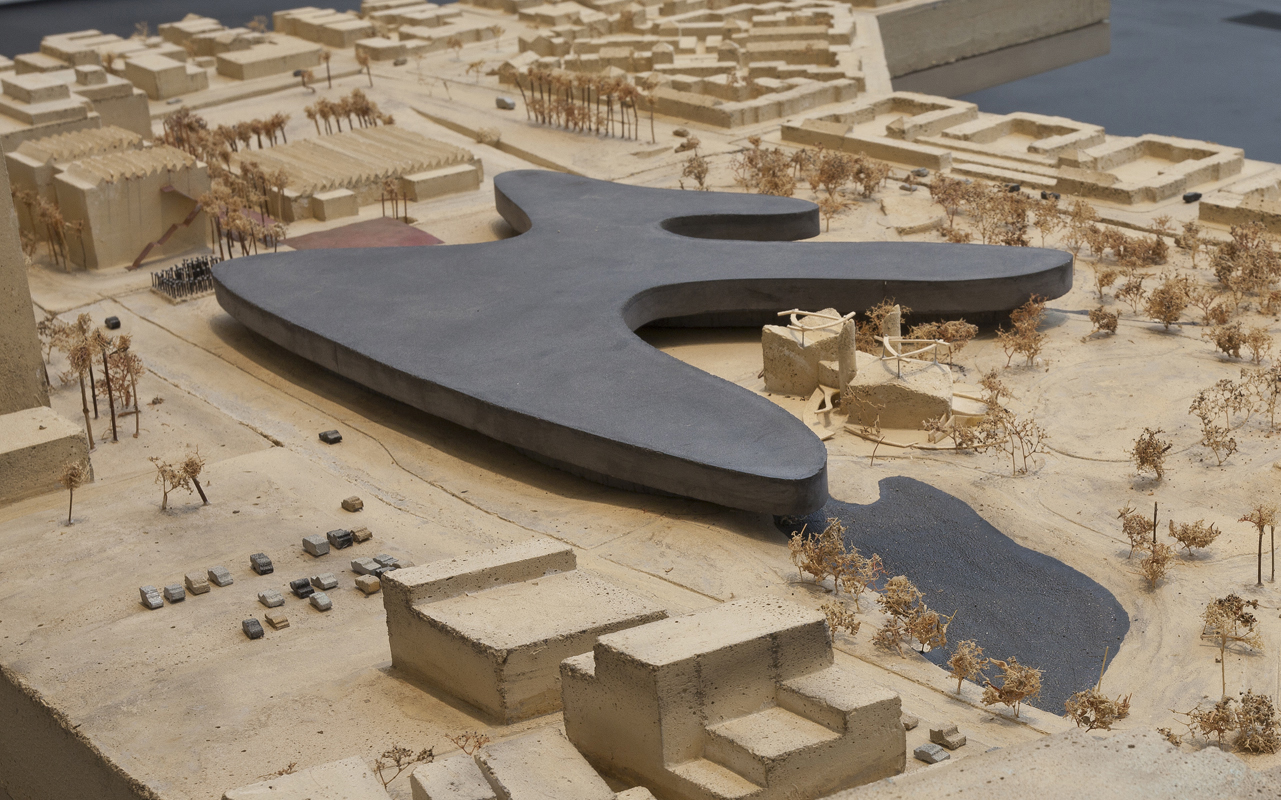 While the challenges of fundraising and questions over whether to preserve the museum's hodgepodge of current buildings have received the most attention, the mega-building's impact on the surrounding streets has received little. In a city looking to break free from its car-centric past by facilitating alternative means of transportation and pedestrian-oriented environments, this is dispiriting. This is, after all, a public building sitting on public land. It's imperative that the building serves the city, and not just the whims of an ambitious director and his design prophet.
From Welton Becket and Associates' Music Center (1964) to Richard Meier's Getty Center (1997), Los Angeles has a history of designing its cultural campuses as islands in the city. In fact, when LACMA was completed in 1965, William Pereira's three original galleries were separated from Wilshire Boulevard by a moat.
L.A. also has a history of neglecting its public spaces. But with new parks (large and small), new trails, tactical interventions, community events, and an expanded transit system, that's beginning to change. The City, or County in this case, should be building pedestrian-friendly environments, especially adjacent to the location of a future station along the "subway to the sea".
So, how does the museum think of its relationship to the street and the larger city? In the last decade, LACMA expanded to the west and north with new buildings designed by Renzo Piano. Unfortunately, the results of this expansion aren't exactly encouraging. Though Chris Burden's Urban Light piece provides a fine forecourt, the Broad Contemporary Art Museum is a 60,000 square foot behemoth whose hulking south façade turns its back to Wilshire Boulevard, providing a blank backdrop for auto-oriented billboards.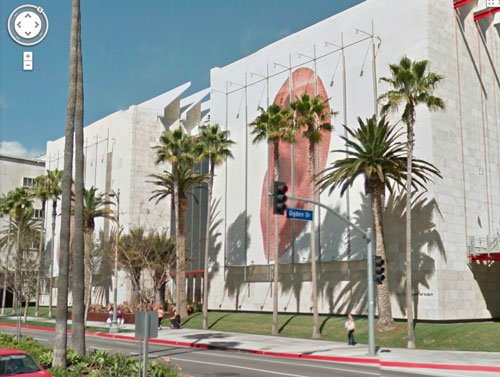 Rethinking LACMA's campus provides an opportunity for one of Los Angeles's premier public institutions to re-engage with a changing city where walkability and bikeability are becoming paramount to drivability. Located on a prominent site along the city's densest thoroughfare, and within close proximity to transit, LACMA has a responsibility to deliver people-oriented architecture, rather than a design oriented to the view from the sky, or what Danish designer Jan Gehl calls "bird shit" architecture.
Who cares whether the building looks like a lake, flower, or inkblot from 500 feet above? How does it look to a family walking along Wilshire Boulevard?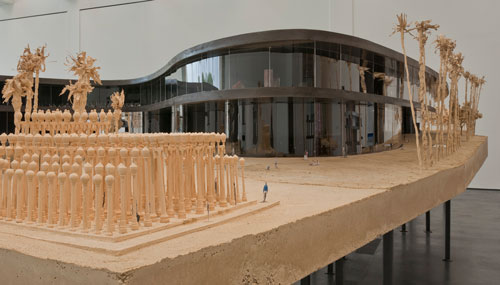 Could Zumthor's design be an improvement over the current campus? Perhaps. As Christopher Hawthorne indicates, the design is preliminary. Elements like cladding, lighting, and landscaping have yet to be articulated. A more porous relationship to the street and increased visibility for the artworks suggested by the current design could create a more pleasant pedestrian experience. Though the oppressive environment suggested by the relentlessly black model Zumthor's team has built looks more appropriately scaled for the Columbian mammoth recovered from the neighboring La Brea Tar Pits than a human being.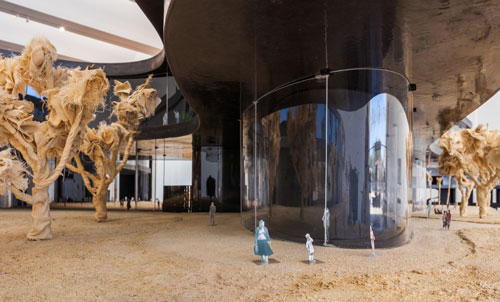 Los Angeles doesn't need more exorbitant trophy objects, it needs great places. And our discussion of this proposal should reflect that.
---
Inclusive Prosperity: No Displacement Necessary
Recent analysis identifies nearly 200 U.S. neighborhoods that have achieved the highly-sought-after goal of increasing the prosperity of residents without displacing the existing community.
Making Healthy Places
The editors of the book "Making Healthy Places," recently published in a second edition by Island Press, discuss the intersections of public health and planning, including key concepts such as green gentrification, health impact assessments, and AI.
Is it a Rowhouse, or a Rowhome?
Philadelphia has long been acknowledged as the capital of rowhouses in the United States. It's becoming more common for those rowhouses to be referred to as rowhomes.
This six-course series explores essential urban design concepts using open source software and equips planners with the tools they need to participate fully in the urban design process.
This course aims to provide an introduction into Urban Design Sketching focused on how to hand draw master plans using a mix of colored markers.
View More