Recent developments in Portland and Oregon suggest that smart growth is having only a modest effect, while driving down housing affordability, increasing traffic congestion and losing popularity in neighborhoods.
---

The 2000 Census shows that, as expected, Portland became more dense. What was not expected was that all-suburban Phoenix would become more dense than Portland, and that sprawl-defining Los Angeles would emerge twice as dense. It may be surprising that Los Angeles has been the nation's most dense urban area for two decades and has now passed Toronto. Even 100 percent suburban San Jose is 80 percent more dense than Portland and more dense than New York.
Despite the claims of the transit-media complex, Portland's anti-highway policies are failing. The 2000 Census shows that transit's work trip market share remains 20 percent below the 1980 Census rate, which preceded opening of the first light rail line. And, Portland's highway congestion has become the worst of any metropolitan area of its size.
Portland made some gains in the 1990s. More people used transit to get to work, but as in the other metropolitan areas that made transit gains, many more workers started driving alone. As Portland's three county transit district expanded both light rail and bus services, 33 percent of new commuters use alternatives to driving alone. But most of them were in the less costly car pooling and work at home categories. And Seattle can stop looking jealously down Interstate 5 at Portland. Without either smart growth or light rail, 51 percent of new commuters in the King County service area used alternatives other than driving alone. Here, as in Portland, carpooling, transit and working at home combined to make the difference.
It will doubtless come as a surprise that even Dallas did better than Portland. In the Dallas Area Rapid Transit service area, 39 percent of new commuters used alternatives to driving alone. And the greatest surprise -- not a single one took transit. Despite the opening three new light rail lines and one commuter rail line, transit work trip ridership dropped more than 3,000 and transit's work trip market share dropped 16 percent. This came as a hard blow to the local transit-media complex, which is doing its best to ignore, if not bury the news.
The most destructive result has been Portland's "green-lining" of housing opportunity by the urban growth boundary. According to the National Association of Homebuilders, Portland's housing affordability declined at a far greater rate in the last decade than in any other major metropolitan area. At the same time, housing affordability improved in faster growing areas, such as Atlanta, Phoenix, Las Vegas and Raleigh-Durham. The contrast between Phoenix and Portland could not be greater. Both urban areas densified, but housing affordability improved in Phoenix, while plummeting in Portland. The difference, of course, is that market forces were allowed to work to a greater degree in Phoenix, while Portland's planners played God and produced results like the Devil. An obvious footnote to all of this is that Oregon had the greatest loss of housing affordability, by far, of any state over the last 10 years. Land rationing in Oregon is doing just what economic theory predicts.
Moreover, there are other signs of trouble. Densification is no more popular in Portland's neighborhoods than it is in Berkeley, Boulder or Bozeman. As a result, a recent citizen's initiative sought to limit Metro's (the land use regulation agency) densification power. Metro feared passage so much that it placed a competing densification referendum on the ballot, which passed with 66 percent of the vote, The citizen's initiative received a respectable 43 percent. That either measure passed should be interpreted as a rebuke to densification, it would be a mistake for Metro to bask in its seeming victory.
Indeed, Metro may have "painted itself into a corner." The Metro referendum did nothing to limit the regulations already in place. These regulations will, unless changed, force continued densification. The problem is that, Metro advertised its measure as a densification limitation. If, contrary to voter expectations, densification continues, there will be additional citizen initiatives. Metro needs to be aware that previous misinterpretations of "shots across the bow" by arrogant governments have led to eventual electoral losses. For example, the tax and spending limitations in California, Colorado and Oregon eventually passed, despite losing in earlier elections. Metro's choice is simple -- either begin to dismantle the regulations that are forcing densification, or let the voters do it.
The census results and the election suggest that the battle over Portland's heavy handed land regulation is still raging. Smart growth may have peaked (or from my perspective reached its nadir) in Oregon.
Note: Date from this article (and data for metropolitan areas around the nation) is available at the following locations:
---
Wendell Cox is Principal of the Wendell Cox Consultancy and a Visiting Professor at the Conservatoire National des Arts et Metiers, Paris. He is also a member of the Amtrak Reform Council and was appointed to three terms on the Los Angeles County Transportation Commission by former Mayor Tom Bradley.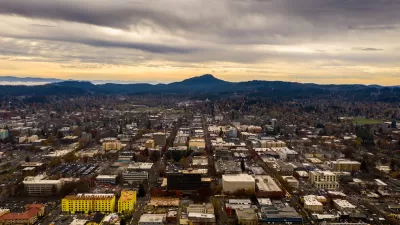 Eugene Ends Parking Minimums
In a move that complies with a state law aimed at reducing transportation emissions, Eugene amended its parking rules to eliminate minimum requirements and set maximum parking lot sizes.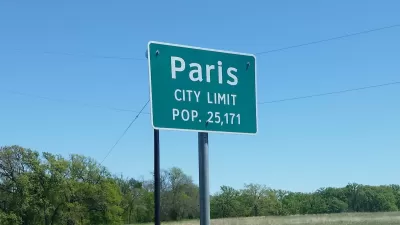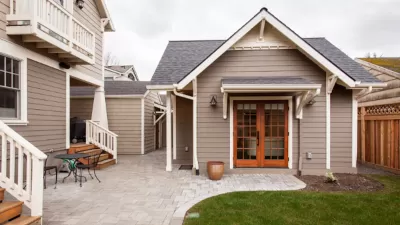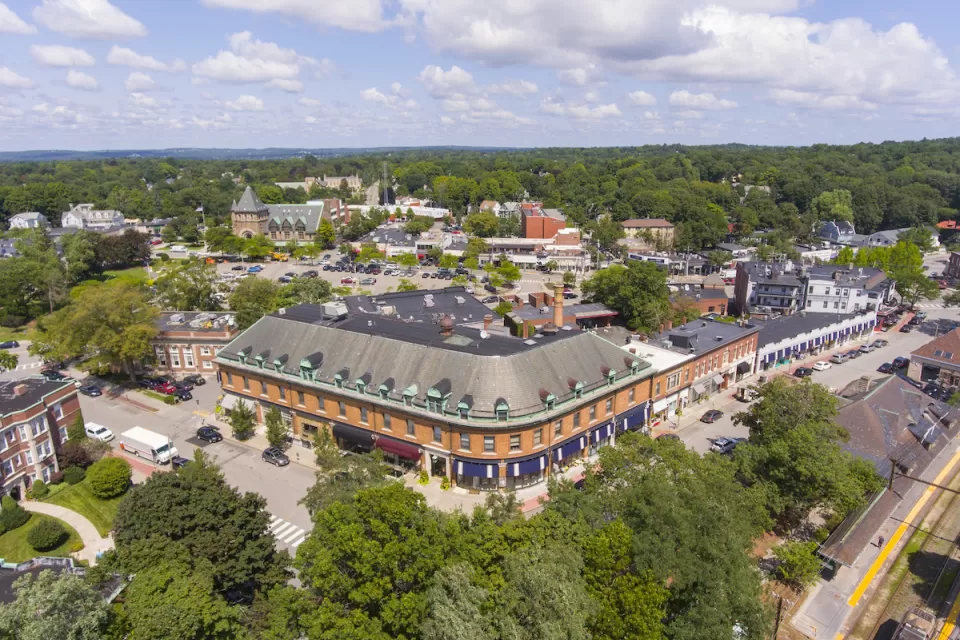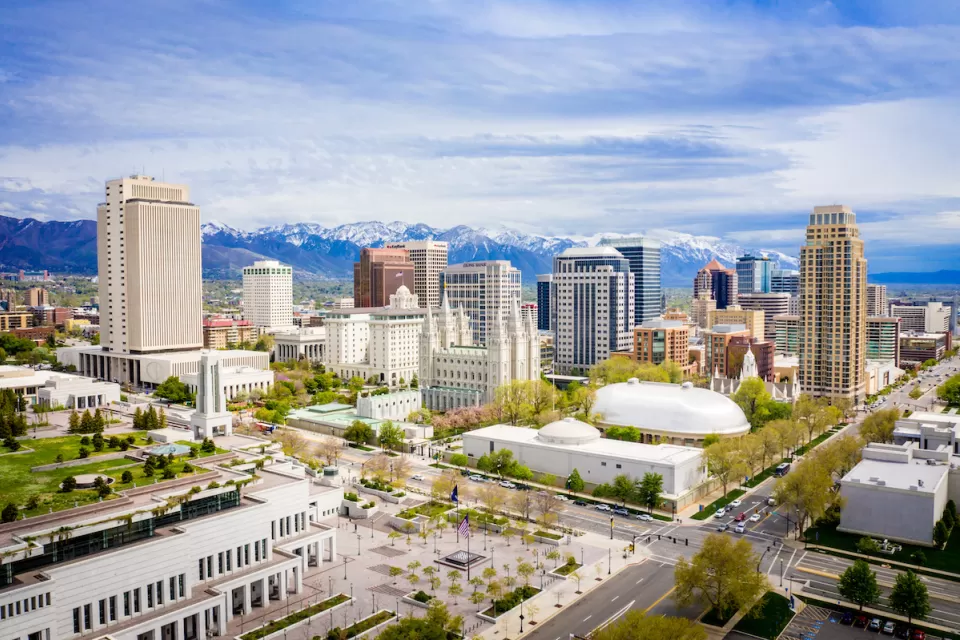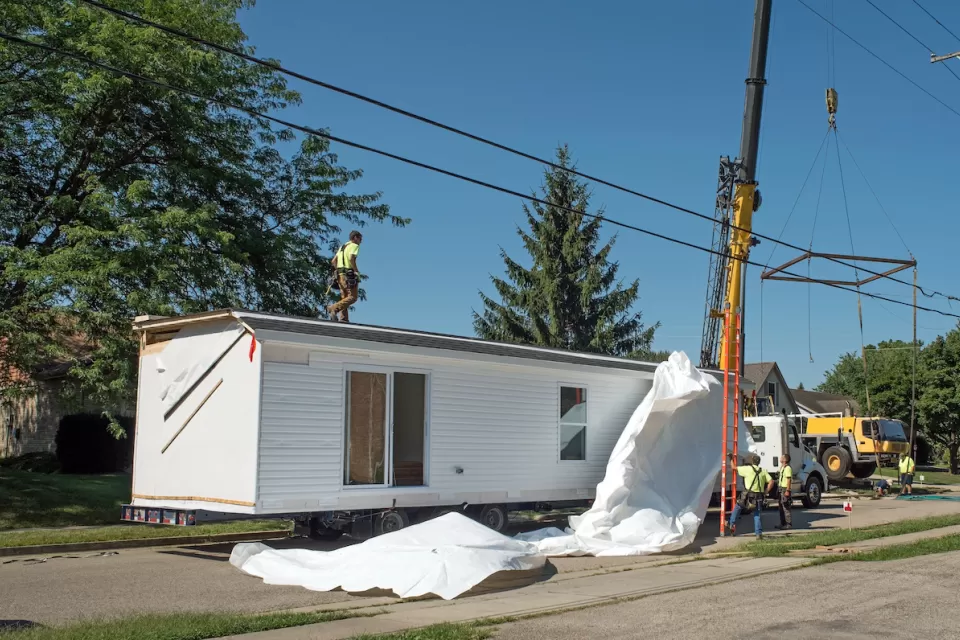 This six-course series explores essential urban design concepts using open source software and equips planners with the tools they need to participate fully in the urban design process.
Learn the tools for implementing Universal Design in planning regulations.
View More