Desperate Dems Invite Japanese Station Master Cat to Lobby for Transportation Bill
Committee Member, Rep. Grace Napolitano (D-CA) said she was encouraged by reports that Tama's popularity back home in Japan has generated an economic impact estimated at ¥1.1 billion for the area surrounding Kishi Train Station.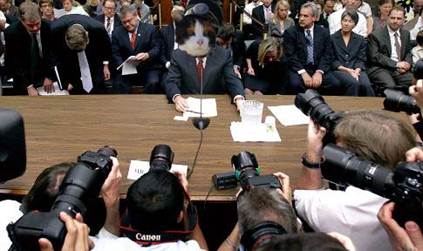 In a speech to House Transportation Committee members Tama spoke passionately about the need to raise the federal gasoline tax to preserve dedicated funding for mass transit, scratching posts, and balls of yarn.
As the official mascot of the Kishi Train Station, Tama's primary duty is to greet passengers. The position comes with a hat and free cat food.
While wiping away a tear, Speaker of the House, John Boehner (R-OH), dismissed the event as, "another Democratic party stunt."
Published on Sunday, April 1, 2012
in
Topics