Casting A Robert Moses Biopic
The Hollywood Reporter has revealed that HBO is working with Oliver Stone on a biopic of New York's famous master planner.
The movie will be based on Robert Caro's 1974, pulitzer-winning biography and will likely focus on the most powerful years of Moses' career from the 1930s until his downfall in the early 60s. Nate Berg suggests some leading men to fill the role.
Planetizen Managing Editor Tim Halbur thinks actor David Paymer is the perfect choice: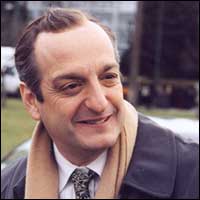 Published on Thursday, October 27, 2011
in
Topics