Friday Funny: Mimes Scold Naughty South Americans
Brazil, Venezuela and Columbia have all hired a curious sort of police force to encourage pedestrians and drivers to follow the rules -- mimes, who hang out at busy intersections and make fun of bad behavior.
Tim Newcomb reports that "Officials hope that using the visible, yet less-threatening, tactic of mimes can help break bad habits in a more congenial way."
Mimes in Caracas, Venezuela dress in safety orange and yellow to stand out in the crosswalk.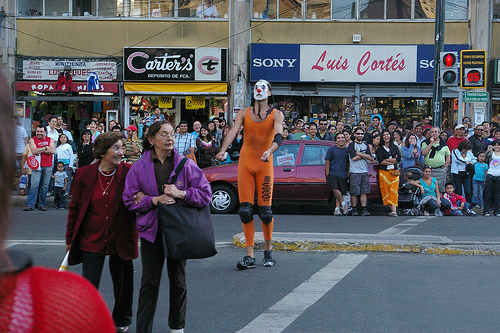 A mime in Valparaiso, Chile. PHOTO: Jessie Reeder.
Published on Tuesday, October 25, 2011
in