Fast Company lines up the greenest skyscrapers in the world, from the Pearl River Tower in Guangzhou, China to London's famous Gherkin.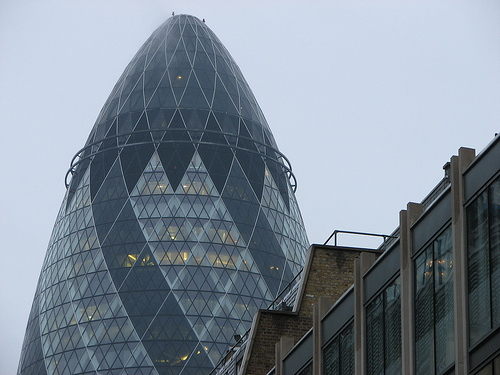 Photo: Ian Muttoo.
The Gherkin has a surprising number of green amenities and features, says reporter Suzy Evans:
"Bike storage, gas fuel, and that conspicuous building shape are just a few factors that make the Gherkin environmentally friendly. The coned structure maximizes natural light and ventilation, allowing the tower to function on half the energy of a similarly sized traditional office."
Six other skyscrapers are highlighted over at Fast Company.
Topics