Friday Funny: How to Pick Up an Urban Planner
Cartoonist Emily says that urban planners are "some of the sexiest, smartest, wittiest individuals you'll ever meet," and offers these tips for sly pickup lines that can't miss with the planning crowd.
Here's just one of Emily's suggestions: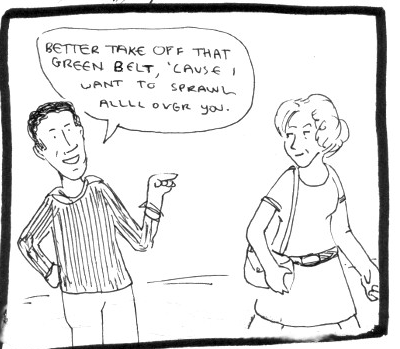 Courtesy of Irish Breakfast
Our favorite pickup line: "I'd Duany-thing to be CNU again."
Emily, it turns out, is also has official recognition from Frank Gehry that he is her archenemy.
Published on Friday, May 27, 2011