Abandoned Power Plants, Amusement Parks, and More
Device Magazine features photos of places with deserted technology like the former Soviet nuclear submarine base in Balaklava, Ukraine and a ship graveyard in Lisbon, Portugal.
The images are beautiful in their decay. Some sites aren't technically "abandoned", like the Battersea Power Station in the U.K. which is currently being converted into condos.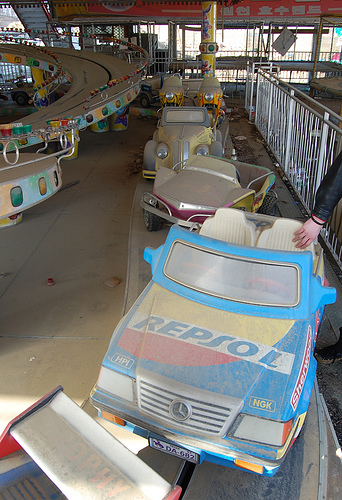 An image of Woncheon Lakeland, an abandoned amusement park in Korea.