The objectives of urban redevelopment and meeting the needs of underserved communities are not mutually exclusive goals, says Carlton Eley.
---
I believe the best is yet to come for America's urban renaissance through the application of equitable development. In simple terms, equitable development is a placed-based approach for encouraging environmental justice.
As central cities have become chic places to live again, citizens and policy-makers are looking to innovative approaches for planning and development that strive to achieve a sustainable or efficient urban form through policies and practices that serve the economy, community, and the environment. This is a triple bottom-line approach to sustainability. While this approach has been effective in expanding economic development opportunities, fostering community livability, and preserving the natural environment, its limitation or deficiency lies in the treatment of social equity as a peripheral issue. [1]
Planners and public servants have a duty to raise awareness about approaches that improve the quality of life for all Americans. The International City/County Management Association offers a valid thesis to embrace that suggests planning at its best takes into account the social implications of land use and economic development decisions. Accounting for social equity during the planning and development process can improve management of the built environment by introducing innovative ideas/solutions; garnering broader public support for proposed projects which can translate into cost savings for developers; and encouraging outcomes that are beneficial for a wider range of stakeholders.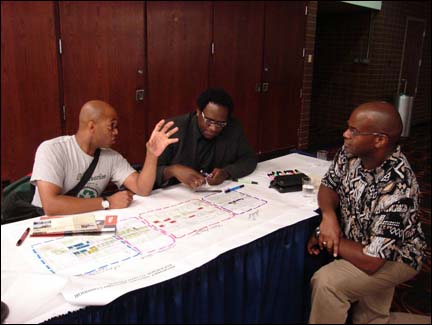 Fortunately, groups like PolicyLink, the Planning and the Black Community Division of the American Planning Association, the National Organization of Minority Architects, and many others are demonstrating through research and action that the objectives of urban redevelopment and meeting the needs of underserved communities are not mutually exclusive. Both objectives can be addressed, and when they are the outcome is equitable development.
As an approach, equitable development encourages fairness in planning and development practice to ensure everyone has a safe and healthy environment in which to live, work, and play. Equitable development isn't a theoretical approach. There are clear examples that demonstrate the application and potential of this approach for rebuilding America's neighborhoods. They include and are not limited to: the 18th and Vine Jazz District in Kansas City, Missouri; the Fruitvale Transit Village in Oakland, California; as well as the ReGenesis Project in the Arkwright and Forest Park communities of Spartanburg, South Carolina.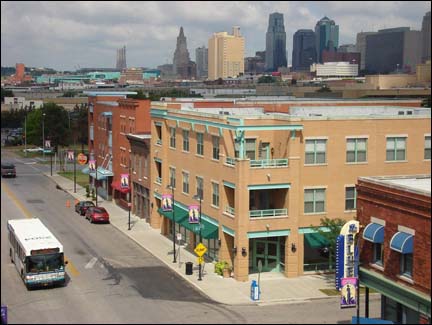 These projects reveal that equitable development is smart. The endeavors demonstrate how leaders, citizens, stakeholders, and industry standard-setters are pushing the envelope and surpassing the triple bottom-line paradigm. In addition to improving the environment, community, and the economy, these programs encourage "community sustainability" by considering a "fourth bottom-line" to further or advance the goals of social equity.
While the outcomes from the previous projects are promising, it is important to frame clearly and decisively the value added of equitable development as an approach. First, and perhaps most important for the private sector, equitable development is profitable. Chicago based ShoreBank has amassed two billion dollars in assets by investing in people and their communities to create economic equity and a healthy environment. Founded in 1973, during a period when banks routinely denied loans through redlining, the founders seized an opportunity to meet the financial needs for an untapped segment of the market. ShoreBank reasoned that creating roadblocks for accessing capital was not an astute strategy for combating urban disinvestment and blight. Considering the legacy of disinvesting in America's cities over forty years, experts would conclude the founders of ShoreBank were right for going against the grain.
Second, social responsibility versus economic imperative is a false choice as both objectives can be addressed. According to the Center for American Progress, 37 million Americans live below the official poverty line. At the micro-level, persistent poverty translates into lost potential for children or lower productivity and earnings for adults. At the macro-level, persistent poverty can impair the nation's ability to remain competitive in a world of increasing global competition. Because having approximately 12% of the nation's population living below the poverty level can impose enormous costs on society, it is all the more critical for current planning policies and development practices to encourage a rising tide that lifts all boats by sharing the benefits of development through inclusive community planning. [2]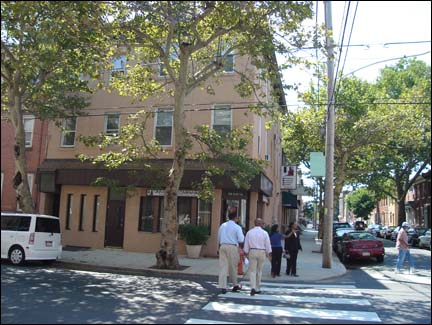 Third, nothing endures but change. According to Jim Collins, author of Good to Great: Why Some Companies Make the Leap... and Others Don't
, "great companies adapt and endure." Companies that stay ahead of the trends are the ones that are resilient and have staying power.
In retrospect, perhaps 2009 wouldn't have been a rocky year for many American auto companies if some took the lead fifteen years earlier by focusing on automotive hybrids rather than being complacent with an auto industry that was built up on fuel-inefficient vehicles. Like the debate over automotive hybrids, there have been times when equitable development was treated as a peripheral issue. Fortunately, this topic has not "slipped quietly into the night," and the annals of planning history in the United States reveal it is here to stay. After all, the reoccurring theme for planning practice within the past forty years has been how to deal with the social aspects of physical planning as evidenced by: Advocacy Planning (1965); Equity Planning (1969); Equity Development (1983); Fair Growth (2000); and Equitable Development (2000). In short, don't be a dinosaur. Dinosaurs no longer roam the earth because they couldn't adapt.
As a society, we are pushing the envelope on sustainability. However, an honest assessment of how sustainable our actions are requires acknowledging that sustainability isn't a linear concept. It is a systems concept. As a systems concept, success hinges on relationships. As a result, planning practitioners, urban scholars, and policy analysts should critically assess the equitable implications of land use and economic development decisions because physical planning is not professionally or institutionally separate from the social realm. To do any less is a compromise that will require future generations to assume responsibility for work that the current generation chose not to resolve. Further, to consciously bequeath a problem to another generation is not sustainable, instead it represents acquiesce to business as usual.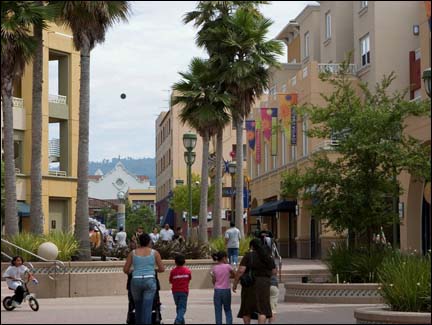 In closing, there is much to celebrate in creating urban centers that are healthy, vibrant, and resilient. However, our nation shouldn't settle for a triple bottom-line when we can and must do better. Moreover, in a nation where anything is possible, we should refuse to accept that we have the tenacity, fortitude, and genius to put a man on the moon while incapable of encouraging community parity. Treating social equity as inconsequential during the planning and development process perpetuates the problems of disparity and hinders outcomes that are fully sustainable.
Through equitable development, we can untangle the web of urban development through collaborative problem solving. The approach expands choice and opportunity for all persons thus encouraging communities where every citizen can reach his/her full potential and thus strengthen the competiveness of our nation as a whole. Finally, rebuilding America through equitable development will ensure all citizens have access to safe and healthy environments in which to live, work, and play.
---
Carlton Eley is an environmentalist, urban planner, and lecturer. Carlton is a member of the Planning and the Black Community Division of the American Planning Association, and he serves on the advisory board for the Washington, D.C. Chapter of the National Organization of Minority Architects.
---
FOOTNOTES
1 For this article, social equity refers to encouraging community parity and sustainable settlements through access to health, education, employment, resources, and services for underserved populations and vulnerable groups, especially populations that bore the disproportionate burdens from urban disinvestment and urban flight.
2 Advancing equity is one of the ten "sustainable development principles" prepared by the Commonwealth of Massachusetts.
The Right to Mobility
As we consider how to decarbonize transportation, preserving mobility, especially for lower- and middle-income people, must be a priority.
This six-course series explores essential urban design concepts using open source software and equips planners with the tools they need to participate fully in the urban design process.
Learn the tools for implementing Universal Design in planning regulations.
View More