The U.S. needs a new model for denser living, says John Stillich of the Sustainable Urban Development Association. 'Newburg' is SUDA's proposed solution to the problem.
---

North American cities and towns will face very serious issues that cannot be addressed using 20th century city-building traditions. A critical issue will be the cost and availability of energy resources for transportation and for indoor heating and cooling. Households, commerce, and the economy as a whole can expect to be hard hit, especially in energy-intensive suburban environments.
Linked to the use of energy is its impact on the natural environment: energy production from oil, gas, and coal will produce more pollutants and greenhouse gases per unit of energy delivered as easily-extractable sources dry up, further destabilizing our climate. 20th century land-use practices are also eating away at the agricultural lands that feed us. Population growth, the risk of lower agricultural productivity from climate destabilization and rising energy costs make preserving agricultural lands around cities a key requirement for sustainability and well-being.
High urban densities and an intensive mixing of uses are essential for environmental and economic sustainability of residents and local business. Unfortunately, no suburban municipality today is remotely close to achieving sustainability.
"Newburg: Embracing High Density at the Urban Fringe", published by the Sustainable Urban Development Association (SUDA), presents an illustrative and descriptive example of a high-density city-building concept for the fringes of urban areas. It is an urban form concept developed at SUDA that is inherently environmentally progressive, fosters social vitality, is economically efficient, supports a high number of jobs within the community, and reduces the impacts of future energy shocks.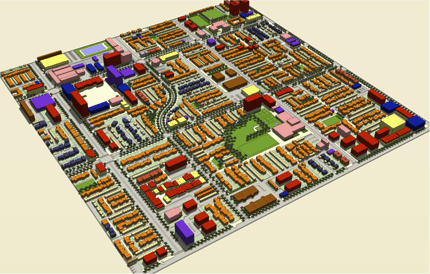 It is demonstrated in the report through a one square kilometre site plan example that accommodates 9,700 residents and 3,700 jobs in a pleasant and practical matter. If extrapolated to a larger population that includes additional components of a complete city (such as universities, hospitals, major exhibition grounds, primary industry, etc.), the overall density reduces to 10,000 or so residents and jobs per km² (26,000 per sq.mi.), which is still several times less land-consumptive than today's typical suburban cities. In some ways, Newburg is modern version of old European towns, where daily needs are met within walking distances.
The principal characteristics of the Newburg model that serve to increase density and sustainability are:
Elimination of almost all single-storey non-residential construction in favour of multi-story mixed-use buildings;
Apartment-style residential accommodation as a significant share of all residential units;
A reduction in the percentage of single detached homes to a very small proportion, replacing them with attached homes (rowhouses) with private backyards;
Minimal or no setback requirements for most buildings (non-residential and residential);
Replacement of most private parking spaces on non-residential properties with shared public parking lots and garages;
Reducing overall road space as a percentage of total transportation space, in recognition of higher modal shares for public transit, walking and cycling, and shorter trip lengths;
More efficient provision and use of parkland;
The integration of non-residential uses into the community in ways that support active transportation.
The model reflects a rebalancing of the housing mix to respond to future demographics, affordability issues, and inadequate housing choices that currently exist in most of today's suburban communities. It does this by including apartment-style housing units and rowhouse-style ground-level homes as the dominant dwelling types. The apartment buildings are generally low-rise and suitable for a range of household sizes, as are the ground-level homes, almost all of which have well-sized private backyards. Single detached housing is included in only token numbers, due to their relative oversupply in existing adjacent communities.
The Newburg model's intimate mixing of uses enables transportation system requirements to move dramatically away from the use of private automobiles and towards walking and public transit as principal modes of transportation as required for sustainability and future well-being. It is estimated that a Newburg-style area extended over a multi-kilometre area could reduce the automobile's share of all daily trips by residents to 55% or less. Aside from the health benefits of walking, uncertainties in the future availability of affordable fuels make planning for major transportation shifts very important. Newburg also introduces the concept of the pedway as a significant design component in residential areas. Where homes have garages facing rear laneways, roads in front of these homes are replaced by a 12-14 foot wide pedestrian way and small private yards as buffers, creating a pleasant pedestrian environment interconnected throughout the Newburg site.
The Newburg model proposes that most non-residential uses, including large and small retail, office and institutional uses should be blended into the community rather than separated into employment-only zones. Retail and office uses in the Newburg example are often mixed into multi-storey buildings, many of which are also topped by residential units. This enables access to employment and daily services by walking and by transit, and increases the visibility of small-business to the community. Contrary to today's suburban development practices, the Newburg model also blends small industrial operations into the community if they meet specific performance standards for noise, pollution, truck movement, etc. The overall effect is that up to 12,000 jobs can potentially be accessed within a one-kilometre radius of one's home.
An important benefit of the Newburg model is that two to three or more times as much rural land (agricultural or natural lands) is spared from urbanization compared to traditional development. Additionally, the mix of uses, attached homes, multi-storey construction and the inclusion of renewable power generation can reduce energy expenditure for transportation and HVAC by 60% or more, which in turn strengthens local economies and reduces the potential impacts of future energy shocks.
Other features and effects, and possible alternative development standards, are described in the Newburg document. A list of over 50 benefits/advantages to households, the economy, the environment and to government is included. Collectively, these multi-faceted benefits substantiate a compelling argument for change.
---
John Stillich is a former senior financial analyst with the Ontario government in Canada. He has been active in supporting sustainable transportation and land use for more than 20 years, and is currently General Manager of the Sustainable Urban Development Asociation (SUDA), an information and research-focused non-profit organization in the Toronto region. The complete Newburg document is available at www.suda.ca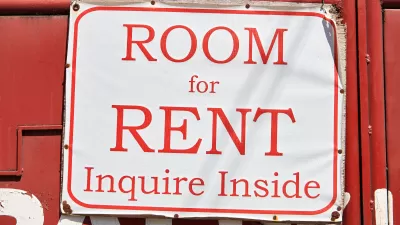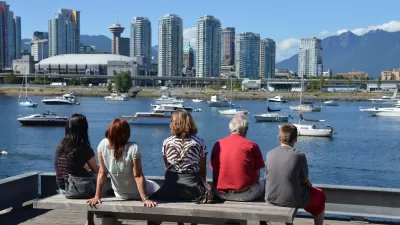 Ten Signs of a Resurgent Downtown
In GeekWire, Chuck Wolfe continues his exploration of a holistic and practical approach to post-pandemic urban center recovery, anchored in local context and community-driven initiatives that promote livability, safety, and sustainability.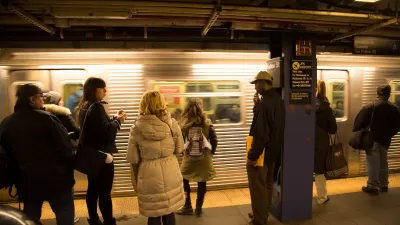 Off-Peak is the New On-Peak
Public transit systems in major U.S. cities are starting to focus on non-rush hour travelers as pre-pandemic commuting patterns shift and transportation needs change.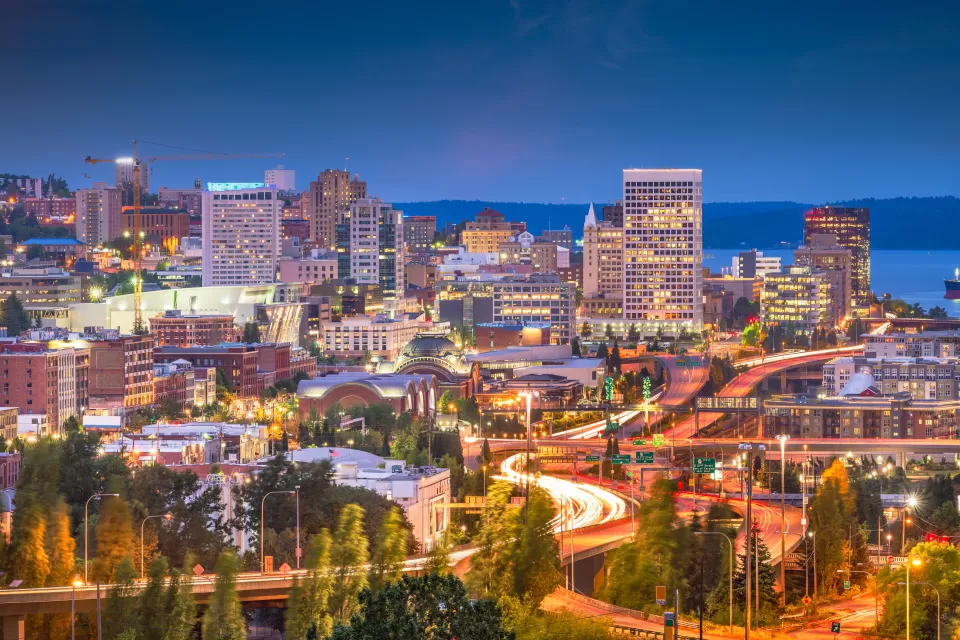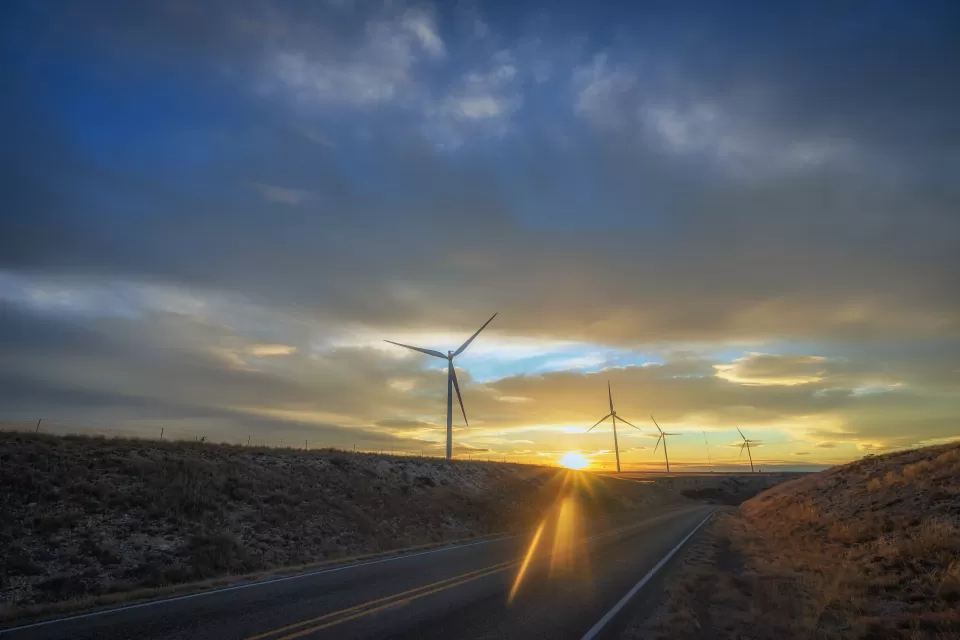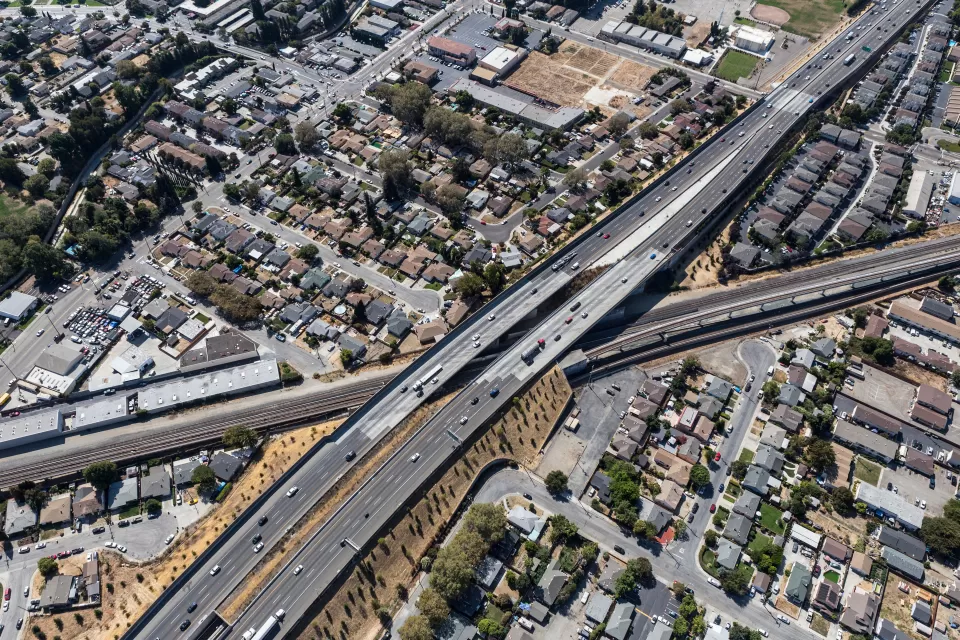 The Limitations of 'Reconnecting Communities'
The Biden administration has pledged to correct the damage imposed on communities by highways and infrastructure, but many projects are only committing to minor improvements, not transformative changes.
This six-course series explores essential urban design concepts using open source software and equips planners with the tools they need to participate fully in the urban design process.
Learn the tools for implementing Universal Design in planning regulations.
View More