New Jersey's prized gateway communities along Long Beach Island - South Jersey's extra-special vacation spot better known to the planning community for its prescient example as human habitation threatened by natural erosion in Ian McHarg's planning tome "Design with Nature" - are facing an entirely man-made threat in the form of ill-conceived plans to effectively double the roadway "capacity" of the one and only bridge connecting this 18 mile barrier island to the mainland.  If NJDOT is left to its own devices, and local community officials rush them along, a proposed new bridge will have the complete opposi
---
New Jersey's prized gateway communities along Long Beach Island - South Jersey's extra-special vacation spot better known to the planning community for its prescient example as human habitation threatened by natural erosion in Ian McHarg's planning tome "Design with Nature" - are facing an entirely man-made threat in the form of ill-conceived plans to effectively double the roadway "capacity" of the one and only bridge connecting this 18 mile barrier island to the mainland.  If NJDOT is left to its own devices, and local community officials rush them along, a proposed new bridge will have the complete opposite effect than intended.  Rather than alleviating traffic to and from LBI, it will significantly worsen conditions on this already congested island.  To avoid a major error in judgment, local residents should voice their concerns for a different approach now.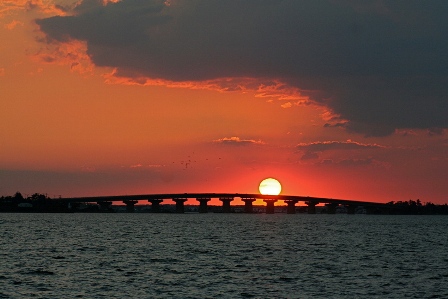 What Traffic?  Manahawkin Bay Bridge (SR 72) From A Calmer Vantage
This bridge story tells the same weary tale as a thousand other bridges across the country: years past its useful life, patched and pinned beyond expectations, worsened by rough coastal conditions, in dire need of replacement.  The current estimate is for construction to begin "at least" by 2014, maybe later.  To some that seems a while off, but for those in the funding apprpriation know, that means "imminent".  Plans and funds take years to align.  Environmental impact studies for such projects – in sensitive coastal areas with no alternate crossings - are time-ravenous beasts.  The current plan proposed by NJDOT (it's State Highway Route 72) is to build a new span parallel to the existing bridge, shift traffic to the new span once complete, rehabilitate the old bridge, and finally operate the two spans as an east-west pair, effectively doubling "capacity" of the crossing.  Total projected cost is currently at approximately $250 million.  To many, this may sound like a solid plan.  With respect to solving the traffic problem however, it's far from that.  In my opinion, it is the opposite of what should be done.
The problem is that the bottleneck that causes 2-5 miles of double-lane traffic queued over the bridge and beyond every sunny summer Saturday morning is not the bridge, it's the island.  For all the added lanes, fresh pavement, and new signals installed on LBI over the years, traffic has only worsened.  Old-school traffic engineers have done what they can, but have ignored - or feared stating - the obvious truth: there are just too many cars in too little space each weekend.  Doubling the "capacity" of the bridge will do absolutely nothing to cure the traffic on the island; instead, it will only exacerbate current conditions by encouraging more driving, more cars, and more congestion in the same limited space.  In other words, a new bridge purposed to double the current capacity will be the most expensive reservoir parking facility one could build.  In their cry for solving the island's seasonal traffic woes, what residents should be feverishly pushing their elected officials for is not the quickest solution, but a solution that simultaneously preserves what's left of the precious beach town feel of their communites while aggressively discouraging any more automobile traffic.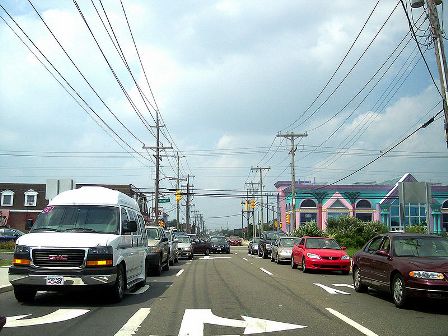 The Bottleneck Is On The Island, Not The Bridge
One possible solution is to use the current perceived capacity limitations of the one and only bridge crossing to the island's advantage, by making this the threshold between an auto-centric mainland and a new, family-friendly, pedestrian, bicycle, trolley, and low-speed car community on the island, very similar to earlier periods in the island's history as a vacation community.  The concept I propose is one that makes use of free shuttle buses (call them community trolleys) as the central transportation component for the island.  The free trolley "system" would be comprised of two parts: Express shuttles to central parking locations on the mainland, and circulating trolleys providing continuous access up and down the island.
First are the "express" shuttles that run directly between stops at small towns along the island to designated parking lots in the big-box retail shopping centers all along the mainland corridor of Route 72 between the bridge and the nearest major highway, the Garden State Parkway.  This system allows all but "essential" privately owned cars to avoid driving onto the island, with all others using a "park-and-ride" mentality that is already very familiar in New Jersey.  Shopping centers can easily be convinced that these cars are not only the same that fill their lots throughout the summer weekends (but not during the very peak holiday shopping days for which their lot design capacities were required), but that providing these spaces for weekend-long parking is an excellent way to better use their land while also stimulating a host of new or expanded business services, such as grocery delivery, restaurants and cafes, and "last minute" beach accessories.  Imagine getting a voucher when you park your car for a free coffee with the purchase of a breakfast croissant at the cafe stand situated next to the shuttle bus pick-up.  Moreover, creating a concentrated, direct connection to and from the island allows for another sorely needed transportation feature, longer-distance bus services from areas in Pennsylvania and New Jersey from where most visitors originate, further reducing traffic in the area.
Second are the "circulating" trolleys, both on the island along LBI Boulevard and between the participating shopping centers on the mainland.  These trolleys allow everyone, residents and visitors alike, to hop on and hop off anywhere they want, eliminating the need to ever get in your car once you're on the island, and dramatically reducing non-essential driving both on and off the island.  Imagine taking the family to dinner, then on to the amusement park, and finally stopping for ice cream, all without ever using your car!  Get to and from work daily with no need for driving!  Bar-hop with no fear of arrest!  Visit the historic lighthouse – with or without poles and tackle - and pick up some salt water taffy while chatting with friends and meeting neighbors.  LBI is perfect for a local transit service; can residents imagine it?
The cascading traffic and pedestrian safety effect of such a plan is amazing; fewer cars means less traffic.  Less traffic means fewer speeders, fewer accidents, fewer drunk drivers, and less money dedicated to this kind of enforcement.  Less traffic also means fewer lanes are needed for cars.  LBI Boulevard can easily be narrowed from two lanes in each direction to one lane in each direction and a median turning lane (also known as a "Road Diet").  The leftover pavement on the sides can be converted into wider, safer walking and bicycle lanes, further improving safety conditions and encouraging families to eschew their cars for local trips.  Narrowed traffic lanes also means reduced pedestrian exposure to moving traffic at intersections thanks to shorter, safer crossing distances form one side of the street to the other.  All this "shrinking" would also likely eliminate the need for the very traffic signals that cause so much ire to locals who fondly remember how things once were.  
Ok, ok, the two big questions:  How do you prevent everyone from just driving anyway, and how do you pay for all this?  The answers to these two questions are interconnected.  First, you discourage non-essential driving onto the island by issuing seasonal permits, similar in concept to beach passes, except these permits are for cars accessing the island, not people.  For residents who can show they pay a tax bill, they may be eligible for one or two free or highly subsidized vehicle permits.  All others choosing to drive onto the island can either buy a seasonal permit or pay per crossing using existing technology such as EZ-Pass.  For those shrieking of tolls and socialist tendencies, remember that these permits support the cost of an entirely free trolley service that keeps unwanted automobile traffic off the island, and dramatically reduces local on-island traffic.  Offering free trolley service to and from the island as an alternative to a substantial permit or crossing fee is a major incentive for daily visitors, friends, and guests (those representing the third, fourth, or fifth vehicles parked all weekend in front of summer homes and contributing significantly to island congestion) to park-and-ride, without creating the "Lexus-lanes" effect that prices out families or individuals in lower-income brackets trying to get to a job.  Of course, the permit and crossing fees are what pay for the trolleys, and handsomely at that.
Finally, the bridge.  Due to the need to maintain current capacity throughout the multi-year construction schedule, building a second span is likely unavoidable.  What is avoidable though, is the unnecessary expense of refurbishing the existing bridge for high volume vehicular traffic lanes.  For this, LBI should take a cue from Chattanooga, Tennessee or the Florida Keys, where older bridges were re-purposed for lighter-load uses.  For example, instead of being used as one half of an east-west pair, the existing bridge span could be reconditioned as a car-free pedestrian and bicycle crossing, or shared with exclusive trolley lanes as an alternative to the new bridge's car lanes.
This is a major leap from the status-quo, and it would require effective use of one of those nearly-intangible concepts: interjurisdictional cooperation.  But I believe a concept like this is not only the right direction for a traffic-laden gateway to an important natural resource such as LBI, it is also an equitable solution for all users.
Full disclosure: I'm a "Benny".  "Bennies" are people who either own seasonal properties on (not me), or seasonally visit (me), LBI, and are regularly scowled at by year-long residents for bringing their hifalutin opinions and big-city money ($100>Benjamins>Bennies) to sully up the island.  Worse than this, I've only been visiting LBI for six years, mas o menos, which means my opinions are worth bupkis to locals.  But hey, blogs are for opinions, and if LBI ever needed a second opinion, the time is nigh.
---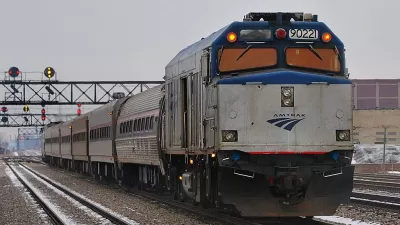 Amtrak Ramping Up Infrastructure Projects
Thanks to federal funding from the 2021 infrastructure act, the agency plans to triple its investment in infrastructure improvements and new routes in the next two years.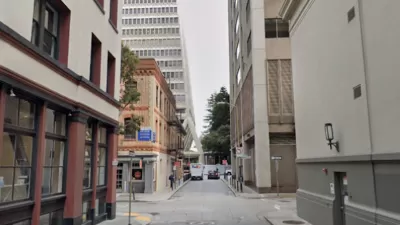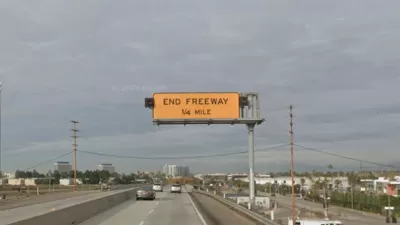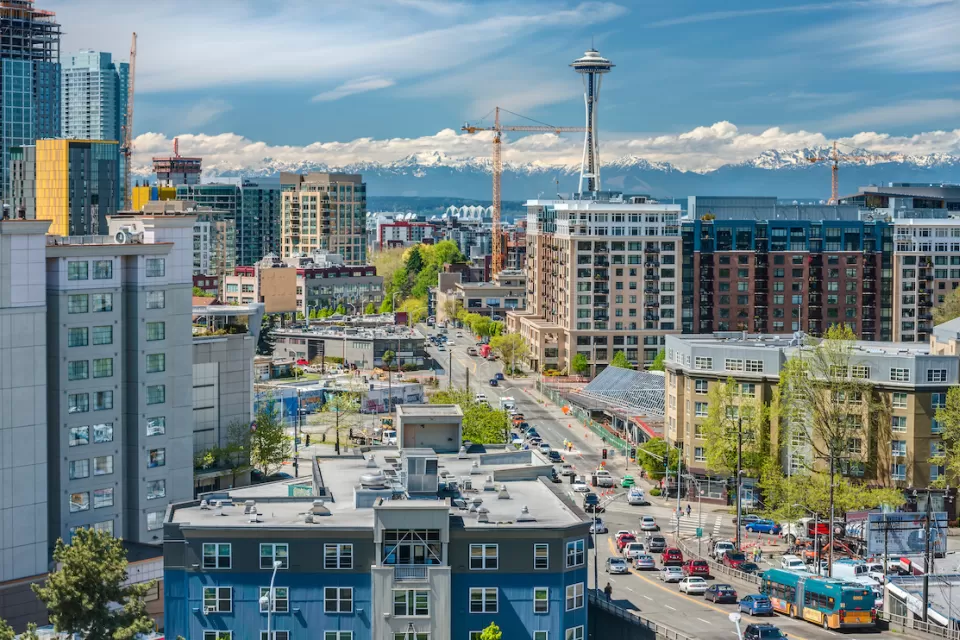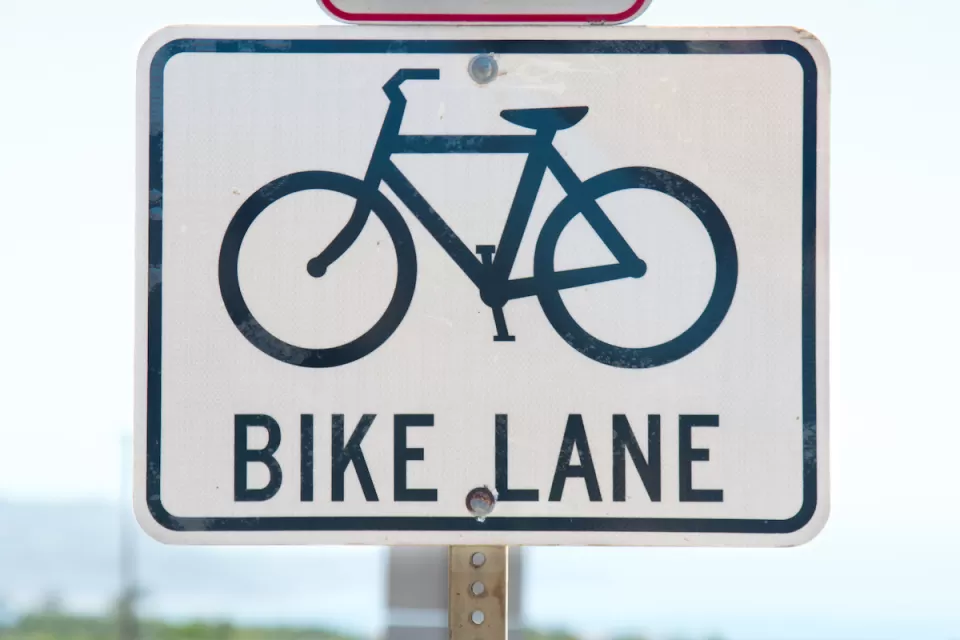 Report: U.S. Biking Boom Slows
The pandemic bike boom is petering out, but more Americans are biking than ever before, signaling a need for cities to keep improving bike infrastructure and make roads safer for cyclists.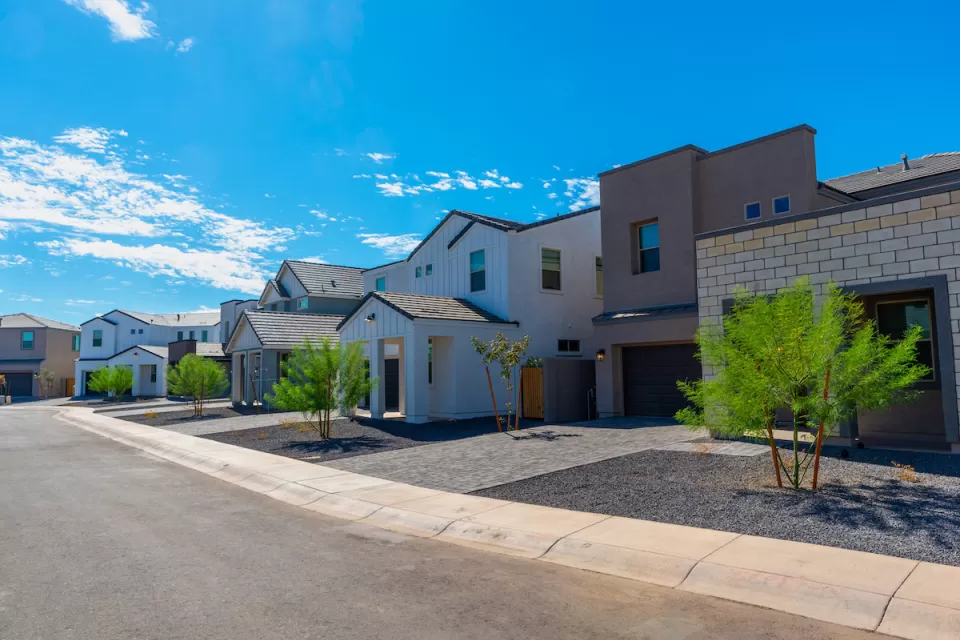 This six-course series explores essential urban design concepts using open source software and equips planners with the tools they need to participate fully in the urban design process.
Learn the tools for implementing Universal Design in planning regulations.
View More