What is wrong with this map?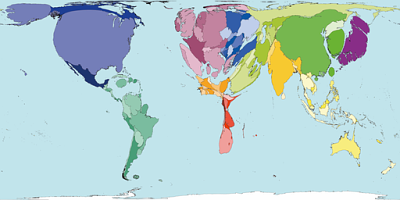 What is wrong with this map?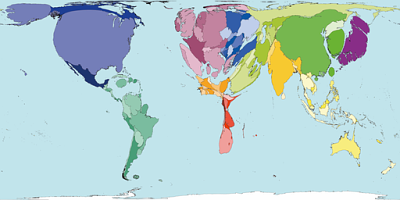 The map shown above is from a series created by the Worldmapper project and shows greenhouse gas emissions. It is an equal area cartogram in which each territory is "resized according to the variable being mapped". These maps are useful for making visual comparisons:

Land Area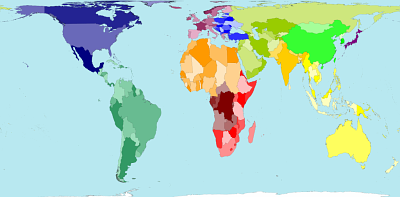 Population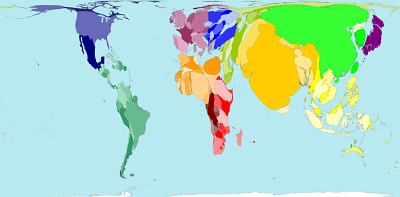 Greenhouse Gas Emissions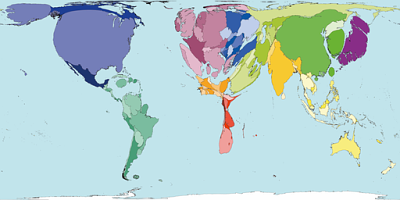 Source: Worldmapper
(Some other maps of interest to Planetizen readers: commuting time, public transport, passenger cars and a dramatic map on forest depletion.)
The World Wildlife Fund uses a more familiar thematic map to illustrate the concept of "eco-debtors" and "eco-creditors". WWF defines countries that consume more resources than they can recover or release more CO2 than they can can absorb themselves are "eco-debtors".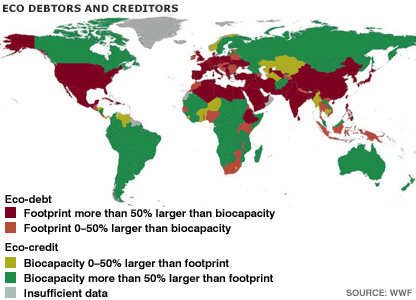 Source: WWF / BBC
An interesting new web-based tool for exploring data is Gapminder's Trendanalyzer which aims to reveal "the beauty of statistics by converting boring numbers into enjoyable interactive animations." You can try it out at "Gapfinder World 2006". Trendanalyzer was recently acquired by Google. Here is a screenshot of CO2 emissions (metric tons per capita).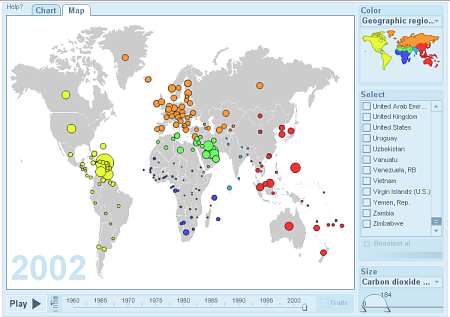 Source: Google / Gapminder
All of the above provide a global view of climate change. But what does it mean to me personally? Visit Alex Tingle's Flood Maps website which shows the areas that might flood as a result of global warming. Flood Maps has its limitations of course, but there is no denying the impact of seeing streets and neighborhoods you recognize under a blue pattern indicating possible flooding.
Source: Flood Maps by Alex Tingle
That's a map for the Southern California area. Are you in New York? Or Sacramento, CA?
Topics