Artisans and small-scale manufacturers offer tremendous economic opportunities for cities prepared to harness that creative and entrepreneurial energy.
---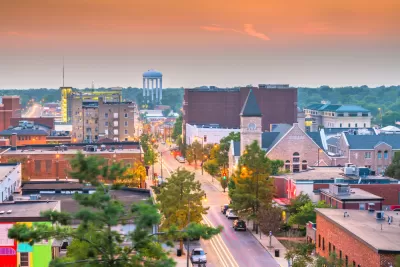 When Pete Buttigieg was elected mayor of South Bend, Indiana in 2011, the city was typical of many across the American heartland. For decades, its downtown had been plagued with empty storefronts and vacant properties left to decay by absentee building owners. Major industries left large vacant buildings, and many landlords would only rent to "low-risk" national chain stores.
Yet Buttigieg and his successor, Mayor James Mueller, saw sparks of economic vitality in a burgeoning community of artisans creating products at home and small product businesses scaling across the city. Both mayors, alongside other community leaders, have worked with those businesses and property owners to re-energize the older industrial area next to downtown and unite a diverse community with a strong locally led economy. First with the 2016 investment in the old Studebaker factory next to downtown, and then more recently in 2020 with $7.7 million in small business loans from the CARES Act.
The pandemic reversed some of those gains, as more storefronts closed and jobs were lost.
Small-scale manufacturers give people a reason to come together. Some, like craft breweries, provide a gathering point; others form a collective destination. They diversify the local economy, build community wealth, and create good jobs for people with a wide range of skills.
But as America emerges from the COVID-19 pandemic, South Bend and other small cities now have a previously unimaginable opportunity to bring their downtowns back to life. To seize that opportunity, city leaders must change the way they invest in local businesses. 
A key to South Bend's strategy—which can apply anywhere—is that during the pandemic, many product businesses began selling or expanding their sales online. Now, even in rural areas that have seen declining jobs and populations for decades, small businesses with a combination of in-person and online sales are becoming a vital part of local economic revitalization. That combination holds great promise for all downtowns, because small producers that have been operating out of someone's home can scale up and move into a retail space. These storefronts can continue to sell online, while they also attract foot traffic and support a re-emerging downtown destination.
That combination is reinforced by a confluence of trends. First, in the ever-more wired world, the opportunity to sell consumer products online has never been greater. At the same time, vacant downtown storefronts can provide inexpensive space for local businesses, and just-in-time inventory reduces the need for warehousing space. Through Zoom and other video platforms, aspiring entrepreneurs have access to mentors and specialists of all kinds. Finally, the search for affordable places to live, and the rise of remote work, is bringing new residents and resources to smaller cities and towns.
These trends can benefit not only downtowns but any neighborhood working to recover from economic stagnation or historic impacts of job loss. Harnessed properly, these trends can bring the full range of diversity in our communities to the forefront of economic opportunity and investment.
What, then, can small cities, towns, and even neighborhoods do to maximize the opportunities? Here are a few ideas.
Every community has assets, skills, and a history on which to build. Focus on growing existing small businesses rather than recruiting ones from afar. Seize on your community's distinctiveness, which is where the unrealized value lies.
For example, at the start of 2021, South Bend invested in training and subsidized space for existing product businesses in the city. The city partnered with Terrand Smith, CEO of 37 Oaks University, to launch training cohorts on e-commerce, distribution, and pricing. The program works to reach diverse existing businesses to help them strengthen and scale in the city. For instance, this partnership helped Connie Crayton, owner of Oils of Natura, scale her business beyond her expectations. And it helped Kelly Hofferth, owner of Kelly's Green Living, understand how to price her growing product to ensure it is profitable as it grows.
Connect the dots. 
Facilitate networking and mentoring to create a civic environment that supports entrepreneurship and downtown revitalization. Engage local or nearby institutional resources. Ensure that the connections are inclusive. Ask "Who is not in the room?" Then include them.
In South Bend, city leadership, particularly Business Development Manager Amy Paul, engaged in outreach to diverse product business owners to understand their needs. This ensures that future investments will serve those who would benefit most from business and job growth. Ms. Paul built a digital outreach system to reach over 1,000 small-scale manufacturing business owners, alongside partner organizations to support the outreach, to make sure that new opportunities reached more people, and not just the same people who are always in the know.
Remove what's in the way. 
Identify and remove barriers to new businesses' success. These could be zoning restrictions, permitting requirements, or a lack of access to financing, among other obstacles.
South Bend is now scouring its zoning code for barriers that prevent new product businesses from setting up shop downtown. In keeping with the city's heritage, this review ensures that small-scale, artisan manufacturing businesses can be part of the city's investment and growth strategy for the future.
Emphasize small-scale manufacturing. 
Locally produced goods—from hardware to handbags to hot sauce—that can be sold both in storefronts and online are a vital asset for reinvestment. These businesses can be the backbone of downtown development because they create a unique, authentic experience.
Small-scale manufacturers give people a reason to come together. Some, like craft breweries, provide a gathering point; others form a collective destination. They diversify the local economy, build community wealth, and create good jobs for people with a wide range of skills. Small-scale manufacturers also fill storefronts and generate business ownership opportunities. And the diversity of products that result from the local assets, skills, and history will ensure that each city can build a downtown that people are proud to call home. 
For example, in Columbia, Missouri a commercial corridor called The Loop is doubling down on its investment in small-scale manufacturing. During the pandemic, the improvement district partnered with the regional economic development authority to launch a mission-driven shared commercial kitchen. The goal is to create more opportunity for women and Black and brown business owners to access low-cost space and business training. The Loop also pulled the brand of these small businesses into the corridor's marketing and its community programming to ensure that this area will be a regional draw known for its unique businesses.
Columbia, South Bend, and many other cities are investing in small, homegrown product businesses—and seeing results. Other small cities can follow their lead, by harnessing favorable trends to revitalize downtowns and build opportunity and wealth.
Ilana Preuss is Founder and CEO of Recast City and author of Recast Your City: How to Save Your Downtown with Small-Scale Manufacturing (Island Press, 2021).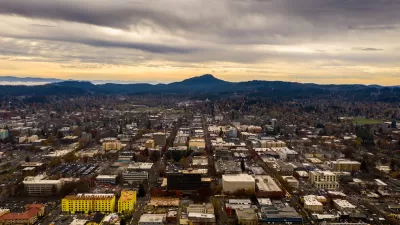 Eugene Ends Parking Minimums
In a move that complies with a state law aimed at reducing transportation emissions, Eugene amended its parking rules to eliminate minimum requirements and set maximum parking lot sizes.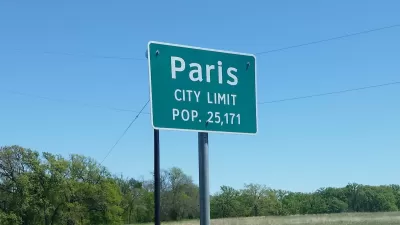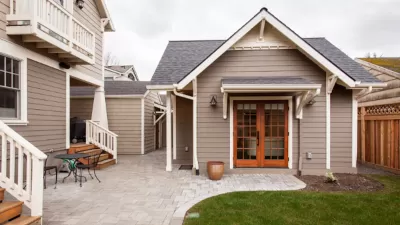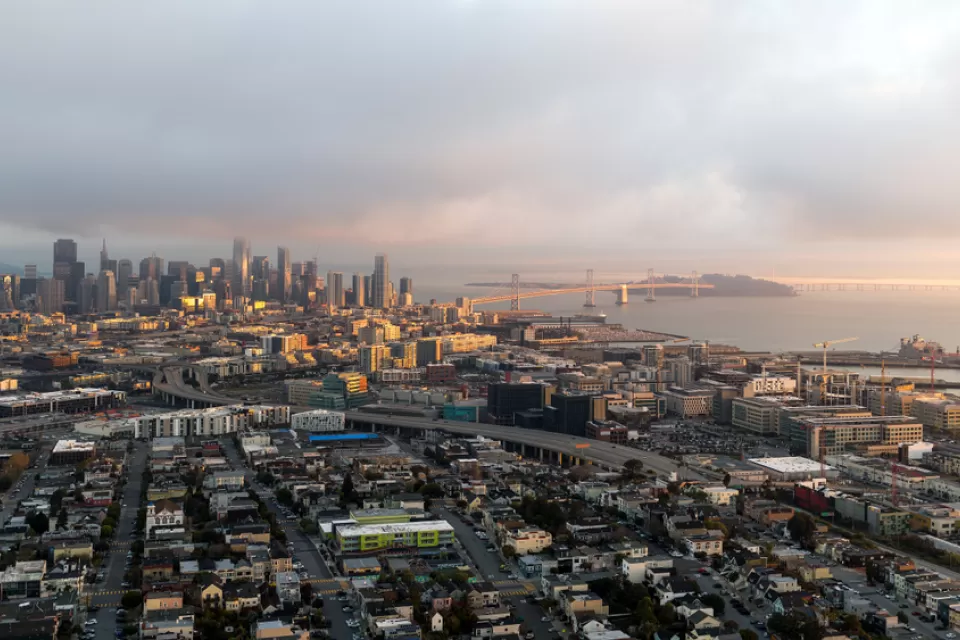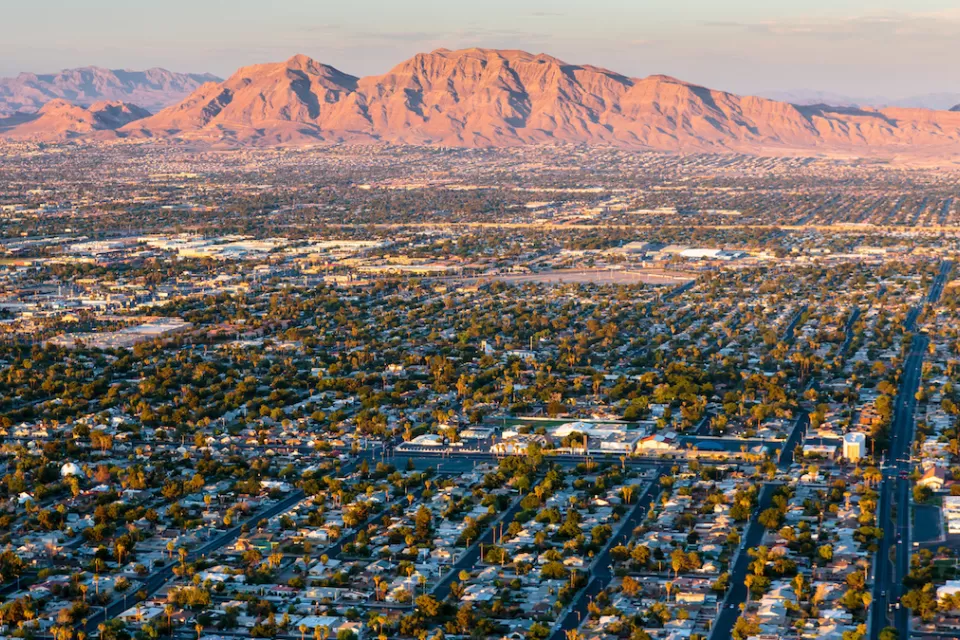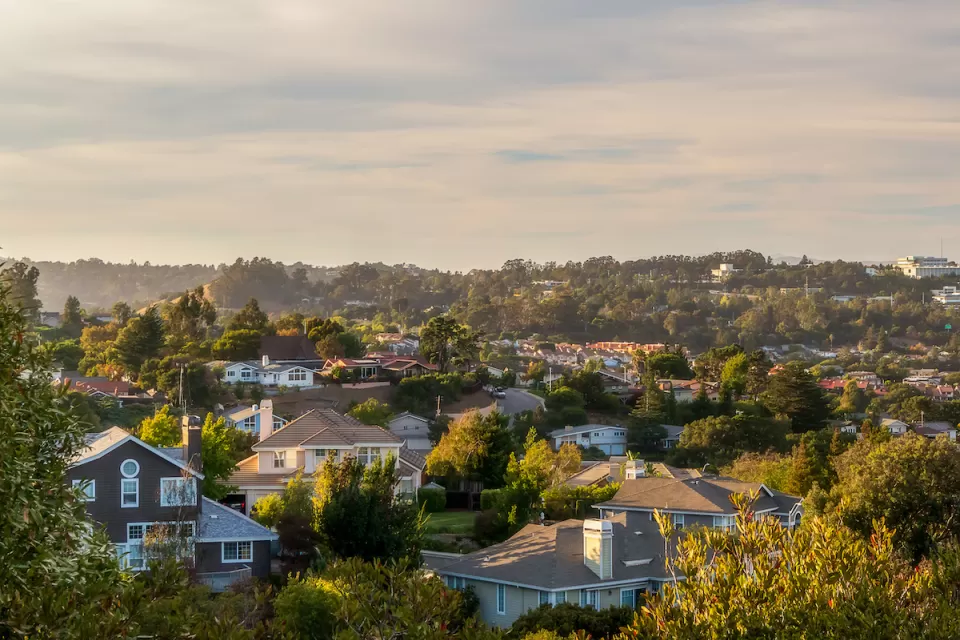 This six-course series explores essential urban design concepts using open source software and equips planners with the tools they need to participate fully in the urban design process.
Learn the tools for implementing Universal Design in planning regulations.
View More