Community is built through altruism, but planners are taught to think of self interest as the biggest motivator of human behavior. How do we use planning skills to encourage public goods and community interest?
---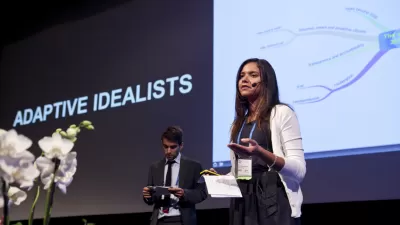 Many of you will remember Khizr Kahn, the gold star father who waved a tattered copy of the U.S. Constitution on national television during the 2016 political campaign. Khan was born in Pakistan, and raised by his grandparents. His grandfather often read passages from the Qu'ran or Persian poets to Khan when he was a young boy. 
When Khan was 8 or 9, his grandfather read him a passage from the 13th Century Persian poet, Jalāl ad-Dīn Muhammad Rūmī that they would re-read many times. The English translation reads:
So what if you are thirsty? Always be a river for everyone.
These words have stayed with Khan his whole life: 
That idea lingered with me. When I was grown and married and had children of my own, I often repeated those sentences to them. The translation from Persian to English is not technically precise, but the sentiment is unambiguous. Always try to comfort others, even if you are suffering. Offer compassion to your neighbor, to the stranger, to the roiling, boisterous masses of humanity. Share your gifts with the world, no matter how meager those gifts may be. [1]
So what if you are thirsty? Always be a river for everyone.
This idea, that we are to share what we have, is a foundational principle for many of our institutions: the family, faith-based organizations, many third sector organizations, and arguably even the nation-state. Indeed, no family, no community, no nation, could survive without wide and deep veins of altruism.
Many of you chose city planning as a profession because you felt the need to help society solve one of its vexing problems: environmental pollution, homelessness, congestion, unemployment. You may have been drawn to planning because of our belief that cooperation is more likely to achieve good outcomes than individual action. Maybe you'd learned about market failures and the value of public goods. 
Then you arrived in planning school and the first framework we taught you to understand political and economic decision making was rational self interest. You learned to estimate costs and benefits and that institutions think in terms of their bottom lines.
You wanted to help others and we taught you the logical way to think about decisions is "How much do I get?"
We taught you that citizen participation was predominantly a tool for self interest: we said citizens would scream "Not in My Backyard" if we threatened their property values; that politicians would support planning only if it meant that they would get the votes needed for re-election; and that developers would serve the public interest only if they were forced to do so.
So how does the Rational Actor view of human decisions fit with planners' belief in community resources; the value of public services; the building of community; and the care for those who have less?
Somehow we reach the conclusions that dense, walkable, neighborhoods with shared resources are better than sprawling suburbs; that mobility and accessibility for everyone is better than a private car-oriented system that serves only the healthy and wealthy; and that the reduction of carbon footprints is essential to protect the planet's ecosystems. 
If people make decisions based on self interest, how do we convince them to join together to produce public goods?
The reality, of course, is that altruism is every bit as much a motivator as is self interest. 
I think of my Uncle Irving, who came to America penniless and died a millionaire, having worked his way from office boy to real estate developer. When Irving died, he configured his estate specifically not to take any tax advantages—he wanted to pay the largest amount the IRS calculated he might. Irving had the idea that what money he had, was because this country made it possible. He wanted to repay the country a portion of what he owed.
Altruism, of course, was also the reason Khizr Khan's son Humayan enlisted in the U.S. Army, and for that matter, why he held fire in the face of what turned out to be a suicide bomber attacking his base in Iraq.
So how as planners, do we convince people to act altruistically and support community resources rather than base their votes and their actions on self interest? 
Garret Hardin talks about assurance mechanisms—we need to convince them that their altruistic actions will be matched by those of others, so that the community will be better. I think the key to assurance is leadership.
Parents build altruism in their children through leadership by insisting that consideration of brothers and sisters will make the family stronger. Clergy build altruism in their parishioners through leadership by tying charity and kindness to the essential mission of faith-based organizations. Workplace leaders build altruism in their workers by building shared sense of purpose and mission.
Elected officials build altruism by showing how common goals will raise the community up, and that is exactly where planners come in. Our designs suggest what is possible in a community. Our analyses show why trends should be avoided and how a better future could come about. 
This work is often hard. We frequently push against long histories of divisiveness. We don't always win. But, as former Cleveland Planning Director Norm Krumholz has said:
...if planners consistently place before their political superiors analyses, policies, and recommendations which lead to greater equity, and if they are willing to publicly join in the fight for the adoption of these recommendations, some of them will be adopted when the time is ripe. It is this process conducted with verve, imagination, and above all with persistence, that offers the planner challenging and rewarding work and a better life for others. [2]
Your years in city planning school have exposed you to a wealth of ideas and tools to make leadership possible: to help you to confront self interest and to show how community resources make us all better. I hope you use these tools effectively and that you do indeed succeed in achieving rewarding work that leads to a better life for others. 
"So what if you are thirsty? Always be a river for everyone."
---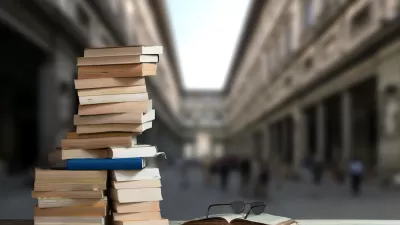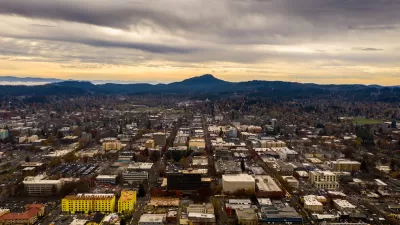 Eugene Ends Parking Minimums
In a move that complies with a state law aimed at reducing transportation emissions, Eugene amended its parking rules to eliminate minimum requirements and set maximum parking lot sizes.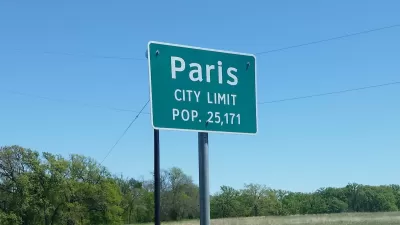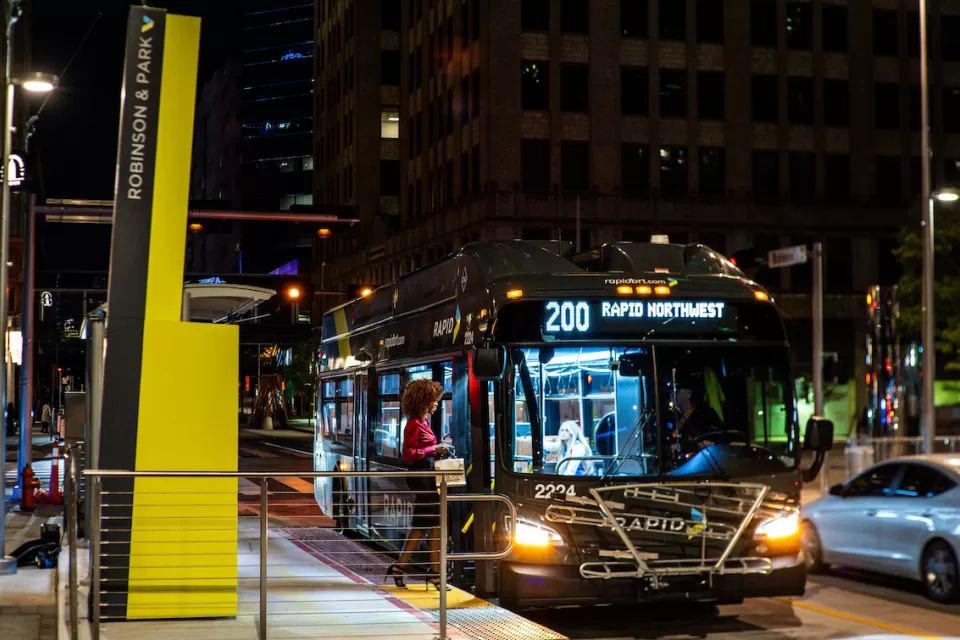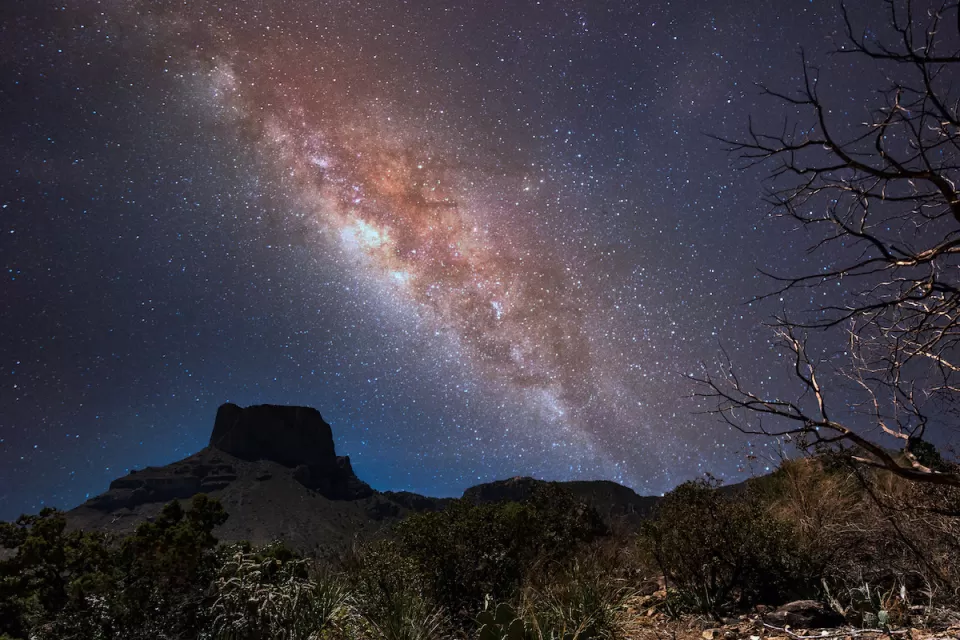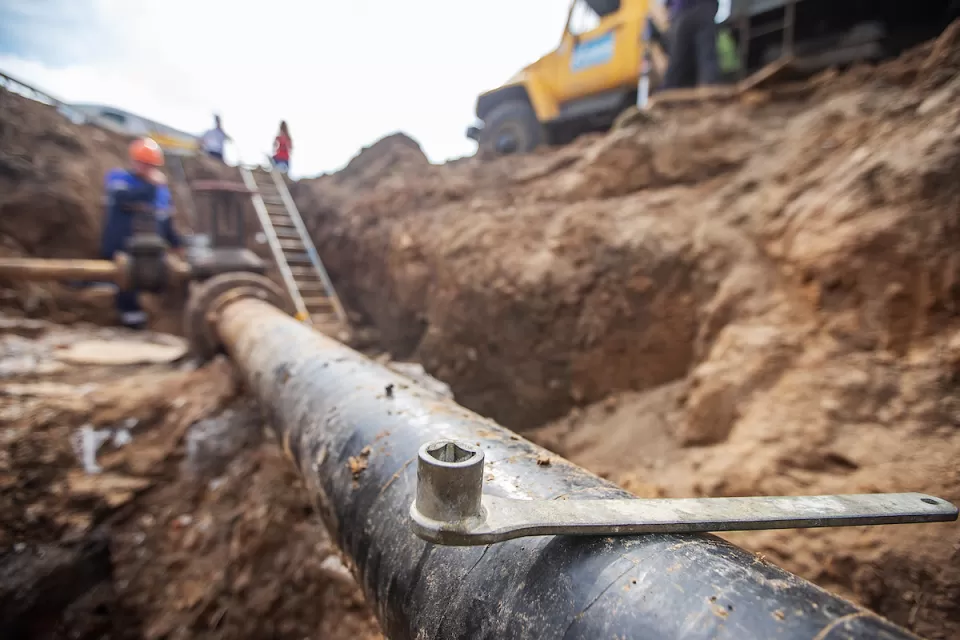 This six-course series explores essential urban design concepts using open source software and equips planners with the tools they need to participate fully in the urban design process.
Learn the tools for implementing Universal Design in planning regulations.
View More