These eight cities are taking steps to reduce waste and achieve sustainability of their metropolitan areas. Keep reading to learn more.
---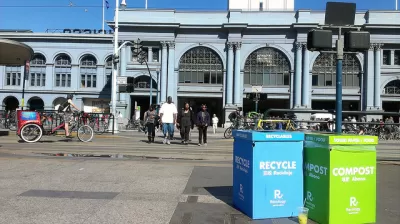 Going green is more mainstream than ever before. People have seen the effects of climate change and pollution, like oil spills and increasingly destructive hurricanes. Voters influence city leaders to pay attention to these issues and make their hometowns a greener place to live. 
These eight cities are taking steps toward waste reduction and sustainability, making them excellent examples of how people can create an eco-friendly future.
1. San Francisco, California
Human consumption drives single-use production and monumental amounts of waste. Corporations can make products with brief lifetimes because people have to return and buy more. The waste, which includes plastic grocery bags, directly affects the environment.
San Francisco has long been an example of forward-thinking environmental policy, including its 2207 decision to ban plastic bags, rather than charging extra for them, as part of the 2003 effort to go zero waste by 2020 (despite making substantial progress toward that goal, the city has not met that ambitious target). In 1996, San Francisco was also the first city in the nation to establish a large-​scale food composting program.
2. Honolulu, Hawaii
Honolulu published a Climate Action Plan in 2020 that set goals for with reducing waste and conserving natural resources. Among those actions, city officials are replacing service vehicles with electric alternatives to make their transportation system more eco-friendly, reduce how much fuel the city uses to respond to emergencies, and sets an example for private citizens bye increasing the number of EVs in operation around the city.
3. Washington, D.C.
When people think about going green, they rarely think about technology or saving money. Sustainability sometimes costs more than people can afford if they live on a budget, and they're more likely to picture floating trash than tech that absorbs tons of electricity.
People in D.C. want to change that perception with the Right to Repair movement. Large corporations want people to spend more money on replacing tech that breaks by limiting how small businesses can quickly repair the broken parts for much less money. The Right to Repair movement calls attention to the market imbalance that generates more landfill waste by forcing perfectly good laptops, cellphones, and other electronics into garbage cans when they're easy to fix.
Right to Repair is new approach to offer savings to people in need of economic support while simultaneously reducing environmental waste. When combined with other D.C. efforts, like building more LEED-certified buildings than any other U.S. city, residents enjoy a much more sustainable place to live.
4. Boston, Massachusetts
Even though Boston is one of the oldest U.S. cities, it's one of the most prominent examples of officials taking steps to waste reduction and sustainability. The local government published a 2019 Climate Action Plan that addressed 18 carbon emission reduction strategies to mitigate atmospheric waste created by reliance on fossil fuels for energy production.
It's a bold way to tackle climate change because it includes sources that don't make headlines, like how the internet adds to global warming. Routers need electricity to function, and every industry uses them to connect with worldwide partners, distribution plants, and consumers. Someone using the internet on their smartphone produces 1.4 tons of CO2 every year.
Although solar-powered cellphones and internet routers aren't yet available, cities that focus on reducing carbon emissions can mitigate environmental damage until better technology hits the market.
5. Arlington, Virginia
Arlington, located just outside the Washington, D.C. in Northern Virginia, was ranked 17th among the top U.S. cities for biking in 2018, rising from a ranking of 25th in 2016. Reducing fossil fuel use in vehicles doesn't always buying electric cars. Residents could also choose to bike to work, school, or around town, but that's not possible, or desirable, without the proper infrastructure. 
Even though some Arlington residents might not own bikes, they can find one ready to rent within the city, so they don't have to create CO2 by burning gas. The Bicycling magazine article that explained Arlington's ranking in 2018 describes more of the cost-effective ways that Arlington made biking a more desirable option in the city, including the construction of high-quality, separated bike lanes and new commuter lounges for teachers who ride bikes to school. 
6. Atlanta, Georgia
Food waste is another primary environmental concern. The water, energy, and other resources that fuel the growth and production of packaged food don't count for anything when people throw away half-eaten meals and their packaging.
The Food Matters initiative partners with Atlanta and other Georgia cities to direct efforts like food donations, waste reduction, and composting education programs. Anyone who attends its events or finds resources online can make better waste reduction choices for themselves and their businesses without paying for costly classes.
7. Chicago, Illinois
Over 2.6 million people live in Chicago, requiring a significant amount of fresh water. People often take for granted just hw much water is necessary for a city to thrive. The average person uses 80-100 gallons every day—water that would otherwise nourish natural environments and wildlife habitats. Underserved human populations also tend to lack clean, consistent sources of water.
The city of Chicago addresses this sustainability issue by requiring water conservation plans for all local businesses, including nonprofits, which are exempt from other laws that affect private companies. Water conservations plan outline how each organization will audit and minimize their water use with tools like low-flow shower-heads and toilets.
In return, these institutions are exempt from city water charges. It's a relatively minor incentive that makes a significant difference in a city where millions of people draw from the same water supplies.
8. Charlotte, North Carolina
Air pollution threatens the environment's health and that of anyone who lives in a highly contaminated area. Charlotte is a major North Carolina city that improved its air quality between 2004 and 2019. Still, it barely met the safety standards for ground-level ozone. The Breathing Room program became the city's response to the environmental and public health emergency.
Breathing Room started new community strategies in 2019, like electrifying school buses and increasing the availability of solar energy. The program addresses how to keep these efforts going well past 2023, so the city has a long-term idea of how to become more sustainable and stay that way even as its population grows.
Reduce Waste and Increase City Sustainability
These cities are taking steps to reduce waste and achieve sustainability with innovative ideas and programs. Officials in other states and organizations looking to make an environmental difference can find inspiration in efforts like energy-friendly internet availability and even technology repair laws to tackle multiple issues and improve their carbon footprints.
---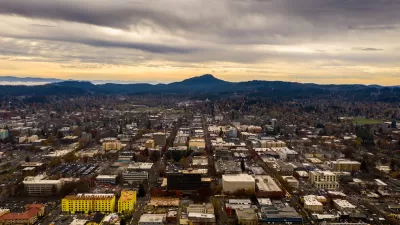 Eugene Ends Parking Minimums
In a move that complies with a state law aimed at reducing transportation emissions, Eugene amended its parking rules to eliminate minimum requirements and set maximum parking lot sizes.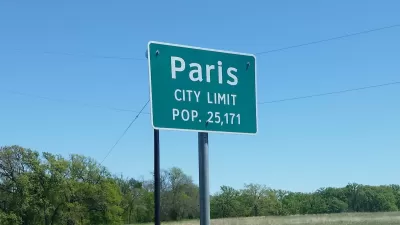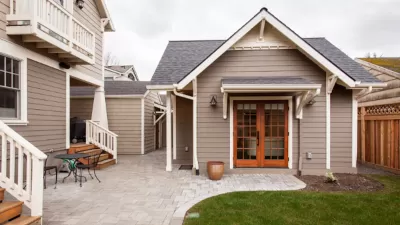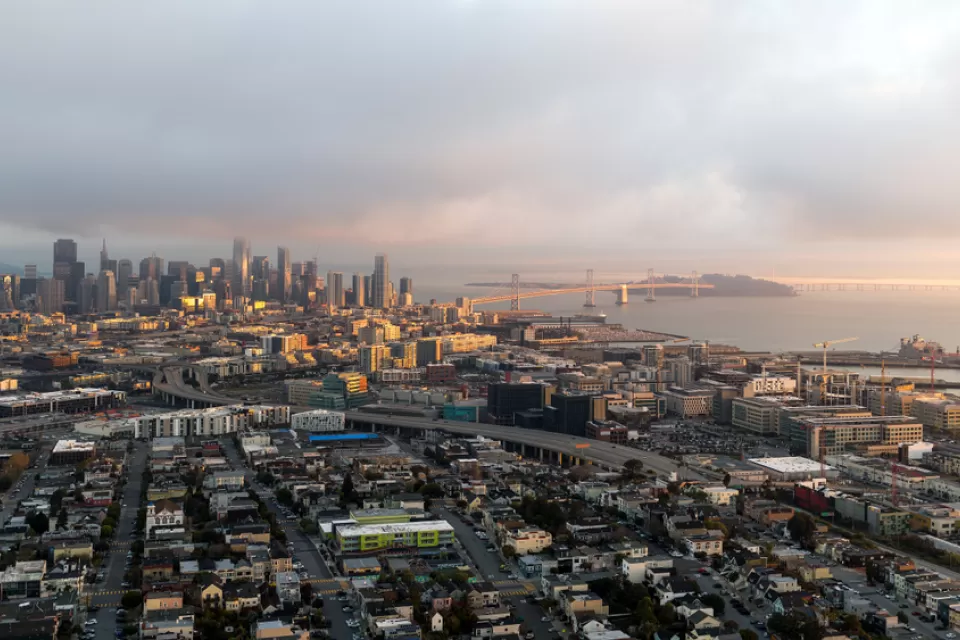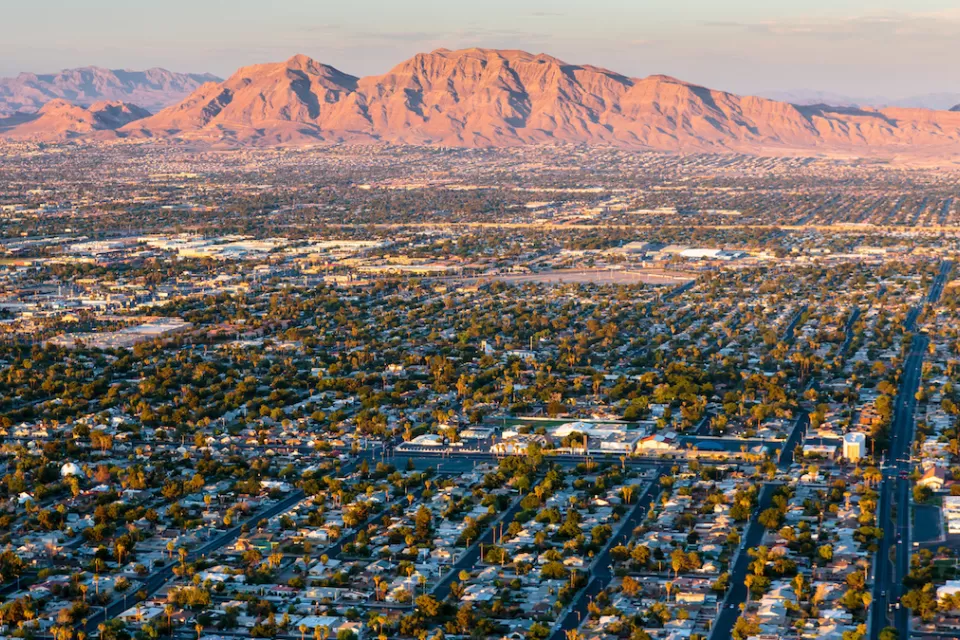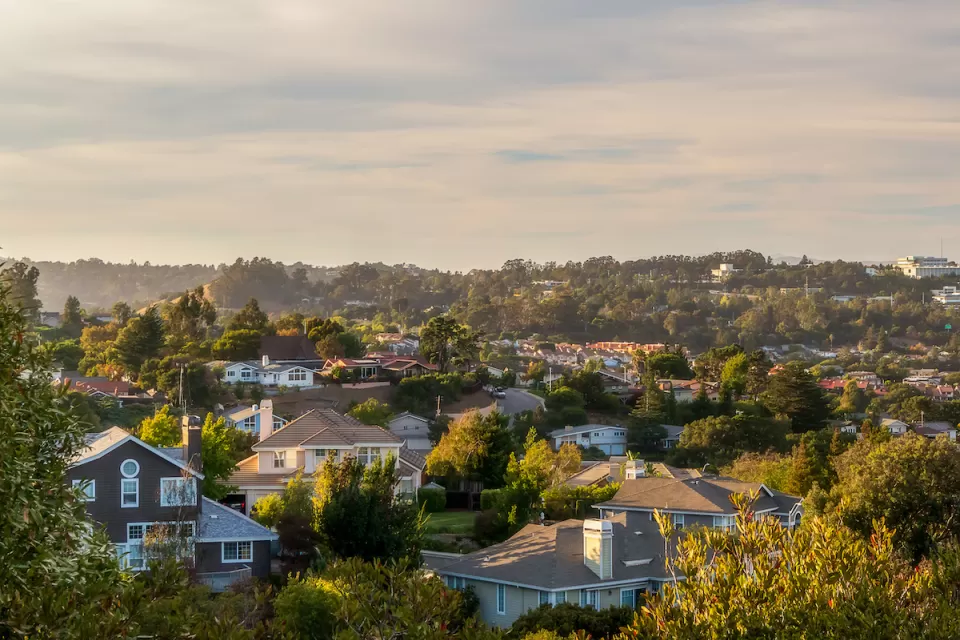 This six-course series explores essential urban design concepts using open source software and equips planners with the tools they need to participate fully in the urban design process.
Learn the tools for implementing Universal Design in planning regulations.
View More