Despite headlines to the contrary, the nation's most urbanized places appear to have gained thirtysomethings in recent years.
---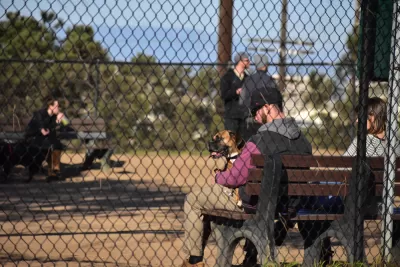 If you google "cities losing millennials" you will find many headlines like this, suggesting that as young adults age, they are moving to suburbs as rapidly as they did in the mid-20th century. But most of the articles I have seen on this topic seem to be based on a sample of dozen of cities—many of which are dominated by sprawling suburbs annexed in recent decades. The city limits of Sun Belt cities like Nashville and Tampa include many areas that are more automobile-dependent than inner-ring suburbs of New York or Philadelphia. By contrast, this post focuses on population trends in the most truly urban cities—cities like Philadelphia and Washington, where a significant proportion of the population rides public transit and even neighborhoods near the city limits have Walkscores higher than many suburbs.
In particular, there are six major cities where over 25 percent of the population uses public transit—New York, Philadelphia, Washington, San Francisco, Chicago, and Boston. It appears that most of these cities continue to gain older millennials, according to American Community Survey (ACS) data.
Washington, DC gained people in every age group in the 25-40 age range for most of the 2010s. But between 2017 and 2018, it lost about 700 persons age 25-29, but gained 1,579 persons aged 30-34, and 2,191 persons aged 35-39, increasing its overall thirtysomething population from 139,433 to 143,113—over a 20 percent increase from the 2013 ACS (which showed just over 116,000 thirtysomethings in the city). So if you define millennials as persons aged 25-40, Washington continues to gain millennials. 
Philadelphia has had similar population patterns to Washington, losing twentysomethings and gaining thirtysomethings. Between 2017 and 2018, the city lost about 2000 people aged 25-29, and gained over 5000 people in their early 30s and about 2500 people between 35 and 39—so on balance, its millennial population continues to increase. The former decline is a one-year trend: the city gained persons aged 25-29 every year between 2013 and 2017, and it has 12,000 more persons in that age category (and about 30,000 more people in their 30s) then it did in 2013. Interestingly, suburban Marin County experienced the opposite trend in 2018: it gained 267 people in their late 20s, and actually lost thirtysomethings.
San Francisco, despite its infamously high housing costs, also gained thirtysomethings. The number of persons between 30 and 34 increased from 102,800 to 104,864, and the number between 35 and 39 increased from 76,324 to 78,518. But as in other cities, the number of late-twentysomethings decreased from 104,999 to 103,432. On balance, San Francisco continues to gain millennials. And as in Washington and Philadelphia, its loss of persons aged 25-29 is a one-year trend: it gained population in this age category every year between 2010 and 2017. 
On the other hand, New York City's patterns varied by borough. Manhattan, the most urbanized borough, also lost residents in their late 20s: the 25-29 population decreased from 190,501 to 188,858. However, the population aged 30-34 increased from 173,762 to 174,670, and the population aged 35-39 nudged upwards from 128,759 to 129,336. So on balance, the millennial population held steady. But unlike the cities mentioned above, Manhattan's 25-29 population peaked in 2013. 
The "millennials leaving the city" narrative fits the outer boroughs more accurately than it fits Manhattan. In 2018 Brooklyn and the Bronx lost residents in their late 20s faster than it could replace them with thirtysomethings; for example, Brooklyn lost just over 4000 persons in their late 20s, and gained just over 3,000 persons in their 30s. Queens lost people in all millennial age categories.
I am less certain about data for two other cities: Boston and Chicago. The easiest-to-find ACS age data is by county, but Boston and Chicago (unlike the other cities listed above) are in counties that include suburbs. Suffolk County (the city of Boston and a few inner ring suburbs) experienced population patterns very similar to those of San Francisco, Washington, and Philadelphia: it lost 703 residents in their late 20s and gained just over 4,000 residents in their 30s.  
Cook County (which includes Chicago, but is almost half suburban) lost about 2,000 people in their late 20s and 1000 in their 30s. But the suburbs are not picking up the slack: suburban Dupage County's thirtysomething population increased by the grand total of 116 people, and Lake County actually lost thirtysomething residents. If millennials are leaving Chicago, they apparently are not that interested in Chicago's suburbs.
In sum, the common story that "millennials are leaving cities" is highly exaggerated. A few cities (like New York and Chicago) appear to have shed younger residents over the past year or so—but many others aren't. But it does appear that people in their late 20s are more willing to leave these cities than people in their 30s, which to me is somewhat surprising. Since Americans continue to marry and have children later in life than in the past, people in their 30s are more likely to have younger children, and thus presumably more likely to decide where to live based on their children's needs. So I would have expected people in their 30s to leave cities in search of more prestigious schools and more space, while twentysomethings stayed in cities. But the national pattern seems to be quite different.
---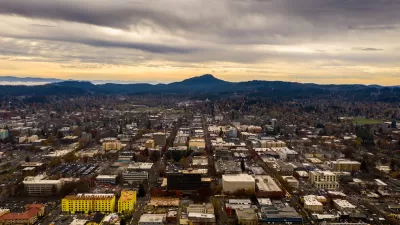 Eugene Ends Parking Minimums
In a move that complies with a state law aimed at reducing transportation emissions, Eugene amended its parking rules to eliminate minimum requirements and set maximum parking lot sizes.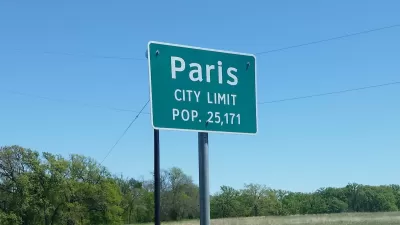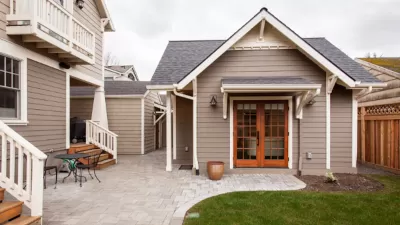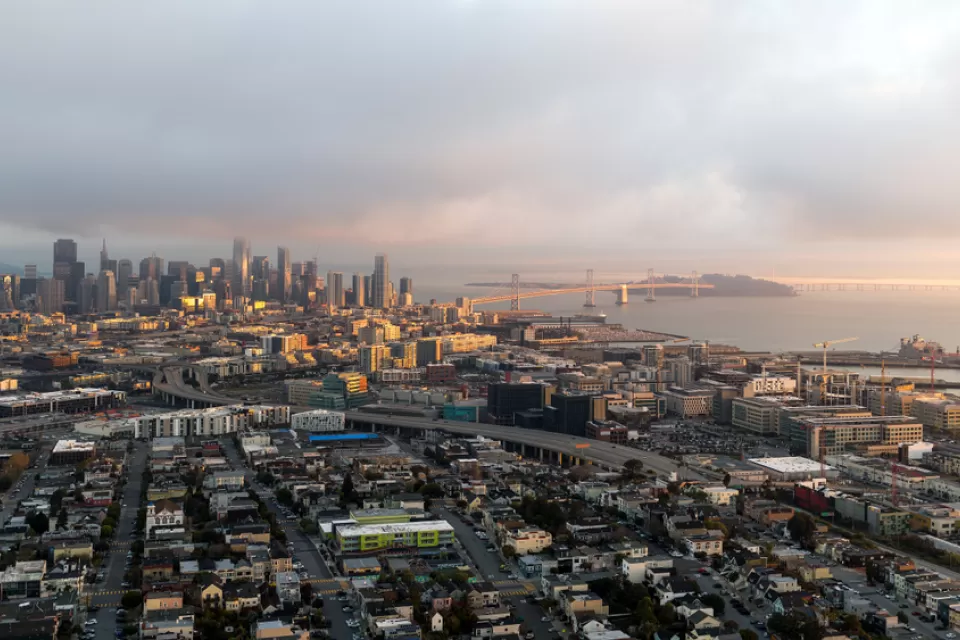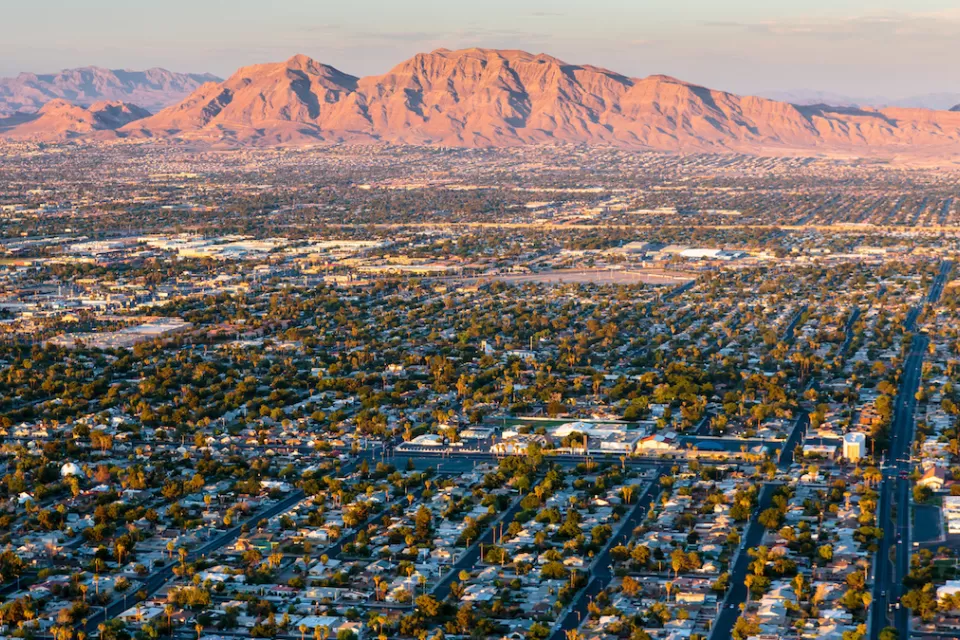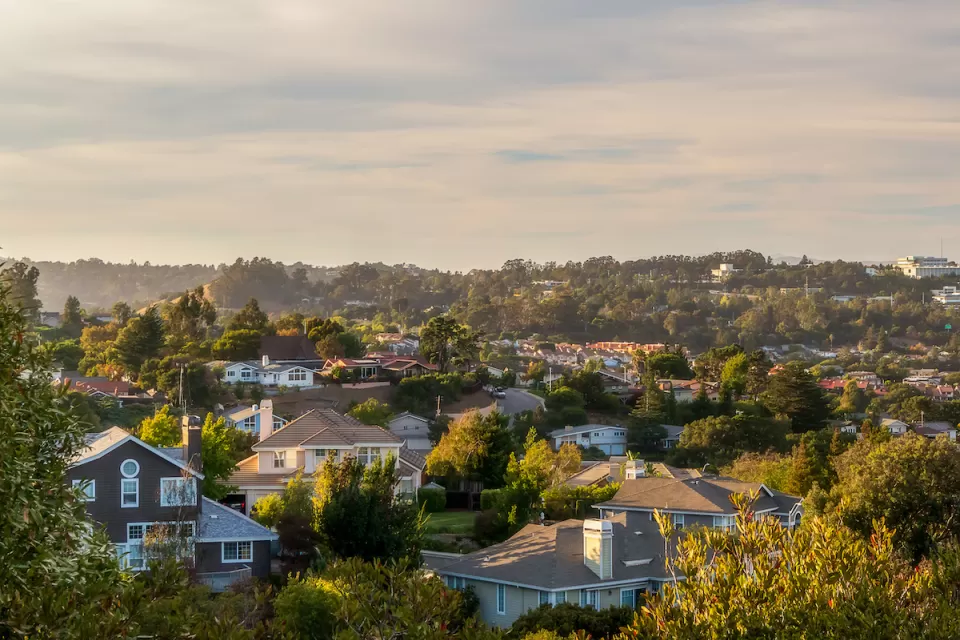 This six-course series explores essential urban design concepts using open source software and equips planners with the tools they need to participate fully in the urban design process.
Learn the tools for implementing Universal Design in planning regulations.
View More