Transformative technologies like unmanned aircraft systems (drones) are identifying and creating new applications in planning every day, for both research and practical applications.
---
An unmanned aircraft system includes the aircraft (model airplane, helicopter, quadcopter, etc.), platform, payload and autopilot, communications, avionics (the on-board intelligence, communications, radio transmissions), along with the human pilot. Transformative technologies like unmanned aircraft systems (aka UAS or drones) are identifying and creating new applications in planning every day, for both research and practical applications.  The Federal Aviation Administration requires registration of UAS and is currently developing regulations governing their use.
UAS can be found proliferating all over the world. Facebook currently has a project underway to create a map of every building on earth through the use of UAS and satellites in remote areas of the world. China is using UAS to measure air pollution. The United Arab Emirates hosted a design competition seeking ideas about how UAS could be used to deliver government documents.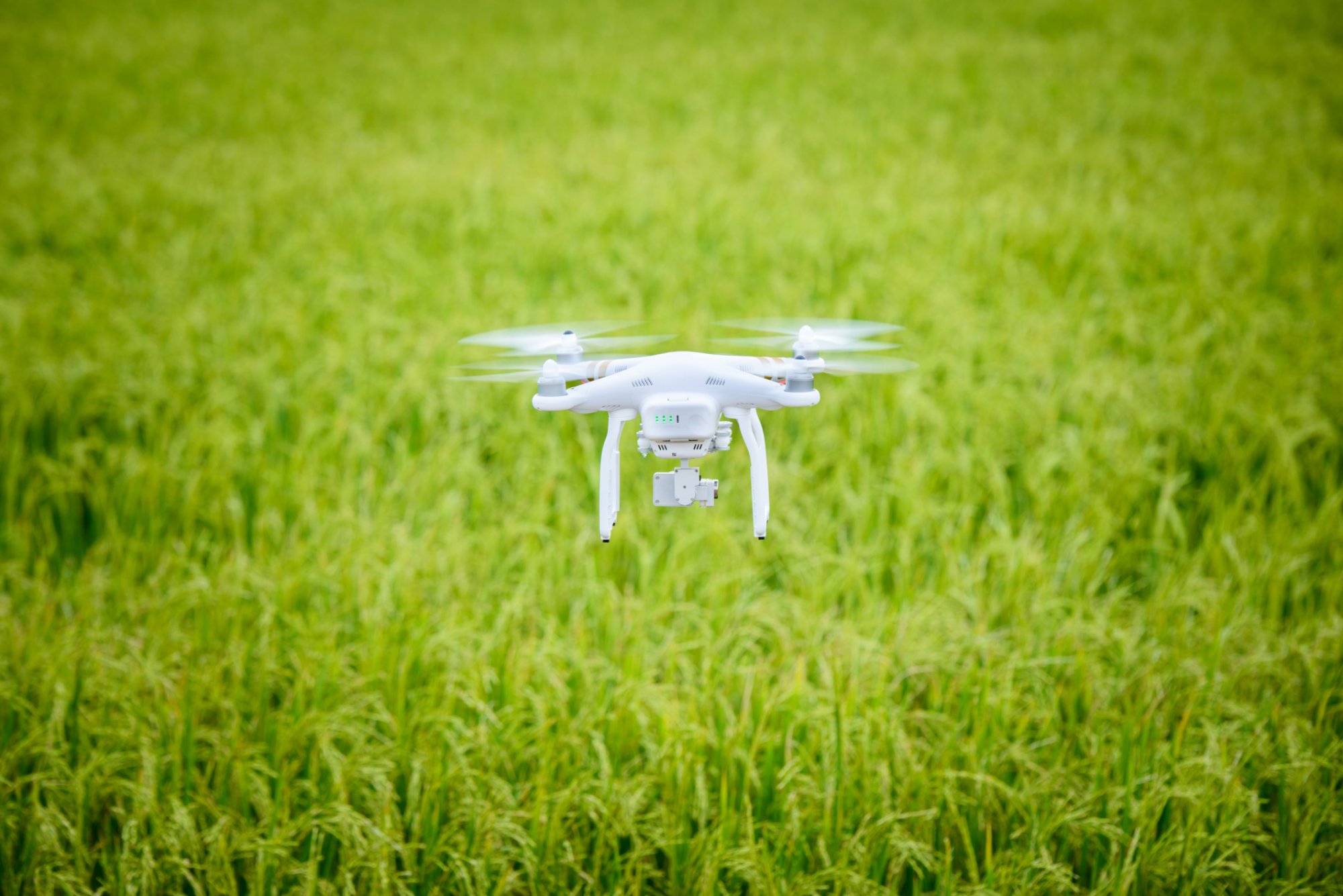 UAS are cropping up particularly on college campuses, where students and faculty are eager to experiment. For example, at my own institution I was part of a team responsible for developing a policy for UAS. On my campus, UAS are being used for all kinds of purposes, from monitoring crops, measuring forests, and capturing photographs and video for master planning purposes. I found an interesting Master's Thesis from a planning student exploring zoning and land use implications of UAS, and I started thinking about how could I incorporate UAS into my teaching. How could planners use this new technology tool?
Ric Stephens, in the Toulan School of Urban Studies and Planning at Portland State University, was one step ahead of me. Last year he offered a course to planning and students in majors across the campus examining the current and future uses of unmanned aircraft systems. His course provides a wealth of resources for planners as they consider the role of UAS technology in their community.
The students studied diverse uses such as aerial photography for urban design, journalism and entertainment videography, emergency management operations, and many others. Students learned UAS fundamentals and research topics relevant to their individual fields of study. This course focused on multi-copters, remote controlled UAVs with multiple rotors (propellers). Students considered topics such as:
Laws and ethics of UAS use
Aerodynamics and aviation
Flight planning and operations
Aerial photography and videography
Environmental, social, and economic applications
Artificial intelligence and robotics
Guest speakers talked about their use of UAS for emergency services, 3D mapping, and natural resources. Aerial Technologies International (ATI) conducted a drone "field day" to demonstrate a variety of UAVs at the Oregon Museum of Science and Industry (OMSI). In compliance with Federal Aviation Administration regulations (FAA AC 91-57A), the course did not include flight training, although some students met with the instructor outside the class to develop flight techniques as a non-commercial or hobby use.  
The course was supplemented by an active Facebook group webpage. Many of the course materials are in the "Files" section. In the intervening year since this course was introduced, there have been numerous developments in UAS, including technological advances in sense and avoidance, expanded passive and active applications from ~40 to +400, hybrid UAVs, and pending legislation for both small and micro UAVs. Eventually the vast majority of large, higher educational institutions will include UAS in their curriculum. Portland State's course could be a model for other universities and colleges that wish to provide an introduction to UAS prior to students engaging in more concentrated research and applications.
Want to learn more about UAS and its implications on Planning? Here are a couple of articles to get you started. One of my favorite articles is "The Future of Urban Planning: Zoning for Drones – How we can make our lives with flying robots not suck." The author of the article argues that drones are approaching their Model-T moment and soon will proliferate everywhere. This article gives ideas for how zoning for drones could work. And this article "Zoning and Urban Land Use Planning for Drones" gives ideas about fly and no fly zones. Another interesting article, titled "Drones Will Elevate Urban Design" argues that we'll achieve greater imageability by being able to more easily capture photographs and videos of spaces. For example, in a matter of minutes a team was able to capture high resolution imagery of a neighborhood in Mexico City. 
Does your organization have a UAS that it is using? Is your community planning for UAS? If so, tell us about it in the comments section below.
Ric Stephens has provided instruction on UAS at universities and public agencies since 2013 with an emphasis on urban planning, emergency services and environmental management. He has written numerous articles and compiled resources on over 200 UAVs, over 400 UAS applications and a Drone Dictionary. Ric is a member of the Association for Unmanned Vehicle Systems International (AUVSI) and regularly gives public presentations on drone technology and applications. He collaborated with the author on preparing this blog post. 
---
European Cities Act on Density
The sprawling mass of suburbia has been a disaster for the environment. But now smaller, denser cities herald a renaissance in city living.
Nashville Sets Downtown Parking Maximums
Nashville is the latest city to enact a substantive change to the parking requirements set by the city's zoning code—doing away with parking minimums and setting parking maximums in the city's Urban Zoning Overlay.
This six-course series explores essential urban design concepts using open source software and equips planners with the tools they need to participate fully in the urban design process.
Learn the tools for implementing Universal Design in planning regulations.
View More